20 Minute Walks  
Posted by John (Perth, Western Australia) on 11/01/2015


Trigeminal Neuralgia: I too suffer from this horrible complaint. I am on Lyrica 125 mg twice a day to help. My worse time is from midnight until 7am.
HOWEVER!!! I find that if after having early morning shocks every 5 minutes, I go for an hour's walk, I then get maybe 2 strikes after which I am totally pain free, so much so I can play a round of golf! The pain will then return later in the day once I cease to walk /exercise despite medication!! So if you want relief during the day try going for a 20min walk
Try it. You have nothing to lose!! Good Luck
Replied by Joe E.
Bay Shore, Ny
01/30/2016

Betty
Pennsylvania
03/18/2016

Replied by Selina Bishop
Canada
01/04/2017

---
Acupuncture  
Posted by Janet F. (Nottingham, England.) on 03/30/2016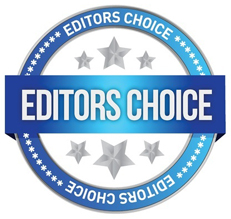 When I was 17 I was involved in a car crash and suffered head injuries, (fractured scull, broken nose and lots of stitches).
After recovering, a few months later I started getting very bad head pains in one side of my face, teeth, ear, eye, one tonsil, cheek bone and one side of my scull all at the same time although each pain is different..
I think a good description of a couple of the pains is the lights of a pinball machine going round your teeth, and a bolt that they use to kill cows going into your temple..
Mine always came on at night, after being in bed asleep for about two hours. So I always got up alone as my mum, dad and family were in bed. I never told anybody, and just assumed I must have a brain tumor.
It was very hard to get rid of the pain as none of the pain killers touched it, so I used to put thick rubber gloves on (so i could use really hot water) and bath it. Then I had a better idea, I put the gas fire on and sat in front of that with my head close to the bars.
I had this problem for about 7 years before I ever knew what it was. Then one day i was looking through a very old 'pocket doctor' book about 1900s, that my mum had no doubt got from a jumble sale, and there it was, all my symptoms in black and white, i could hardly believe it, even down to one nostril and one eye running.
I had never heard of neuralgia before, but I was glad I had a name for it. I still had neuralgia on and off for the next twenty years, the wind, the rain or just a whisp on my face would cause it, and also stress and worry.
When I was 43 years old i had a particular stressful time, I nursed my father through lung cancer, then found out my niece was taking heroine and crack cocaine all this while running a business on my own. So I got neuralgia every day, i was like a walking zombie!
I had a brain wave and decided to see an acupuncture practitioner, the best decision I ever made. I had five sessions using traditional chinese five point acupuncture. (where your five pulses are taken and read) on each visit.
Then six months ago I bought some DMSO to treat my dog and thought it would also be a good idea to treat myself for a tooth abscess, low and behold it immediately brought back the neuralgia, after being free from it for about fifteen years I was shocked! but this time i knew what to do, I made an appointment with my doctor because these days you can get acupuncture free on the national health, not five point but it still worked for me. No more neuralgia, gone!
I'm really sorry I can't use dmso because it is absolutely brilliant and soon sorted my tooth out, very powerful and works really fast..
So my answer to anyone suffering from neuragia is acupuncture. I was told it is inflammation of the neuralgic nerve.
Best wishes, Janet..
Replied by Michaela
The Czech Republic
04/03/2016

Replied by Faerie Dogmother
Hawaii
01/06/2017

Replied by Shona
Nottinghamshire
02/16/2017

Replied by Lilli Ann
San Francisco, California
04/17/2017

---
Acupuncture, Multiple Remedies  
Posted by Rebecca (Australia) on 12/26/2014


I have been suffering Trigeminal Neuralgia for the last month, but thinking about it I feel it has been coming on for the last 3-4 months very slowly, with pressure in my ears, eyes and sinus.
I have been having acupuncture in my face neck and head and it has made such a difference. My pain was unbelievable, I wanted to cut off my head. I am also taking Vitamin B5 B1 200mg 4 tablets 2 x daily of each. Also Nervagesic (natural) by Mediherb 4 x 2 daily. The B5 is called Pantothenic Acid these all help to calm your nerve's and ease stress while building back nerve covering.
My natural health care professionals told me to de-stress as much as I can, rest and keep taking vitamins including Magnesium in good quantities.
Use heat packs, that is very soothing, stay out of the heat and direct sunlight on your face. If you are suffering with the pain in your teeth, avoid chewing on that side. Eat soft food or soup that needs little or no chewing. Also use a toothpaste for sensitive teeth and brush your teeth up to 5 times a day. This helped ease my pain.
Hope this has helped. I am still suffering but nowhere near as much as I was. Each day the pain seems to lessen. There is hope just hang in there and never stop asking question of people that know what they are talking about. Especially those who have had the same condition.
Replied by Karenl
Pittsburgh, Pa
01/05/2015

Replied by Joe
Bay Shore, New York
01/30/2015

Replied by Garlen
Shreveport, LA
02/28/2015

Replied by Felecia
Raeford, Nc
03/05/2015

Replied by Steve
Nevada, US
03/05/2015

Replied by Mary
Cathedral City, Ca
06/27/2015

Replied by Nanowriter
Hotspot, Texas
06/28/2015

Replied by Lynn
Colorado
07/03/2015

Replied by Greg
Tucson, Az
07/26/2015

Replied by Steve
Nevada
07/27/2015

Replied by Pris
California
08/06/2015

Elena
Philippines
02/16/2016

Replied by Sharon
Oregon
08/19/2015

Replied by Sharon
New Hampshire
11/06/2015

Replied by Dave
Fountain Inn, South Carolina
11/07/2015

Replied by Mvo
Jhb - Rsa
11/07/2015

Replied by Steve
Nevada
11/06/2015

Replied by Joe
Bay Shore Ny
01/30/2016

Replied by Mrs. Jones
Co
04/26/2016

Replied by The Clyde
Ohio
07/12/2016

Replied by Mages
Malaysia
07/13/2016

Replied by Patz
Tennessee
07/18/2016

Replied by Robin
Montreal, Canada
10/21/2016

Replied by Rose
Malaysia
12/14/2016

Replied by Linda
Ohio
02/02/2017

---
Alkaline Diet, Peppermint Oil  
Posted by Dave

(Fountain Inn, Sc) on 12/08/2012
There is an interesting scientific paper in "Medical Hypothesis" 2002 Nov, 59 (5): Issue: "Are latent immediate-early genes of herpes-simplex virus-1 essential in causing trigeminal neuralgia. " Source: Biology Department, Medical University Syracuse NY. "Abstract: The etiology and pathogenesis of major trigeminal neuralgia remain largely unknown, but are believed to result from an irritative lesion near the semilunar ganglion. We suggest that its primary cause is a single, active DNA sequence in the persistent but non-integrated genome of latent herpes simplex virus type 1 commonly observed in a few infected A-delta nerve fibers in the cheek. Facial pain occurs as a result of herpes virus reactivation and when supplies of neurotrophins controlling normal transport functions of axolemmal ion chanels become depleted."
The paper gives a theory as to causation althought not a remedy. My suggestion is as follows which will kill viruses of all kinds.
A person who is seeing cases of mono, ear infections, sinus infections, cluster headaches, migraines and Bells Palsy might see this type of TN infection also. I gave my own personal experience in the Earth Clinic Bells Palsy thread. I futher hypothesize that hormonal issues may be a triger to the viral activation which might explain why females are more often effectd than males.
A possible attack on the TN virus is to use a topical application of fifty drops of colloidal silver and add ten drops of DMSO to make it penetrate through the skin into the nerve. Apply as a poltice with a white paper towel and let it sit for fifteen minutes. Press against the paper towel to be sure the liquid absorbs into the skin. Be sure to use a white paper towel and do not have any other substances on your fingers. (The DMSO is a carrier, solvent and penetrant. ) Do this procedure at least six times over a two day period. In theory, the silver will kill the virus. Same procedure for Bells Palsey. Shingles too. God bless.
Replied by Ashwini
Houston, United States
01/22/2014

Replied by Dave
Fountain Inn, Sc
01/22/2014

Replied by Jessica
Oklahoma
05/13/2014

Replied by Dave
Fountain Inn, Sc
05/14/2014

Replied by Jana
Australia
07/16/2014

Replied by Dave
Fountain Inn, Sc
07/16/2014

---
Posted by Rosali (Mumbai, India) on 05/07/2012

Peppermint oil gives you instant relief but you will have to address the cause of trigeminal neuralgia for complete relief. Here the problem lies in the nerves. One will have to decrease their sensitivity and also help them in strengthening and calming. One can try Biogetica essentials kit with HMYLN myelin sheath sarcode formula to relax the nerves and to improve their motility.
Replied by Swati
Netherlands
04/20/2015

Replied by Krishan
San Jose, California
09/28/2015

---
Posted by Ginny (El Paso, Tx) on 11/03/2011


I just began getting the symptoms of TN, and began googling my symptons like crazy. I am so thankful to have come across this site. Since I knew peppermint oil helped with headaches, I decided to rub the oil all over the areas that hurt, and it does relieve the pain! I use Dr. Young Living oils or if you want to pay less you can order them from Mountain Rose Oils. (Try and get their highest grade)
I am so thankful to have come across this site, as I am totally against taking drugs. I am going to order the supplements mentioned here. I am thankful to have done the alkaline diet previously for Chronic Fatigue. But fell somewhat off the wagon for the past 6 years. I want to stop this in its track, before it gets worse, so I am back to eating greens, greens, greens, breakfast, lunch and dinner. The good part is, I will finally lose those stubborn 10 lbs I had put on. The book that helped me cure my CF was THE PH MIRACLE. Dr. Robert Young (different from the OIL Dr Young) teaches all disease comes from an overacid diet. I am hoping I have the same success with this TN that I had with CF. I can't imagine what the pain that some of you experience as mine is still mild, with electric feeling shocks thru mostly the left side. It started with a very sharp shooting pain 4 days ago, and immediately I started alkaline and noticed the pain subsided. But I still have the electrical shock thingies. (I had nerve damage on that side from surgery in 2000, but only now is it starting to act up)! Wish I had never had that face lift, LOL.
Replied by Sue
Minneapolis, Mn
07/11/2012

Replied by Marianne
Livermore, Ca
12/19/2012

Replied by Aileen
Miami Beach, FL
06/23/2014

Replied by Dave
Fountain Inn, Sc
06/23/2014

Replied by Suseeq
Sydney, Australia
06/23/2014

Replied by Dave
Fountain Inn, Sc
06/23/2014

Replied by Liz
Arizona
10/08/2015

Replied by Suseeq
Sydney, Australia
10/09/2015

Replied by Liz
Arizona
10/09/2015

Replied by Suseeq
Sydney, Australia
10/09/2015

Replied by Alan Hudson
Homestead, Fl.
10/09/2015

Replied by Suseeq
Sydney, Australia
10/12/2015

Replied by Ines
San Juan, Puerto Rico
08/21/2016

---
Antioxidants, NMDA Antagonist, Diet  
Posted by Prioris (Fl, Usa) on 03/13/2016


I cured my Occipital Neuralgia. I used a combination of Antioxidant+NMDA antagonist+Diet. I came across this solution by the way of trying to solve a worsening restless leg syndrome. I came across a website called www.rlcure.com which put together all the pieces of the problem. I had some awareness of the pieces but not how they interconnected. Restless leg syndrome is a sign that your body is aflame with chronic inflammation. I used a bunch of antioxidants to put out the fire. I also used PharmaGABA / L-Theanine and Magtein to enhance brain GABA levels in NMDA. I ate a relatively healthy diet but recognized how certain glutamine foods would make symptoms worse.
The antioxidants I used:
curcumin BCM-95 (fat soluble)
grape seed extract (water soluble)
astaxanthin (fat soluble) (i had always taken this)
Pterostilbene (water soluble) (resveratol is obsoleted by Pterosrilibene)
I added these later:
HiTart cherry (water soluble)
Purple Defense (water soluble)
blueberry extract (water soluble)
I also use krill oil to potentiate the astaxanthin and the absorption of the fat soluble antioxidants. The fat solubles must be taken with a fatty meal. The water soluble can be taken with or without food. I take them all at same time with biggest meal.
This cured my Occipital Neuralgia and RLS. I used to get a severe headache when I took MSM but not anymore. I thought a while back that the ON was caused primarily by shingles.
Solving these problems enabled me to see that I had something called Atypical Trigeminal Neuralgia (ATN). It is different than plain TN in that pain is chronic as opposed to episodic and never got sudden electroshock pain. My pain is located on right side around maxillary and bottom eye. It blended in with the migraine like pain over eye from occipital so hard to distinguish. I thought the pain may have been due to sinus or dry eye problem but through very exhaustive process of exclusion, I was able to diagnose it as ATN. I had never seen ATN mentioned until relatively recently.
I think Occipital Neuralgia needs to be listed under TN category since they all relate to the head region. I primarily use Taurine and Magtein along with some things I eat to control glutamate overload in order to manage the ATN.
I want to take more B12 methycoblamin but it can aggravate it so must go low dose. Phosphytidylcholine aggravates symptoms so can't take that. Any choline supplement aggravates things it seems. I am still trying to find a complete cure for the ATN. I have some control over the ATN pain.
Replied by Prioris
Fl
03/16/2016

Replied by Prioris
Fl
03/18/2016

Replied by Nir
Israel
01/02/2017

---
B12  
Posted by Joe E. (Bay Shore, New York) on 02/07/2017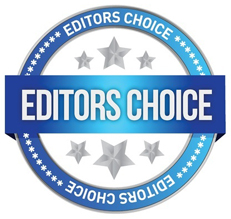 Trigeminal Neuralgia:
I'm back, still dealing w/ sporadic aching / stabbing, get's easier as time goes on ( 4th. year now ), compared to pain after a Grand Mal Seizure, this is a " walk in the park ", mind over matter ( simply pay it no mind and it won't matter ). Turns out increasing B12 daily dosage from 400mg to 1000mg was the culprit, I had surmised such after surfing various sites pertaining to B12 and in some cases side effects.
After seeing Dermatologist, her referral was that of a " Pain Specialist " ( more appt.'s $$ ) I've been dealing w/ idiopathic left temporal lobe Epilepsy way too long to know what comes after referral and original consultation from one " Specialist " to another, what else but more " follow up's & test's " .
I walked that road over 15 years ago after deciding to try elective brain surgery @ Yale Univ. New Haven, been having countless seizures, both complex partial along w/ grand mal ( " slammers " ) & amnesia, whatever is " done is done " logic alone leads one to believe there's no fixin' this but the Nice Cold Gel Pak sure does suffice at times, especially now as I type.
Only managed to make Phase 3 @ Yale ( 5 interior electrodes ) shortly after Triple ByPass making me no longer an eligible candidate for partial lobotomy, might very well have been to my benefit, can't cry over spilt milk.
Reason for writing today is : DO NOT use excess B12 ( in my case anyway 400 to 1000 ) today after cutting 1000 pill into half, the chronic stabbing burn above eye along w/ forehead and side just above ear is every bit apprx. 90% LESS, leaving a slight easily tolerable one on top towards the rear of skull.
If this helps one persons attempt in pain reduction my time won't be wasted, nor will theirs.
Good Luck ........ careful w/ excess B12, see Primary first or have a blood test to know it's dissolution factor / half life.
---
Posted by Sara (Texas) on 10/15/2015


Hi, my mother has Trigeminal Neuralgia. This is what has helped her: B12 (METHYLCOBALAMIN) form. This form is absorbed better. Do not use the cyanocobalamin form, as it is not absorbed well. She uses cherry flavored sublingual- 5MG. No stimulates: No caffeine, no sugar, no alcohol, and no foods that are stimulates such as mushrooms.
We have also noticed that here in TX where we live, when the seasons change from hot to cold-- it flares up. Every October is when it changes from hot to cold, and she has problems with it then and then again when it starts to get warm. We are wondering if the barometric pressure has something to do with hers acting up. She has had it for a long time now. She first noticed it after her teeth were pulled and she got dentures.
She recently added fish oil to take also to see how that works with the B12. If we see more improvement with that added to the B12, I will post again. I hope this might help others. It hasn't cured it, but it has helped.
Replied by Steve
Nevada
10/16/2015

Replied by Sara
Texas
10/17/2015

---
Posted by Sandy (Redlands, Ca) on 07/21/2015


My daughter has Trigeminal Neuralgia. It's a debilitating facial pain, a condition known as "suicide disease" because it is believed to be the worst pain known to mankind. Almost two years ago when she told me of the excruciating pain she felt in her jaw I began an internet search to find out what this horrible pain was. It didn't take me long to realize that she had TN ( Trigeminal Neuralgia).
She made an appointment with a facial pain medical group, and she was indeed diagnosed with TN. "There is no cure" the doctor told her, so she was prescribed pain medication, and told to return in four weeks. I began my search to cure her TN pain. After 3,24/7, days of searching I stumbled across a cure. It's caused by being B12 deficient, but you can NOT cure it with the B12 injections that the doctors give, they use the cheaper pharmaceutical B12 Cyanocobalamin. You MUST USE the natural B12 Methylocobalamin injection. You begin with a daily injection of the B12 Methylcobalamin, 1cc for 10 days, after that you continue 1cc weekly, supposedly after a time you can cut the dose down even more but after almost two years my daughter is still having to have weekly shots to keep the pain away.
The B12 Methlcobalamin is much more expensive and a lot harder to find on the internet, but it's out there. After a year of using the B12 Methylcobalamin my daughter decided to try the cheaper pharmaceutical B12, within a week and a half her pain returned. It has to be the injection form and it must be the Methylcobalamin, this has been a God send for my daughter, the best of luck to you with your journey! There is a book out there, written by Dr, Oz's father in law, on facial pain that goes into more detail on this subject, but we have found that the B12 injections were all that was needed to keep the pain away.
Replied by Anon
Usa
07/22/2015

Replied by Om
Hope, Bc Canada
07/23/2015

Replied by Sara
Texas
10/15/2015

---
Posted by Pain In Seattle (Seattle, Wa) on 05/08/2013

B12 must be accompanied by B1. European studies showed that B12 injections and mixed with B1 injections (each cc mixed in a injection) help to relieve Trigeminal Neuralgia. It takes a few weeks until all symptoms show a large decline. Don't be fooled; B12 isn't as effective as the total mix.
Replied by Trish
Europe, Eu
05/08/2013

Replied by Susan
Seattle, Wa
06/21/2013

Replied by Ramon
Monterey Park, Ca
09/21/2013

---
Posted by P (Seattle, Washington) on 08/23/2012


Hi again; this is P from Bothell. I have found that taking Glutamine helped me heal faster from the gluten allergy and the malabsorption problem and also prayer (bigtime) and now I seem to be able to go with just one B12 injection about every 6 days or once a week for maintenanance (of no symptoms. ) this is considered (I believe) a therapeutic injection, on my insurance but would like insurance companies to know that this is for pain control. Still have out of pocket expenses (such as co-insurance, about $10. 50 an injection) but it is worth it if it controls the pain. B12 (hydrocobalamine) is FDA approved and B1 complex given together in one injection is what I have been recieving. All B12 has to convert to methocobalamine to be absorbed by the body. Stay away from cyanacobalamine-it is not the same thing... And has cyanide in it. Few traditional doctors know this it seems.
Hope this news helps someone. I did try the biogetical herbs but after 6 months they didn't help anymore. The B12 seems to be working...... So far... so good.
My advice to T. Smalls is get the B12 and B1 injections (in one injectable)for Trigeminal Neuralgia or go to a certified homeopathic doctor who can prescribe an individual treatment plan for you, if the Biogetical herbs stop working.
---
Posted by P (Bothell, Usa) on 01/29/2012

Sheila: Hi. I figured that I had a malabsorption problem because it usually accompanies a gluten allergy. My Vitamin D levels were only on the small side of average (after a blood test at the doctor) and that is after taking 5000 mg a day of Vitamin D. I also tested for thyroid antigens of TPO and TGO and they were really off the normal amount. I am not sure if you have Classic Trigeminal Neuralgia or not, but vitamin B12 injections take some time to work; about 8-12 injections over a period of a few weeks-and then they do work for the above disorder. Taking oral vitamin B didn't work for me, as it might for others who do not have my disorder. (classic TN)It is important to be diagnosed with the correct disorder so you know what will be effective or not.
My best advice to you is see if your doctor is willing to give you the B12 (methocarbo--with the B1 complex- 1cc of each) it least twice a week, and don't go off the antiseizure meds until you see a real reduction in symptoms. B12 injections are now covered by my insurance company (Regence of Washington) Some neurologists are also prescribing oral B12 but the oral kind is not potent enough for me. (ho hum.... ) MS patients also are being prescribed B12 injections. It helps the pain and disorder of the nerves.
Another way to help the pain is to try homeopathic remedies. We get a lot of our prescription drugs from India in the US. (such as glenmark mfg. ) I have used their kit for Trigeminal Neuralgia. It can take 1-2 months to work though, but gradually you will see a reduction in symptoms and can get off your anti-seizure meds completely in about 2 months or so.
Hope this helps. I know my neurologist advises surgery for everyone but I will wait as long as I can.
Replied by Nishka
Johannesburg, South Africa
10/18/2013

---
Replied by Stella
Havelock, Ontario, Canada
11/27/2011

---
Posted by Pat (Bothell, Wa) on 11/24/2011

P.S. To those who suffer from Trigeminal Neuralgia:
I wanted to give you the exact website url to the Biogetica. com Trigeminal Neuralgia products;
http://www.biogetica.com/cure-trigeminal-neuralgia.php?gclid=CKyLzLOI5J8CFRwUawodBCDyHQ#
I also want to let you know that with this product I bought, it worked. Traditional Medicine balks at it because it doesn't contain really any measurable pharmeutical agent; that is the main reason it is so safe. But it does work; on the principal of physics-the original agents were diluted enought times in purified water, to keep the original vibrations of the agents. Now just the "water pill" works by itself. they have been arguing about this company for ages on the website. I am hear to tell you that Traditiional Medicine only offers us terrible dangerous drugs that lose their effectiveness after a period of time. This Natural way offers you real help without the danger. I am a living witness to this; I would just like to be doing more than just masking my symptoms--so I am trying the Methyl B12 road.
P
Replied by Christina
Sammamish Washington
02/09/2014

---
Posted by Pat (Bothell, Wa) on 11/24/2011

Happy thanksgiving, Connie. Happy Thanksgiving Deidre who has given us this opportunity to frankly advise and report to each other about what can help this most horribly painful condition.
I am back on a Homeopathic remedy which does seem to help in about 3-5 days. I am also on 2 injections per week, until I get tests to see why I can't hold or absorb the B vitamins like most people.
I need to find a way to take sublinigual Methyl B12 and the B complex vitamins orally, instead of the expensive injections. I am very terribly afraid of needles and don't seem to be able to do it myself. Even giving it to myself, it would cost about $100 a month from a safe and reputable place I trust. It only costs about $20 for 2 months for the oral Methyl B12.
The doctor can't figure out why this form of B12 )dibenzocide)hurts my nerves more and wonders if it is something else in the product. But 2 different products with the same version of Active B12 hurt my nerves, so I am staying off it.
To report: my nerves are better, much better today. Only feel a little symptoms, nothing worse. When I stop feeling any symptoms, I will get off the homeoathic remedy (which has almost saved my life this past year-but doesn't really heal the problem-just masks the symptoms)
SO I need to find a sublingual B-complex that doesn't have PABA in it. I am allergice to PABA and find alot of people are as well. IT can almost put me in anaphylactic shock, so I have to not buy the same B complex you use. My doctor says to try to get a sublingual form of B complex-yeah, good luck without the PABA.
Any way, also, my doctor says it should be safe to augment my injections with 4000-5000 mcg of the Methyl B orally a day, and a B complex, when I don't get the injections that day. It can't hurt you since your body gets rid of any extra B12 it doesn't need.
I would advise people to try the Methyl B12 who have any nerve, brain, problem to help them, cause it is pretty safe.
It lease I haven't had a full=blown attack since I used the homeopathic remedies. My last full-blown attack was when I was diagnosed with TN almost 2 years ago, (in Feb)A day I will never forget.
Hope this info helps others. If anyone wants to buy homeopathic remedies that help with the pain safely, until you can figure out what med plan works for you best, then others can log into: biogetica.com. Try the $55 kit-it should last about 2-3 months--it is safe and it really takes the pain away.
Have a wonderful holiday,
P
Replied by Bess
Calgary, Alberta, Canada
11/25/2011

---