Acupuncture
Posted by Janet F. (Nottingham, England.) on 03/30/2016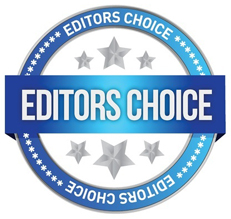 When I was 17 I was involved in a car crash and suffered head injuries, (fractured scull, broken nose and lots of stitches).
After recovering, a few months later I started getting very bad head pains in one side of my face, teeth, ear, eye, one tonsil, cheek bone and one side of my scull all at the same time although each pain is different..
I think a good description of a couple of the pains is the lights of a pinball machine going round your teeth, and a bolt that they use to kill cows going into your temple..
Mine always came on at night, after being in bed asleep for about two hours. So I always got up alone as my mum, dad and family were in bed. I never told anybody, and just assumed I must have a brain tumor.
It was very hard to get rid of the pain as none of the pain killers touched it, so I used to put thick rubber gloves on (so i could use really hot water) and bath it. Then I had a better idea, I put the gas fire on and sat in front of that with my head close to the bars.
I had this problem for about 7 years before I ever knew what it was. Then one day i was looking through a very old 'pocket doctor' book about 1900s, that my mum had no doubt got from a jumble sale, and there it was, all my symptoms in black and white, i could hardly believe it, even down to one nostril and one eye running.
I had never heard of neuralgia before, but I was glad I had a name for it. I still had neuralgia on and off for the next twenty years, the wind, the rain or just a whisp on my face would cause it, and also stress and worry.
When I was 43 years old i had a particular stressful time, I nursed my father through lung cancer, then found out my niece was taking heroine and crack cocaine all this while running a business on my own. So I got neuralgia every day, i was like a walking zombie!
I had a brain wave and decided to see an acupuncture practitioner, the best decision I ever made. I had five sessions using traditional chinese five point acupuncture. (where your five pulses are taken and read) on each visit.
Then six months ago I bought some DMSO to treat my dog and thought it would also be a good idea to treat myself for a tooth abscess, low and behold it immediately brought back the neuralgia, after being free from it for about fifteen years I was shocked! but this time i knew what to do, I made an appointment with my doctor because these days you can get acupuncture free on the national health, not five point but it still worked for me. No more neuralgia, gone!
I'm really sorry I can't use dmso because it is absolutely brilliant and soon sorted my tooth out, very powerful and works really fast..
So my answer to anyone suffering from neuragia is acupuncture. I was told it is inflammation of the neuralgic nerve.
Best wishes, Janet..
---