B12
Posted by Joe E. (Bay Shore, New York) on 02/07/2017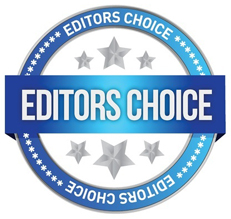 Trigeminal Neuralgia:
I'm back, still dealing w/ sporadic aching / stabbing, get's easier as time goes on ( 4th. year now ), compared to pain after a Grand Mal Seizure, this is a " walk in the park ", mind over matter ( simply pay it no mind and it won't matter ). Turns out increasing B12 daily dosage from 400mg to 1000mg was the culprit, I had surmised such after surfing various sites pertaining to B12 and in some cases side effects.
After seeing Dermatologist, her referral was that of a " Pain Specialist " ( more appt.'s $$ ) I've been dealing w/ idiopathic left temporal lobe Epilepsy way too long to know what comes after referral and original consultation from one " Specialist " to another, what else but more " follow up's & test's " .
I walked that road over 15 years ago after deciding to try elective brain surgery @ Yale Univ. New Haven, been having countless seizures, both complex partial along w/ grand mal ( " slammers " ) & amnesia, whatever is " done is done " logic alone leads one to believe there's no fixin' this but the Nice Cold Gel Pak sure does suffice at times, especially now as I type.
Only managed to make Phase 3 @ Yale ( 5 interior electrodes ) shortly after Triple ByPass making me no longer an eligible candidate for partial lobotomy, might very well have been to my benefit, can't cry over spilt milk.
Reason for writing today is : DO NOT use excess B12 ( in my case anyway 400 to 1000 ) today after cutting 1000 pill into half, the chronic stabbing burn above eye along w/ forehead and side just above ear is every bit apprx. 90% LESS, leaving a slight easily tolerable one on top towards the rear of skull.
If this helps one persons attempt in pain reduction my time won't be wasted, nor will theirs.
Good Luck ........ careful w/ excess B12, see Primary first or have a blood test to know it's dissolution factor / half life.
---