Acidophilus
Posted by Magnus (Ca) on 03/28/2014

★★★★★
I suffered from very bad halitosis for 10+ years. I could clear a small room 30 minutes after brushing my teeth. I would get a metallic taste in my mouth, and white tongue coating. I went to several doctors and dentists, ENT's, but they couldn't help.
I started searching on the internet and after years of trial and error, I found a process that keeps it at bay, and ironically I live a much healthier and happier lifestyle now because of my bad breath.
I found out it was candida that was causing the halitosis and I read up on that. There is a ton of info online about the candida diet that I wont go into here. Some people go hard core into it but I made a few changes in my diet and am also aware of things that can cause a candida outbreak. In general I stay away from sugars, alcohol, cigarettes and vinegar.
Now for the products I use. I found that toothpaste that does not have sodium lauryl sulfate (SLS) works best because it does not dry my mouth. Also I stay away from alcohol based mouth washes for the same reason.
I carry a travel toothbrush (the ones that fold) and a small tube of toothpaste if I go out at night. I have one in my car and at the office, and I brush after every meal.
I use a sugar free xylitol gum after I brush my teeth to bring some moisture back into my mouth. Xylitol also makes it difficult for the candida to stick to surfaces of your mouth.
This was my system for several years and it was fairly effective but I still knew I had bad breath several times a day and had to go to the bathroom and brush my teeth, then chew xylitol gum. Even then, sometimes it would come right back, requiring 5 or more trips to the bathroom during an evening out and not feeling "kissably confident".
What really brought my confidence back was Acidophilus. At first I took pills, and they helped but the most effective product I have found is a liquid Acidophilus probitic. I think it is because it coats my tongue, and throat. It really, really helps. Probably more than anything else, but its not a cure and won't do it alone.
So now after each meal, I brush my teeth with SLS free toothpaste, use alcohol free mouth wash, then swish 2 table spoons of acidophilus yogurt in my mouth and swallow. If my mouth gets dry I use xylitol gum. I stay away from sugars, alcohol, vinegar and cigarettes, and after 10 years of embarrassment, trial and error I finally have my bad breath under control.
If I don't do the above it comes right back, but my lifestyle is much healthier, and my confidence is SO much higher! It took me many years to refine this system, I can only hope it helps someone else with this dreadful problem.
Replied by Dave
(Fountain Inn, Sc)
03/28/2014

Replied by Marianyeliz
(Staten Island, Ny)
12/31/2014

Replied by Gerry Ann
(Minnesota, US)
04/06/2015

Replied by Barbara
(Pa, US)
04/18/2015

Replied by Claudia
(Fort Lauderdale, Fl)
07/12/2016

---
Acidophilus
Posted by Claire (Boston, Ma) on 05/15/2013

★★★★★
Acidophilus helped me cure a white tongue. It took about a month of taking a high count of acidophilus first thing in the morning and last thing at night before I saw results. What makes it come back: Dairy! Hydrogen peroxide helps clear the tongue, but probiotics and diet changes necessary.
Replied by Earl James
(Dubai Uae)
04/14/2014

Replied by 1947hoppy
(Winamac, In Usa)
04/15/2014

---
Acidophilus
Posted by Vboot (Mesquite, Texas) on 05/08/2013

Please help. I have had white tongue and bad breath for ever. I have visited severeal dentist, but no help. Some blog are talking about using acidophilus, please tell me which one to buy.
Replied by Joy
(Battleground, Wash)
05/09/2013

Replied by Davae
(La)
01/28/2014

Replied by Marianyeliz
(United States)
12/31/2014

Replied by K.
(Wisconsin)
07/18/2016

---
Acidophilus
Posted by Fred (San Diego, California) on 08/21/2009

★★★★★
Remedy: Probiotics
I had a white coating on my tongue for a long time. The salt remedy didn't work for me (it made the coating orange). After doing research on the web I tried this, and it worked in ONE DAY:
I took a large spoon and filled it half full of water. I opened one of my probiotics (commonly called "acidophilus") capsules, and poured a small amount of the powder into the water. I used very little, only about half the size of a pencil eraser. I rocked the spoon back and forth to get all of the powder wet. After brushing my teeth and right before going to bed, I swallowed the contents of the spoon. That's it!
The next day my tongue coating was better, and doing it a few more nights made an incredible difference. You don't have to wait weeks or months to see if this works for you. I didn't scrape my tongue or do anything else special, though I do think that limiting your sugar intake is beneficial.
My probiotics have two bacterial strains: L acidophilus and B. lactis (also known as B. infantis), and it is quite concentrated at 15 billion organisms per capsule. I'm guessing that any good probiotic would work, but have only tried mine.
Replied by Noodles
(Houston, Tx)
04/01/2011
★★★★★
Replied by Drr
(Fort Washington, Pa)
05/10/2011
★★★★★
Replied by Samson
(Melbourne, Victoria, Australia)
06/01/2011

Replied by Cherryxtc
(Queens, Ny)
12/06/2011

Replied by Duc
(La, Ca, Usa)
12/13/2011

Replied by Sonicboom
(Irving, Tx)
01/13/2012

Replied by Hopel3ss`
(Toronto, Ontario, Canada)
02/07/2012

Replied by anon
(Bronx, Ny)
04/09/2012
★★★★★
Replied by Oleo
(Orlando, Florida)
04/28/2012
★★★★★
Replied by Jane
(Philadelphia, Pa)
05/24/2012

Replied by Healther
(Ny)
07/20/2012

Replied by Maz
(Kota Kinabalu, Sabah, Malaysia)
07/27/2012

Replied by Gabesgrammie
(Veneta, Or USA)
08/12/2012

Replied by Hopefully
(Memphis, Tn)
09/15/2012

Replied by David
(Boston, Ma)
10/09/2012
★★★★★
Replied by Michelle
(Washington, Dc)
11/04/2012
★★★★★
Replied by Jon Jon
(New York, Ny)
12/22/2012
★★★★★
Replied by Sonya
(Pittsburgh, Pa)
04/30/2013
★★★★★
Replied by China
(Toledo)
05/10/2013

Replied by Maybloom
(Melbourne,australia)
03/26/2014

Replied by Mike62
(Denver)
03/26/2014

Replied by Mary
(Toledo)
01/04/2017

Replied by Margot
(Atlanta)
03/11/2017

---
Activated Charcoal
Posted by DS (NYC) on 05/09/2006

★★★★★
A great remedy I just discovered by accident to take away the white coating on your tongue is powdered charcoal. I was taking this at night to cleanse my digestive system and discovered the next morning that my tongue had no coating on it! Amazing!
Replied by Jack
(NYC, New York)
05/22/2009

Replied by Carmel
(England)
07/08/2014

Replied by Delphi
(Virginia)
05/06/2015

---
Apple Cider Vinegar
Posted by Anon (Toronto, Canada) on 03/18/2012

Re: White Tongue... I am currently going to an ayurvedic practioner. You might wish to check out "removing Ama" from the system. This is the white stuff on your tongue that is caused by indigestion and the toxin forms. I think the ACV will help with the clearing of this toxin and help digestion too. I took 2 tbs today and so far no itching and that is good news! good luck to everyone!
---
Apple Cider Vinegar and Baking Soda
Posted by Liza (Manila, Philippines) on 08/18/2008

★★★☆☆
Worked Temporarily
WORKED TEMPORARILY
I have been using Apple Cider Vinegar plus Baking Soda for 2 weeks now for my LPR [Laryngopharyngeal Reflux] . I noticed that the 'mucus' on my throat is gone but i have white tongue. How will I get rid of this? And I still have halitosis. I need some help. Thanks.
Replied by Canuckboy
(Calgary, Alberta)
09/08/2010

Replied by Helene
(Darien Il)
07/31/2013

---
Baking Soda, Hydrogen Peroxide, Sea Salt
Posted by Neecee (Maywood, Illinois) on 12/22/2017

★★★★★
I took an empty mouthwash bottle cap, and mixed baking soda, peroxide, tooth paste, and sea salt.... When I tell you the coating was gone and so was the bitter taste and bad breath! Please please try this! I gargled with it to clean throat and palate! THIS REALLY WORKED!
---
Black Seed Oil
Posted by Blackseed (Akron, Ohio) on 05/31/2016

★★★★★
I used black seed oil aka black cumin oil or nigella seed oil. I actually didn't start taking the oil with the intent of curing white tongue. I had been trying to treat white tongue for the past few weeks with oregano oil, sea salt, coconut oil pulling and ACV. none of them seemed to work, except for oregano oil, but that was temporary (literally would only last for minutes after putting it directly on my tongue).
I drank ~10ml of black seed oil yesterday by the suggestion of my friend, just for general health purposes, not to target anything. today I saw DRAMATIC improvements in my tongue!!! Almost totally normal! Incredible... I drank another 10 ml today. funny enough, I've been waiting for an online order of pao d'arco tea to come in. I was hoping that would help, but I guess I already found my cure. I'm going to keep taking this stuff and rubbing it everywhere else to see what other magic it can work. just look up the case study of the man who was cured of HIV by taking black seed oil with honey and you too may be inspired by the possibilities of black seed oil.
---
Chinese Medicine Diagnosis of the Tongue
Posted by Lisa (Thousand Oaks, Ca, Usa) on 12/12/2012

Hi Everyone, I just wanted to post another interesting interview with Dr. Victor Zeines who is a dentist who actually left the profession dismayed by the standard methods of dental practice. During that interim he left, became a psychotherapist and was led on a path to learn all sorts of information on alternative tooth care. Re- invigorated with this knowledge, he returned to dentistry to serve his patients with herbs, nutrition, vitamins, etc. And their teeth thrived. He also speaks on the coating of the tongue, the various colors, the thickness, the state of the tongue which is all information he learned from studying Chinese medicine. The tongue is extremely important in diagnosing one's health in Chinese medicine and can help indicate where problems may lie within your body. I do hope you take the opportunity to hear what he has to say:
http://www.wishsummit.com/toothsummit/dr-victor-zeines-f1f
Best of health and holidays to everyone! Lisa
Replied by Andrea
(Glendale, Ca)
03/17/2013

---
Chinese Medicine Diagnosis of the Tongue
Posted by Kevin (Vancouver, BC) on 07/22/2009

I am an acupunturist. Usually a white tongue or coating mean cold is inside.
Yellow means heat is inside. I know these terms seem a bit out there but using the idea of yin and yang is or cold and hot is more sophisticated than trying to figure out a single cause when the body is an orchestra or functions.
So for a white toungue one would suggest Hot or warming food. For example ginger or cinnamon or cayenne. I would also suggests other tonic herbs like ginseng but only if there is not thick coating. A thick coating means excess or too much and so to build that would make it worse. You need to decrease the thickness. This is done by taking herbs that help to clear dampness usually bitter ones or astringent like orange peel for example.
There is a whole study of toungue coating and colour out there that is foundational to chinese diagnosis. Your toungue is a great indicator of health.
So to recap white toungue means cold so get warm and the toungue will change. Literally and with warming food. DO not eat ice cream or drink cold drinks with a cold tongue.
Replied by Laurie
(Belleville, Ont, Canada)
03/22/2010

Replied by Jojo
(Brookyn, Ny)
11/30/2010

Replied by Diane
(Berkeley, Ca)
11/30/2010

Replied by David
(Adealide, Australia)
03/02/2011

---
Clove Powder
Posted by Juliana (Edmonton) on 01/02/2022

★★★★★
Clove powder for tongue ulcers or pain.
Every time I have a sore on my tongue due to cold sore or bacterial sore on the tongue, I put on my tongue the powder of Clove. Usually in 2 days the issue is resolved. Hope this will help someone. Thank you
---
Dietary Suggestions
Posted by Suzanne (Abbotsford, BC, Canada) on 12/28/2008

★★★★★
I had a white coating on my tongue for many years and would just brush it when I brushed my teeth. Didn't seem all that bad. However, when I went on an anti-Candida diet (i.e. no sugar), I noticed one day that my tongue wasn't white anymore. Honey and fruit seems to be ok, though, because I have had those regularly after the appropriate time on the diet. I'm guessing that it is related to systemic yeast infection, which I have had for some time.
---
Digestive Enzymes
Posted by kjv (VT) on 04/13/2019

★★★★★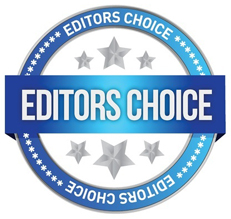 Try Digestive Enzymes! My white coated geographic tongue appears to be caused by digestive/gut issues. I have done a lot of research over the years and a lot of trial and error. I have tried many things. A strict gluten free, corn free, gmo free, dairy free, alcohol free diet helps tremendously but still there are days when I want to eat some of those things. I discovered digestive enzymes about a year ago and they have helped me the most!! I take 3 capsules with every meal and my tongue has been mostly pink for the past year. It is the only thing I have tried that has really cleared up my tongue. In addition, I drink a cup of senna tea every night to keep things moving in my intestines.
I suffer from slow gut motility and constipation as well. I brush with a natural toothpaste. And follow up with a dry mouth rinse that has glycerin. But all these other things - strict diet, nightly senna tea, natural toothpaste, dry mouth rinse - I have been doing for many years and they didn't completely help my white tongue. Even multi-strain expensive probiotics didn't help. Digestive Enzymes are the only thing that has helped - it has changed my life! I've even stopped the expensive probiotics. I think a good diet is also key -but I even splurge now and then...and with the digestive enzymes, my tongue has been ok. Or if I have a flare up it clears up within a day.
When Gut imbalance is the problem - Digestive Enzymes are the solution!
Hope this helps someone! Note: I have never had bad breath, so maybe there are other reasons for white tongue that the digestive enzymes won't help. But for a white coated geographic tongue, they will help!
Replied by Jonathan B.
(New Zealand)
06/02/2019

Replied by Charlotte R.
(Texas)
05/08/2020
★★★★★
---
Eliminate Dairy
Posted by Keith (Boulder, Co) on 01/21/2013

★★★★★
For years I stuggled with white tongue. I tried so many different therapies from this site and others with marginal effect. It appears I found the problem for me... An allergy to dairy. After about a month avoiding dairy I have a healthy pink tongue, no more phlegm in my throat, and a happy outlook. I don't know if this will help anyone, but hopefully it will... there may be nothing that you can put in your body to cure your white tongue, but maybe there's something you can stop putting in your body that will help.
Replied by Tom
(Spain)
12/06/2016

---