Baking Soda and Charcoal
Posted by Islandmeg (Modesto, Ca ) on 03/14/2014

Aloha everyone,
I recently was bitten was a Black Widow spider and was lucky enough to find this site. What a mess they make.
I had cellulitus and the poison was spreading up my foot, heading toward my ankle. It was skin splitting sore and swollen. Also very itchy. I decided to try the baking soda and charcoal. Wow.
I was bitten on Saturday night. By Sunday night, I was a bit worried, watching the toxin spreading. I drew on my foot with a marker pen, so I could chart it's progress - just in case.
On Monday, it wasn't settling down. I found this site and made up a batch of baking soda and water. Just mixing it in with a little water to make a toothpaste like consistency. I smoothed it all over my foot and left it on there until it had dried up and was caking off. That took a lot of the itch out straight away.
When it would play up again, I'd then put some anti-histamine cream on and an ice pack. About every two hours on the Monday, I did the baking soda routine again. Each time it took out a bit more itch, a bit more pain.
I also tried one batch with some charcoal mixed in but this was stingy and I my foot stung afterwards. I had to wash it, so I just kept to the baking soda. And took the activated Charcoal (2 capsules) a couple of times a day, around food.
When I woke up on Tues, my foot had improved by about 30 to 40%. The toxin had also stopped spreading.
On Tues I did the same routine but wasn't having to do it as often. I was going about 3 to 4 hours between baking soda poultices. My friend rushed around here on Tues night, prepared to bodily take me to hospital if necessary. (She's an allopathic trauma nurse) And was floored when she saw how much it had gone down. She'd seen it on the Sunday night. (Now a keen Earthclinic phone. I put it on her phone for her. :-) ) Although, I did take some Bactrim antibiotics she had (Sulfurmeth) as well.
When I woke up Wed, my foot was probably about 100% improved. I had lost all the itchiness and most of the soreness. Slightly tight and tender to the touch, but nothing like it was. I thought my skin was going to pop. The toxin line was receding too. I only did 3 baking soda poultices.
Today is Thur and I've only done one baking soda poultice today, no ice or anti-histamine cream. I woke up and you can see the original toxin line but otherwise, barely any discoloration in the foot. I will continue to poultice it, internal charcoal and the antibiotics, which are probably only kicking in tonight anyway. :-)
In short - wow. I'm sold. Thank you all so much.
---
Baking Soda and Echinacea
Posted by Stephanie (Georgia) on 05/04/2017


Spider Bites:
Baking soda poultice made with baking soda and just a few drops of water. Apply as soon as you see the bite, don't wait to see if its gonna be a nasty one, the sooner you draw out the toxins the better. I also mix in equal parts of cayenne pepper, it kills any bacteria and stops infection (optional).
Also take 3 500mg echinacea capsules, then one capsules every hour for the first day as you see improvement you can start to back off the dose to 3 caps twice a day making sure to always take a dose before bed.
This worked miracles on brown recluse bite. I will now make sure I always have plenty of echinacea on hand!
---
Baking Soda and Salt
Posted by Stacyj913 (Kansas City, Mo) on 07/23/2018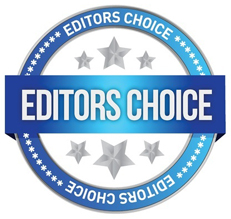 I've had very good success using both salt and baking soda for brown recluse bites. I live in Missouri and have been bitten three times. With this most recent bite, I immediately washed with soap and water when I realized what had woken me up, dried, and applied salt. I wet a bandage with witch hazel, generously applied a layer of salt, and taped it over the bite.

When removing the salt 2 hours later, I could see a moistened area right over the puncture site, which I really believe to be some of the venom being drawn out.

I then applied a dab of Neopsorin and spent most of that day and the next icing for 15 minutes at a time, reapplying salt a couple of times. Ice is a must for the swelling and pain and/or intense itching. I once read it can actually help neutralize some of the venom; I'm not sure if this is true but it certainly feels much better.

I've likewise read that heat can exacerbate the bite and believe that to be true based on experience. For the next couple of days I took a bath as cool as I could comfortably stand, with a bit of Epsom salts and baking soda, and believe it helped a lot. I also increased my vitamin C the first few days, 3,000 mg daily (I probably could have gone higher), and turmeric 1,500 mg daily.

About a week later, the bite is healing beautifully, and I don't believe it will leave a scar at all. I'm at this point just applying Neosporin and a Band-Aid at night. I've had similar great results using baking soda in a similar way, again seeing a moist spot in the baking soda after a couple of hours. (I just didn't immediately have baking soda on hand this time around so used plain salt instead.)
The only bite that did take a very long time to heal and has left a noticeable scar is the one where I never applied baking soda or salt (Not realizing until later that a brown recluse bite is actually what it was). ~
---
Baking Soda or Butter
Posted by Wooly (Joshua Tree, CA) on 01/29/2008


Use Baking Soda/butter as a Poultice/remedy for Brown Spider Bite. I was a teenager riding my horse and a spider got in my long hair, when i went to take a shower, I was bit by a brown recluse spider. For two weeks my father put this poultice (size of a large patch) on me and it was the only relief I had. Who knows what would have happened without the baking soda. I hope this saves someone else's life. God Bless
EC: We emailed Wooly for more details
Replied by Wooly
(Joshua Tree, CA)
01/31/2008

Replied by Violet
(Ozark AR)
05/27/2022

---
Baking Soda, Salt, and Garlic
Posted by Shelley7 (Tampa, Fl) on 03/24/2016


Thank You so much for having this site available! I was bitten 5 days ago the area has been very sore and itchy. I did go to a walk in clinic and they basically said ice, Tylenol, antihistamine cream which none helped:( I have been miserable knowing there must be something more I could do! I made my poultice of baking soda, pink Himalayan salt, crushed garlic covered it with large gauze bandaid! Wow instant relief:) It's midnight it's all I had in the house. I saw active charcoal mentioned too.I'm going to have this on hand in the future as well! This is my first time bitten by a spider! Not fun, it's very painful and scary! Hopefully it heals up nicely soon and doesn't get worse:(
---
Bread
Posted by Kevin Coombs (Wisconsin Rapids, Wisconsin) on 10/11/2008


Bread cured my daughters spider bite. Went to doctor who put her on anti-biotics. It did nothing for her. My wifes grandma told her to put a piece of bread on it. She did and it drew all of the puss out and cured it in one night.
Replied by Scott
(Hanston, Kansas)
09/07/2010

Replied by Thankful Mom!
(Atlanta, Ga)
10/17/2011

---
Bread and Milk Poultice
Posted by Barbara Wellman (Co) on 08/10/2018


My Mother used a bread poultice for many small wounds, splinters, bites, etc. You cover the wound with a small bit of bread moistened with milk and put a bandage over it. You can feel relief almost instantly. I can't tell you how many times this has worked for me. Make a poultice out of sage and water, for spider bites. That works really well.
---
Castor Oil, Tea Tree Oil
Posted by Geri (Dothan, Alabama) on 05/06/2011


I had excellent results treating my spider bite with tea tree oil and castor oil! As soon as I knew I had it, I began applying tea tree oil with a Q-tip, being real sure to soak the center of the bite well, letting it dry, then applying castor oil. For three days I also applied one of those "spot" bandaids on which I put another drop of tea tree oil. I have done this twice a day for four days. Today I left the bandaid off, because the pain is all gone, and the center of the bite is dried and healing well. I'm sure it helped that I take several grams of vitamin C daily along with liquid vitamins, minerals, and other supplements every day, but the tea tree oil and castor oil relieved the bite pain and swelling, as well as helping with the healing.
---
Charcoal and Baking Soda
Posted by Debbiesmiller (Geneva, Il, USA) on 12/30/2012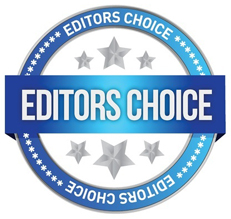 Once again EC saved the day. Thursday night my son called and he had been bitten by a spider on his earlobe. I told him to come on over. I quickly looked on EC for rememdies. When he walked in the door my first reaction was head to the ER. His ear, the lobe and his neck behind his ear were bright bright red, with the earlobe quadrupled in size. I calmed down, made a paste of baking soda and activated charcoal. Put on his ear and let sit for 10 minutes. (this whole time my husband is calling me the voodoo queen and asking me if I am chanting while doing the "home" cures. ) Well, I had my son go wash off the mixture and sterilized a needle to put a small puncture where I could see the bite. He came back into the kitchen, and with a paper towel ready I took his earlobe gently into my and hand and OH MY GOODNESS, the green and yellow pus came pouring out of his earlobe. And I mean it was running down his beard, all over my hands and all over his shirt. The relief he felt was instant. Once this stopped, I placed the mixture on his ear again. But no more pus would come out. However, the top of his ear to the swollen lobe and the back of his neck lost all the redness. But, the earlobe was still HUGE. We decided to stop trying to get anymore gunk out and I gave him the bs and charcoal mixture to take home. But just for kicks I placed honey on the front of the lobe and sent him on his way. (Husband is laughing really hard at the honey remedy. ) Next morning, son called. Sometime in the middle of the night he thought the honey had gotten gooey and was running down his neck. Went to the bathroom and looked in the mirror. The backside of the earlobe was draining profusely. Still had big ear, but the relief was great!!! Went and visited him last evening. Put more baking soda and charcoal on ear. Nothing more would come out. He just called me this morning, again in the middle of the night, ear opened up, spewed all the gunk and now his earlobe is normal size with very little redness. THANK YOU ALL WHO HELPED US WITH YOUR POSTS!!!! Probably saved hundreds of dollars in ER bills and medicines that would take days to work!!!
---
Dried Basil
Posted by Kat (New Brighton, PA) on 12/28/2007


If a spider bite itches, take a pinch, or more of Basil (McCormick, crushed basil) rub it on the bite until the basil is fine as sand, or until the itch is gone. Repeat if necessary. This will also keep the bitten area from swelling. This does work. I have used basil on bitten areas; and I have also used on my mother's arm. thank you.
---
Egg White, Iodine, Baking Soda
Posted by Cheryl (Okla) on 09/21/2006


For fiddle back spider bites, mix 1 egg white with 1 tbls iodine and some baking soda to make a paste. Rub onto spider bite and let dry. Do this several times a day.
---
Essential Oil Blend
Posted by Philip (Palm Beach, Queensland, Australia) on 05/21/2007


I was bitten by a redback spider on my left knee on very early Wednesday morning between 1 am & 6 am. Swelling started Wednesday about 10 am.(very painful) By Thursday morning my knee was like a balloon. The swelling started to go down my leg & by Thursday afternoon the swelling was down to the bottom of my calf. The pain was sssooo intense I wanted to cut my leg off. I took the oils at 6 pm Friday. By 6 am the swelling was down 20% I took more at 6 pm Sat. & more at 6.30 pm Sat. The swelling was completely gone by Thursday Then the following Sunday swelling started again so I took more oils only once & the swelling went down that day & never a problem again. All I have is a 20 cent coin size of dimpled skin were I was biten. 1 year later a friend of mine was biten in Lismore N.S.W. about 3 day prior to my remedy treatment. It fixed her straight away like me. No side effects it has been 9 years now.
---
Flaxseed Poultice
Posted by Susan D. (Snohomish, Wa) on 07/28/2018


Brown recluse bites: My husband has had two bites over the years. His grandmother taught me to make a poultice with flaxseed. It draws the poison out. Works for slivers and glass to draw out. Crush the seeds to powder, add just enough water to make a paste. Put in gauze and apply to the area overnight. Do this several times.
---
Flaxseed Poultice
Posted by Melinda (Bothell, Wa) on 07/09/2016


A spider bite on my elbow swelled up to about softball size and hurt a lot. A flaxseed poultice brought the pain levels and swelling down about 75% within 45 minutes. Since then I always keep flaxseed in the refrigerator, as it has drawing properties whether used on a splinter, a boil, or a venomous bite. Grind the flaxseed (a blender does a great job), add just a few drops of bath temperature tap water, make a paste and apply. Cover with plastic wrap and then cloth, or just use a regular adhesive bandage.
---
Garlic
Posted by Sal (EastHaven, CT) on 08/31/2006


While riding my road bike i felt a sharp bite on my thigh. I squeezed my lycra pants and it stopped. well when i got home from my ride , I saw a crushed what looked like a spider fall out of my pants. I started to develop a sore which grew and identified it as a brown recluse spider bite. nothing worked, it appeared sealed and Hydrogen peroxide didn't even foam. Well I tried a slice of raw garlic taped to my thigh overnight as a last resort before making a Dr. appointment. Well, the next morning the sore showed great improvement and in 2 more days it was about healed. I put on some neosporin just for the final touch.
---