Baking Soda and Echinacea  
Posted by Stephanie (Georgia) on 05/04/2017


Spider Bites:
Baking soda poultice made with baking soda and just a few drops of water. Apply as soon as you see the bite, don't wait to see if its gonna be a nasty one, the sooner you draw out the toxins the better. I also mix in equal parts of cayenne pepper, it kills any bacteria and stops infection (optional).
Also take 3 500mg echinacea capsules, then one capsules every hour for the first day as you see improvement you can start to back off the dose to 3 caps twice a day making sure to always take a dose before bed.
This worked miracles on brown recluse bite. I will now make sure I always have plenty of echinacea on hand!
---
Baking Soda or Butter  
Posted by Wooly (Joshua Tree, CA) on 01/29/2008


Use Baking Soda/butter as a Poultice/remedy for Brown Spider Bite. I was a teenager riding my horse and a spider got in my long hair, when i went to take a shower, I was bit by a brown recluse spider. For two weeks my father put this poultice (size of a large patch) on me and it was the only relief I had. Who knows what would have happened without the baking soda. I hope this saves someone else's life. God Bless
EC: We emailed Wooly for more details
Replied by Wooly
Joshua Tree, CA
01/31/2008

---
Baking Soda, Salt, and Garlic  
Posted by Shelley7 (Tampa, Fl) on 03/24/2016


Thank You so much for having this site available! I was bitten 5 days ago the area has been very sore and itchy. I did go to a walk in clinic and they basically said ice, Tylenol, antihistamine cream which none helped:( I have been miserable knowing there must be something more I could do! I made my poultice of baking soda, pink Himalayan salt, crushed garlic covered it with large gauze bandaid! Wow instant relief:) It's midnight it's all I had in the house. I saw active charcoal mentioned too.I'm going to have this on hand in the future as well! This is my first time bitten by a spider! Not fun, it's very painful and scary! Hopefully it heals up nicely soon and doesn't get worse:(
---
Bread  
Posted by Kevin Coombs (Wisconsin Rapids, Wisconsin) on 10/11/2008


Bread cured my daughters spider bite. Went to doctor who put her on anti-biotics. It did nothing for her. My wifes grandma told her to put a piece of bread on it. She did and it drew all of the puss out and cured it in one night.
Replied by Scott
Hanston, Kansas
09/07/2010

Replied by Thankful Mom!
Atlanta, Ga
10/17/2011

---
Castor Oil, Tea Tree Oil  
Posted by Geri (Dothan, Alabama) on 05/06/2011


I had excellent results treating my spider bite with tea tree oil and castor oil! As soon as I knew I had it, I began applying tea tree oil with a Q-tip, being real sure to soak the center of the bite well, letting it dry, then applying castor oil. For three days I also applied one of those "spot" bandaids on which I put another drop of tea tree oil. I have done this twice a day for four days. Today I left the bandaid off, because the pain is all gone, and the center of the bite is dried and healing well. I'm sure it helped that I take several grams of vitamin C daily along with liquid vitamins, minerals, and other supplements every day, but the tea tree oil and castor oil relieved the bite pain and swelling, as well as helping with the healing.
---
Charcoal and Baking Soda  
Posted by Debbiesmiller (Geneva, Il, USA) on 12/30/2012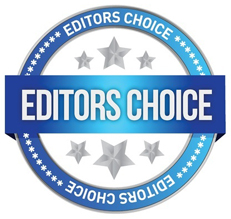 Once again EC saved the day. Thursday night my son called and he had been bitten by a spider on his earlobe. I told him to come on over. I quickly looked on EC for rememdies. When he walked in the door my first reaction was head to the ER. His ear, the lobe and his neck behind his ear were bright bright red, with the earlobe quadrupled in size. I calmed down, made a paste of baking soda and activated charcoal. Put on his ear and let sit for 10 minutes. (this whole time my husband is calling me the voodoo queen and asking me if I am chanting while doing the "home" cures. ) Well, I had my son go wash off the mixture and sterilized a needle to put a small puncture where I could see the bite. He came back into the kitchen, and with a paper towel ready I took his earlobe gently into my and hand and OH MY GOODNESS, the green and yellow pus came pouring out of his earlobe. And I mean it was running down his beard, all over my hands and all over his shirt. The relief he felt was instant. Once this stopped, I placed the mixture on his ear again. But no more pus would come out. However, the top of his ear to the swollen lobe and the back of his neck lost all the redness. But, the earlobe was still HUGE. We decided to stop trying to get anymore gunk out and I gave him the bs and charcoal mixture to take home. But just for kicks I placed honey on the front of the lobe and sent him on his way. (Husband is laughing really hard at the honey remedy. ) Next morning, son called. Sometime in the middle of the night he thought the honey had gotten gooey and was running down his neck. Went to the bathroom and looked in the mirror. The backside of the earlobe was draining profusely. Still had big ear, but the relief was great!!! Went and visited him last evening. Put more baking soda and charcoal on ear. Nothing more would come out. He just called me this morning, again in the middle of the night, ear opened up, spewed all the gunk and now his earlobe is normal size with very little redness. THANK YOU ALL WHO HELPED US WITH YOUR POSTS!!!! Probably saved hundreds of dollars in ER bills and medicines that would take days to work!!!
---
Dried Basil  
Posted by Kat (New Brighton, PA) on 12/28/2007


If a spider bite itches, take a pinch, or more of Basil (McCormick, crushed basil) rub it on the bite until the basil is fine as sand, or until the itch is gone. Repeat if necessary. This will also keep the bitten area from swelling. This does work. I have used basil on bitten areas; and I have also used on my mother's arm. thank you.
---
Egg White, Iodine, Baking Soda  
Posted by Cheryl (Okla) on 09/21/2006


For fiddle back spider bites, mix 1 egg white with 1 tbls iodine and some baking soda to make a paste. Rub onto spider bite and let dry. Do this several times a day.
---
Essential Oil Blend  
Posted by Philip (Palm Beach, Queensland, Australia) on 05/21/2007


I was bitten by a redback spider on my left knee on very early Wednesday morning between 1 am & 6 am. Swelling started Wednesday about 10 am.(very painful) By Thursday morning my knee was like a balloon. The swelling started to go down my leg & by Thursday afternoon the swelling was down to the bottom of my calf. The pain was sssooo intense I wanted to cut my leg off. I took the oils at 6 pm Friday. By 6 am the swelling was down 20% I took more at 6 pm Sat. & more at 6.30 pm Sat. The swelling was completely gone by Thursday Then the following Sunday swelling started again so I took more oils only once & the swelling went down that day & never a problem again. All I have is a 20 cent coin size of dimpled skin were I was biten. 1 year later a friend of mine was biten in Lismore N.S.W. about 3 day prior to my remedy treatment. It fixed her straight away like me. No side effects it has been 9 years now.
---
Flaxseed Poultice  
Posted by Melinda (Bothell, Wa) on 07/09/2016


A spider bite on my elbow swelled up to about softball size and hurt a lot. A flaxseed poultice brought the pain levels and swelling down about 75% within 45 minutes. Since then I always keep flaxseed in the refrigerator, as it has drawing properties whether used on a splinter, a boil, or a venomous bite. Grind the flaxseed (a blender does a great job), add just a few drops of bath temperature tap water, make a paste and apply. Cover with plastic wrap and then cloth, or just use a regular adhesive bandage.
---
Garlic  
Posted by Sal (EastHaven, CT) on 08/31/2006


While riding my road bike i felt a sharp bite on my thigh. I squeezed my lycra pants and it stopped. well when i got home from my ride , I saw a crushed what looked like a spider fall out of my pants. I started to develop a sore which grew and identified it as a brown recluse spider bite. nothing worked, it appeared sealed and Hydrogen peroxide didn't even foam. Well I tried a slice of raw garlic taped to my thigh overnight as a last resort before making a Dr. appointment. Well, the next morning the sore showed great improvement and in 2 more days it was about healed. I put on some neosporin just for the final touch.
---
General Feedback  
Posted by Alfred (Rangsit, Bangkok, Thailand) on 06/04/2011

Thank for the info about bee.. spider bites.. Chewing Tobacco will pull poison.. But Not Pain..
The way to get rid of the Pain .. Is to press hard in that bite location.. Untill pain stops.. It will stop in a few minutes.. Reason its hurting.. Your Blood proteins are trapped.. By the pressure it releases the blood proteins..
Like when your hitting a nail with a hammer. But you hit your finger.. Just apply pressure on you finger.. Pain will leave soon after. Next day no sign of damage.
Alfred
Replied by Susan
Cathedral City, California Usa
06/11/2011

---
High Voltage, Low Amperage Dc Current  
Posted by Donna (Knoxville, TN) on 10/16/2008


I'd learned about high voltage, low amperage DC current from an article that had come out in 1986 in Outdoor Life I think it was. We'd bought the issue because we'd had so many goats, cats, and dogs snake bitten.
In 1989 I was bitten by a recluse on the calf, and used meat tenderizer and charcoal for the first 5 days. I'd packed the growing hole with one, leave it in for hours, then wash it out and pack it with the other. The thing that had me scared was that it was doing everything the book said it would do, not only a hole 1/4" deep and 3/8" across, but a hot red raised area 3" across with a starlike effect of redder lines within it. I called a fellow who'd worked at Uchi Pines doing alternative medicine, to ask if I really needed to shock it, and he said it sounded that way. We grounded one side of the bite with a screwdriver from the woven wire fence, then ran a wire from the electrified top wire to the other side, using insulated pliers to hold it. I ran the shocks through the bite area, and it wasn't nearly as bad as I'd feared. The shocks ran only in that small area, more like a little bite than having my whole body shocked. 24 hours later the hole had obviously not grown any more, and in another 12 hours the hot red raised area was nearly normal. The whole thing just faded away, leaving me with a small blue scar.
In 1991 I noticed two little red marks on a knuckle and thought the same thing I'd thought the first time, "Those are just far enough apart to be spider fang marks." Six days went by, and I woke up to a little brown oozy hole in the middle of each pink mark. There was a PT working across the street, so I called and asked if she'd run electrostim on them. She said come on over, and told me that she used to use ultrasound and Betadine on such bites, but as I insisted on electrostim, she flipped a switch and did all 3 at once. The wounds closed up that afternoon.
The next time it happened, it was like some people describe the bites, I got a black spot on my ankle that looked just like someone had dropped silver nitrate on it. It was perfectly even with the surrounding skin, and painless till after about 5 days the surface peeled off. Within a few hours it was really hurting so I used the electrodes from a "Beck Box" on either side, for about 10 minutes. The thing didn't bother me for a week, then it started hurting again, I ran the box longer and hotter and it went away after that. The secretary at the office where I'd borrowed the box used it twice when she had brown recluse bites. We have a Hulda Clark Zapper, but I don't think the voltage is high enough on it. It was not like my other bites, but was equally slow and was working it's way down through the layers.
Then my husband got bitten on the arm and he used his electroacupuncture gadget, grounding on one side of the bite and zapping on the other. A friend got bitten, had the classic nasty brown oozy wound on her leg, and as she had a TENS unit we simply put the pads on either side of the bite and turned it on blast for about 15 minutes. I forget how I treated the last two bites I got, they occurred about a week apart and I didn't let them got very far.
I introduced my chiropractor to the notion of treating recluse bites with his electrostim machine. I had a friend who'd been bitten 3X and had learned to use clay poultices morning and evening to heal them, but then she got a bite on her neck and after 6 days of poultices woke up to swollen glands in her neck and was scared. So that was the first one my DC got to use his machine on, and that was the end of the problem for her.
The one horror story I have witnessed was a friend who went to the dr the same day she was bitten, got on the antibiotics but they didn't do a thing. Her arm swelled up double, and when I heard about it 6 days later, I called immediately and told her to rush over to a DC who would use his electrostim on it. It had eaten a strip on her upper arm an inch wide, 5" long and about 1/8" deep. The wound stopped growing and healed up. She has a horrible scar, but it would certainly kept on eating to the bone had it not been stopped. There are 400 people where she works, they all know about what happened to her and believe me, they and all their friends and relatives will be going to a DC instead of an MD for TX.
The PT who did my 2nd bite told me about a guy who'd been bitten in a very delicate place. The MD's had nothing to offer except to cut out the bite area, which was not in a place where he thought he had anything to spare. The PT, on hearing his story, showed him how to use her machine and had him tow it to the restroom every time he came in for his other tx. She said it saved his marriage. (She also told me about saving her dog which had been snake bitten on a holiday weekend, she applied a TENS unit after he'd suffered for a couple of hours, in 20 minutes he was up dragging it around and wagging his tail. We just use Vit C for animals with snake bite, but we do have a TENS unit just in case. )
I talked with a nurse who works in a wound center, and she was astonished that I know about all these bite cases in which none of their debridement and other medical treatments were necessary. In fact, I was surprised to see that some people do know about the shock treatment. See http://en.allexperts.com/q/General-Surgery-2076/Brown-Recluse-Spider-Bites.htm which also mentions that the venom is "heat labile, calcium dependent, and optimally active at a pH of 7.1." They approved of a home remedy of hot and cold applications.
When I read all the things people have done for what they think are recluse bites, I have several thoughts. First of all, some of them were not recluse bites. I've been bitten my more kinds of bugs than most modern Americans. One thing that will show up in most recluse bites is a stage where there are two small holes, before they grow together and become one large hole. For a day or so after they combine, the hole is often square looking rather than round. Second, some actual recluse bites just got better, because of where the bites were, the person's good circulation and the assistance of salt to draw out toxins, of turmeric to reduce inflammation so the circulation could get in, etc. For example, an old man told me about how his little sister had developed a hole in her leg that ate all the way to the bone. In desperation, their dr had had their mother rip up and old sheet and fill little squares with Epsoms salts. When one was saturated, she pulled it out and stuffed another one in. That healed up the wound, which we can now guess was an early recluse bite. I don't think they were nearly as common before central heating. In my own case, salt and proteoplytic enzymes (in the meat tenderizer) and charcoal did not stop the progression of the bite. The next thing that would have happened to me was the big hot red area would have been undermined and collapsed. Only the electricity stopped it. I talked with a physiology professor about this, and he had two stories, people he knew personally who had stopped snakebite damage with electric shocks. He said that the proteolytic enzymes involved are very large complex molecules, positively charged at one end and negatively charged at the other end. When exposed to high voltage, low amperage current the ends are pulled in opposite directions and the enzymes are torn apart.
One last thing regarding infections being mistaken for spider bites. Anything that will draw out toxins via high osmotic pressure, such as salt or Epsoms salts, will also draw out the toxins from an infection. So those approaches are not contraindicated for MRSA. And if you will dig around a bit, you will find that Bob Beck invented his little box because of an accidental discovery that electrical current stopped bacterial growth in a petri dish. This info has been suppressed, but Bob Beck has put his invention into the public domain and does not sell the boxes so that he can tell people about it. You can find the plans and the boxes and the info online. And for flesh eating bacteria, they are using proteolytic enzymes that are surely similar to those used by recluse spiders and pit vipers, so electroshock may work on those cases too.
EC: Read more feedback about Electric Shock on our Snake Bites remedy page: http://www.earthclinic.com/cures/snake_bites.html#ELECTRICSHOCK
Replied by Sandy
Charleston, Sc
09/10/2009

Warning

Replied by Jan
Wauchope, Nsw Australia
03/29/2012

Replied by Tim Mitchell
Australia
11/22/2016

Replied by P. Raghavan
Virudhunagar, Tn, India
11/25/2016

Replied by Steve
Nv
11/26/2016

Replied by Annette
Cookeville, Tn
01/10/2018

---
Hydrogen Peroxide, Honey, Witch Hazel  
Posted by Jackie (Lawrencevile, GA) on 06/15/2009


Yesterday, I notice my 3yr old son scratching his leg, so I got close to check his leg, I saw a odd insect bite. It didn't look like a mosquito bite, it was about 2 inch, dark red, swollen & firm all around & it was peeling in the center. I show my husband & told me it was a spider bite. He recognizes it because he's had them before. I never seen a spider bite in my life because I lived in FL before moving up here & these things don't come up as often as they do here in GA. So I used hydrogen peroxide to clean the infection, after that I smeared some honey on it & left it to sit. After several hour I notice the swelling going down. I took him a bath before bed time & I dabbed witch hazel on it. Today, I check to see it's progress & I was relieved to see the result. The redness of the bite was fading, it shrunk & he wasn't scratching it anymore. Thank goodness for home remedies!
EC: Everyone should also look at images of MRSA boils to make sure they don't confuse spider bites for these boils!

Here's the google link : http://images.google.com/images?hl=en&q=MRSA+boils&btnG=Search+Images&gbv=2&aq=f&oq=
---
Iodine  
Posted by Jcee (California) on 11/05/2014


Just used topical iodine (in my case, nascient iodine but have used regular drug store topical iodine as well) on a VERY painful, tiny, swelling spider bite on my toe. Could hardly walk. In about fifteen minutes it was 90% better. One hour later and I actually can't feel it anymore. I think the secret is to use it AS SOON as you get bit if possible.
---