Baking Soda and Salt
Posted by Stacyj913 (Kansas City, Mo) on 07/23/2018

★★★★★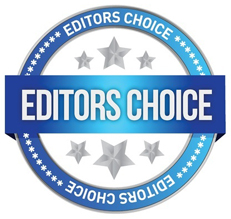 I've had very good success using both salt and baking soda for brown recluse bites. I live in Missouri and have been bitten three times. With this most recent bite, I immediately washed with soap and water when I realized what had woken me up, dried, and applied salt. I wet a bandage with witch hazel, generously applied a layer of salt, and taped it over the bite.

When removing the salt 2 hours later, I could see a moistened area right over the puncture site, which I really believe to be some of the venom being drawn out.

I then applied a dab of Neopsorin and spent most of that day and the next icing for 15 minutes at a time, reapplying salt a couple of times. Ice is a must for the swelling and pain and/or intense itching. I once read it can actually help neutralize some of the venom; I'm not sure if this is true but it certainly feels much better.

I've likewise read that heat can exacerbate the bite and believe that to be true based on experience. For the next couple of days I took a bath as cool as I could comfortably stand, with a bit of Epsom salts and baking soda, and believe it helped a lot. I also increased my vitamin C the first few days, 3,000 mg daily (I probably could have gone higher), and turmeric 1,500 mg daily.

About a week later, the bite is healing beautifully, and I don't believe it will leave a scar at all. I'm at this point just applying Neosporin and a Band-Aid at night. I've had similar great results using baking soda in a similar way, again seeing a moist spot in the baking soda after a couple of hours. (I just didn't immediately have baking soda on hand this time around so used plain salt instead.)
The only bite that did take a very long time to heal and has left a noticeable scar is the one where I never applied baking soda or salt (Not realizing until later that a brown recluse bite is actually what it was). ~
---
Baking Soda
Posted by Babsinbloom63 (Louisiana, US) on 11/18/2014

★★★★★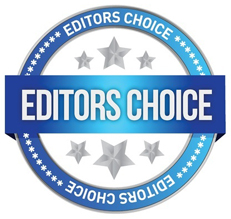 Two weeks ago I got bit on my upper back 3-4 times at my daughter's house in Texas by what we now know was a Wolf Spider. I had killed one earlier that morning in my daughter's kitchen as my daughter has a 3 month old baby and she was afraid the spider would get on the baby. That night I went to bed and woke up with a tingling, burning pain on my back which later started itching also. Then hard, swollen welts developed which quickly formed pimple like heads. I had a total of 4 of these all confined to a small area of my back. I put some neosporin and benadryl spray on them but that didn't seem to do much more than ease the itching for a short time. So I started researching what could have bitten me and came to the conclusion that it had to be the Wolf spider as my daughter and her husband just moved into their new home in Texas a few months ago and their home was built on a half acre lot that was a field and they have been having problems with spiders ever since they moved in.
Anyway, I was already on antibiotics for a tooth infection and the one I was on was one they give for spider bites (clindamyacin). I wasn't really getting any relief or healing from any of the things I tried so I did more research and found this site. I read about the baking soda poultice and remembered that my mom used to make a poultice from tobacco and baking soda when we were young and would get stung by wasps and bees and I know that worked. So for the past few days I have been making a baking soda poultice and having my husband apply it to the bites which I then leave on for at least an hour to an hour and a half. I could feel the very first poultice drawing pain out and that night I slept with no pain and no itching and in the morning the swelling, etc had gone down a great deal. And this morning after applying a poultice again yesterday, there is no swelling and the bites are healing.
I wish I could put the before and after pictures I had my husband take. There is tremendous difference using the baking soda poultice. I am making me a first aide kit with cigarette tobacco, baking soda, and benadryl tablets along with the gauze pads and tape I used to hold the poultice in place. If I get bit again I will use this from the start along with ice packs off and on. To think I might not have had to struggle with the pain and itching for two weeks if I would have tried this from the beginning, I would definitely recommend this to everyone.
---
Charcoal and Baking Soda
Posted by Debbiesmiller (Geneva, Il, USA) on 12/30/2012

★★★★★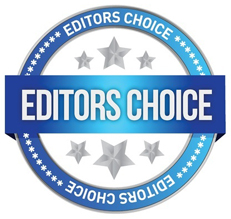 Once again EC saved the day. Thursday night my son called and he had been bitten by a spider on his earlobe. I told him to come on over. I quickly looked on EC for rememdies. When he walked in the door my first reaction was head to the ER. His ear, the lobe and his neck behind his ear were bright bright red, with the earlobe quadrupled in size. I calmed down, made a paste of baking soda and activated charcoal. Put on his ear and let sit for 10 minutes. (this whole time my husband is calling me the voodoo queen and asking me if I am chanting while doing the "home" cures. ) Well, I had my son go wash off the mixture and sterilized a needle to put a small puncture where I could see the bite. He came back into the kitchen, and with a paper towel ready I took his earlobe gently into my and hand and OH MY GOODNESS, the green and yellow pus came pouring out of his earlobe. And I mean it was running down his beard, all over my hands and all over his shirt. The relief he felt was instant. Once this stopped, I placed the mixture on his ear again. But no more pus would come out. However, the top of his ear to the swollen lobe and the back of his neck lost all the redness. But, the earlobe was still HUGE. We decided to stop trying to get anymore gunk out and I gave him the bs and charcoal mixture to take home. But just for kicks I placed honey on the front of the lobe and sent him on his way. (Husband is laughing really hard at the honey remedy. ) Next morning, son called. Sometime in the middle of the night he thought the honey had gotten gooey and was running down his neck. Went to the bathroom and looked in the mirror. The backside of the earlobe was draining profusely. Still had big ear, but the relief was great!!! Went and visited him last evening. Put more baking soda and charcoal on ear. Nothing more would come out. He just called me this morning, again in the middle of the night, ear opened up, spewed all the gunk and now his earlobe is normal size with very little redness. THANK YOU ALL WHO HELPED US WITH YOUR POSTS!!!! Probably saved hundreds of dollars in ER bills and medicines that would take days to work!!!
---