Oatmeal
Posted by Anon (Anon) on 09/06/2012


Oatmeal makes my skin smoother and softer. Just eating a bowl of uncooked oatmeal with calcium fortified soy milk. Seems to work overnight. Not cooking the oatmeal seems to make it easier to digest.
Replied by Kitty
(London, Ontario)
03/26/2013

---
Oatmeal and Baking Soda Scrub
Posted by Jk (Lorimor, Ia, Usa) on 05/14/2010


I have always had oily skin and small bumps on my face and neck. I mixed up some oatmeal and baking soda and use it everyday on my face. The bumps went away and so did the oily skin. I noticed that the more baking soda I put in, the less oily my skin is. Worked great!
Replied by Tee
(Chicago, Il)
05/14/2010

Replied by Jk
(Lorimor, Ia, Usa)
05/15/2010

Replied by Jk
(Lorimor, Ia, Usa)
05/15/2010

---
Oatmeal Scrub
Posted by Jens (Stockholm, Sweden) on 12/18/2006


I used an oatmeal scrub for my skin. It works wonders, and after reading more of this lovely site (unlike all ignorant 16-year-olds, I always was a hippie, so I love to try natural recipes for curing myself from various diseases) I shall try the baking power one too (we buy baking powder more frequently than oatmeal in this household :D) Peace, love and so on
---
Oil Cleansing Method
Posted by Anne (Los Angeles, Ca, Usa) on 04/08/2010


I came across the postings here regarding Oil Cleansing Method (OCM). I also browsed the internet regarding OCM. Although there were few negative feedbacks on this method, but the Positive feedbacks weighed much. So, yesterday I tried the OCM for the very first time. Today is my 2nd night of doing it, and really to my amazement, OCM really works! I have big, clogged pores and bad facial texture due to my acne problem when I was a teen-ager. I'm in my mid 40s and from time to time, still getting pimples/acne. For only 2 nights, my pores are cleaner - like more than 60% clean. Since yesterday, I could not stopped looking at the mirror because I could not believed the result of this simple, yet effective method. I always have the white/yellowish-thing that covers each pores. No matter how much I scrab and do facial cleansing, my pores were still clogged with dirt and hardened oil. Why did I not learn this in my younger years? For those people who didn't have good experience with OCM, be patient, probably, you were doing the wrong formula or amount of oil. Each person is different. I am glad OCM works for me. I finally found a natural way to clean and have good facial cleansing/treatment. Anyway, I thank the people who always contribute good information. Your postings are the catalysts for me to research and learn more about things that interest me and benefit my overall health. Thank you Earthclinic for a wonderful job!
---
Oil Cleansing Method
Posted by Azg (Toronto, On) on 09/28/2009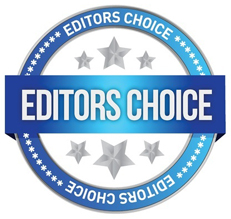 Oil Cleansing Method for Beautiful Skin
I have always had perfect skin... and then I had my baby who's now 2 years old...and suddenly I have skin like a teenager. This has been pretty rough for me, considering I am over 30 years old. I've always had great skin and suddenly having to deal with this has been difficult.
When I became pregnant I more or less swore off all the store bought skin care. Which is ironic because I am a cosmetician and make-up artist.
Oil Cleansing has been AMAZING for me...it took a little while to find the right combinations of oils for my skin. I have pretty normal skin that borders on slightly dehydrated. I'm a make-up artist, so I wear make-up almost every day. I'm not a fan of concealer/foundations so I rarely wear those but I ALWAYS wear at least mascara and blush. I hate having to use a make-up remover and then a face wash - I want it gone in one step. I've also always had black-heads on my nose. Tiny little black/brown/grey dots on the sides of my nose...driving me crazy.
So my mix (in a 3 oz bottle) is approx. 40% Castor Oil, 30% Olive Oil, 30% Coconut Oil, a few drops of Rose Hip Seed Oil, 3 or 4 drops of Lavender Essential Oil, and about 10 drops of Sage Essential Oil. I put about 3 pumps of this oil onto my dry face and massage for about 3-5 minutes. Then I soak a washcloth in hot hot water and squeeze out the excess. I bring it to my face and let the steam rise up out of the washcloth and as the washcloth cools I bring it closer to my face until I have it pressed against my face while still hot (but not too hot). I leave it there for about a minute then gently wipe the oil off. I repeat this process another 2 times until all traces of oil are removed from my face.
The week before my period I will add an extra couple of drops of either Sage Essential Oil into the mix in my hand or a couple of drops of Lemon Essential Oil for extra deep-cleaning.
After I pat my face dry I will use ACV as a toner. I moisturize with a mixture of about 60% Jojoba Oil, 39% Coconut Oil and 1% Sage Essential Oil. I use pure Olive Oil or Jojoba Oil around my eyes, and then seal that in with an organic home-made lip balm (you can use a store brought brand, just make sure it's all-natural/organic and free of mint).
I am completely wrinkle free, have an even and bright complexion. I don't wear sunscreen (as I don't believe in those chemicals), except when I go to the beach, in which case I *may* wear an all-natural sunscreen that uses Physical Sunscreens (Zinc Oxide/Titanium Dioxide) and a wide-brimmed hat.
The break-outs I've been dealing with are clearing up, THANKS TO THIS WEBSITE. I have been doing the Turmeric Masks, drinking ACV as well as using it as an astringent twice a day, I just started incorporating Blackstrap Molasses into my routine as well (internally AND externally). I just started with Organic, High-Lignan Flax Seed Oil from the refridgerated section. I am drinking at least 8 cups of water a day (I have been for a while) and am a pretty healthy eater...most of my meals are cooked at home from scratch and we rarely eat junk (we follow the 80/20 rule - healthy at least 80% of the time).
Thank you Earth Clinic (and everyone who contributes) for teaching me how to holistically take better care of me and my skin!
---
Oil Cleansing Method
Posted by Grace (London, UK) on 10/29/2008


POST DELETED
[11/21/2009: Editors Note: The author of Oil Cleansing Method just notified us that the entire post had been copied without permission from her website. For the original article on the Oil Cleansing Method, please refer to: http://beauty-treatments.suite101.com/article.cfm/the_oil_cleansing_method]
Replied by Misha
(Binghamton, New York)
04/28/2009

Alyssarae
(Fort Wayne, In)
02/25/2016

Replied by Tee
(Chicago, Il)
09/28/2009

Replied by Ratgirldjh
(Austin, Texas, USA)
09/30/2009

Replied by Twitch
(Nw, Ohio)
10/06/2009

Replied by Saysouda
(Nashville, Tn)
10/12/2009

Replied by Ecfan99
(Everywhere, Usa)
06/23/2011

Replied by Insectc
(Ottawa, Ontario, Canada)
01/18/2012

Replied by Lady From London
(London)
04/11/2012

Replied by Lady From London
(London, Uk)
04/11/2012

---
Oil Pulling
Posted by Gr8ful Gal in Cleveland (Cleveland, Ohio ) on 12/07/2008


I just want to thank Earth Clinic for such helpful health advice. I was already using ACV. (*1/2 cup in the morning). But I noticed my depression worsening I was thinking of going to a therapist. When one night I was internet surfing and found this site. I also kept having migraine headaches. (of course) no doctor, or medicines helped. I ran across the oil pulling remedies. So, I tried it. The results are great!!!! The oil pulling (first thing in the morning) *1/2 a cup its the BEST THING I could have done. Its healthy for me and has no negative side effects. My depression has gone away!!! I sleep better, I am not restless, my mood swings have diminished. I have so much energy its ridiculous!!! I can feel and see the difference. I have also tried the BSS (Baking Soda Scrub) I add honey and a little water until it thickens to my liken. (I have oily/combo skin). I used ACV as a toner,(diluted with water on a cotton ball). VCO (Virgin Coconut Oil) as a moisturizer. (very thin amount) My face glowed. I only do it 3x a week. It is so great to have all these resources at hand. And they are so inexpensive. Thank You so much!!! Earth Clinic.
---
Oil Pulling
Posted by Raquel (Los Angeles, CA) on 10/16/2007


I've been oil pulling for six weeks now and although I can't say I lost any weight, I'm eating more fruits and vegetables because I can now chew better. Also, the lines that run from my nose to my mouth have also diminshed and my dark circles have reduced significantly. I use extra vergin olive oil. At first, my breath stank but I stuck with it and my breath is now fresh and my teeth are strong. My cracked heels are gone and my BP has also dropped and has remained steady. Only question? Can I do this during pregnancy????
Replied by Sasha
(Sav, Jamaica)
07/29/2009

---
Oil Pulling
Posted by CANDY (RIVERDALE, NY) on 09/06/2007


I started oil pulling with unrefined sesame oil 2 months ago, the inital results were great. My skin glowed exceptionally well. Then I read Ted's opinion on which oils work best, one of them being refined sunflower oil. I switched to sunflower oil and the results were unfavorable, my skin did not glow at all, as a matter of fact it looked quite dull. I stopped used sunflower oil and switched back to unrefined sesame oil. And my skin is glowing once more. I have been acne free since oil pulling and I've been sleeping soundingly too. I have recommended oil pulling to my sister who's had a loose tooth and the oil pulling has since reinforced her loose molar.
---
Oil Pulling
Posted by Tumi (GC, Botswana) on 06/28/2007


Oil Pulling and ACV tonic: I just wanted to say thanks so much for your website. I started oil pulling a month ago after much trepidation. I suffered from chronic insomnia and just feeling lethargic most of the time. I had initially started the apple cider vinegar and had started sleeping really well from the get go. I have always had sensitive and really weak teeth and about 3 months ago had had a root filling and crown on a tooth on my left side and was due to fix the opposite one on my right side, so you can imagine my surprise after a couple of weeks when I noticed that I was actually chewing food on my right side the whole time I was eating lunch! No tingling feeling and just an overall healthy feel in my mouth. Although I have had a good skin, I get compliments everyday about the glow my skin has. SO what can I say.....I don't think I will ever stop my regimen as the rewards are getting greater by the day. I have even ventured in including Apple cider in a mask mixture I make. Basically mix:
half of ripe avocado,
tablespoon of honey,
heaped tablespoon of oat bran
tablespoon of ACV
Mix well, and take a dollop of the mix, rub over face, neck (avoid sensitive eye area) for about 10 min. This leaves my skin feeling tingly fresh as well as so soft and moisturized. N.B While face is still damp apply moisturizer (coconut oil, or a mixture of coconut oil and aqueous cream). This is essential as it forms a barrier and helps trap the moisture in your skin. I believe you should see favourable results after a week. I use the mask only at night through and about twice a week. Enjoy! I put any leftover mask mixture in a tight container and place in fridge, but for no more that a couple of days. It usually keeps. Funny enough I also started oil pulling at night before going to bed, and then brushing. This morning I woke up as I had just brushed my teeth!
---
Olive Oil
Posted by Erin (Tuttle, Ok, Usa) on 04/14/2010


I've been obsessed with skin care since I was around 16 (I'm 27 now). I think my obsession stemmed from the fact that my mother looks very old for her age due to years and years of smoking. So, I've used an eye cream day/night moisturizers for over 10 years now. I must say that my favorite moisturizer to use at night is Extra Virgin Olive Oil. A very popular Japanese beauty/skin care company sells a tiny bottle of organic extra virgin olive oil for upwards of $40. I buy a large 17 ounce bottle of the same stuff at the grocery store for $6. It lasts forever. All I do is warm a dime sized amount in my hands and pat it on my face after cleansing before bed, concentrating on my forehead and around my eyes. I tend to get lots of compliments on my skin and although I drink tons of water and don't drink or smoke, I like to think that EVOO is really what's helping my skin.
Replied by Tee
(Chicago, Il)
04/15/2010

---
Olive Oil Facial Massage, Castor Oil Mosturizer
Posted by Suem (Worden, Il) on 03/24/2012


I just wanted to share with all of you what I have been doing for my skin. I find that almost everything I use to cleanse my skin, does not help with blackheads or outbreaks. I've been fighting them my whole life. I watch what I eat and exercise, but as I'm getting into my golden years, I have to address sagging skin, age spots and wrinkles. But, to my delight, I came across an article on oil cleansing. The article said to use virgin olive oil, as it is close to the sebum in our skin. I give myself a massage for 10 minutes and then apply a warm/hot washcloth a couple of times to remove oil. I then apply cold pressed castor oil (warmed in my hands) to my face and massage lightly, then leave on overnight. Earth Clinic has so much information on "Castor Oil Cures" and so many contributors recommended using the castor oil as a moisturizer. I am so surprised by the results. My age spots are fading, no visible blackheads, my skin is healing and I have a brighter glow. I'm very happy with the results.
Replied by Joyce
(Lansdowne, Pa)
03/26/2012

---
Olive, Coconut, Avocado Oil
Posted by Sarah (Vero Beach, Fl) on 04/15/2009


Beautiful Skin: There were scientific studies done in the cosmetic industry to determine the best oil for penetration into the skin. The 3 that were able to actually penetrate the deepest were Olive oil, Coconut oil and Avocado oil. I personally think Avocado oil is the best, it has the closest composition to olive oil though. However, I love coconut milk for my face as well.. it is baby soft and absorbs very quickly. Shea butter for the body is wonderful as well!
---
Omega 3 Oils, Magnesium
Posted by Natalia Olivia (Fairfield, LA) on 02/06/2018


I was experiencing a similar problem of old looking hands from sunburn when I was young until I started taking higher doses of fish oil and borage oil, as well as magnesium. A magnesium deficiency can impede healing of the skin. This trio has worked wonders for me.
---
Omega Oils: 3, 6, and 9
Posted by Teekup (Metrowest, MA) on 07/02/2009


I started taking two 1200 mgs capsules of omega-3, omega-6, and omega-9 (fish, flax & borage oils) this week. I noticed in just a few days that my skin was glowing! I have mild rosacea (looks like I have a permanent sunburn across my cheeks and nose), sensitive, combination skin. I usually have dry patches and the occasional pimple as well. It's frustrating to find any products that my skin can tolerate and make it look good! I usually just use castile soap to wash. I had no idea how fast my skin would turn around for the better! It's smooth, glowing (not shiny) with no dry spots and no new acne. I highly recommend the omegas for beautiful skin!
Replied by Stacey
(Abbotsford, Bc, Canada)
09/08/2012

---