Tea Tree and Frankincense Essential Oil
Posted by Mama To Many (Tn) on 05/12/2018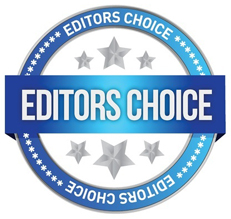 I am very happy to report victory over a very stubborn plantar wart.
Over the winter my son showed me a large plantar wart on the bottom of his foot. He hadn't mentioned it, not knowing what it was, but it hurt and he was on his feet a lot at work. He said it felt like he had a pebble in his boot.
Since we cured a small wart on my daughter's finger with just a few applications of 25% oregano oil I tried that first. Every night. For weeks, to no avail.
I checked EC for remedies and picked a mixture of crushed aspirin with castor oil paste. I love aspirin and castor oil and was sure this would work. I treated him every night for many weeks with this; I left it on as a poultice. And while it softened the wart and reduced pain during the day, it wasn't curing the wart.
I switched to the banana peel remedy since it is so very popular at Earth Clinic. I scraped the inside of a banana peel and placed it on the wart every night and covered it with a bandaid. I did this for weeks. It wasn't helping... or at least, it wasn't curing. He felt like what I was doing helping, but it wasn't getting rid of the wart!
Finally I tried tea tree and frankincense essential oil, one drop of each on the wart, each night. I did this for a few weeks every night. And suddenly we were seeing improvement. It didn't look 100% but he said it was better. That was weeks ago. Tonight I checked and his foot is totally healed.
That wart took months to heal. My son thought that everything helped some, but it was those two essential oils that did the trick! If I didn't have frankincense, I would have used just tea tree as it seems to work for many people.
~Mama to Many~
---
Tea Tree Oil
Posted by Ew (White Plains, Ny) on 03/14/2011


My 7 year old daughter had a plantars wart on the heel of her foot for over a year. The doctor said it had to be cut out. I was worried about the pain and healing of that, and also that she would have to miss her favorite activities (gymnastics, ice skating, etc. )
Instead I used tea tree oil. Every morning and night I put a band-aid on her wart that had 1 drop of oil on the gauze area. I did the same thing at night and we covered the band-aid with a sock so it didn't come off while she was sleeping.
I had read that if you do this for about 3 weeks the wart will just pop out. Well, I wanted to go for 4 weeks, but after about 3 weeks my daughter said she needed a day off.
That evening I looked at her wart and very gently used my fingernail to see if the wart would come out. It popped right out with absolutely no pain. It left a cone-like hole that looked like it would hurt, but she said she couldn't feel anything.
Over time, the hole closed up. The wart never returned, she didn't miss one day of any of her activities, and there was never any discomfort.
---
Vitamin D3
Posted by Hound (California) on 04/01/2017


I had 3 plantars warts I had tried to get rid of for 10 years. I froze them off, used salicylic acid, compound w, slept for months with apple cider vinegar on cotton balls taped on the areas of the foot. Then, I found out I my serum D levels were 29 ng/ml.
I started taking 10,000 IU of Vitamin D3 daily. Within a month, the plantars warts were gone.
Replied by Hound
California
01/18/2018

---