Borax
Posted by DL (NC) on 10/23/2022


Add Ted's borax remedy to the list as a permanent cure for a stubborn small plantar wart! I used the popular banana peel cure a number of times over the years and it works immediately at shrinking it. I almost went away each time I used a banana peel for a few days, but only to grow back a month or two later... It was not very big, just a tiny bump on the bottom center of my foot. Well I just realized that, along with borax totally curing my trigger finger and arthritis, my plantar wart is also gone! Not sure how long it took as I wasn't monitoring my foot.. guessing a month or two.
1/4 teaspoon of borax in 1 liter of water, sipped throughout the day. Read the borax page for more details if you don't know about this protocol.
---
Borax
Posted by Karen (Devon, England) on 07/30/2021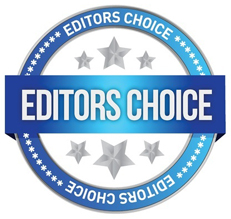 My 10 year old daughter has had verrucas on her feet for at least 2-3 years which just kept spreading.
I tried all the usual over the counter remedies but nothing helped. In fact, they were making her feet sore.
I then read about the benefits of borax here at Earth Clinic, so I decided to try it.
I made my daughter a foot bath with 1/4 cup of borax dissolved in some boiling water in a washing up bowl, then topped up with cold water until it was cool enough to put her feet in it. So the water was warm but not too hot. She soaked her feet for 30-40 minutes. I did this every evening for a week.
After a few days I could already see an improvement. Her feet were no longer sore. The verrucas had stopped spreading and the smaller ones were starting to reduce. After a week I just did a maintenance foot bath once or twice a week. After a month the verrucas have all gone and the holes left are healing.
My daughter is so grateful. Her feet are the best I've seen them in ages.
I have also had a couple of borax foot baths myself as I have had a fungal toenail for over 10 years. Sure enough it's on the mend now.
Thank you Earth Clinic!
Replied by Dragon2
(Ottawa, Ontario Canada)
06/22/2022

---
Borax
Posted by Thais B (EC's YouTube Channel) on 06/11/2017


OMG Please let me tell you guys my daughter had a planters wart that I tried everything to help her finally a day before she had doctor's appointment I read a man's post online stating a remedy his grandmother had to just submerge wart in dry borax for about hour and the next morning I literally peeled off the wart never to return again!!!!!
Replied by Susan
(Pasadena)
06/14/2021

---
Castor Oil
Posted by Virginia (Cushing, OK) on 01/29/2008


A foot doctor said to put cold-pressed castor oil on a large wart on my sons' toe then put a sock on his foot nightly til the wart goes away. Amazing but it did within a week.
---
Castor Oil + Oregano Oil
Posted by Mishi (Roseville, CA) on 05/31/2020


I have plantar fasciitis on the left foot, so when I got an uncomfortable bump on my right foot it made it that much harder to walk! I believe it's a plantar wart because of the black dot in the center. After consulting Earth Clinic, I mixed castor oil and oregano oil and put it on my foot covered in a band aid and after two days and an Epsom salts soak it's already gone!
---
Chlorophyll
Posted by Lisa (Blackie, Alberta ) on 01/19/2009


for the wart that is so resistant my nautropath told me if you see 1 outside there are thousands inside. when my daughter was having plantar warts and ones on her fingers he recommended liquid cholorphyll. 4x a day a table spoon . within 4 days it was totally freaky, her toe seemed to have 100's of warts just under the skin they came thru with no pain, some blistering of skin the big wart turned black fell off a few days later.
---
Cinnamon Oil
Posted by Anita (Corpus Christi, Tx) on 01/31/2018 3 posts


I had a blister on my toe that, after it popped, allowed the Plantar Wart virus to set up. I had never had a Plantar Wart before and I tried every natural way to rid myself of it for a year. I read that certain essential oils would kill the virus and tried several different oils in several different ways to no avail. What finally worked was cassia (cinnamon) oil.
I took most of the cotton off of a cotton swab and kept it, a pocket knife and the cassia oil next to my shower. After a bath or shower I would scrape as much of the plantar wart off of my skin as I could. Not cutting, just scraping! The wart virus seems to protect itself with the mound of dead skin it piles on top of itself (my theory). After scraping any dead skin I could off, I would then put just enough cassia oil on the cotton swab to cover the wart (because cassia oil can irritate your skin) and I would PUSH the swab and cassia oil down on the wart kind of hard for a minute. I did this every day for two weeks and the wart got smaller and smaller until it was gone. My toe is completely normal again.
Remember, the key to most of the remedies on Earth Clinic is to be consistent! If you are going to do it, give it time to work. Don't do something one day and then say it doesn't work! You have to give your body the stuff it needs and the time to heal! Godspeed!
---
Cinnamon Oil
Posted by Karen (Shingle Springs, California, USA) on 03/01/2013


Greetings, EC folks!
After going barefoot in the garden one summer, I developed a terrible case of mosaic warts on the soles of both my feet. Foolishly, I tried cutting them out with manicuring scissors, only to have them spread. I tried banana peel, wart pads, and anything else I could think of or find on Earth Clinic, to no avail. The warts were so painful I could barely walk! My soles were a mess, and it was spreading to my fingers! Out of desperation, I began applying Cinnamon Oil, no bandage, and clean socks. The healing was miraculous! It took a few weeks, but my soles totally healed. And now, if I spot a wart, I use cinnamon oil on it right away. I also wear shoes in the garden now.
Thank you, EC family! I have no health insurance, I rely on you all to help me stay healthy. Blessings!
---
Clove Oil, DMSO, Garlic, Colloidal Silver
Posted by Wart Go Away (Greenville, Sc) on 12/12/2016


My boyfriend had a nasty plantar wart on the bottom of his foot for MONTHS. I urged him gently to go to the derm to get it frozen off, because it freaky hurt him and his job requires standing all day. His mom, a RN and strong believer in natural homeopathic remedies gave him clove oil, DMSO, and garlic to use. He'd tape the garlic sliver on the way during the day for a few hours, let it be, then apply DMSO and clove oil a couple times during the afternoon and evening before bed. The wart turned black, then about a week and a half after consistent use, it fell out! It left a hole in his foot from where it fell out, so we used colloidal silver to help in skin repair. It's been a week and his foot is almost perfect!
So now I'm using DMSO with tea tree oil to get rid of two warts on the same finger. I'm on day two of two applications under a bandaid and they're already drying out. I've had luck with just tea tree oil in the past with ridding a wart on my knee, but it took a couple months. So I hope the dmso will make it go away faster!
---
Coconut Oil
Posted by Cheek (USA) on 05/14/2019


Just came from the Coconut Oil central Site and thought I'd relay an experience I had when I broke my foot. I only have a shower so I washed my foot with coconut oil until I was able to get in the shower without my cast and all of my plantar warts on that foot went away. OLD warts, like I'd had them for 40 years - since I was pregnant with my daughter. I thought the cast had cut off their air supply but now I understand it was the coconut oil that I didn't even use everyday. I only washed that foot every few days until I was able to get in the shower without my cast.
That was something like 3 years ago and no the warts are back so I'm going to be washing my feet everyday with coconut oil and do nothing else to see what happens.
---
Coconut Oil
Posted by Brownandgreen72 (Anywhere, Usa) on 04/12/2013


I also was using Coconut oil on my plantar wart, and it helped make it smaller. Before that I used the tea tree oil and duct tape method. This helped remove some of the skin above the wart. After the coconut oil the wart rose to the surface. I left the tape off and applied nothing topically because it hurt. Bad mistake. Airing it out caused the wart to get bigger. It also inflammed the surrounding area. Now I am trying the ACV on cotton with duct tape on top. I'll update later.
---
Coconut Oil
Posted by Ashley (Baltimore, MD) on 05/10/2007


Virgin coconut oil cured my plantar warts. I had some plantar warts on my foot for about a year, then I started rubbing coconut oil on my feet to help soften the skin and make walking more comfortable. After about 2 months of this, I was just starting to think of going to the doctor to have them removed (with much dread) when I noticed that the warts had shrunk. Then about 1-2 weeks later, the dead skin just peeled off like a callous, revealing soft healthy skin underneath. It wasn't an overnight cure, but the time was a small price to pay for not having them dug out! I know they were warts because they had the little black spots in them, they hurt or bled if scraped, and a couple of small ones had appeared elsewhere on my foot. I also use coconut oil in food preparation on a regular basis, as well as topically on all areas of the skin.
---
Colloidal Silver
Posted by MichiganMan777 (Michigan) on 05/11/2021


Colloidal Silver KILLS Plantar Wart..6 months later and it has NOT come back.
I had a plantar wart for 5+ years. Tried many over the counter and home remedy solutions. Wart still remained. Came to the point where I couldn't take a step without severe pain.. I went on like that for about a month and finally one day I said in my head "ok, I need guidance to rid myself of this pain..Like a gift from the creator, my request was granted and I was giving the direction to obtain Colloidal silver ..
Scrape off the extra skin that formed over the wart and then place 4 drops of the colloidal silver on a band aid that is placed on the wart.
Keep the band aid for 2 days and on the 2nd night replace it with another band aid with 4 more drops of colloidal silver..
Repeat this process until wart is dead and shriveled and then pull the dead wart out,
Put 4 more drops of CS on another band aid and cover up the hole.
Do this until the hole is healed.. This WORKED and has not come back.. I'm excited to share and give others relief ..Have a nice day...
---
Duct Tape
Posted by Srae (Indianapolis, IN) on 09/18/2021


In 2000, I developed a plantar wart on the heel of my foot. I attempted to use Compound W pads and Compound W freezing treatments to get rid of it and neither worked. I also attempted soaking my foot in apple cider vinegar, using banana peel, and garlic oil. I attempted many remedies over the years and nothing worked. In fact the wart spread until I probably had around 30 warts on my heel by 2015. I was reluctant to have them frozen or burned off at the doctor's office because I had heard so many instances of re-occurrence after the treatments.
I had attempted the duct tape treatment before but never stuck with it long-term. In 2015, I started taping my heel with duct tape. I would leave it on for 3-4 days until it started falling off and then I would scrub my heal with soap and water and reapply.
Once a week, I would soak my foot in hot water with apple cider vinegar for 20-30 minutes. After soaking I would sand my heal to take the dead skin off. I would then dry my heal and reapply the duct tape. After 6 months of doing this consistently, all the warts on my heel were gone. It has been six years since then and they have not returned. If I had a wart occur again I would use the duct tape method to suffocate and remove it.
---
Duct Tape
Posted by Liz (Boston, Massachusetts) on 07/31/2011


I can't believe it, but duct tape actually worked in getting rid of a plantars wart I've had on the ball of my foot since I was a teenager, which was decades ago! It's slow-going, but it works. Prior to this, I had tried every product and procedure imaginable. Nothing worked. At best, I would have temporary relief but the wart would *always* grow back within weeks.
Just put a good-sized piece of tape over the wart and push down the sides of the tape to make sure it sticks well. When you bathe/shower, dry it off well and put a new piece of tape on. After a couple of days, you'll notice that the wart gets puffy with dead skin. Carefully use a razor blade (I put tape on one of the edges of the blade to make it easier to handle and safer to use) to slice off some of the dead skin - not too much. Just hold the blade parallel to the raised skin and shave a little bit off, then put a fresh piece of tape on. Repeat that process every few days - shaving just a tad of the dead skin off and never let the wart be without duct tape on it.
It took a few months of patience and diligence, but that sucker is GONE now! ;-) It's been five months and (knocks wood) - no sign of it. It feels sooo good to *finally* be rid of the pain that came with every step I took for all those years. As someone who takes nothing for granted, I am so grateful for the relief. I appreciate it every single day.
If your patient and diligent, the duct tape method *will* work.
---