Vitamin C for Rat Lungworm Disease
Posted by Leila (Hilo, Hi) on 05/13/2011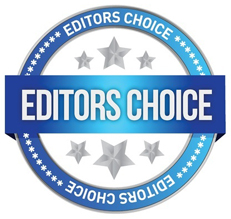 Vitamin C for Rat Lungworm Disease
There's not ailment category for this disease yet, but please create one.
Many suffer from this horrible parasite that eats your brain and spine in Hawaii and other tropical areas. 40-60 Grams of vitamin C every 3 days is slowly curing me. Some are cured after one treatment, others need it for a year. Holistic doctors usually offer it, sometimes even your doctor will do it if you ask.
Replied by Leila
(Hilo, Hi)
05/13/2011

Replied by Leila
(Hilo, Hi)
10/29/2011

Replied by Dan
(Seattle, Wa)
08/15/2015

Replied by
Timh
(Ky)
08/16/2015
2073 posts
Replied by Cindy
(New York, Ny)
02/07/2016

Replied by Begzie
(Manila)
10/16/2016

Replied by Dave
(Fountain Inn, Sc)
10/16/2016

---
Wormwood, Black Walnut, Cloves
Posted by Ilovelife (Tucson, Az) on 11/15/2013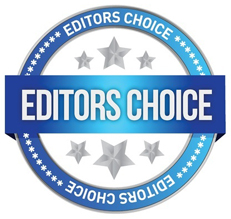 Regarding parasites, this combination is the one that I KNOW will work for killing all parasites. This is my journey, but if you have an ailment that isn't responding to anything then maybe try this first...
In 1995 I was 27 and living in NYC when one day I had an itchy circular patch on my upper arm.
I ignored it for months (as I didn't have health insurance) until that itchy patch spread...covering my upper left arm and my right leg up to my thigh. It looked like a massive sore. Finally I went to one of the best dermatologists in NYC... and he said, "you have Eczema with a secondary fungal infection. Take "..." for the fungal infection, but your ECZEMA IS INCURABLE. Take these topical steroids. You will have this for the rest of your life!
I took the fungal treatment, but after doing research on the side effects of topical steroids, I decided the side effects were not worth it, especially considering the steroids were really expensive and I would need many tubes of them as my eczema covered a large portion of my body.
I ended up quitting my job because of my discomfort-both legs were so swollen from edema it was hard to put on my shoes, the itching was so unbearable I could not ignore it, my sores weeped and oozed. I was embarassed to be out in public.
So I dedicated 100% of my time to finding a cure.
I read, researched, and tried every "natural" and "herbal" cure I could find...without an income I was exhausting my credit card. I was juicing daily and was on a 100% raw food diet. My credit card went from $0.00 to maxed out in 9 months. Nothing helped.
Then I ended up volunteering at a "natural health colonic clinic" on Sundays, so I could get free colonics. They helped a little, but after the first few the results stopped. Then, after about a month I 'found' a tape of Dr. Hulda Clark speaking about parasites, and wondered if this was my solution.
1 week later, going to a health seminar, I met someone who I spoke to about my issues and they thought I had parasites, and gave me a cloves, walnut hull and wormwood tincture.
I took it and WITHIN 1 WEEK MY SYMPTOMS WERE REDUCED BY ~75%! It was then I did further research and found that PARASITES ARE AN UNRECOGNIZED EPIDEMIC; (salads are the main culprit-Normally your stomach acid protects you (up to a point) from many parasites, but with age, your acid decreases and your barrier of protection diminishes...)
I read that "native" tribes knew of parasites and "de-wormed" themselves every 6 months, that our ancestors put cloves in ham not for the taste, but to drive out the parasites...
I went to a holistic Dr. and he confirmed that I had parasites, and prescribed the same formulation I was taking!
TRUST ME. IF YOU HAVE WEIRD ISSUES THAT YOUR DR'S CAN'T FIND A SOLUTION TO, GO TO YOUR HEALTH FOOD STORE AND FIND A HERBAL COMBINATION OF: WORMWOOD, CLOVES AND GREEN BLACK WALNUT HULLS...
Once you do that for 2 weeks and eliminate the possibility of parasites, then you can move on to filling nutritional deficiencies.
Replied by Angela
(OR)
08/16/2021

Sherri
(Seattle)
08/13/2023

---
Wormwood, Black Walnut, Cloves
Posted by Ramona (Euless, Tx) on 06/08/2010


I had high blood pressure and what I thought was bacterial vaginosis. Well it turned out I had a really bad parasite infestation. I started a parasite cleanse all the symptoms disappear. I never thought I had parasites but guess what? 90% of the population has parasites. According to Dr Hulda Clark most diseases are caused by parasites and pollutants. I'm pretty convinced is true. I had many symptoms that I got rid off by using a tincture of wormwood, black walnut, and cloves. Take 15-20 drops in water on an empty stomach 3 times a day for 2 weeks. Then rest one week. Repeat 4 times. After the second cleanse you will start passing liver flukes. These three herbs can rid you of over 100 types of parasites! Those 3 herbs have been traditionally used by American Natives as an herbal remedy against human parasitic animals, parasitic bacteria, parasitic viruses, fungi and Candida My mom had very bad allergies and was treated by an allergist with little success. After only one week on the parasite cleanse her allergies are gone. My sister was considering hormone replacement treatment. After the parasite cleanse she is back to normal. If you have a bad parasite infestation your body will lack vitamin B. Only a healthy intestinal track can manufacture B-complex. Several diseases may result from the lack of sufficient B-vitamins: Depression, Mental lethargy, Irritability, Poor memory, Dementia, Psychosis- paranoia, Insomnia, Anemia, Graying hair, premature births, increased risk of certain birth defects, Anorexia (appetite loss), high blood pressure and others. We should do a parasite cleanse twice a year.
Replied by Donna
(Drexel Hill, Pa)
06/09/2010

Replied by Loam12
(Memphis, Tennessee)
10/02/2011

Replied by Carie
(Hudson, Oh)
10/03/2011

Replied by Donna
(Hatfield , Pa)
10/24/2011

Replied by F J Sol
(Lake George, Mn)
02/29/2012

Replied by Anne
(New York)
03/20/2012

---
Wormword
Posted by Mariam (Brooklyn, New York) on 03/22/2015


Used wormwood tea for mite infestation. Did not cure, but alleviated symptoms so that I could walk outside for a few hours without feeling crazy! Found fresh garlic worked for the healing.
---
Wormword
Posted by Suzy (Eugene) on 03/17/2015

I have been taking powdered black walnut husk as a general parasite cleanse and was thinking about adding in wormwood and then fresh ground cloves. Has anyone used this combo and did you use whole herb wormwood or the tincture? No need to be graphic on what it killed off. Just details about dosage and general how-to 's and any contra-indicators.
You know that experience of not knowing you were not feeling well until suddenly you notice you feel great? I have that feeling from doing the black walnut husk. My thoughts are clearer and I am even more cheerful. ( I am pretty sharp and almost a perpetual Pollyanna anyway)
I have also been oil pulling and had a recent visit to the dentist, who remarked I must have using that fancy electric toothbrush they sold me 6 months ago as my teeth were a breeze to clean. ( I was not using the brush as often as directed-- I felt it was going to grind the enamel off my teeth).
Love Earthclinic and hope someone has some input on the Wormwood.
Replied by Mama To Many
(Tennessee)
03/20/2015

Replied by Bev Lloyd
(Bournemouth, UK)
03/21/2015

Replied by Sara
(The Beach, Canada)
03/21/2015

Replied by Mike
(Southern Cal)
03/21/2015

Replied by Phyllis
(Tuscumbia, Alabama)
03/21/2015

---