Black Walnut
Posted by DB (PNW usa) on 09/24/2021


One possibility for accessing black walnut extract....MAKE IT!
IF trees are in YOUR area: gather green hulled nuts from black walnut tree now, in the fall. Fill canning jar with washed/rinsed green hulls (wear gloves to peel!! Stains skin very dark!! ) Cover hulls with clear alcohol absolut or vodka till covered. Tighten lid. Turn and agitate liquid daily for several weeks to extract black walnut / various recommendations for the time found at various pages online or in herbal books. Take according to instructions you can find for various uses. good for all (person/pet) if used safely.
---
Black Walnut
Posted by Kasra (Tehran) on 05/16/2017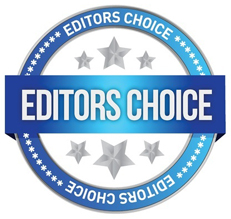 Hi,
We found a rescued dog, skinny, we could touch his ribs when we took him home and bathed him, as he ate and drank anything in the streets there were no doubt that he had worms, so by what I read here in earth clinic long time ago, I had made a walnut tincture out of walnut hulls and absolute alcohol ( 99.9 % ) which had been resting for about 1.5 year. Decided to give it a shot, why not, a natural remedy with no side effects, so if it doesn't help it won't harm if I try it on him for a few days so ; we added 1 teaspoon to his food for 3/4 days ( we're still giving it, we're at day 6 now ),
Consequently :
-before walnut tincture he peed with a normal consistency but after, he started having diarrhea for about 3/4 days in a row
-his stool became so loose and many tape worms started emerging out of his bowels, by day 1 all alive and moving, by day 4 I found some dead /some moving .
-before walnut tincture, he just took pee once a day but after, he had bowel movements for about 3/4 time a day .
- we found blood in his stool
After 4 days, unbelievably, he peed with a normal consistency, no blood, no tape worms! People are shocked when we tell them the story, we're in shock as well .
thanks earth clinic and everyone posting here.
---
Black Walnut
Posted by Emptycup (New York, New York) on 10/08/2008


I met with a health practitioner through a friend of mine. He was quite amazing, it seems he's healed just about everything. He checked my out and found parasites, I took Black Walnut capsule twice a day and the parasites are gone!
---