Fresh Beet and Apple Juice
Posted by Max (Crowley, Texas) on 12/17/2009


Pancreatitis:
juice 1/2 medium size beet (raw) 3 to 4 apples (raw), serve over crushed ice . My daughter liked to have died with e-coli 0157. When she was pulling out of the illness her body was so contaminated that she had severe pancreatitis. This simple drink cured her pancreatitis within 2 days.The crushed ice is optional.
---
General Feedback
---
General Feedback
Posted by Will_ashbless (West Chester, Pa, Usa) on 12/18/2012

Hi all. I've read all of the remedies suggested here and will gratefully try to implement them. My question is whether or not it would be safe (and still potent) to mix them into one drink 3 times daily. Here is what I'm planning on drinking in one glass:
1 tsp ACV
1/2 tsp baking soda
1/3 cup papaya juice
1/3 cup aloe vera juice
I will top off the glass with high PH water to reach the 8 oz mark.
Thanks for your time in advance.
Replied by
Timh
(Louisville, Ky, Usa)
12/19/2012
2072 posts
---
Increasing Oxygen and Cellular Nutrition
Posted by Duane (Toronto, Ontario Canada) on 10/20/2011

My 79 year old father was diagnosed with inoperable stage 4 pancreatic cancer 10 months ago. They did a stomach bypass so that food could pass the large tumour and allow him to eat, and removed his gall bladder as it was visibly affected as well. They did not touch the pancreas as it was too involved at that point. He has not undergone any chemo or radiation.
He could not eat solid food for over 6 weeks and subsequently lost weight rapidly early on. He was one of the lucky ones that makes it home after the surgery and over a month without eating surviving off of IV. I had spent 2 months from diagnosis until post surgery release researching what to do. The standard medical process said they had nothing to offer him and basically sent him home to die, so we had no other options anyways.
I believe with all my body that at the root of all cancer, cancer cures and modern diseases are four main things: quantity of cellular oxygen, quality of cellular nutrition, type and amount of toxicity and level of acidity.
These things can be easily tackled in multiple ways. His entire protocol is centred around extreme increases in oxygen and nutrition and extreme decreases in toxins and acidity.
The Cancer Centres and doctors have all said "He should have been dead months ago and does not even appear on their results grid" His weight and energy is stable, he is getting stronger, eating normally, pain free, exercises and walks daily, sleeps well, has great color and is living an entirely normal life. He is entirely symptom free now.
I believe we owe his outcome thus far to his extremely positive attitude, prayers and an extensive natural protocol to address the four areas above.
Replied by Rob
(Manhattan, New York)
10/21/2011

Replied by Pam
(Kansas City, Mo)
11/19/2011

Replied by Marie
(St Louis, Mo Usa)
02/15/2013

Replied by Mzak
(Los Angeles, Ca)
03/16/2016

Replied by Marjan
(South Carolina)
01/18/2017

Replied by Sheila
(Texas)
05/11/2017

---
Malic Acid, Homeopathy
Posted by Angela Taylor (Baltimore, Md, Us) on 06/24/2012


I suspect I induced an attack of pancreatitis from the new calcium supplements I recently started taking. I think the excess calcium led to a blockage; either a gallstone or a stone in my pancreatic duct. I got the idea to ingest Malic Acid powder (dissolved in water) from Andreas Moritz's books. His liver/gallbladder cleanse instructions say to drink Malic Acid to soften the stones. So, I dissolved 1/4 teaspoon Malic Acid powder in a small glass of water, and drank this a couple times. I then followed the Malic Acid with homeopathy: Belladonna 30C followed by Mercurius 30C. All better now - took less than a day to get relief!
---
Melatonin
Posted by Art (California) on 03/16/2019 1577 posts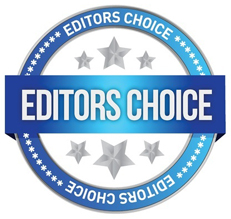 Pancreatitis and Some Possible Help
Pancreatitis can be a devastating disease, but there are some natural options that may help in controlling pancreatitis.
One of those natural options is melatonin which is one of my favorite supplements! Melatonin is typically thought of as a non- prescription sleep aid, but it is so much more than just a sleep aid! I would like to get into those other potential health benefits, but will stick to pancreatitis for this post to keep it simple and to the point.
Melatonin has a very good safety profile, but even so, some people do not tolerate melatonin well even though it is produced in multiple areas of the human body everyday. Fortunately the majority of people do tolerate melatonin.
In this first study from 2014, it is found that in pancreatitis patients there is a tendency toward reduced melatonin type 2 receptors suggesting that this lack of MTR2 receptors may play a role in pancreatitis especially the acute form :
https://www.ncbi.nlm.nih.gov/pubmed/25055509
In this next full study it is shown that melatonin, ghrelin, and leptin may help in controlling the inflammatory process associated with acute pancreatitis and all three are naturally produced in the body :
https://www.ncbi.nlm.nih.gov/pmc/articles/PMC4258559/
This next full study (2016) illustrates how a melatonin metabolite, N(1)-acetyl-N(1)-formyl-5-methoxykynuramine (AFMK), can attenuate acute pancreatitis in a rodent model, both in vitro and in vivo:
https://www.jpp.krakow.pl/journal/archive/06_16/pdf/411_06_16_article.pdf
In this next study it is shown that melatonin is protective in a rat model of acute pancreatitis that was induced with arginine and the melatonin was said to exhibit strong therapeutic effects in the course of acute pancreatitis in this rat model of AP. :
https://www.ncbi.nlm.nih.gov/pubmed/27830885
This next study is another study of acute pancreatitis in a rat model and it is shown that melatonin induces anti-inflammatory effects via endoplasmic reticulum stress in acute pancreatitis to play a protective role.
This next full and newer study (2017) goes into multiple details about how melatonin goes about its business when it comes to pancreatitis:
https://www.ncbi.nlm.nih.gov/pmc/articles/PMC5454927/
This next and newer 2018 study delves further into how and what melatonin may be doing in pancreatitis to help alleviate symptoms and calm the excess inflammation associated with this condition :
https://www.ncbi.nlm.nih.gov/pubmed/2948439
This next study (2018) attempts to further elucidate the method of action of melatonin in pancreatitis and implies that these findings suggest that melatonin protects AR42J cells and Sprague-Dawley rats against AP-associated injury, probably through downregulation of IRE1α-mediated JNK/NF-κB pathways.
https://www.ncbi.nlm.nih.gov/pubmed/29912856
This next study from December 2018 continues in the search for the mechanism of action in how melatonin is working in these rodent models to modify the course of the disease:
This last study is new this month and goes a step further to try and determine how melatonin attenuates pancreatitis induced liver damage! Well I did say that melatonin was one of my favorite supplements!
https://www.ncbi.nlm.nih.gov/pubmed/30694771
So what is lacking here are the actual human studies, but there are hundreds of human studies which have more than established melatonin as having a very good safety profile at multiple dosing ranges while being highly protective of the liver which is a very important factor when it comes to pancreatitis! Based on the above it is worth discussing the use of melatonin with your doctor as a potential means of helping to deal with pancreatitis effectively.
There are several natural supplements that have shown benefit in dealing with pancreatitis and pancreatic cancer such as Inositol and inositol hexakisphosphate. If you are willing to look, you will find other supplements and herbs which are likely to be quite beneficial in dealing with pancreatitis, but melatonin is a good starting point and may be as far as you have to go! Here is a typical study suggesting as much :
https://www.ncbi.nlm.nih.gov/pubmed/28965010
Obviously because of the serious and sometimes deadly nature of pancreatitis, your doctor's permission and supervision are an absolute must if you consider melatonin or anything else and the very good safety profile of melatonin will go a long way in that conversation with your doctor!
Art
Replied by Vivek
(UTTAR PRADESH)
04/07/2022

Art
(California)
04/07/2022
1577 posts
---
Probiotics
Posted by Art (California ) on 06/28/2018 1577 posts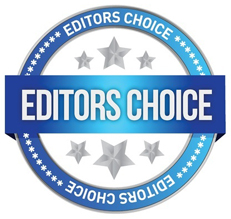 The following study discusses the use of synbiotics in pancreatitis and suggests that synbiotics (= prebiotic + probiotics). In this case, they used the common probiotics Lactobacillus casei, Lactobacillus rhamnosus, Lactobacillus acidophilus and Bifidobacterium bifidum in a large dose (12 grams/day). As a prebiotic, they used Fructooligosaccharides (FOS).
Art
Here is a link to the abstract: https://www.ncbi.nlm.nih.gov/pubmed/29132740
Here is the abstract:
Clin Nutr ESPEN. 2017 Apr;18:9-15. doi: 10.1016/j.clnesp.2017.01.005. Epub 2017 Feb 21.
Effects of using symbiotics in the clinical nutritional evolution of patients with chronic pancreatitis: Study prospective, randomized, controlled, double blind.
Dos Santos PQ1, Guedes JC2, de Jesus RP3, Santos RRD3, Fiaconne RL4.
Abstract
Patients with chronic pancreatitis (CP) present malabsorption and changes in nutritional status. In this prospective, randomized, controlled, double-blinded, intervention study, developed at the Clinic of Pancreas, we aimed to assess whether the use of symbiotics changes the nutritional status, the biochemical data and the intestinal rate of these patients. The intervention consisted of administering 12 g/day of symbiotics composed of Lactobacillus casei, Lactobacillus rhamnosus, Lactobacillus acidophilus, Bifidobacterium bifidum and fructooligosaccharides to the intervention group and 12 g/day of medium absorption complex carbohydrate to the control group. The project was approved by the Ethics Committee of College of Technology and Science - FTC under the number process 0528-2008; reg. 498 e was registered under ClinicalTrials.gov. We evaluated 60 patients and the intervention lasted for 3 months, with monthly monitoring. A statistically significant reduction was observed in the results by day in relation to the initial frequency (x = 2.3) and the use of symbiotics in the second (x = 1.47) and third (x = 1.37) months (p = 0.001). In the control group, there was no significant change in this frequency (p = 0.157). The results showed an increase in the levels of hemoglobin (p < 0.001), hematocrit (p = 0.001), red blood cells (p < 0.001), total lymphocyte count (p < 0.002), serum magnesium (p < 0.001), albumin (0.001) and total serum cholesterol reduction (p < 0.001) with the use of symbiotics. The changes were not observed in the nutritional status of both groups.
CONCLUSION:
The use of symbiotics improved the clinical and laboratory profiles of the evaluated patients with CP, favoring the best clinical outcome, and may be a therapeutic option because of the low cost and therapeutic effectiveness in this population.
Copyright © 2017 European Society for Clinical Nutrition and Metabolism. Published by Elsevier Ltd. All rights reserved.
---
String Bean Juice
Posted by Glenda (Matteson, Cook County, Illinois) on 06/09/2013


Pancreas: As stated in the Heinerman's Encylopedia of Healing juices, "There is nothing better, I mean nothing better, than stringbean juice for the liver, spleen, and pancreas." I have used it according to instructions and it's so true! One woman in the hospital was told that they could not bring her blood sugar down and nothing was working, my daughter-in-law took her some juiced stringbeans and bam! The doctors said, "I don't know what happen but you can go home in the morning". No, she didn't tell them about the juice *_*
Replied by Anne
(New York)
05/08/2014

Replied by Fate
(Missouri)
07/09/2016

---
Sun Gazing, Water
Posted by Sri (Singapore) on 01/12/2013


SOLUTION FOR PANCREATITIS-FINALLY!!!
Guys I want to share a panacea solution. Please try sungazing in the morning within first hour of sunrise. It helped me get rid of pain in my stomach due to pancreatitis. Also reduces hunger. In addition to sungazing. Sun gives us vitamin D and other nutrients and also controls the pineal gland which is linked to pancreas and digestive system. In addition, I also suggest drinking 1.5 L water in morning and also agnihotra (google it). These 3 things helped me to be normal life again. Now I am pain free.
https://www.youtube.com/watch?v=zlCJPxxKoaY
God bless you.
Replied by Sri
(Singapore)
04/30/2013

Replied by Sri
(Singapore)
05/15/2013

Replied by Sri
(Singapore)
05/29/2013

Replied by Sri
(Singapore)
06/16/2013

Replied by Sri
(Singapore,)
08/09/2013

Replied by Erin
(New York, US)
09/17/2014

Replied by Art
(California)
09/18/2014

---
Supplements
Posted by Cru (Ontario, Canada) on 11/26/2022

Hi,
Do MCT's (medium-chain triglycerides) help with an inflamed pancreas (created by gallstones)?
Do you know if Boron helps to heal the pancreas? I do know that boron does help inflammation.
Thanks for your help
Replied by
Art
(California)
11/27/2022
1577 posts
---