Melatonin
Posted by Art (California) on 03/16/2019 1573 posts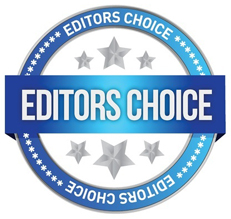 Pancreatitis and Some Possible Help
Pancreatitis can be a devastating disease, but there are some natural options that may help in controlling pancreatitis.
One of those natural options is melatonin which is one of my favorite supplements! Melatonin is typically thought of as a non- prescription sleep aid, but it is so much more than just a sleep aid! I would like to get into those other potential health benefits, but will stick to pancreatitis for this post to keep it simple and to the point.
Melatonin has a very good safety profile, but even so, some people do not tolerate melatonin well even though it is produced in multiple areas of the human body everyday. Fortunately the majority of people do tolerate melatonin.
In this first study from 2014, it is found that in pancreatitis patients there is a tendency toward reduced melatonin type 2 receptors suggesting that this lack of MTR2 receptors may play a role in pancreatitis especially the acute form :
https://www.ncbi.nlm.nih.gov/pubmed/25055509
In this next full study it is shown that melatonin, ghrelin, and leptin may help in controlling the inflammatory process associated with acute pancreatitis and all three are naturally produced in the body :
https://www.ncbi.nlm.nih.gov/pmc/articles/PMC4258559/
This next full study (2016) illustrates how a melatonin metabolite, N(1)-acetyl-N(1)-formyl-5-methoxykynuramine (AFMK), can attenuate acute pancreatitis in a rodent model, both in vitro and in vivo:
https://www.jpp.krakow.pl/journal/archive/06_16/pdf/411_06_16_article.pdf
In this next study it is shown that melatonin is protective in a rat model of acute pancreatitis that was induced with arginine and the melatonin was said to exhibit strong therapeutic effects in the course of acute pancreatitis in this rat model of AP. :
https://www.ncbi.nlm.nih.gov/pubmed/27830885
This next study is another study of acute pancreatitis in a rat model and it is shown that melatonin induces anti-inflammatory effects via endoplasmic reticulum stress in acute pancreatitis to play a protective role.
This next full and newer study (2017) goes into multiple details about how melatonin goes about its business when it comes to pancreatitis:
https://www.ncbi.nlm.nih.gov/pmc/articles/PMC5454927/
This next and newer 2018 study delves further into how and what melatonin may be doing in pancreatitis to help alleviate symptoms and calm the excess inflammation associated with this condition :
https://www.ncbi.nlm.nih.gov/pubmed/2948439
This next study (2018) attempts to further elucidate the method of action of melatonin in pancreatitis and implies that these findings suggest that melatonin protects AR42J cells and Sprague-Dawley rats against AP-associated injury, probably through downregulation of IRE1α-mediated JNK/NF-κB pathways.
https://www.ncbi.nlm.nih.gov/pubmed/29912856
This next study from December 2018 continues in the search for the mechanism of action in how melatonin is working in these rodent models to modify the course of the disease:
This last study is new this month and goes a step further to try and determine how melatonin attenuates pancreatitis induced liver damage! Well I did say that melatonin was one of my favorite supplements!
https://www.ncbi.nlm.nih.gov/pubmed/30694771
So what is lacking here are the actual human studies, but there are hundreds of human studies which have more than established melatonin as having a very good safety profile at multiple dosing ranges while being highly protective of the liver which is a very important factor when it comes to pancreatitis! Based on the above it is worth discussing the use of melatonin with your doctor as a potential means of helping to deal with pancreatitis effectively.
There are several natural supplements that have shown benefit in dealing with pancreatitis and pancreatic cancer such as Inositol and inositol hexakisphosphate. If you are willing to look, you will find other supplements and herbs which are likely to be quite beneficial in dealing with pancreatitis, but melatonin is a good starting point and may be as far as you have to go! Here is a typical study suggesting as much :
https://www.ncbi.nlm.nih.gov/pubmed/28965010
Obviously because of the serious and sometimes deadly nature of pancreatitis, your doctor's permission and supervision are an absolute must if you consider melatonin or anything else and the very good safety profile of melatonin will go a long way in that conversation with your doctor!
Art
---
Probiotics
Posted by Art (California ) on 06/28/2018 1573 posts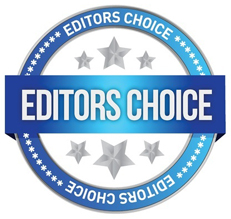 The following study discusses the use of synbiotics in pancreatitis and suggests that synbiotics (= prebiotic + probiotics). In this case, they used the common probiotics Lactobacillus casei, Lactobacillus rhamnosus, Lactobacillus acidophilus and Bifidobacterium bifidum in a large dose (12 grams/day). As a prebiotic, they used Fructooligosaccharides (FOS).
Art
Here is a link to the abstract: https://www.ncbi.nlm.nih.gov/pubmed/29132740
Here is the abstract:
Clin Nutr ESPEN. 2017 Apr;18:9-15. doi: 10.1016/j.clnesp.2017.01.005. Epub 2017 Feb 21.
Effects of using symbiotics in the clinical nutritional evolution of patients with chronic pancreatitis: Study prospective, randomized, controlled, double blind.
Dos Santos PQ1, Guedes JC2, de Jesus RP3, Santos RRD3, Fiaconne RL4.
Abstract
Patients with chronic pancreatitis (CP) present malabsorption and changes in nutritional status. In this prospective, randomized, controlled, double-blinded, intervention study, developed at the Clinic of Pancreas, we aimed to assess whether the use of symbiotics changes the nutritional status, the biochemical data and the intestinal rate of these patients. The intervention consisted of administering 12 g/day of symbiotics composed of Lactobacillus casei, Lactobacillus rhamnosus, Lactobacillus acidophilus, Bifidobacterium bifidum and fructooligosaccharides to the intervention group and 12 g/day of medium absorption complex carbohydrate to the control group. The project was approved by the Ethics Committee of College of Technology and Science - FTC under the number process 0528-2008; reg. 498 e was registered under ClinicalTrials.gov. We evaluated 60 patients and the intervention lasted for 3 months, with monthly monitoring. A statistically significant reduction was observed in the results by day in relation to the initial frequency (x = 2.3) and the use of symbiotics in the second (x = 1.47) and third (x = 1.37) months (p = 0.001). In the control group, there was no significant change in this frequency (p = 0.157). The results showed an increase in the levels of hemoglobin (p < 0.001), hematocrit (p = 0.001), red blood cells (p < 0.001), total lymphocyte count (p < 0.002), serum magnesium (p < 0.001), albumin (0.001) and total serum cholesterol reduction (p < 0.001) with the use of symbiotics. The changes were not observed in the nutritional status of both groups.
CONCLUSION:
The use of symbiotics improved the clinical and laboratory profiles of the evaluated patients with CP, favoring the best clinical outcome, and may be a therapeutic option because of the low cost and therapeutic effectiveness in this population.
Copyright © 2017 European Society for Clinical Nutrition and Metabolism. Published by Elsevier Ltd. All rights reserved.
---
Aloe Vera and Papaya Juices
Posted by Lisa Smith (Marshall, TX) on 02/16/2009 6 posts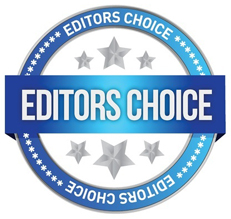 21 year old sister. diagnosed with and treated in Hospital and home health care, use of PICC line [Peripherally Inserted Central Catheter] nutritionally for acute to severe Pancreatitis.... When conventional meds did not work and placed on a 500gm no fat diet and basically left for death....I prayed for a miracle ....the response was aloe vera juice and papaya real juice....
She was still in the hospital when my mom purchased both and began give her 1/3 cup of each 3 times daily ...she has 1/3 of her pancreas left....Immediately the first day in doctor came in the room and reported her amylase levels and all test levels were normal...He has since begain addding this to his patient regime for pancreatitis treatment...my grandmother's uncle age 70+ also used this treatment in the hospital following an acute pancreatitis attack.. he recovered within hours....
Give it a try...My sister was dying...Years of substance abuse and fatty diet was killing her pancreas...she is alive and well at 30..
---