Rheumatoid Arthritis and UTI Connection
Posted by Ray (Calgary, Ab) on 01/30/2013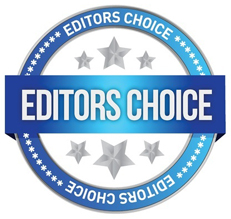 Antibiotics and Lignans
Don't forget about Lignans and other natural antibiotics. The best source of lignans is flaxseed oil, sesame seed, green leafy veggies like cabbage, broccoli, kale, spinach, apricots and strawberry. But it should do to take sesame oil. The lignans have anti-biotic effects. And of course don't forget cranberry juice that works against germs in urinary tract infection. Why take lignans???
Well, anyone with RA should read (or get their physician to read) an article that appeared in the journal Clinical & Developmental Immunology in March 2006. The title says it all:
"Rheumatoid arthritis is an autoimmune disease triggered by Proteus urinary tract infection"
The article summarizes all the evidence. It explains a lot: why more women than men get RA and more women than men get urinary tract infections. Why urinary infections happen more often in those with RA. And much more. The evidence is overwhelming. But unfortunately not well known to physicians. I recently spoke to 2 physicians who vehemently denied that my wife's RA, that started after a UT infection, had anything to do with the infection.
But if you don't believe this then there is an easy solution: get yourself tested for antibodies to Proteus. You might surprise yourself.
Of course once natural antibiotics get rid of the Proteus the battle is not over. Why???
Because, unfortunately, certain molecules in joint collagen of certain genetically predisposed people, unfortunately, LOOK LIKE molecules in the Proteus bacteria. Thus the body thinks it is still fighting the bacteria when it is only fighting our joint tissue. (Our side is killing our own civilians because they look like the enemy.)
So you still have to use the other measures in earthclinic to calm the body down, and let it know that the war is over. (Don't forget massage to calm the autonomic nervous system).
---