Gluten-Free Diet
Posted by Happy & Painfree (Canada) on 01/19/2016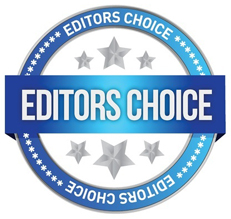 I had rheumatoid arthritis quite badly. Tremendous amount of pain, however my joints were not yet deformed. I was told by someone to stop eating all forms of wheat due to the amount of gluten contained in it. There are other grains as well, not sure what they are. Well, it was one of the most frustrating and also rewarding things I have had to do. I was told to stop totally, for at least three weeks. At the end of about two weeks, I realized I was no longer in pain!!!
I had suffered severe heartburn for 20+ years. A doctor told me to use antacids for the heartburn. I believe this is actually what caused the arthritis as it forced my body to digest and used something it did not recognized as food (GMO). When I stopped using the antacids. Now, I will get heartburn from eating anything with gluten in it, then throw-up, usually within a short time. When I do accidentally ingest gluten, (a small amount) the first place I notice it, is my big toe joint on my right foot. It gets swollen and red, but the damage is not permanent. There are some very good gluten free products out there now, for which I am very thankful!
You can also find a list of common allergens, sometimes it can be milk, mushrooms, etc. I think the elimination process works for most of this type of thing! Happy and painfree!
---
Rheumatoid Arthritis and UTI Connection
Posted by Ray (Calgary, Ab) on 01/30/2013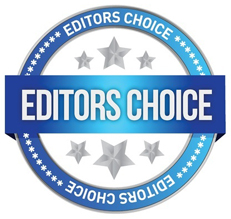 Antibiotics and Lignans
Don't forget about Lignans and other natural antibiotics. The best source of lignans is flaxseed oil, sesame seed, green leafy veggies like cabbage, broccoli, kale, spinach, apricots and strawberry. But it should do to take sesame oil. The lignans have anti-biotic effects. And of course don't forget cranberry juice that works against germs in urinary tract infection. Why take lignans???
Well, anyone with RA should read (or get their physician to read) an article that appeared in the journal Clinical & Developmental Immunology in March 2006. The title says it all:
"Rheumatoid arthritis is an autoimmune disease triggered by Proteus urinary tract infection"
The article summarizes all the evidence. It explains a lot: why more women than men get RA and more women than men get urinary tract infections. Why urinary infections happen more often in those with RA. And much more. The evidence is overwhelming. But unfortunately not well known to physicians. I recently spoke to 2 physicians who vehemently denied that my wife's RA, that started after a UT infection, had anything to do with the infection.
But if you don't believe this then there is an easy solution: get yourself tested for antibodies to Proteus. You might surprise yourself.
Of course once natural antibiotics get rid of the Proteus the battle is not over. Why???
Because, unfortunately, certain molecules in joint collagen of certain genetically predisposed people, unfortunately, LOOK LIKE molecules in the Proteus bacteria. Thus the body thinks it is still fighting the bacteria when it is only fighting our joint tissue. (Our side is killing our own civilians because they look like the enemy.)
So you still have to use the other measures in earthclinic to calm the body down, and let it know that the war is over. (Don't forget massage to calm the autonomic nervous system).
---