Sea Salt
Posted by Josh K (Amboy, Il USA) on 10/31/2010


No one can praise the power of good old warm salt water... It helps my toothaches almost instantly and was recommended to me by a respected Dentist. Worked for me again this morning :)"
---
Silver Nanoparticles
Posted by Art (California ) on 05/19/2017 1851 posts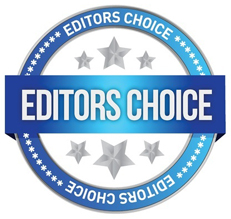 Last November, I got a toothache while on vacation for a week. It came on fairly gradually starting out as just annoying and by the time I got home from vacation it was pretty painful and made it almost impossible to chew. I started placing a small rectangular cotton facial wipe that I had rolled up and saturated with 320 parts per million (ppm) silver nanoparticles in between my swollen gum and my cheek and I would leave it in place for about an hour twice a day. At the end of three days all pain and swelling were gone and no sign that I had had a toothache at all.
This week I got another toothache and since I was home, I started with the rolled up cotton pad and 320 ppm silver nanoparticles except this time I just put it in place before bed and slept with it tucked between my swollen gum and my cheek. I did this two nights in a row and now that toothache is just a fading memory!
Some years back I had gotten a similar toothache and went to the dentist who immediately said I needed a root canal and charged me accordingly......ouch! From now on I will try the silver nanoparticles for way less than a dollar in material before I head to the dentist. My toothache was literally healed while I slept.....how easy is that?
A word of caution here though......sleeping with a rolled up wad of cotton in your mouth may not be the safest thing to do because you could potentialy swallow it or choke on it while sleeping, so applying it during your waking hours is probably the safer approach, but now I know that silver nanoparticles have worked either way for me.
Art
Replied by Ana
(Texas)
11/02/2018

Replied by
Art
(California)
11/04/2018
1851 posts
Replied by MTCO
(Brisbane, Australia)
05/20/2023

Art
(California)
05/22/2023
1851 posts
---
Tea Tree Oil
Posted by Katie (Wrexham, Wales) on 01/14/2009


The other comments here look excellent.
I also just wanted to add that a few drops of tea tree oil and/or witchhazel, as helpful too- straight onto the gum with a finger or toothbrush (diluted in some oil or straight on seems fine for me too). It has helped me a lot- the pain had been unbearable, it took a couple of days both times I tried it. I'm not sure if its totally healed now this time, so I will continue this for a bit longer, and may try clove oil and/or garlic, cayenne, or oil pulling remedies too to compare their efficiency.
---
Tissue Paper Trick
Posted by Flowing Hands (Pensacola) on 10/08/2021


Ok I have the ultimate tooth ache cure. First you put ice cold water in mouth around ache. This will bring a pain 10 down to pain 0 instantly. The put hydrogen peroxide in ache and use a tooth pick to get it in there good. Push toothpick around flesh crevices to get anything out of there. Rinse mouth. Then cold water again cuz pain will be back soon. Then get hot distilled water with sea salt dissolved and put in right on the ache and hold it there for like 30sec-1min. Then get a big piece of raw garlic and chop it up quickly with front teeth then put in on the ache and hold it there for aslong as you want. You want to really feel that burn from the garlic. If you dont feel it burning good then try again. Spit it out but dont rinse mouth. The pain will be at a 0 for a long time.
One other trick you could do depending on the ache is to take tissue paper and stuff it tight in there with a toothpick. Sometimes just the tissue paper can literally take pain 10 down to pain 0 instantly like magic. Also its good to keep cavity stuffed at all times with tissue paper. So you don't get food debris or if you smoke you don't want that getting in there. Even acidic saliva getting in there is bad imo if your unhealthy and have bad natural saliva.
One last trick is if the pain comes back when you lie down then put honey on it. It helped me one time when all else failed. But mind you I didn't do procedure above.
Update: So I tried procedure again and the hot salt water was too salty and hurt bad. Going to cold water though will erase pain instantly. I kept doing procedure on repeat and I didn't think it was working but I put tissue paper in there then put some distilled water in my mouth to soak it and then added honey on top. The pain went away after that. I think if you keep blasting it with peroxide and garlic eventually it will stop. Idk really know why the pain goes away. I also grounded, deep breathing, and got sunlight. I also exercised a bit to boost my immune system. That's everything I did good luck guys.
---
Tissue Paper Trick
Posted by Flowing Hands (pensacola) on 09/21/2021


I've tried all the remedies many times. I used to swear by garlic. I would just burn the toothache as much as I can with garlic and that helped the most of all these remedies. One day the garlic stopped working and I was screwed with no way to turn. I had the idea to stuff the hole with tissue paper to prevent more food debris ect from getting to it. When I did that the pain that was a 10 went to a 0 INSTANTLY!!!!! I have 2 other tooth infections and I used to tissue paper works on them too. So you have to find the spot where it hurts or is bleeding. Most likely it's bleeding and that's why it became an infection cuz bacteria got to the blood. So when u got blood in your mouth it's very hard to stop it cuz your mouth is so wet. So by applying tissue paper and stuffing it hard against the wounded area does 2 things. First, the pressure stops the bleeding. sScond, the dryness of the tissue paper sucks up everything it contacts. Just replace it every 1-2 days. I like to clear out the area with baking soda before applying the tissue. Trust me this is the ultimate cure a million times better than any remedy.
Replied by Charity
(faithville, Us)
09/28/2021

HisJewel
(New York)
10/14/2021

---
Turmeric
Posted by Bakul (London) on 11/21/2022


I have used turmeric powder to rub on to the gums 2-3 times a day for gum infection and pain. Fast reduction in gum inflammation and pain
---
Turmeric
Posted by Nuka (Glenside, Pa, Usa) on 11/17/2011


I have been suffering from toothache and gum problems for a very long time. I used this site to take suggestions of using turmeric and honey. My gum problems are almost gone in a week or so. Thanks.
---
Vanilla
Posted by Sunny Delight (Ga) on 05/19/2015


Son was suffering from a toothache. I remembered a friend had told me a couple years ago that vanilla worked great for her. Right away I applied vanilla to a piece of cotton ball and placed on cavity. Pain eased immediately.
---
Vitamin C
Posted by Robert (Orlando, FL) on 12/24/2006


Whenever I get a toothache I think back to see if I took large amounts of vitamins, especially C, and then suddenly stopped. Toothaches can be the result of sudden withdrawal from vitamin C. If so, it's best to return to using it and gradually withdraw from its use rather than do it all at once. Sudden withdrawal from C can cause joint pains as well. Such pains are normally temporary, but they can be quite disconcerting if one doesn't know their source.
---
Vitamin C
Posted by Lawrence S (North Charleston,SC)


if you have a tooth ache and don't want to go to the dentist, here is a cure: take 1000 mg of vitamin C plus one capsule of Echinacea Root. Make sure it has 450 mg of Echinacea and take it twice a day for about 2 weeks. The pain will go away and then you don't have to take anything. One more thing -- don't take them all at once, take them like 9 am and 9 pm or some like that. if you can't take the pain take some pain pills with it. I have a bad tooth and no pain and i don't take any thing for it.
Replied by Sonia
(Jakarta, Indonesia)
07/21/2021

---