Hydrogen Peroxide
Posted by Robert Henry (Ten Mile, TN) on 06/20/2014

HI U WILD AND STRANGE PEOPLE, , , , , , , , ,
Been researching as usual and the topic is grey hair. At 78 I have little, whereas my wife was totally silver at 30. Hey, don't start that stress stuff. Anyways, the current theory is that the hydrogen peroxide you produce in your body does this trick because you lose a particular enzyme named catalase.
Now here is the fun part. Our Bill Munro at 89 had a head of hair like a teenager and no one in this world has inhaled as much hydrogen peroxide as he did. You can look his picture on the internet. Amazing. I bought his oxidation theory and also inhale hydrogen peroxide several times a day. One thing it has done is shut down the mushroom factory in my nose. I do 1 and 1/2% via my nose.
As Dr. Jacobs said about DMSO and double blind tests... Million dollar race horses don't know this FDA stuff, so if it works, they run. If is doesn't then they don't. I'm wearing that ditty out, but it's true.
Would like some of you wormy folks to address my postulate that inhaling hydrogen peroxide just may have the reverse effect on getting grey hair.
This should stir the pot pretty good.
==OLE ROBERT HENRY========
---
Hydrogen Peroxide
Posted by Riki (DaLian, China) on 05/13/2007


I have used H2O2 as a mouth wash and cleaning open wounds for nearly 40 years and it always work. I read about all the other remedies on this site! One idea I haven't seen is: I use shampoo out of a bottle until I can pour 100ml H2O2 into it. I have to shake the bottle when I want to use it. I have stayed blond and have no grey hairs and it keeps my scalp healthy.
Replied by John
(Kitchener, Ontario Canada)
04/05/2008

Replied by Riki
(DaLian, China)
05/19/2007

Replied by Riki
(DaLian, China)
05/14/2007

Replied by Kim
(Toronto, Canada)
04/16/2009

Warning

Replied by KR
(Rancho Cucamonga, CA)
04/17/2009

---
Hydrogen Peroxide
Posted by Martin (Alameda, CA) on 08/27/2006


I used Bill Munro's inhalation remedy a while back. First thing I noticed was my hair was turning back to brown, from being silver/brown. Also noticed after taking it for the first couple times, when I breathed in, it felt like for the first time I was using ALL of my lungs. This is a VERY WEIRD FEELING ! It's as if your whole life you're only using half your lungs. One thing I want to add. Walgreens may not use stabilizers in their 3% Hydrogen Peroxide. If you look on their label, its not listed on there. All the other brands list stabilizers. I'm hoping that means they don't add stabilizers. Maybe other people can comment on this. Anyway, I stopped using the remedy, but only because I got lazy. But now looking at the sliver creeping back into my hair, my ego and vanity will take over and put me back on the regime. Sigh.........Oh well at least I'll beat all my competition on the tennis courts. Via condias Amigos. ----------- Ps. Another amazing cure for everything from Fibromyalgia to cancer is Glyconutrients. Look it up on the net.
---
Iodoral Iodine
Posted by Helena (La Quinta California) on 10/17/2013


I've been taking Iodoral capsules about 2 months and my hairdresser cannot believe my totally white hair now has about 15% restored colour. Not my natural colour however, its dark brown. I used to be a redhead! However red hair does tend to fade with age. I wish I'd known I had sever iodine deficiency years ago, as I was 50% grey by age 35 and 100% by age 45ish. Red hair goes white not grey for some reason. Answer is yes. My hairdresser thinks its a miracle and said I have magic hair! She never saw this happen before. I am taking a fairly high dosage original reason was for heavy metals, fluoride, have amalgam fillings still.
---
Lugol's Iodine
Posted by Bob (Gladstone, OR) on 10/04/2006


I use Iodine - Lugol's Solution: My grey hair and my dog's grey hair both are going back to our natural color. We've been taking in for 6 weeks now. I am 200 pounds and am taking 8-10 drops of Lugol's daily. My dog, at about 100 pounds, gets 4-5 drops daily
Replied by Kwesol
(Chicago, IL)
01/27/2009

Warning

Replied by Kate
(Charlotte, North Carolina)
02/12/2012

Replied by Francisca
(Zug, Switzerland)
02/13/2012

Replied by Bill
(San Fernando, The Philippines)
02/13/2012

Replied by Bess
(Calgary, Alberta, Canada)
02/14/2012

Replied by Francisca
(Zug, Switzerland)
02/14/2012

Replied by Debbie
(Melbourne, Australia)
02/14/2012

Replied by Bill
(San Fernando, Philippines)
02/14/2012

Replied by Bill
(San Fernando, Philippines)
02/15/2012

Replied by Francisca
(Zug, Switzerland)
02/15/2012

Replied by Francisca
(Zug, Switzerland)
02/15/2012

Replied by Susan
(New York)
02/15/2012

Replied by Bill
(San Fernando, Philippines)
02/16/2012

Replied by Jac
(East Coast, Usa)
02/16/2012

Replied by Bill
(San Fernando, Philippines)
02/17/2012

Replied by Jac
(East Coast, Usa)
02/19/2012

Replied by Jac
(East Coast)
10/03/2012

Replied by Bill
(San Fernando, Philippines)
10/05/2012

---
Minerals
Posted by John (Pa) on 01/12/2018


I believe all disease symptoms and degenerative aging systems start with a mineral deficiency, so minerals are always first to be added to any cure. I've seen people lose their gray hair in a year and go back to original hair color in most cases.
---
Molasses, Wheat Germ, Vitamin C
Posted by Donald (Washington, DC) on 04/22/2008


Guys I have tried the 2 tbsp per day (molasses, wheat germ, brewer yeast) and it does NOT work. If our DNA states that we will turn gray by let's say 35 then it is impossible to alter the genetic code. Think about it before you try buying and consuming these supplements.
Replied by Deborah
(Saint Augustine, Fl)
03/01/2009

Replied by Sarah
(Baltimore, Md)
08/07/2010

Replied by Vince
(Toronto, Ontario)
06/03/2012

---
Molasses, Wheat Germ, Vitamin C
Posted by IQ (Worchester, MA) on 02/12/2008


Yes for Blackstrap Molasses/Brewer's Yeast/Wheat Germ.
REMEDY: Tried the blackstrap molasses plus Wheat Germ, Brewer's Yeast and Vitamin C multi-vitamin Ailment: Grey Hair 2 Tablespoons Blackstrap Molasses plus 2 Tablespoons Brewer's Yeast, plus 2 Table Spoons Wheat Germ, about 1000% of drv of Vitamin C (Ascorbic Acid Powder) plus a multi-vitamin.
Replied by Andrea
(Montreal, Canada)
04/04/2008

Replied by Hasnaa
(Denver, Co)
11/24/2009

Replied by Terri
(33905)
02/01/2016

---
Mustard Oil
Posted by Janet (Leicester, UK) on 11/17/2007


I was astonished to find my 16 year old son had not 1 but over 23 grey hairs . On speaking to my Asian neighbour , she advised me to massage him daily before bed generously with mustard oil (available very cheaply from asian shops ).Then wash his hair in he morning . After two weeks not a single grey hair ! I tried the same on my self over 40 and over half of my head is grey .So far in one week there' is a marked decrease in the number of grey hairs.
Replied by Brian
(Surrey, British Columbia)
07/04/2008

Replied by Jane
(Redlands, California)
07/11/2008

Replied by Simona
(Irvine, CA)
11/01/2008

---
Nutritional Yeast
Posted by Jasmine (Texas) on 12/29/2021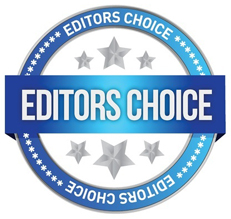 My hair was turning all white quickly due to stress, so bad that if I let my roots grow out too much from a distance it looked like I was balding because the rest of my hair is (dyed) my natural color of dark brown. About 10 weeks ago, I began sprinkling nutritional yeast - the popular one easily found in the grocery store - on all my food. I'm B-12 deficient, dealing with anemia, and this brand is loaded with all the Bs, including B-12. I've let my roots grow out since this summer out of laziness (they're about 5 inches of it) and I started to notice that the normally all-white hair was looking different. Using a magnifying mirror I saw that not only do I have dark brown new hairs popping up all over, but hair the pure white hair is now looking like a 50/50 mix with dark hair from the root so that must mean repigmentation. I've had friends notice the change as well and some of the change looks like I have dark streaks through the hair and it's kind of neat. The only thing I've done differently is put tons of nutritional yeast on my food. I'm on my 2nd bottle/container of it and it's now half gone. I had no idea my natural color could come back in any way.
Replied by Presouz
(Sunny)
01/15/2022

Replied by Alma
(Louisiana)
01/15/2022

WIN CURRIE
(SYDNEY NSW)
01/16/2022

william
(Kansas)
01/25/2022

Replied by Uncertain
(LA)
01/15/2022

Replied by Leticis
(Houston)
01/16/2022

---
Nutritional Yeast
Posted by Sue (TN) on 03/31/2021


My grandfather took Brewer's Yeast every morning. I do not know how much he took. And I don't remember how long he took it when I noticed dark (looked black) hairs growing amongst his pure white hair. I do not believe they had nutritional yeast back then. This was around 1964. I do not know which is better, to take Brewer's Yeast or Nutritional yeast? I have not read all the posts to see if anyone answered this question. Does anyone know?
---
Onions
Posted by Dot (Regina, Sk) on 09/24/2010


Among the multitude of remedies for Grey hair listed on this thread, I have not seen onions mentioned. Onions work for me. Now in my late sixties, with barely a Grey hair, I average one small, raw, yellow onion a day, either in salads or otherwise. With a life style subject to constant changes, there are times, where my nutrition is not always guaranteed. One month with very few or next to no onions, will show up on my hair similar to tree rings - my normal colour, a whitish section, then normal colour, or another whitish section, depending on nutritional circumstances. This is my experience only, and simply and strictly anecdotal. I don't know how onions prevent or even reverse greying hair, all I know, it works for me. Onions, a household staple, inexpensive to obtain, may be the answer for those where other recipes don't work. Simply mix in salads, mix with mayonnaise, or what have you. Warning: Onions being a blood thinner, check with your physician if you are taking any blood thinning medications already. Do not exceed onion intake to more than a medium size yellow onion per day. Women may start to menstruate, even if beyond menopause.
Replied by Sophia
(Alexandria, Va)
04/26/2012

---
Pickle Juice
Posted by Kathy (West Salem, IL) on 01/18/2007


My mother always was into the pickle jar. She loved vinegar. She really never got grey hair because of this .so folks, eat the pickles if you want to keep grey away. Myself I began using soy protein and one day after washing my hair my daughter commented "Why are you dying your hair." I had just washed it ..so this was a surprise to me to find that soy powder had done this. I also was using B complex so maybe that combination had some benefits too.
Replied by Diana
(Oklahoma)
09/07/2015

---
Potato
Posted by Mog (North America) on 09/08/2018

Whole potato or potato peel for restoring grey hair to black?
My black hair is turning grey. Many sources on the Web recommend boiling potatoes and pouring the juice over your hair to darken grey. None of these sources say what type of potato is best, so I assume any type will do. Some sources say boil the whole potato and pour the water from it over hair, others say to boil the potato peel and pour the water from it over hair. Which is it? I'm thinking perhaps it's best to boil the whole potato so as to get nutrients from both the potato and the skin.
---
Sour Apples
Posted by Mark (Silver Spring, MD USA) on 03/02/2009

Read this on Yahoo. Scientists have appeared to have uncovered the reason hair turns gray; it's a low level of the enzyme, catalase. Researched that and came upon a web site, albeit hawking a product, discussed studies about apples. Three different studies, one in Russia, one in China and one in Spain, showed that, in laboratory animals, giving them an extract of sour apples increased their lifespan and for human application, eating sour apples(Granny Smith, for example)reversed gray hair. How many apples per day it didn't say and as I stated, this was from a web site that had an apple supplement to sell. I've started eating 3-4 apples a day. Let's see.
---