Apple Cider Vinegar Wrap, Epsom Salt Soak  
Posted by Gloria (Ct) on 01/07/2017


ACV wrap for Heel spurs:
I start in the a.m. I place a 3 x 3 gauze pad soaked in Apple Cider Vinegar then wrap my heel in saran wrap and place a sock over my foot to hold it in place. I wear this all day.
I also drink 1 tab Apple Cider Vinegar mixed with 1 tab. raw honey in a glass of water 2 x a day.
Before bedtime, I remove the wrap and soak my foot in a tub with 1/4 cup epsom salt dissolved in warm to hot water for about 10 to 15 minutes pat dry and then rub with foot cream to soften the peeled looking skin (some skin falls off but don't pick at it)
Do this for 2 to 3 weeks. It will feel better. Gloria
---
Apple Cider Vinegar, Molasses, Baking Soda  
Posted by Robert (Barrie, Ontario) on 02/01/2017


When I had heal spur a few years ago, I searched online and found this recipe for apple cider vinegar, molasses and baking Soda. The writer claimed it was gone in three days. So I tried it and within three days the spur was gone. I have searching for this recipe again and found it here and thought I would share my expereince.
Replied by Kim S.
East Rochester, Ohio
05/18/2017

---
Posted by Eric (Florida) on 12/15/2016


Started drinking apple cider vinger, molasses, baking soda about 5 days ago every morning. I'm a active workout Guy and I was afraid of not being able to go jogging due to my heel spur. I was not able to barely walk right sometimes. This drink has made the whole problem gone. I'm so impressed.. I would recommend this in a heart beat..
---
Posted by Sue (Bellingham, Wa) on 10/29/2016


Apple Cider Vinegar, Molasses, Baking Soda - Heel Spur
Well, it's been less than 24 hrs and it seems to be working: a lot less pain, it's almost gone, went from about a scary 9 to a reassuring I'll be normal again 2 on a pain scale, and that's a big improvement. I feel grateful to Earth Clinic and Earth Clinic posters. Thanks everyone! Even tho I have no idea why ACV, molasses, and baking soda works to resolve this painful condition, I'll keep doing this till it is gone and I can walk pain free. I don't think you can get into much trouble making concoctions from what you've already got in the kitchen. Doctors are great when you need them, but it's really nice when you don't. :)
Replied by Sur
Texas
01/26/2017

---
Posted by Mary (Tx) on 06/24/2014


The ACV, molasses, and baking soda really helps heel spurs after ONLY one day! I can really tell the difference.
Replied by Sam
Miami, FL
06/25/2014

Replied by Lady Mars
Lithia, Fl
06/25/2014

Replied by Becky
Columbus, Oh
06/10/2015

Replied by Mama To Many
Tennessee
06/11/2015

Replied by Erica
North Carolina
09/26/2015

---
Posted by Tim (Gulf Shores, Alabama) on 01/17/2007


I have been suffering with heel pain for months now and have tried everything, heat, cold, wrapes, Advil, etc, etc.I want you to know that I believe in Dr. and medicine so my wife made this stuff with ACV and said try this for a week once a day so I did. You would not believe this the pain was gone in 3 days. Here is what she gave me. 2 tbsp of ACV 1 tbsp molasses and 1 tsp of baking soda mix well and drink. I can walk barefooted with no pain. I think she got the recipe from this site. Thank you.
Replied by Trudy
Drumbo, Ontario
11/30/2009

Replied by Debra Mitchell
Largo, Fl
09/07/2010

Replied by Ruthie
Winchester, Kentucky
05/16/2012

Replied by Kris Maxwell
Mooresville, Nc
05/16/2012

---
Borax  
Posted by Mama To Many

(Tennessee) on 07/27/2016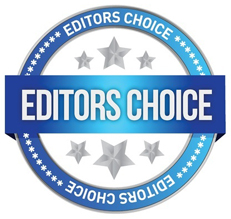 My husband has had trouble with his feet for a long time. He had plantar faciitis pain, which his mother also had. We found that the correct shoe made a big difference in his pain. He gets a well supporting shoe. Related to the platar faciitis is that he developed heel spurs. On the back of each heel he had a boney protrusion that resembled a half an avacado pit. I tried many different remedies from Earth Clinic and other things, and I can't even recall what they all were. But nothing was helping.
Somewhere along the line I started to give him borax 4-5 days a week for something else. While the dose for men is 1/4 teaspoon in a liter of water sipped through the day, this was too much for him. Instead, I put 1/16th of a teaspoon in his water for work (total of about 6 cups of water.) And he drank this through the day.
Over the course of many months, maybe a year, the heel spurs decreased in size, significantly and are barely noticable now. It took years to develop them, so it is not unreasonable to expect it to take a long time to heal. Though some people seem to experience relief more quickly with some remedies. Perhaps if his gut could have tolerated a higher dose, it would have worked more quickly.
But it worked for him. I could tell he moved gingerly when he first got up in the morning from the pain in his feet. He doesn't do that now.
Apparently borax can help to balance the calcium-magnesium balance in the body. I am guessing this is why it worked. For some, magensium supplementation works. But the easiest remedy for him was a bit of borax daily.
~Mama to Many~
---
Borax Foot Bath  
Posted by Lady Tee (Chicago, Illinois) on 05/30/2016

I had heel spurs on both feet. The treatment I used was an old remedy my grandparents gave me.
Soak feet in mixture of 1/4 cup of Borax, 1 capful of ammonia, and 1 gallon of cool or lukewarm water for 10 minutes. Rinse well with lukewarm water, using a washcloth to rub your feet. Let feet air dry (I used an electric fan to speed up the drying process).
Wrap green banana peels (not yellow) on the heels and tape it with duct tape. Put white cotton socks over them. Keep this on overnight.
In the morning, take the peel and tape off, rinse feet and air dry again. Put on ACV with a cotton ball and let it dry on your feet.
I did this for about 5 days...But I noticed a great improvement after the 1st treatment.
The extra skin, which I'm supposing was the heel spur, or excess skin, came off (around the 3rd day)!!
I have been heel spur free for 3 years and counting...And yes, my job requires me to stand 8-9 hours a day, 5 days a week...It worked for me :) I hope it can help anyone else!
---
Posted by Marcia (Washington, Dc) on 09/03/2012


I am on day 6 of borax soaks for a heel spur. I have cut down from 1/2 cup in the foot soaker to about 1/4 cup.
---
Posted by Jason (Los Angeles, Ca) on 04/12/2012


Thank you so much Ted, I did the borax foot bath for my heel spur and its so much better after just 24 hours...
---
Posted by Brook (Ny, Ny) on 09/25/2009

Ted: My husband has a large bone spur on top of his foot and runs to the side of his foot. He acquired this through a trauma to his foot, years ago. He has started soaking his foot in Borax and a bit of chlorox. How long will it take the bone spur to go away? Also, when he soaks, he notices his bone spurs hurts. Is this a good sign? Please let me know. Thank you.
Replied by Leelannee
Sussex, Nj
09/27/2009

Eliyah
South Carolina
05/03/2016

---
Posted by Connie (Diana, Tx) on 09/09/2009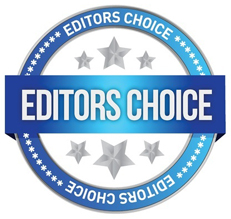 I tore my achillles about 3 weeks ago on a cool down part of dance video..The pain is awful when u first get up in the morning..I couldn't wear my sandals or go barefooted I had to wear my tennis shoe from then on..I started the search for remedies a week ago and saw Ted's borax bath remedy..
I made a Foot Bath of 1/2 tsp to 1 liter of COLD water and soaked my feet in it for 30 mins every night..
The very first night I could feel the pain lessen all the way up calf..You'll have to wear a good shoe.. But I was able to start stretching that part back out..I'm only a week into this but so far this has really helped..Many, many thanks Ted..
PS: I wish I had looked here a lot sooner.
---
Braces  
Posted by Bimal Kanal (Shanghai, China) on 07/29/2009


Heel Pain / Spur
I have suffered acute heel pain caused by a condition described as heel spur since 2004.The treatment which has given me 99% relief was very simple which unfortunatley was introduced only in 2009 by a sports medical specialist.
The person needs to wear a night brace on the foot for a period of time. I wore it for one month before i coild see any improvement. The nigh brace is available in large pharmacies. This costed me HKD150 only.
secondly, please meet a podiatric specialist in a hospital and get the insouls for yr shoes. These in souls are specialy made and cannot be purchased over the counter. These are expensive as i paid HKD 2500 for a pair.
Thirdly, there are two simple excercises that should be done. One is to sit on the floor and stretch yr legs. Take a towel and put it accross yr toes of the foot and pull the toes towards yrself.
the second excercise is to stand against the wall with one foot forward and strech the second leg which is at the back.
The logic here is that from the spine to the heel the flexibility should be improved.
A lot of rest is needed for acute case as the heel is swollen in some cases.
Replied by Mnj
Northern Illinois, Il/usa
07/12/2010

---
Calcium  
Posted by Sheryll (Dallas, Texas) on 05/30/2012


I have been taking 1000 mg of Calcium/day for several years as I have a family history of osteoporosis. I have recently developed moderate heel spurs on both feet, as well as bone spurs on my wrist and along the spine. The bone spurs are thought to be a result of psoriatic arthritis. Calcium has not prevented them.
Replied by Lita209
Sanford, Fl, Usa
05/30/2012

Replied by Debbie
Melbourne, Australia
05/30/2012

Replied by Debbie
Melbourne, Australia
05/30/2012

Replied by Sindee
Santa Cruz, Ca.
07/27/2016

Replied by Susan
California
07/28/2016

---
Posted by Sophia (Sanaa, Yemen) on 04/08/2012


Hi I would like to thank this site for helping me cure my heel pain. I stubbled upon this site while trying to find a cure for my pain. I read everything from people who were suffering like me with similar symptoms. I was almost hopeless and was thinking about surgery to relieve my pain. I read in this site that some people used ACV and some people used calcium. I was planning to go and get the ACV.
I decided to use the calcium pills that I had sitting in my medicine cabinet which I don't use regularly. I took the first night two tablet which were 600 mg each. I felt that the pain was better when I got out of bed and took my first few steps. I was so amazed and surprised at what two tablets had done. The next day I took two tablets at night and the pain was even less. Today is my third day and I cannot believe it. I am almost painfree. I will continue using calcium supplements so that my pain stays away. So, I thank God, who guided me to your site and I thank you for helping people like me. Thank you! Thank you! For this wonderful site.
---