Magnesium  
Posted by Ellie (Evansville, Wi) on 01/25/2011


I had bone spurs several years back.. I looked up this.. What caused it I found that magnesium and calcium are not in balance and it calcifies.. So I started to use magnesium oil.. I sprayed it all over my body and I soaked my feet in warm water and magnesium oil just to below the ankles.. Every day for 30 days. 10 drops in water every.. I swear by this.. I also make my own now.
---
Magnesium with Calcium, Vitamin D3  
Posted by Harry (Canada) on 06/19/2017


Magnesium with Calcium and vitamin D3 supplement works for me. I have been a type two diabetic for 20 years now. I recently developed heel pain in my left foot. I had a MRI done and it is a heel spur. I take two pills once a day and in two weeks I am noticing less pain and more comfort when walking. I do not drink milk and I am on insulin therapy with metformin. I am 52 and bike daily and play softball twice a week. I hope this helps someone. I also tried Magnesium Oil and it made it worse for me.
---
Massage  
Posted by Denise (Sydney) on 05/29/2016


Heel Spurs:
I have a friend from Africa and he said to
Get a rock 1/2 the size of your heel and put it on the gas cooker to make it really hot.
Put a sock on your foot and then put your heel on the rock and keep it on for as long as you can.
Do this three times in a row. Keep doing it for three weeks and it will be gone for ever.
I have tried it for the last week and it works. I have had a heel spur for two years and it was so painful.
Good luck, Denise
---
Posted by Peterp (Melbourne, Victoria) on 04/16/2013


I have had a heel spur for 9 months and went and had a remedial massage ( it was hard) on the calves and hamstrings. One hour treatment and the pain in the heel was gone.
The spur was chronic and I done hours of research, nowhere did I read about getting a massage till my massuer mentioned it. Makes sense as all the muscles are interconnected and the massage loosened the tight muscles.
---
Posted by Gerhard (Romeo, Michigan Usa) on 12/11/2010


I have had ongoing issues with heel spurs for 15 years. They come and go, but currently I have had extreme pain from one for almost a year. In the past, my podiatrist could help with cortisone, inserts, brace, therapy, etc. , but no luck so far this time. One thing that has helped is freezing a soup can in the freezer. When frozen, roll the sole and heel of your foot back and forth over the inflamed area, and this does provide some welcome relief for a while. I do it for about 20 minutes every evening. Good luck!
---
Posted by Luanne (Morris, Illinois) on 12/11/2008


I had an extremely painful heel spur and elected to go with chiropractic treatments. My chiropracter worked on the muscles and tendons with ultrasound and simple massage. She said the problem was the tendons, ligaments, etc. and that I was loosing the arch in my foot. To get it back she suggested getting a golf ball and rolling it along the arch of the foot (ball on floor, roll with bottom of foot) to work out the tightness and inflamation. This is fairly painful when inflamed, so be prepared(no pain, no gain) After about 6 weeks the pain went away and I have been fine since. By the way, the spur is still there(saw it in an x-ray recently), it just isn't bothering me.
---
MSM, Magnesium, ACV  
Posted by Vicky (Atlanta) on 10/10/2016


I had heel spurs for 2 years and was getting steroid shots. Thank god for EC. I used 1,000 mg of msm, 1,000 mg of magnesium and 2 Apple Cider Vinegar tabs, daily, Within 1 week I was completely healed.
---
Rolling Heel on Golf Ball  
Posted by Nancy (Saginaw, Mi) on 10/27/2017


I used to do foot reflexology. X-rays in June 2017 confirmed I had a heel spur. I called the reflexologist who works on my feet. He said using a golf ball will help break up the spur. I placed the ball on the floor and rolled my heel over it several times as much as I could tolerate the first day. It hurt a LOT, but the next day the pain was decreased about 90%. I did this for 2-3 months while watching TV and barely feel it now. No fuss, no muss.
---
Supplements  
Posted by Chris (Anchorage) on 05/10/2015


I read on another board that Acid-A-Cal could stop heel spurs and it works, I was suffering with pain for over six months and after three days of taking this stuff the pain is almost gone, I'm going to finish this bottle and hope the problem doesn't come back, if it does, I know what to get. Sure beats expensive and painful surgery!
I don't understand how this stuff works, it says it helps the absorption of calcium, perhaps the heel spurs are being reabsorbed?
---
Posted by Liam (Toronto, On, Canada) on 07/15/2012


This stuff works! People, please if you suffer from bone spurs, please give the Acid-A-Cal a try -it is the real deal. I cannot believe this worked on me. Thank you guys so much!
I developed a bone spur on the top of my foot and was discussing with an OS to do surgery to get rid if (shave it down). I then began obsessed with trying to find an alternative method. I cleaned up my diet, tried everything possible homeopathic. I came across this site and read about acid-a-cal. Interested, I went searched further and found a few other sites where ppl said it dissolved their spurs.
At the same time I also did a blood test to check my calcium levels which were a bit (just a bit) below normal. I bought it and began supplementing it 3x a day with meals. I kid you not, within 2 months my spurs have gone. Yes, they are gone. It began with the dull ache going away, then the perpetual redness fading (I'm guessing cause the spurs were shrinking and no longer pressing against soft tissue) and the last 2 weeks I literally was watching the spur shrink to now there is no spur.
I haven't shown it to my OS yet, but I believe he will be shocked. Beyond shocked! I am so grateful, happy and filled with renewed spirit. I love you all and thank you thank you thank you!
Replied by Md. Rais
India
08/19/2017

Replied by Mama To Many
Tn
08/19/2017

Replied by Karen
Florida
08/20/2017

---
Posted by Gispa60 (Nashville, Tennessee, U.s.a.) on 01/16/2012


I developed a heel spur, went to see a foot specialist where they took a mold of my foot and then I was supplied special insoles. I was told up to six months I could have the insoles adjusted free of charge. Close to the six months' period, pain returned right in the center of my heel. The insole had a slanted heel.
I figured really how much can they change the insole, so I started reading online. For one thing I read that calcium, magnesium and phosphorus are needed by the body in certain proportions. It so happened that a while back I had broken three ribs and had been taking extra calcium supplements which I believe ended up creating an imbalance. I happened to have a little bottle with some liquid phosphorus on hand from a treatment for TMJ from way back when. I tried some of the drops and started to feel relief. So I went on line and ordered ionic phosphorus. And this has taken care of the problem. I now take it sometimes, just a little tsp. when I feel my heel is becoming sensitive again.
Replied by Timh
Louisville, Usa
01/17/2012

---
Posted by Thomas (Missouri City, TX) on 05/16/2009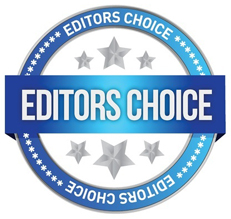 A month and a half ago, it was sheer agony just to walk to the mailbox; to get out of bed, I needed a cane. Then I came here and read-up on calcium.
For the past month and a half, I've been blasting calcium into my system with a daily dose of: a multi-vitamin with 162 mg of calcium in it, PLUS a tablet of 600 mg of calcium and 400 I.U. of Vitamin D.
Three days after starting my calcium-blasting, I noticed that I was feeling less pain. Now, a month and a half later, I am PAIN-FREE (except after I stand or walk a lot).
---
Posted by Mary (Virginia Beach, VA) on 11/25/2008


I would like to let everyone know that I came on this site to see what people were doing to relieve their heel pain because I was having heel pain so bad that I was not able to put any weight on it and was also getting sharp pains through the heel. It got so bad I was almost in tears (and I have a high toleance for pain!) So I had decided to take a Calcium supplement (calcium 250mg also has Mag 250mg,Vit D 200 i.u. and 7.5mg zinc as directed 2 tabs twice daily with a meal) and I have to tell you that it worked!!!
This morning I woke up and normally I limp for about an hour and then I still have a slight limp but got up and only felt a slight discomfort and was able to walk fine as the day went on!!
Hope this helps anyone that has been in my pain!!
---
Posted by Earl (Rialto, CA) on 01/07/2008


I had heel spur for 2 or 3 years and I was looking at Surgery on my heels, I was telling my boss I might be out of work for 3-4 months. Then one day I went to a health store with my dad and a lady ask me if I need help and I said do you have any thing for heel spurs, She said yes Acid-A-Cal took it for 2-3 weeks and felt big big difference.so I kept taking it 3-4 bottles later Heel spur are all gone.
4 years later, no problems.
---
Ultrasound Treatments  
Posted by Aaron (Irving, Tx) on 02/14/2008


I work as a medical professional and see heel spurs on a daily basis. Not only have I seen this problem, I also was one to have a bad heel spur in my heel.
Ultrasound treatments, along with correct alignment of the hips and back, can cure this problem. Ultrasound is commonly used in the sports medicine field to help increase blood flow to areas of pain and where problems persist (note that this type of ultrasound treatment is not the same ultrasound as used on pregnant women). The ultrasound will help soften the calcium of the heel spur and help the body reabsorb it.
Treatments should be continuous 5-7minutes per time with a intensity of .5. Athletic trainers, physical therapist and chiropractors have access to this type of treatment.
Also, I have found that correct alignment of the hips and back can lead to severe heel pain which can result in heel spurs. If the hips and back are out of line then too much pressure can be put on one heel as opposed to the other. This mis-alignment can cause poor biomechanics and cause severe heel pain. A chiropractor can help assess and see if this can be the problem and help correct it.
---