Aloe Vera Juice
Posted by Srj1214 (Cleburne, Texas) on 10/22/2020


I'm surprised that I don't see Aloe Vera juice listed for relief of Gallbladder attack. It's the only thing I've found that helps me. When I feel pain in my gallbladder area I drink 4 oz of aloe vera juice. (It needs to be "inner leaf" to prevent laxative effect). Within just a few minutes I can actually feel my gallbladder emptying and the pain and nausea are relieved.
Replied by Eleana
(Sweden)
03/22/2021

---
Apple Cider Vinegar
Posted by Amy (Princeton, Ma) on 09/15/2018


In the throws of my second gall bladder attack and in complete desperation, I found this site. So skeptical that apple cider vinegar would be able to do anything to stop this pain. Drank two tablespoons of ACV in 8oz. of ginger ale, and 20 minutes later relief!!!! I cannot believe it worked! Thank you so much for sharing!!!
---
Replied by Susan
(Westlake Village, Ca)
12/04/2012

Apple Cider Vinegar in Apple Sauce
Posted by Deborah (Chino Valley) on 06/22/2015


Gallbladder attacks: Just want to add that if you don't have apple juice, applesauce works great as well. Had an attack last night but no juice, so added 1 TBSP of ACV to 8 oz of apple sauce. Took small spoonfuls (1 tsp at a time) for about 20 minutes. By the end of that 20 minutes, no pain at all and I was able to go right back to bed.
Great remedy. Thanks for sharing, all.
Replied by Michael
(Troy, Michigan)
12/23/2015

Replied by Pat McG.
(Nj)
12/02/2020

Replied by Eleana
(Sweden)
03/22/2021

---
Apple Cider Vinegar in Juice
Posted by Crose (Calgary) on 12/30/2012


Thank you so much for this post! I suffered from a gallbladder attack and was in the ER for 2 days. They sent me on my way with a packet of pain killers and nothing else. I was feeling discouraged becasue I wanted a solution to the pain and discomfort rather than a band aid. I drank 1/4 cup of the apple cider vinegar with 1 cup of mango carrot juice (we were out of apple) and within an hour I felt much better! 24 hours later I am still without symptoms!
---
Apple Cider Vinegar in Juice
Posted by Patricia (Wilmington, De) on 09/29/2012


Thank you so much for posting this. I had a gall bladder attack last night and I tried this. I did not have apple juice and used orange juice. Once I mixed the combo of oj and apple cider vinegar I realized the oj may too acidic, but I tried it anyway. I had relief with in a half hour and no pain within an hour. I was able to get a much needed good night sleep. I have had about 4 attacks but they are spaced about once every couple of years so this will be good to remember.
---
Apple Cider Vinegar, Lemon Juice
Posted by Missi ( Chipley, Fl) on 04/11/2015


I've been having major gallbladder attack for about 2 yrs now..at least 3-4 times a week....they lasted about 6-10 hrs..puking, pain, would rather go thru child birth..been using epsom salt so awhile, has always worked but lately it hasn't been working, so tried the apple vinegar n lemon juice n 4 ozs of water...WORKED BETTER THEN ESPOM SALT...STICKING TO VINEGAR N LEMON JUICE....GOOD LUCK EVERYONE...
---
Apple Cider Vinegar, Lemon Juice
Posted by Elangelique (Calgary, Alberta, Canada) on 12/25/2010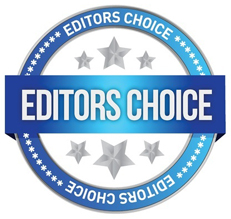 I had many attacks prior to finding the solution here with ACV. That helped immensely with immediate relief. The interesting thing to note for me was that I had an Ayurvedic doctor tell me to take, upon first rising, 2 tsp ACV 1 tsp lemon juice mixed in a glass of water. I had done this religiously for almost 11 months and have had awesome results with no attacks. The funny thing (or uber painful thing) is that I just woke to a major attack and am feeling that my 2 days of missed morning ritual has had an effect on my system! I see how the effects of NOT taking my morning "alkalizer" I call it, can wreak havoc on me. Here it is Christmas morning at 3:14am and just having my symptoms slowly subside. Hmm, maybe I'll run into Santa! I truly believe that this morning "alkalizer" balances my system.
The side effects have been that I lost weight on it too! I follow the ACV lemon juice (all organic) with a glass of "sole" (pronounced So-lay). The water/salt solution of Himalayan sea salts and water from a jar. 1 tsp of Sole with water before or after the ACV mixture. For 1 thing it prevents me from having coffee first thing in the morning and know that it helps to bring my PH balance into alignment.
If you don't know, the most important thing is to have the body in an alkaline state... For most diseases do not live in an alkaline body, only in an acid body. Research this yourself. This was shared with me by my holistic practitioner. All good information to share for better health! Our bodies know what is wanted. BTW I know that my niece of 6 years craves the vinegary taste and likes just 1tsp ACV with water now and again. (At times she craves pickle juice). Well, my symptoms have subsided and know that I will not overindulge even though it is Christmas. Off to bed before I run into Santa and surprise him!
Replied by Jen
(Bozeman, Mt, Us)
09/30/2011

---
Apple Cider Vinegar, Lemon Juice
Posted by Sp (Austin, Tx) on 11/27/2010


I had a gallblader attack about 8 months ago and did the apple juice and ACV and it worked very well, I then improved eating habits and had no problems but after Thanksgiving I began noting some discomforts and just thought it was "overeating. " The next day the pain began at about 4am, but I had no apple juice this time. So I did a mixture of ACV and Lemon Juice and within 5 min the pain was gone. Thanks
---
Apple Cider Vinegar, Lettuce
Posted by Zella Sauer (Terre Haute, Indiana) on 09/17/2008


Hello, First let me say I love this site!
I plan to try many many things here.
I came here because of a gallbladder attack. I was sooo sick with this last attack, and I am not working and have no medical insurance. So I started out with AVC in apple juice and wow !! I felt much better (((but a very wonderful side effect occurred, which I wasn't expecting.... I have been holding water a lot lately in my ankles, and I have been drinking lots of water to help rid my body and eating very little to no salt, but still some puffiness.... I have been using ACV for 3 days now and my ankles and lower legs are TINY again !!! I can't believe it !!!) I have since then been reading all the wonderful things ACV does so I am a believer and will be taking it from now on.))) I did start out drinking the regular kind from the store in apple juice, but I have bought the organic ACV now...
My second subject is LETTUCE. I wanted faster relief on my gallbladder and eating a chunk of lettuce makes your stomach and gas build up from all of this ease down quite fast ...and it works! THANKS
My third subject is comfrey.... comfrey has many many used more than just bones.... I have it growing in my yard, and ((of course I haven;t been using it for about 1 month)) but that was me being dumb))) anyway I have a whole read out on comfrey and all of it's cures... but it may be too long for here. One thing it is for is the digestive system in your body. I usually cut me about 8 to 10 leafs each morning and bring them to a simmer and eat them. They are delicious and taste like rough spinach. My mom drinks comfrey tea. It is supposed to heal any upsets in your digestive track from your stomach right on down to your bowls, and ground comfry root is powerful stuff. Here is a small readout on just a few of it's healing powers......
((Tea of the leaves or decoction of the root was traditionally used for arthritis, respiratory problems, persistent coughs, pleurisy, bronchitis, bronchial pneumonia, lung disease with dry cough, lung congestion, quinsy, whooping cough, consumption, metritis, periostitis, gastrointestinal ulcers, ulcerative colitis, internal hemorrhage (lungs, bowel, stomach), bleeding piles, bloody urine, bladder infections, prostate infections, cystitis, leukorrhea, excessive menstrual flow, scrofula, anemia, wasting disease, DIGESTIVE & STOMACH PROBLEMS, spitting blood, colds, nasal congestion, diarrhea, and dysentary.))
I know a lady of 98 still going strong, a dear friend of my mom's, gave a plant to my mom and she in turn gave me some starts from it years ago, to help us with stomach problems and I did use it for 3 months once ... and was wonderfully healthy and no digestive problems at all... then I moved and my landlord would not allow me to pull it up. So it took me years to find it again and only this year, I have plenty... so along with my AVC, lettuce and comfrey I plan to get healthy and well.... ohh and I am just starting to use organic coconut oil on my skin ... will let everyone know .... :)
Thanks again !!!
Replied by Kelly
(Cincinnati, Oh)
10/18/2009

Warning

Eleana
(Sweeden)
03/22/2021

Replied by Lillamor
(Whitsett, Nc)
02/08/2011

Warning

---
Apple Cider Vinegar, Magnesium, Beet, Olive Oil
Posted by Peach (Bath, Wiltshire, England) on 02/15/2012


After suffering a gallbladder attack six weeks after giving birth I knew I had to change my lifestyle. The pain of that attack was worse than my labour pains and I couldn't imagine going through it again.
A trip to the Dr resulted in a referral to a surgeon who after confirming by ultrasound that I had a collection of small stones advised that the best result would be if I had it taken out.
Leaving my little boy just wasn't an option so I went about researching as much as possible to prevent a recurrence. I now drink organic apple juice every morning and have 1 tbsp of ACV with a little apple juice at night. I take magnesium everyday along with high strength (time release) vitamin C. The vit C I take at night as your immunity is naturally lower at night (when you are also more susceptible to an attack).
I also eat a beetroot everyday, and a spoonful of olive oil. I eat lots of fresh foods and try to eat as much raw food as possible, I have dramatically limited my sugar intake which has had an amazing effect on the horrible bloating I always seemed to have.
Thank you for this site and for all of the amazing comments that have helped me so much and prevented me losing my gallbladder.
---
Apple Juice
Posted by Ursa (St. Petersburg Florida) on 09/11/2016


I started getting gallbladder attacks years ago. It was a terrifying, painful, and miserable experience. I learned about apple juice and began drinking it daily. I stopped having attacks. A few years went by and I pretty much forgot that I used to get attacks so regularly. I fell out of my apple juice habit. A few months later I had the worst attack I had ever had. It was paralyzing and I was busy at work and couldn't do anything about it for two hours. I used apple juice with a shot of apple cider vinegar and the attack stopped immediately. I did this plus unmixed apple juice the rest of the day. I passed a lot of stones but the pain was gone. I've been on daily apple juice since and have never had any further attacks. This time, I won't forget and won't fall out of the habit. I keep organic apple juice well stocked in my pantry and never allow myself to even get down to even my last two bottles. It's worth keeping it well stocked. I don't put vinegar in it for this. My daily maintenance is just a glass of straight apple juice, sometimes I have a small glass of juice and a small serving of apple sauce but I don't find it necessary to go apple crazy to keep the attacks away. It really doesn't take much when done daily.
---
Replied by Tymere
(Brideport, Ct)
09/02/2013

Replied by Mama To Many
(Tennessee, Usa)
09/02/2013

Replied by Steve
(Las Vegas)
09/03/2013

Replied by Michelle
(San Benito, Texas)
12/24/2013

Replied by Jane
(Los Angeles California)
12/24/2013

Replied by Marie
(New York)
12/24/2013

Apple Juice
Posted by Amanda (Yankton, Sd) on 06/22/2011


I have recently had issues with my gallbladder, and I read somewhere that apple juice may help prevent symptoms. I now drink at least a glass a day, I chose the all natural stuff personally, and if I have eaten something that I know will probably trigger an attack, I drink an extra glass before I go to sleep. So far, most excellent results for three weeks now, no attacks, and no pain. I wish someone else who gets attacks would try for awhile and let me know if it works for them or not. Just thought I'd share my good luck with something semi-preventative with you all.
---
Apple Juice
Posted by Jennifer (Chesterfield, USA) on 03/25/2008


I had some sort of gallbladder blockage that was hurting so bad for over 15 hours. I didn't eat anything but I drank water and regular apple juice. The next day I was fine, the blockage had cleared.
Replied by Kelly
(Lakeland, Fl)
06/19/2013

Replied by Aimee
(Henderson, Nevada)
02/04/2016

Replied by Mama to Many
(Tennessee)
02/04/2016

---
Artichokes and Beets
Posted by Ellen (USA) on 02/05/2022


My wellness Doctor suggested eating artichokes and beets daily with a little olive oil. Seems all 3 work! No more gallbladder attacks.
---
Avoid Lettuce
Posted by Trudy (Burton, Mi) on 10/16/2011


I have a sluggish gullbladder with no stones. I have had this problem for years and what I found is lettuce was causing most my attacks. After I stopped eating lettuce I don't have as many attacks and they are rarer than when I ate lettuce. I am now going to write down what I ate before every attack and see if there is a common link. Some say dairy products too can cause you problems. Next attack I will try the ACV and apple juice and add some baking soda in the mix for good measure. Thanks your site is awesome.
---