Microcurrent Therapy, ACV
Posted by Island Girl (Gc, Ci) on 01/01/2023

Has anyone used microcurrent therapy (specially frequency specific microcurrent) to help dissolve the cataracts?
i found Dt. Edward Kondrot while searching for natural remedies for cataracts and he has a program to reverse cataracts and uses microcurrent as one of the remedies, but he is extremely expensive.
I would love to hear from anyone who has used this therapy successfully for cataracts.
Or has anyone used Apple cider vinegar topically to reverse cataracts?
I have read about diluted ACV used as an eyewash but I am too scared to try it. Instead was wondering if we could soak the diluted ACV on a cotton pad and place it over the closed eyelids for a few minutes and get the benefit?
if anyone has tried ACV to dissolve cataracts please respond.
Or what else did you try that helped with reversing cataracts naturally?
Replied by mmsg
(somewhere, europe)
01/02/2023

Replied by Island Girl
(Gc, Ci)
01/02/2023

mmsg
(somewhere, europe)
01/03/2023

Replied by Linda
(Colorado)
01/06/2023

Island Girl
(Gc, Ci)
01/17/2023

---
Multiple Remedies
Posted by Lilli (Wa) on 05/04/2017 13 posts

I was diagnosed with the beginning stages of a cataract. Of course, the only solution offered at my doctor's office was to, "wait until I needed surgery." Not an option!
The Internet is full of advice, but can be overwhelming. So here's what I've found, so far, and I'll try to keep it brief:
1. Invest in a good quality multi-vitamin. I use a tab without Iron. It will give you base for adding other vitamins and supplements.
2. Purchase a good quality supplement that contains bilberry, gingko, lutein, and eyebright.
3. Glutathione is important in maintaining good eye health...especially as we age. BUT, I just learned today, that it isn't as well absorbed in pill form. Going forward, I will use the spray (sub-lingual).
4. Hyaluronic Acid is important.
5. Extra B5 and Vitamin C is important.
6. Check with your Naturopath as to upper limits and interactions/side effects before you start any supplement regimen.
7. Add rich colored organic fruits, vegetables and juices to your daily diet. I drink a lot of beet and carrot juice and citrus. Have spinach/kale with garlic at least once a week. I also double filter my drinking water. I suppose steam distilled water is best, but I will not buy it at the store in plastic containers. Need to investigate a DIY system.
8. There are a lot of eye exercises that will strengthen your vision. I found a site recently and spoke with one of the business owners. They are one of very few naturopathic optometrists in the U.S. (trust me, I've been looking for weeks): I've already tried the eye exercises and am getting great results.
9. I do a lot of computer work and recently discovered that there is a direct correlation between tightened neck/shoulder muscles and the eyes. Also, with dental work and the eyes. Ask your dentist to limit x-rays, or cover your eyes with another lead blanket. Limit the time that you lie flat in the chair or, during a lengthy procedure, ask if you can sit up or walk around. I developed eye flashes and, later, dark floaters, after a 2 hour procedure at my endodontist's office.
10. Use UV sunglasses. Also, take your glasses off when you can to let your eyes do some of the work and get exercise. Do relaxation and eye exercises before bedtime along with warm and cold compresses and de-stress!
Replied by Sandy
(Il)
09/13/2018

Replied by Island Girl
(Gc, Ci)
01/17/2023

---
N-Acetyl-L-Carnosine, Colloidal Silver
Posted by Yohanan (Israel) on 10/10/2013

Cataracts can now be easily removed without surgery using drops. These drops use a chelation process to remove cataracts, which are advanced glycation end products, from the lens.The drops contain N-Acetyl L-Carnosine and colloidal silver and can be found on the internet. A crust will form outside the eye as the cataracts are removed.
Replied by Prioris
(Fl)
10/10/2013

Replied by Yohanan
(Israel)
10/11/2013

Replied by Prioris
(Fl)
10/11/2013

Replied by Mike
(Denver, Colorado)
10/11/2013

Replied by Prioris
(Fl)
10/12/2013

Replied by Mike
(Denver, Colorado)
10/13/2013

Replied by Dev
(California)
11/23/2014

Replied by Gb
(Ak, US)
11/25/2014

Replied by Vlc
(London)
05/27/2016

Replied by Colleen
(Oklahoma)
01/30/2017

Replied by Sandra
(Lubbock, Texas)
02/03/2018

Replied by Emily
(Los Angeles, Ca)
03/28/2018

Replied by Sandy
(Il)
09/13/2018

Art
(California)
08/31/2023
1850 posts
---
Peperomia Pellucida
Posted by Jean Marc (Miami, Fl) on 10/19/2009

In the phillipine this plant have several names: Ulasimang Bato | Pansit-Pansitan (Peperomia pellucida) -
It is effective in fighting cataracts, arthritis and gout. The leaves can be eaten fresh (about a cupful) as salad or like tea. For the decoction, boil a cup of clean chopped leaves in 2 cups of water. Boil for 15 to 20 minutes. Strain, let cool and drink a cup after meals (3 times day).
---
Peperomia Pellucida
Posted by Tan Koon Peng (Singapore) on 06/20/2008

A nun in Malaysia discovered that Peperomia pellucida is a cure for cataract by chance. Her family have been using this plant for all kinds of eye diseases for over a hundred years. She takes this plant for her eyes when she has cataract as this is a great plant for eyes disease.
Two weeks later she felt that her eyes were painful, she immediately rub her eyes and to her surprise the thin films covering her eyes were on her finger and her vision is clear once again.A fter this incident she recommanded this plant to lots of cataract patients and all of them also managed to get rid of their cataract without any operation.This plant is a very useful medicine and may be taken raw or cooked.
This plant is also useful for presbyopia, glaucoma, Astigmatism, all other eye diseases, Cancer and many other diseases. In vietnam this plant is eaten raw as a salad.
Pics of
Peperomia pellucida http://oncampus.richmond.edu/academics/flora-kiuic/p/peperomia_pellucida.html
Replied by Evelyn
(Philadelphia, PA)
10/06/2008

Replied by Steffi
(Mumbai, India)
10/14/2008

Replied by Yash
(Mumbai, India)
10/30/2008

Replied by Richard Young
(Cebu City, Cebu Province, Philippines)
02/04/2009

Replied by Richard Young
(Cebu City, Cebu Province; Philippines)
01/28/2009

Replied by BJ
(West Branch, MI, USA)
02/06/2009

Replied by Richard
(Cebu City, Cebu; Philippines)
02/18/2009

Replied by DrJ
(Mumbai, India)
04/05/2009

Replied by Tan Koon Peng
(Singapore)
08/31/2009

Replied by Guest Mother
(Toronto, Canada)
09/17/2009

Replied by Specwiz
(Sydney, Australia)
11/28/2009

Replied by Guest Mother
(Toronto, Canada)
11/30/2009

Replied by Prairieboy
(Regina, Saskatchewan, Canada)
02/19/2010

Replied by Gracenmercy
(Blythe, Ga, Usa)
02/24/2010

Replied by Drj
(Bombay, India)
10/11/2010

Replied by Sherie
(Lakewood, Colorado)
02/20/2011

Warning

Replied by Bev
(Florida)
09/08/2016

---
Reader Q&A
Posted by Denise (Crescent City, CA) on 01/14/2019 50 posts

Nobody is talking about cataracts? I would love to hear from anyone that has had good results from natural methods. My sister is facing cataract surgery. She is undecided on having it, and open to natural methods. Please let me know if there is anyone here on EC that knows about successful alternatives. I see the remedy lists, but I don't see anyone stepping up with actual good results;) Thank you much, Denise
Replied by Lucia
(Los Angeles)
01/23/2019

Emily
(Los Angeles)
02/27/2021

Ignacio
(El Monte, CA)
02/28/2021

mmsg
(somewhere, europe)
02/28/2021

---
Rue Tea
Posted by Barbara (North Haven, Ct., USA) on 12/01/2011

I have heard that a cup of Rue Tea once a day has had positive effects on Cataracts. Has anyone used or heard if this is true?
---
Urine
Posted by Waysays (Mytown, Ca) on 05/12/2013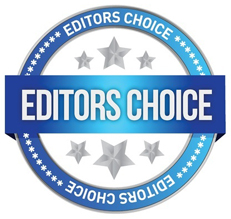 I use fresh mid-stream urine in my eyes, and it is supposedly very healing for all eye issues, including cataracts, styes, and vision. Just what I would do. It has been done for thousands of years. I never have to use my reading glasses anymore! --Waysays
Replied by Wayout
(Central, Ca)
05/13/2013

Replied by Anthony
(Edmonton, Allberta)
06/17/2014

Replied by Greta
(Kamloops, Bc Canada)
01/16/2015

Replied by Festus
(Abeokuta, Ogun, Nigeria)
03/23/2015

Replied by Otite
(Ojo Lagos)
11/10/2015

Replied by Benta
(Kisumu City)
12/26/2016

Replied by Genie
(Texas)
05/03/2017

Replied by Marcus
(Hawaii)
12/16/2018

Replied by
Teena
(Melbourne, Australia)
12/16/2018
235 posts
Replied by Sharon
(Lebanon, Tennessee)
04/18/2021

---
Warnings
Posted by Judy (Beausejour, Manitoba) on 09/28/2015


Warning

I have cataracts from dental xrays. The machine wasnt working properly, so she ramped it up and hit me again. Ive been doing many things, diet, drops, etc. and had stopped the progression. Recently, a dentist claimed he HAD to xray my teeth. I fought it, but finally gave in. Immediately, my vision began to fail in both eyes, but the dentist got to make his $200 for xrays. I made some special drops that seem to have stopped the progression in the left eye, but the right is probably classified as blind. Will keep working on it and keep everyone posted.
Replied by Om
(Hope, Bc Canada)
09/28/2015

Replied by Sandy
(Il)
09/13/2018

---