D3
Posted by John (Nyc, Ny) on 01/15/2010


I have been in the healing profession (practitioner, researcher, advocate) for 30 years, nothing comes close to my experience with MSM, I am so sorry it took this long to try it. My chronic asthma gone in 3 days!! On albuterol for almost 40 years. I am in shock.
Some side effects which I consider to be cleansing symptoms: nausea, sleeplessness and skin breakouts, but I did start on a high dose of 20 grams a day. After three weeks no more 'side effects'.
My energy has greatly increased, I feel quite euphoric every day now. The only time I had that kind of euphoria was by drinking three glasses of organic green juices a day. I think people on heavy medications, mercury fillings, toxic diet are going to have more difficulties with it, so building up from a small dose with extra vitamin C and plenty of pure water will help.
The other supplement that really helps is Vitamin D3, I take 16,000iu liquid daily, no colds for two years now and my chronic bronchitis of 20 years has disappeared. Some years it was mild, others severe, triggering serious asthma attacks.
So the combination of Vitamin and MSM has been miraculous for me. This great website encouraged me to try MSM. Thanks so much.
p.s. Brushing my teeth with MSM has whitened them.
---
DMSO, MSM
Posted by Candyland (Brooklyn, Ny) on 12/25/2010


Reading the website I wondered if I could get some info on what to do as the dissolving takes place from the inhalation of DMSO and ingestion of MSM. I have chronic bronchitis and as the permanent damage loosens it does not come out right way rather I go through severe choking spells both day and night, impossible to breath or expel enough to make a real difference. I also inhale essential oils 7 times a day in boiling water, almost four years now 15 broken ribs and one coughed out intestine. No relief. Am I doing something wrong or is this the process? Just wanting to know if I'm on the right track and will eventually break the bio film that holds the disease to my body. I understand, no guarantees just some helpful feedback would be nice at this point.
Replied by Patricia CZ
(Grass Valley, CA)
11/10/2022

---
Fig Tree With Piloncillo
Posted by elpidio (Lompoc, ca) on 02/15/2008


first thanks for the website. there is a woman that sufferd frome bronchitis for years,the remedy is:the leaf of the fig tree boiled in water together with [piloncillo] like tea instead of water for several days, this woman is just fine she tels me. Pilincillo is that dark brown sugar conelike bar sold in the market, I don't know it's name in english.how many leaves? it takes a day I do not know.
for dust and pollen allergies I have to say that vitamine E saved me frome years of itchy eyes runy nose and lots of missery I was taking 800mg a day until I was 100% ok I finished the botle of 100 caps.I was good for like 3 years then they came back but now I know the remedy
EC: We just did a Spanish to English translation on the web and learned that Piloncillo is powdered brown sugar.
Replied by Gloria
(Brentwood, Ny)
12/07/2011

Replied by Shanon
(San Antonio, Tx)
06/03/2012

Replied by Ed2010
(Oakville, Canada)
02/12/2013

Replied by Ed2010
(Oakville, Canada)
02/12/2013

---
Flour, Dry Mustard and Egg White
Posted by C (Atlanta, Ga) on 11/22/2007


Cough and congested chest remedy. Three teaspoons of flour, one teaspoon of dry mustard and an egg white. My mom has a great remedy for a cough and chest cold. Three teaspoons of flour, one teaspoon of dry mustard and an egg white. Make a paste of theses ingredients. Then you should spread it on a white hankerchief or something very light weight and I assume dye free. YOu then should rub your chest with vaseline. (The paste is exothermic and can burn your chest.) After that you should place the hankerchier (with the paste foled inside) on your chest. Every so oftern chekc to see if you need to apply more vaseline (to prevent burning). Dress warmly when you rest and I promise when you wake up , you will be cough and chest-congestion free. My mother always did this for my nephew and I just did it for my 11 month old. He had congestion for a week, and the night I did this (after over the counter medicines) my son no longer had congestion or a cough. Try it. It really works.
Replied by Melissa
(Houston, Tx)
11/25/2009

Replied by Wendypape
(Blah, Canada)
02/20/2011

Replied by Jessica
(Edmonton, Ca)
06/17/2011

Replied by Janetk
(Clarksville, Tennessee)
10/19/2012

Replied by Maya
(Shohola, Pa)
02/04/2013

---
Garlic
Posted by Rob (Kentucky) on 05/15/2021


Homemade Garlic Salve for Coughs and Colds
The Most Effective Cure for Pneumonia, Bronchitis, Coughs, Colds, Ear Infections
This coconut garlic chest rub is my go-to when kids/adults have a chest cold. It works very well to boost immunity and break up mucus with colds and flu-like symptoms. I apply to my kid's chest, back, and bottom of their feet (then cover with socks). Garlic is a natural immune booster/anti-microbial and works to get rid of viruses, fungus, parasites and bacteria. The garlic is absorbed through the skin and starts going to work immediately. This rub smells like garlic. It can be used on small children and elderly.
You will need:

– 8 cloves garlic (I like chinese white), peeled and minced
– 1 cup coconut oil (liquefy it) or olive oil
– 10 drops oregano or thyme oil (optional but adds a punch to mixture)
Instructions:
Peel and mince garlic cloves. Allow to set for 25 minutes so the garlic juice is exposed to the oxygen in the air and converts to allicin (an anti-microbial compound).
Now, add minced garlic to a large coffee mug. Place mug inside of a larger pot and add water to the pot half way upto the coffee mug. Turn stove on medium heat. Add coconut oil to coffee mug and stir contents.
Leave pot on stove for one hour. Stir garlic-coconut about every 10 minutes. After one hour turn off stove and pour garlic-coconut mixture thru a strainer to remove pulp into storage container.
Allow to cool, apply to chest, back, neck, sole's of feet or anywhere on the body. Repeat every 2-3 hours until condition improves.
---
Garlic
Posted by Jan (Southern California ) on 02/16/2016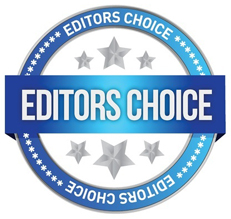 HI! Re: Hot Garlic Water and soaking feet in this!
My husband and I have been suffering for weeks with coughing and sore throat and my husband believes he has bronchitis as it's really going around here as everyone I talk to knows someone that has the problem. At Walmart the cold and flu aisle is packed. Well I read the post from 2007 about Hot Garlic Water and soaking my feet in it and covering up with a blanket and breathing the vapor in.
Posted by Hillary (Jonesboro, Georga) on 09/27/2007
After years of suffering with horrible bouts of bronchitis, a lady, claiming to be a "witch" told me to soak my feet in hot garlic water, blanket over myself and the bucket, to inhale steam. She told me to do this for at least 6 hrs. I did not have bronchitis for 5 years. It is time to do it again (and I will), but was wondering, has anyone else heard of this "method" and what is is called?
I figured what do I have to lose? I didn't try it for 6 hours as directed but I tried it until the water became cool. After I stopped using this solution my entire body became very warm! I had to take my pajama bottoms off and put on shorts I was so warm!
Then my husband tried the hot garlic water until it became cold. He was really coughing badly and spitting up mucus.
Well we both slept though the night without coughing! I woke up well! No sore throat. My husband has been sleeping sitting up for days due to coughing! He hardly coughed after soaking his feet in this and is currently sleeping (still sitting up)!
I didn't know how to make garlic water so I placed a handful of garlic cloves in hot water and boiled it and then placed this in the blender put it in a pail and added very hot water to it. (next time I'm going to crush the garlic and boil it) see what works best.
Anyway I can't believe this solution worked so well! Thank for posting it! Thanks Earthclinic!
Replied by Jan
(Southern California)
02/16/2016

Jan
(Southern California)
02/18/2016

Replied by Blanche
(Louisiana)
02/17/2016

Jan
(Southern California)
02/18/2016

---
Garlic
Posted by Dsowm (India) on 01/05/2014


I had acute bronchitis for almost 5 months. I suffered quite a bit. I was given several doses of antibiotics nothing seemed to work. I tried ayurvedic medicines, and I found some relief but the cough was still there. That is when I tried the raw garlic few pods and chewed and ate it, followed by some water. I did it twice that day and the next day I was feeling so much better. I continued for 2 more days and stopped for a day and continued for 3 more days. so in a week my cough was completely gone. I thank earthclinic and all the users for their remedies. Thanks
---
Garlic
Posted by Marra (Newport, Tn) on 01/25/2013


I found garlic tablets (odor free) to cure pneumonia several years back. I kept getting infections over and over and recurring bronchitis, as well. But, within a few days of taking large doses of garlic (about 1000mg) my lungs cleared completely. I kept taking it for a while, just to be on the safe side. My lungs have been clear ever since, even though I only take it sporadically now. It's some good stuff!
---
Garlic
Posted by Abc Pneumonia (Kansas City, Missouri, Usa.) on 09/01/2011

This message is for JAY from Toronto, Ontario, Canada, or anybody who can be of help.
Jay, did you swallow the chopped garlic on an empty stomach, or did you eat before taking it? After swallowing it, and drinking the cup of water, what reaction followed in your body? Were there stomach cramps, hotness of the stomach, stooling or vomitting? Will this be good for a woman, that has lost a lot of weight, and has chest pain? Please, help me and GOD bless.
Replied by Jay
(Toronto, Ont, Canada)
09/01/2011

Replied by Gavin
(Manganui, Northland, New Zealand)
09/01/2011

---
Garlic
Posted by Corinna (London, Kent, England) on 02/05/2010


During the last few years bronchitis became a very serious problem. One year I spent coughing for 3 months. After trying numerous remedies I realised that raw garlic is the answer. I cured myself twice with garlic.I simply ate 3 cloves with my food. Now I use garlic as a prevention: As soon as I start coughing I immediately eat one or two cloves a day with my food. However, it has to be raw garlic. Powdered or pickled garlic does not work. Thank you so much for this website. Today I am putting in all the things that have helped me during my life.
---
Garlic
Posted by Lex (San Francisco, Ca) on 08/15/2009


I discovered that garlic cures acute bronchitis by accident...
I've been diagnosed with acute bronchitis and been sick for a month and two weeks and nothing seems to be working. It appeared as if I kept on getting relapses...
Growing up, I've always been told by mom that garlic is good for the health and what not. I've also been hearing it from others, tv, etc. But I've always thought it was just for minor things like a sniffle or so...
One day I decided to go "gung-ho" and chop fresh garlic into my salad. Maybe it was my primitival instict kicking in, but I thought that maybe strong dose of fresh garlic may do something. On the same day, I decided to include fresh garlic into everything - including my dinner pizza. The next day I started to feel better. I still wasn't sure if that was just a calming state before another relapse so I didn't jump into conclusion. Second day passed, Third day passed, and now I'm on my fifth day of feeling back to normal.
I then "googled" garlic and cures to read about garlic and its healing properties. That's when I found this site and discussion!
Thank you.
---
Garlic
Posted by Laura (Seattle, WA) on 10/16/2007


I've been using garlic for years for a variety of things. Usually I use it for colds. At the first sign of a cold, chop up 4 cloves of raw garlic and eat. I prefer to use it as a garnish on an already garlicy type food like soups or spaghettie, it helps make the taste not so obvious. Keep up with 4 cloves a day, then reduce the number as your symptoms decrease. This can stop a cold from manifesting, or it will shorten and weaken your colds. I used to have chronic bronchitis after every cold, now I haven't had it in years. I also only get one cold a year usually. Yeah, I don't smell great but I'm not missing so much work!
I will also use raw garlic juice on rashes and bug bites. It stops the itching immediately, and I pretty much use it for anytime I might need a phytoncide.
---
Garlic
Posted by Hillary (Jonesboro, Georga) on 09/27/2007


After years of suffering with horrible bouts of bronchitis, a lady, claiming to be a "witch" told me to soak my feet in hot garlic water, blanket over myself and the bucket, to inhale steam. She told me to do this for at least 6 hrs. I did not have bronchitis for 5 years. It is time to do it again (and I will), but was wondering, has anyone else heard of this "method" and what is is called?
---
Garlic
Posted by Judy (Seattle, Washington) on 03/31/2007


My Dr. suggested adding 1 minced garlic clove to 1 tablespoon UNpetroleum jelly...apply to bottome of feet, wrap in plastic bag then put on socks...over night. This helped the bronchitis problems we were having. 1 night and I am much better!
---
Garlic
Posted by Michelle (Albuquerque, NW) on 01/09/2007


Fresh Garlic cured my Bronchitis and Sinus Infection. 1 finely diced clove (not the entire bulb) 3x's daily with any complimentary food that has been cooled almost to room temp (eg. diced tomatoes, avocado, chicken noodle soup, spaghetti sauce, pizza, or even apple pie.) Garlic is a natural antibiotic and antifungal. Within an hour or so, easier to breather and think, in 4 days cleared up symptoms. Took for 7 days to eliminate any chance of becoming ill again. Drawbacks: odiferous breath, and the odor also emanates from the pores of the skin. Use strong breath mints/cologne/essential oils to your liking.
Replied by Saoirse
(Ny, NY, Usa)
10/28/2010

---