2 User Reviews
Posted by P. Raghavan (Virudhunagar, TN, India) on 11/30/2020

★★★★★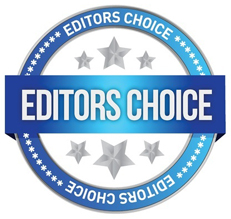 ONIONS IN SOCKS FOR BRONCHITIS.
Bronchitis is a disease in which the lining of the lungs and bronchial tubes become infected and flamed. There are a number of articles available on this subject in the net and the titles of two articles are given below:
1) Onions in socks for bronchitis.
2) I slept with onion in my sock and this is what happened.
According to the above articles, onions are rich in sulphur containing compounds and known to possess antiviral properties. One may expect the following benefits from sleeping with onions in socks:
1) Removal of germs and bad bacteria.
2) Alleviating symptoms of fever like cold and flu.
To implement this, one can place organic onion slices in the socks (under your feet in the middle) and sleep as one usually do. You have nothing to lose this onion and sock therapy a try. This is not expensive and onion slices in the socks will not hurt you. Reusing the same onion slice is not at all recommended. According to an article titled "Your feet and how they are connected to your body, vital organs in our body are connected to the bottom of our feet. If there are onion slices at the bottom of our feet, onion slices can stimulate vital organs in our body.
There is no scientific explanation for this treatment since it is evidence-based treatment. Recently, I had severe cold. I did not want to take antibiotics and cold medicines. I took the above treatment and my cold was gone within a day. If a person has bronchitis, cold, flu or fever, that person can try this treatment. Within one or two days, one will know whether the treatment will work or not.
Best wishes.
P. Raghavan.
Replied by Carolyn
(FL)
12/07/2020

Replied by P. Raghavan
(Tamil Nadu)
12/07/2020

Replied by P. Raghavan
(Virudhunagar, tn-626001, India.)
12/13/2020

---
Onions
Posted by Sharon (Victoria, Australia) on 11/15/2005

★★★★★
I have stumbled across a remedy for coughs and bronchitis. slice an onion and place in bowl layer with pure honey, leave sit for an hour or so, this will yield a syrup. Have a teaspoon every 15 minutes until coughing chest soreness subsides.
---