Alum  
Posted by Rockymtgirl (O, Alabama) on 12/30/2012

I'm wondering why the alum used as a deodarant like I use it every day wouldn't get rid of arm pit hair. It has to be the alum right? not the rose water? Maybe it's the quantity you use? I just did my face and neck and it started to burn a bit after 20 min, so washed off and put some moisturizer on, feels soft, but just wondering how well this really works. I've used an alum solid deodarant stick for years. It seems my pits have less hair, but not totally gone. So just curious. Going to try the spearmint tea. I had pcos before a total hysterectomy. I've lost a lot of hair including on head since then, but found some things to help bring hair on head back. Didn't mind losing it on face obviously, but the plucker hairs just get thicker and thicker, and blacker. I would never shave my face or anything but legs. I use an epilator with multiple tweezers on arms, I had black arm hair, I'm italian. I've found my hair is light, grows slow, and I only have to do it every few months, and normally my hair grows faster. Maybe it's the hormone thing, not having as many as before. Will update after I do the alum, buying rose water to use, and will get spearmint tea, will give results in a few weeks on that too.
Replied by Absa
Salmiya, Hawally, Kuwait
01/01/2013

---
Alum and Rose Water  
Posted by Jess (Melbourne, Australia) on 09/26/2012

Hi Everyone, I just wated to ask will shaving alum work the same as alum powder? If I just dip it into rose water and apply it, will it work the same?
I'm assuming if I use this on my face it will work the same as body hair, is that correct? I don't see why not.
Do I need to remove the hair before I apply the alum and rose water? and if I wax can I apply the alum and rose water straight after or will it be too strong?
Thank you all so much for your help :)
Replied by Jess
Australia
01/06/2015

Replied by Betsy
Wilmington, De
01/06/2015

Replied by Suseeq
Sydney, Australia
01/06/2015

Replied by Jenn
Cobbora, Australia
01/06/2015

Replied by Jess
Melbourne
04/13/2015

Replied by Sindee
San Diego
04/28/2015

Worked Temporarily

---
Blackstrap Molasses  
Posted by Kim (Westport, MA) on 02/11/2007


Hi there I have been reading and applying the remedies on this site now for over a week with positive results. Since I have added taking 1 tablespoon full of blackstrap molasses every morning before or after my acv concoction, I have noticed something different about the hair growth I suffer from on my face. It I feel has retarded the growth, slowing it down so I don't have to pluck so often. Could it be true? I have suffered for years and years with this condition, I think due to polycystic syndrome. Is it possible that possibly the magnesium in the molasses is affecting my hormones in such a positive way? All I know is, I will keep taking the acv and backing soda for general well-being and pain reduction, along with my tablespoon of black strap molasses to help with female issues and help reduce pain as well. I have noticed my knee pain that was really bad, has almost totally gone away. When I mention what I do to others they simply shake there head roll there eyes, and decide its not for them. But I have to say my excitement and testimonials are making some wonder! All I know is my contact dermatitis disappeared, and pain has greatly diminished and now facial hair slowing down...I am waiting for my body to begin showing me more signs of all of the natural elements being to cure/heal& be gone! I am in awe of this site and appreciate all the feedback I read.
Replied by Elizabeth
Easton, Maryland
01/23/2011

Replied by Erika
Oakland, Ca, Usa
05/12/2011

Replied by Jessie
Nunya, Usa
08/08/2011

Replied by Lovelife
India, Up
10/16/2011

Replied by Worried !
Karachi, Pakistan
12/17/2011

Replied by Mariam
Jacksonville, Florida
01/29/2012

Replied by Candance
Fremont, Nebraska
10/28/2012

---
Cocoa Butter, Calomel, Epsom Salts  
Posted by Brooke (Montgomery, TX) on 03/09/2008


Cocoa Butter - 3 drams (1 dram = 1/8 oz.)
Calomel - 2 grains
Epson Salts - 20 grains
Mix these thoroughly, with a mortar and pestle. Massage this ointment gently in the areas where you want to remove the hair. Leave it on for 15-20 minutes, then rub off. After, use coconut oil, or any good natural moisturizer.
Replied by Sarah
Alamosa, Colorado
04/26/2008

Replied by Pati
Alexandria, VA
09/22/2008

Replied by Sonia
San Diego, CA
11/16/2008

Replied by Lathika
Vizag, A.P., India
07/15/2009

Replied by Kathy
Nevada, NV
07/17/2009

Replied by Brooke
Montgomery, Tx, Usa
12/05/2010

Replied by Merryanne
Orange City, Florida, Usa
12/06/2010

Replied by Brooke
Montgomery, Tx, Usa
12/06/2010

Replied by Mh
Toronto, On, Canada
12/11/2011

Replied by Kadi
Colombia
09/05/2013

Replied by Karen
Virginia Beach, Va
06/10/2014

---
Coconut Oil, Flaxseed Oil  
Posted by Andrea (Natchez, Mississippi) on 08/11/2016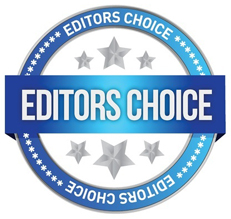 About 3 years ago, to my horror, I found a course thick black hair growing on my chin, at first I plucked it and It stayed gone almost 10 months, (the time frame is very accurate because it just so happened the hair first appeared on my 33rd birthday) but now It appears about once every 9 weeks . So about 3 months ago, for unrelated reasons, I began looking into Natural/organic skin care and whipped up this exfoliating scrub using the following:
organic ground flaxseed
coconut oil
Himalayan Pink Salt
a few drops of tea tree oil
**also after having a cup of lemon zinger tea I emptied the contents of the tea bag into the mixture with a little bit of boiling hot, store bought distilled water **
Well, because the flaxseed thickens and gets super slimmy it went from a scrub to more of a mask that I left on for about 15 minutes after it was dry, then I added little warm water & was able to use it as an exfoliating scrub after all, a gentle once over and my face felt and smelled amazing, my skin was so smooth and it was brighter.
As I said before, usually that hideous hair showed up about every 9 weeks but it's been over 12 weeks since I used the scrub and NO HAIR ON MY CHIN!!! *
*I think using the boiling water brought out the oil from the flaxseed but please don't take that as fact I'm only guessing
** I am convinced it was the flaxseed bc I've been using the other ingredients for a while, and the hair was still coming back. now I just boil some water add it to the ground flaxseed, Pink salt and coconut oil, paint it on, let it dry then scrub myself head to toe ...my skin is so happy smoothe and it even seems that the little bit of cellulite I began to notice About a year ago (butt and thighs) seems not so visible these days...
Probably use this 3 or 4 Times a week for body and for face I just add boiling water to ground flaxseed for a sticky but soothing moisturizing skin brightener just about daily....
---
Posted by Sandy (Christchurch) on 11/03/2015 2 posts


I have had course hairs on my chin for several years, made worse when I decided to pluck them, I usually pluck these hairs twice a week, About 6 weeks ago I made flax seed oil for my hair, and decided to put some on my face to see if it would be good for my skin, around the same time I also applied coconut oil....I used both of these products for about 2 weeks but stopped as I didn't like the tight feeling it gave my skin.
From the time I started using the gel and oil I noticed the hair on my chin had stopped growing, I kept feeling for hair to pluck and NOTHING..It has been 6 weeks and to date I have pulled out 3 hairs.....This is so weird...I figured if it is the oils then when I stopped using them the hair would return..but it hasn't.
Replied by Teresa
Chicago, Il
03/23/2016

---
Epilator, Alum and Rose Water  
Posted by Nicole (Melbourne, Australia) on 06/09/2013


Worked Temporarily

Shaving alum and rosewater:
Hello everyone, Right after I wax I dip the solid shaving alum into a bowl with rosewater in it and apply it to the skin for an hour or half an hour depending on the area. It does sting a lot but it's worth it. I use this on my face, arms and legs.
I have noticed a huge difference, the hairs are lighter, thinner, take longer to grow out and I have a few bald spots.
But if I don't wax for 2 months the hair grow back in the bald spots, I thought the alum and rosewater was supposed to permanently get rid of the hair but the hairs are still there, they just take longer to grow back and are much thinner.
Is alum and rosewater supposed to get rid of hairs permanently or am I mistaken?
Can anyone please tell me why this is happening? Do I need to be more patient?
Thanks for all your help by introducing this method to me and thank you in advance for all your answers :)
---
Posted by Beth (Dublin, Ireland) on 10/15/2010

OK, I managed to get the alum powder, I made it into a paste with the rose water, however it is very gritty and find it hard to adhere to the skin, it dries up pretty quickly when applied and flakes off after a minute or two. Am I mixing it wrong? Is there anything else I can mix with it, to make it stick to the skin better? Thanks Beth.
Replied by Tish
Toronto, Ontario
10/16/2010

Replied by Citygirl27
Richardson, Tx
06/01/2012

Replied by Jess
Melbourne, Australia
09/28/2012

---
Posted by Sara (Sacramento, Ca, USA) on 10/09/2010

Dear Friends, I am just wondering if someone out there know to remove hair naturally. Someone was talking about Alum and Rose Water. If she is reading my question please get back to me with more details. Thanks, Sara
Replied by Francisca
Michelbach-le-bas, Alsace, France
10/10/2010

Replied by Mas
Rockville, Maryland
12/26/2011

Replied by G
Nyc, Ny
12/28/2011

Replied by Mas
Rockville, Maryland
01/04/2012

Replied by Naturallysimple
Just Call It Heaven, United States
09/10/2012

Replied by Jess
Melbourne, Australia
10/09/2012

Replied by Citygirl27
Richardson, Tx, Usa
10/13/2012

---
Posted by Jocelyn (New York, Us) on 09/24/2009


i have been using the alum powder with the rose water every day for a month, and i got the opposite outcome. i have more hair growth rather than getting rid of hair. I am getting worried...
---
Posted by Hafs (London, UK) on 07/12/2009


getting rid of excessive bodily hair: I found by using a good quality epilator on my body in 2 years I have almost totally eradicated my hair on arms and legs .I looked like a chimp before. My facial growth is really severe for that i've found ground powdered alum mixed with a good quality rose water rubbed on daily after I thread my facial hair. I rubb it in and leave on for about 1 hour reapplying if necessary .(if I don't thread daily I get a beard within 2/3 days) is finally making a difference .Aftr two month I can actually see a difference and now only thread every 2 or 3 days.This is a remedies used in Pakistan , i've seen many totally hairless women who swear by it.Works even on under arms etc. Apparently girls use it from the onset of puberty and within a couple of years are hairless on any part of the body. Best of luck to any one who suffers as I have since my teenage years.
Replied by Kay
The Valley, California
07/14/2009

Replied by saf
London, UK
07/15/2009

Replied by Hafs
London, UK
07/17/2009

Replied by Hafs
London, UK
07/22/2009

Replied by Saf
London, Uk
08/13/2009

Replied by Hafs
London, Uk
08/18/2009

Replied by Jocelyn
New York, New York, Usa
08/26/2009

Replied by Kelly
Ny, Us
08/28/2009

Replied by Naj
Birmingham, United Kingdom
08/29/2009

Replied by Phyl
Ocklawaha, Fl
08/29/2009

Replied by Tracey
Gainesville, Fl
08/31/2009

Replied by Hafs
London, Uk
09/01/2009

Replied by Leah
Nyc, NY
09/02/2009

Replied by Leah
Nyc, NY
09/02/2009

Replied by Lisa
Thousand Oaks, Ca
09/02/2009

Replied by Leah
Nyc, Nyc
09/02/2009

Replied by Leah
Nyc, Nyc
09/06/2009

Replied by Leah
Nyc, Nyc
09/06/2009

Warning

Replied by Sheryl
California, Us
09/11/2009

Replied by Saima
London, UK
09/17/2009

Replied by Kvt
Palo Alto, Usa
09/22/2009

Replied by -eaasdd
Bristol, Uk
01/12/2010

Replied by Katya
Chandigarh, India
07/26/2010

Replied by C
Calgary, Alberta
08/03/2010

Replied by R
Pune, India
09/17/2010

Replied by Nausheen
Ad Doha, Qatar
02/28/2011

Replied by Butterfly
Singapore
03/07/2011

Replied by American Ed
Silver Spring, Md
04/12/2011

Replied by Sunshine77
Stockton, Ca
05/17/2011

Replied by T
Phoenix, Az Usa
05/24/2011

Replied by Ana
Ny
07/16/2011

Replied by K
San Jose, U.s
08/04/2011

Replied by Deepti M
Schaumburg, Il, Usa
01/20/2012

Replied by Winnie
Hampshire, Il, Us
02/17/2012

Replied by Dan
S.s., Md.
03/09/2012

Replied by Winnie
Hampshire, Il, Us
03/09/2012

Replied by Deepti M
Schaumburg, Il, usa
03/28/2012

Replied by Cath
London, Uk
04/25/2012

Replied by Nia
Melbourne, Australia
10/12/2012

Replied by Nia
Melbourne, Australia
11/02/2012

Replied by Cath
London, Uk
03/27/2013

Replied by Mounia
Bahrain
04/18/2016

---
Honey and Lemon Juice  
Posted by Shalu (Haryana, India) on 03/30/2011


Facial Hair Removal: Mix honey and lemon juice in equal proportions and apply on face for 10-15 minutes every alternate day. It also adds glow to your face. Thanks.
---
Laser Hair Removal  
Posted by Lisa (Hudson, Ontario Canada) on 01/18/2012

On the subject of lazer hair removal, myself and both of my sisters suffer with unwanted facial hair growth and we have all had lazer therapy for this problem with successful results. We all have dark hair and dark skin. On some of the comments on this site some people said that they didn't have good results with the lazer; that their hair grew back and that it doesn't work if you have dark skin.
Before going for my therapy I would stay out of the sun to keep my face from getting tan and the dermatologist can also give a bleaching cream to lighten the skin if you need it before the therapy. The lazer does work best on darker thicker hair. I had to go about 10 times and I didn't have anymore hair growth for about a year and you have to go back once every 6 months to a year and have one treatment to keep it maintained.
The hair that grows after the treatment is not the same hairs that were treated with the lazer before- it is new ones that are coming back. The hair that is treated with the lazer doesn't come back because the lazer destroys the hair follicle. You can't just go and have treatments and never go back to keep it maintained because with this hair growth problem you will always have new hair growth. It doesn't work for people with blonde or gray hair but I was told by my technician that they are working on developing a lazer that will target light haired people.
The lazer does work for dark haired people but you have to keep it mainted. I am stuck out in the boonies in canada and don't have access to lazer now and I'd love to go get treatments because it's been 2 years since my last treatment and now I'm starting to look like a man again lol
Replied by Louwrence
Rustenburg, North West South Africa
01/19/2012

---
Mint Tea  
Posted by Becky (Atlanta, Ga) on 08/10/2009

Mint tea for Hirsutism : This is not something I have direct experience with, but I have heard of a remedy for women with extra hair growth that is not listed here. It is spearmint tea! Yummy, right? You can probably find more info by googling it but I heard an herbalist talking about how mint tea will lower testosterone in women. Apparently it can start working within a week, drink two cups of mint tea a day. If anyone tries it please share your experience. Sounds like a really easy remedy to try. :-)
Replied by Miss G
Columbia, Ky
12/11/2009

Replied by Kay
In The Valley, Ca
12/12/2009

Replied by Missg
Columbia, Ky
12/13/2009

Replied by Tessa
Auckland, Nz
09/22/2010

Replied by Sandy
Toronto, Ontario
02/24/2011

Replied by Citygirl27
Richardson, Tx
06/01/2012

Replied by Louwrence
Rustenburg, North West, South Africa
06/02/2012

Replied by Catherine
Colorado Springs, Co
06/03/2012

Replied by Lu
Armenia
09/12/2012

Replied by Citygirl27
Richardson, Tx, Usa
10/13/2012

---
Multiple Remedies  
Posted by Gean (Salina, Kansas) on 05/12/2008


re: Facial Hair. A few years I had bought a Gaia Herbs naturopathic handbook by Richard Scalzo, and tried their herbal suggestions for allergies. Within a couple of weeks or less, I realized that all the hair on my upper lip had disappeared. The stuff I took was: Compounded Turmeric/Catechu 30-40 drops 3-4x daily between meals (4-6months) Fresh Nettles Extract 30-50 drops 3-4x daily (4-6 mo) Compounded Echinacea 30-40 drops 4x a day (The health food store got me Echinacea/Goldenseal instead since they couldn't get the other one, which I shouldn't have taken long term had I known) Licorice Root Solid Exract 1/8-1/4 tsp 2x daily for 2-4weeks (you can order this from Tahoma Clinic, search online) Compounded Bitters Elixir 1/2-1 tsp. 3x daily in a small amount of warm water before meals 4-6 mo. Compounded Psyllium Husk Powder, 1 heaping tsp. in full glass of warm water 2x daily for 3-4 mo. Compounded Vitamin C Elixir 1 tsp. 2x/day Flax oil 1 Tbls. 2x/day. Always take a break from this every seventh day, every seven week, every seventh month. It's expensive and takes time and effort, but I guess it really balances hormones. I didn't do it for the full 4-6 mo.,(my blood pressure kept dangerously dropping, probably due to the long term goldenseal) but when I get money and time I'll try it again.
---