Sodium Bentonite Clay, Probiotics
Posted by Koy (Ann Arbor) on 05/21/2022


I have read, that sodium clay leaches calcium out and that is why calcium bentonite clay is preferable (something like cardio calcium EDTA is more advisable for cardio heavy metal chelation that sodium EDTA). Some thoughts on this?
---
Sodium Bentonite Clay, Probiotics
Posted by Ron (Tavernier, Fl) on 12/27/2014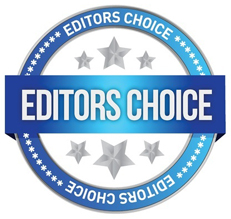 Update:
In my search for a cure I realized I was using crutches in the form of many supplements. I have also found the root to all conditions such as afib, or all chronic conditions such as asthma, cancer diabetes etc is either toxicity and or deficiency. I have also discovered that the best way to eliminate the toxic conditions in the body is with bentonite clay, food grade sodium bentonite. Small amounts do not cure, large does. The stools should be massive, and daily, not small and occasional.
My AFIB is getting less and less to the point that I seldom have an attack and if I do a large bowel movement usually corrects it. Benonite not only pulls toxins from the colon but also pulls toxins from the organs and blood but and it takes at least 5 tablespoons taken daily to work or in pill form up to 80 pills.
Bentonite combined with probiotics will work for 80% of all afibs.The others are heart conditions mine was a colon condition which most of us have. This needs to be done for a year maybe two depending on the individual. I had all day every day 24 hour afib. I would wake up at night or in the morning with run away heart beating loud and fast. I could feel my heart beat in my ears. It was all irritation of the vegus nerve that also controls the heart, the source of which was inflammation coming from toxic conditions in the colon. Other symptoms were heavy mucous after eating, heavy mucous in the morning upon waking and showering. Heavy mucous coming from my nose when having a bowel movement, tinnitus, constipation or diareaha, in a cycle. The constipation would get better until it losened to diareaha , then back to the constipation. Back and forth and back and forth. Now its all healing up nicely with the bentonite.
I also use psyllium and or oxy colon cleanse because the bentonite can bind you up a bit when you take a lot but those massive stools sure move out the toxic waste. If you are not having well formed stools at least once a day you are accumulating toxic matter that could be affecting the vegal nerve that affects the heart. This was the holy grail for me.
---
Sodium Bentonite Clay, Probiotics
Posted by Ron (Tavernier, Fl) on 12/14/2013


Here is my latest information. [older posts under Alkaline Diet in the A-Fib section]
I have suggested previously that my afib was caused by toxic blood and that my PH was off. I have since put it all together even more and have cured my afib with a simply effective therapy. Since it is my belief AFIB is an over acid condition caused by poor gut function, poor adrenal function, poor diet, etc I have addressed those issues. Anyone can see the things I have tried over the years and believe me no one supplement will do it, but a long term therapy will. My final solution to this problem is unique and maybe a bit unusual for those not as familiar with this monster as I am. I take bentonite clay and probiotics as my major therapy. The bentonite pulls the toxins and acids from the body and the probiotics creates healing conditions in the colon. None of this comes in a short time this takes over a year of work. The bentonite is the best thing to draw acids from the body, and those acids create conditIons when the heart surface tissue becomes inflamed and irritated resulting in what we know as afib. I take sodium bentonite in a liquid bentonite from a well known company that supplies the product. First use of bentonite can cause constipation so use should be for 3 days on 4 days off until one gets used to it.Probiotics should be a good brand like Key or dr Ohhiras. If one wants to speed the process a bit diet change can come to play, maybe not a radical as mine since I have become mostly vegetarian. It takes time to heal the monster give yourself a year at least. For more information on this and to get products one can look up unique healing on youtube or simply buy your own wherever you like. It works for me and should work for you.
---