Garlic
Posted by Don (Michigan) on 11/22/2018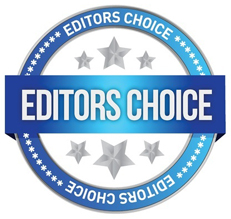 Infection Causing AFIB.
I have been overseeing the care of a dying parent the last 6 months.
Anxiety, hospitals, caregivers not doing their jobs and zero communication between shift changes, etc.Those of who have gone through this know exactly what I mean. I would go all day on black coffee then get home and gobble down food so fast it would sometimes get stuck in my food pipe, which is ironic because I am a notoriously slow eater. It was all natural foods, mainly cashews, almond, seeds, squash, apples, etc. I had been suffering from mild diverticulitis and a small hiatal hernia for several weeks with pain in left abdomen and just below center ribs.
The last few weeks had been having mild tachycardia episodes of 115 - 130, skipping and fluttering which I attributed strictly to anxiety. You should also know that my normal resting heart rate is 45 - 55 with no standing dizzy or any negative symptoms, just normal.
One evening I came home and gobbled down spaghetti squash, fried onions and a raw jalapano pepper. The pepper had been frozen for about a year and I usually boil them in soup. When I ate this one raw I did notice the seeds and inside were all black but I gobbled it down anyway. About an hour later I developed severe pains in those two areas and was sweating and my forehead was hot. The pains would travel as stinging lines up through my chest, shoulders and neck. I tried my usual raw horseradish for gut problems but it did not work. I suffered through the fever, pain and tachycardia for several days. My resting heart rate was now continuous at 115 -130. I was having drenching night sweats.
I tried all the natural antibacterials like pau d arco, olive leaf, oregano oil, tea tree, etc etc. Then I ate some raw garlic slices and almost instantly all symptoms reduced dramatically. I could feel the garlic working. After 3 days of eating 4-5 cloves of garlic a day I woke up with my head cool, no pains and absolutely NO AFIB. That was 3 weeks ago and my heart rate has been rock steady every since. And my entire gut feels natural.
FINDINGS: I believe I had been suffering from mild bacterial diverticulitis and inflamed/infected hiatal hernia for some time. Also I think the raw jalapeno pepper was contaminated with salmonella or some other pathogen. I believe my AFIB had nothing to do with diet or anxiety, but strictly from a pathogen infection.
CONCLUSION:
YOU HAVE TO MATCH THE TREATMENT TO THE PATHOGEN.
The correct treatment will react immediately.
---