Apple Cider Vinegar
Posted by Bee (Vancouver, Bc) on 03/30/2016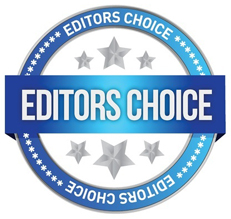 My father had Ankylosing Spondylitis (AS) many years ago and suffered for 2 years. He and my mom began a vegan antiinflammatory diet and within several months he was cured but it took way too long. Well when I began exhibiting similar symptoms a few months ago I knew right away what was happening. I was getting excruciating pain at night and my back would stiffen up. But once I got up and went about my day, the pain would greatly subside...only to return again the following night. Well then I began my search for a fast cure. I came across the no starch diet, which reportedly works really well for many with AS but I love potatoes and wasn't ready to give them up just yet. But then I came across a couple testimonials of people using apple cider vinegar. I happened to have some so I began drinking it during the day at work.
I kept a large 1.5 L bottle of water at work and I would add about two or three tablespoons of ACV in it. I would drink it throughout the day. Well I noticed almost immediately that my symptoms subsided. I was still getting discomfort at night but nothing like before. The improvement was about 70%.
On the days I would forget to drink the ACV, the pain returned with a vengeance at night. One night before going to bed u panicked because I realized I had forgotten to drink the ACV earlier. I panicked and grabbed a tall glass of water with ACV in it and just chugged it down before going to sleep. That night I had zero pain. I realized that the key was to drink it within 20 minutes of going to sleep. I now sleep painlessly! It's a miracle. I use organic acv.
I hope this helps someone.
---
Ayurvedic Remedies
Posted by Ramesh (Mysore, Karnataka) on 08/03/2016


I had Ankylosing spondylitis since 20 years, I am 45 years now and almost leading a active normal life pain free. I have read a lot about this disease and almost tried every thing recommended. Ultimately out of my experience I have shortlisted some alternative medicine and life style for a sure shot way of leading a pain free life..
Take these
Singhanad guggulu tablets twice a day af ( for pain and inflammation)
Chitrakadi Vati tablets twice a day af ( this is for proper metabolism and digestion, since all most all the diseases have there roots from stomach because of improper digestion which leads to accumulation of toxins in between joints causing inflammation)
Curcumin tablets( turmeric) twice a day af ( works excellent for inflammation and pain)
Vatari Churna powder 1/2 tsp twice a day af ( for pain and inflammation )
Shilajit tablets twice a day ( for maintaining high energy levels)
Liv52 tablets 2 tablets 40 minutes before food
Apple cider Vinegar 2 tsp with 2tsp of Manol tonic morning 30 mins before food
Omega 3 tablets 500 mg twice a day
B Active multivitamin tablets twice a day.
Rejoint ( Glucosamine ) tablets twice a day along with food.
Take trice a day ginger tea ( boil raw ginger and add 1tsp of honey) after food. This is a natural pain killer and anti inflammatory.
All these above mentioned are Ayurvedic medicines and Supplements with zero side effects.
Along with I take..
Sulfasalazine SD tablets 1000mg + Voveran Sr 75 mg twice a day.
Folitrax 20 mg once a week.
I do 2 hours of weight trading exercises 5 days a week which very much keeps me fit and mobile, as you know that more muscle mass in your body will helps in better metabolism.
I also do 30 minutes of Pranayama Kapalbhati and Anulomb vilomb each daily.
Drink at least 10 glasses of water every day and sleep for at least 8 hours a day only in the night. Sleeping during day time will impair your metabolism and digestion which is agin a cause of all types of arthritis. Have your food in a fixed time every day.
Sit calm for alteast 15 mins a day only focussing on your breath, you will see how you automatically start breathing deeply.
Avoid these...
Gluten, Milk, Fried food, Sugary food, white flour, Smoking, Drinking, Cold water bath, cold weather. Unwanted stress ( mild stress is in fact good for human beings) and negative people and thoughts.
Try following this regime and have patience for the results will start showing.
I am almost leading a normal active life now, my sex life is also very active.
Replied by Anup
(Nagpur, India)
10/26/2016

Replied by Himanshu
(Minnesota)
10/30/2017

---
Borax, Ashwagandha, Dietary Changes
Posted by Mike (Pittsburgh, Pa) on 06/09/2014


Borax for arthritis - ankylosing spondylitis:
OK I wanted to share my story. I'm 46 male and have suffered from back pain for years. For those of limited attention here's my verdict: it works! I can't tell you what a relief it is to have MULTIPLE days pain-free. I wake up thinking I will be in pain but it's just not there anymore. This after 15 years of constant pain. I'm almost hesitant to report it because I don't want to jinx myself.
Anyway, at about 30 I was diagnosed with herniated discs, degenerative disc disease, and possible ankylosing spondylitis. I was told that I would have to learn to live with arthritis pain and take NSAIDs. I did this for years and finally upgraded to narcotics. This didn't last long because I didn't like falling asleep all the time.
A few years ago my dad had back surgery and was diagnosed with AS so I'm sure I have the gene too. I have suffered from back pain since a young kid but was told I was just chubby and to suck my tummy in. That was an actual diagnosis from a doctor too!
So I learned to grin and bear it. Literally I took nothing for years - not even NSAIDs because they were ineffective. But every year the pain got worse. So somehow I stumbled on EC.. I don't even remember how but I just started reading and was hooked.
I found the baking soda remedy and tried it with limited effectiveness. Then I kept reading EC and learned about black strap molasses and ACV...VitaminShoppe and GNC became my new hangouts. I tried lots of cures for pain/inflammation and had some success. But what I am currently doing has been nothing short of miraculous and I will tell you exactly my regimen further along. I am so happy I made the investment of time in order to learn about my ailments. I could have done it without EC but it would have been so much harder on my own. I owe a debt of gratitude to EC for putting this together for people like me.
MY Ailments:
Arthritis - lower back and SI joints
Anxiety
Depression
What I tried:
Niacin
Apple Cider Vinegar pills (careful with these)
Bragg's ACV
Baking Soda (temporary relief)
Ginger
Garlic/Cayenne
Tumeric
Vit D
Fish Oil
Copper
Boron
BSM
H2O2
Borax
L-theanine
L-thyrosine
Ashwagandha
5-HTP
My current regimen:
Boron 12Mg daily (until relief - currently not taking)
Borax 1/4 tsp per day diluted (every day not just 5 days)
Bragg's ACV 2 TBSP diluted x 2-3 per day
Ashwagandha x 3 per day
5-HTP 1 x per day
Magnesium
Low starch diet
BSM 1 tsp in my coffee
Copper 3 x per day for my gray hair... still under review
What was effective for my arthritis:
Borax/Boron
Ashwagandha - awesome for inflammation
After reading up on the borax cure I realized that you need high doses in order to be effective. Please do your own research but 10-30Mgs will not hurt you. Yes it tastes like crap. I mix mine with only a limited amount of HOT water. If you mix it into cold it does not dissolve completely. Then I mix it into juice or iced tea and do a shot, followed by a H2O chaser. This is how I like my ACV too. Get it into you and chug water. I don't know about all this "can I sip it throughout the day" people out there... I don't like it short-term why would I like it long-term? I'm getting off track...
My pain kept me laying on the floor most of the day and it was a real hardship to do anything. After 3-5 days of taking high levels of borax I found relief. At first I thought it was just OK... and waiting for symptoms to return. But they only came back when I abuse myself. That is - I either stop taking my supplements or I break my diet. The other day I ate a really starchy meal that was served to me. I flared up and for me it starts in my feet... everyone is different. But I know the cause and that is POWERFUL. I can control my disease now.
So, while Borax has been effective for me, I can't discount the effect of diet. Anyone suffering from arthritis should review the effect of diet on inflammation. I am currently trying to do a low-starch diet and this was only after talking to people on EC. Good luck being starch free in this world - everything you look at is made from it. And wheat of some form. Ugh.
Anyway. Google it - but what I found was that there is a school of thought that arthritis pain is caused by a microbe living in the lower intestine. They are there naturally but when your diet consists mostly of wheat and starch the population explodes! The idea is - reduce the wheat/starch that feeds these microbes and you will lessen your arthritis pain. So far it's working for me!
Any questions I will be happy to answer...
Replied by Jatin
(India)
02/18/2015

Replied by
Baldev
(Mumbai, India)
02/19/2015
189 posts
Replied by Lori
(Bridgeton, Nj)
10/09/2015

Replied by Raghavendra
(Hyderabad)
10/13/2015

Replied by Anonymous
(India)
11/16/2015

Replied by Abhi
(New Delhi)
02/10/2016

Replied by
Baldev
(Maharashtra)
02/10/2016
189 posts
Replied by Raghavendra Char
(Hyderabad)
07/01/2016

Replied by Mark
(Lubeck)
04/07/2022

---
Cod Liver Oil
Posted by Wendy (London) on 02/07/2014


I have started taking Vitamin D in the hope it would boost my immunity against catching colds.
I do take issue with the posters who say Cod Liver Oil is bad. My husband has Ankoloysing Spondolitis (sorry not sure of spelling) arthritis of the spine. This first came on when I first knew him age 29. Sometimes he could hardly walk for the pain. He read about cod liver oil and started to take it off of the spoon. Within 3 months the pain had gone and he has taken it every day since and he is now 70 years old.
Replied by bharathi
(NJ)
06/26/2021

---
D3 +
Posted by Kerrie (Sydney, Nsw Australia) on 09/19/2012


I have AS, diagnosed nearly 8 years ago. I have tried everything and stumbled upon something that has made a remarkable difference to my pain. I have been taking a supplement with vitamin d3 1000iu per tablet, boran(from borax)1mg, selenium 50mcg, and natural vitamin E 33 mg. I have been taking this supplement two mid morning and one in the afternoon.
At the same time I am taking red algea (lithothamnion calcareum) 500mg, twice a day (taken at same time as red algea). Before trying this, talk to your Dr, not everyone is vitamin D difficient. I avoid the sun as I am fair skinned and burn easily.
---
Dietary Changes
Posted by Anne (California ) on 05/03/2022


For Ankylosing Spondylitis, I would try non starchy veggies, not beans at first. If you can tolerate salmon or chicken try that too.
Many folks with AS test a piece of food with iodine (do not eat test piece). If it turns from amber brown to black it is starchy and then you do not eat it. If the food does not change color then it is not starchy.
I have read many testimonials about how a no or low starch diet is helpful. Beans are starchy and might cause inflammation.
---
Dietary Changes
Posted by Judith (The Netherlands) on 03/27/2015


Let food be our medicine. I was diagnosed with Ankylosing Spondylitis in 2010. I started the no starch diet in 2011 and my symptoms diminished in one week. Yes, that is ONE week!!
A.S. is an auto-immune disorder. It has everything to do with a bacterial imbalance in the gut. And of course our genetic sensitivity for this disease. Getting diagnosed with this doesn't mean we cannot change anything. We can. I proved it to myself and I am happy as a child now!! I can walk again, ride my bike. No more pain and misery. I want to ask people with A.S.: please give it a try! Read more at KickAs.org.
Replied by Maureen
(New Orleans, La)
04/21/2015

Replied by Marcin
(Toronto, Canada)
04/22/2015

Replied by Lorrie
(Sarasota, Fl)
10/02/2016

---
Dietary Changes
Posted by Sean (Uk) on 10/29/2014


Hi Mike et al
Really interesting to hear your stories.
I have been treating my Ankylosing Spondylitis - drug free with diet for over 22 years. I am now 48.
I fully subscribe to the Klebsiella theory of Ebringer... but the work by Dr. Fasano regarding tight-junctions in the gut and gluten has made we see that control of gut permeability is "everything" to this disease. I can eat most foods but avoid gluten based foods (including drinks, beer / lager) like the plague - in recent years (last 2) - I have taken not 1 single NSAID - even when I have had a headache / migraine.
I take Vitamin D, Magnesium, Zinc, Selenium and Manganese.
I am in the best shape regarding controlling my AS than I have been for over 10 years.
Knowing what I know and my result - I can see that low-starch / modified paleo is a gold-standard but start with reducing foods that cause leaking gut and then progress to the stricter regime if you need to.
BTW - I got here searching for PRONASE - as I had read a medical study about Streptococcus infections. I have a friend with Psoraisis and Psa.
I read too that Pronase can inhibit the immune response to Strep that can fuel some forms of auto-immune disease. But again... gut barrier is always key.
Replied by Darius
(Uk)
01/27/2015

Replied by Ryan
(Salt Lake City, Ut)
04/22/2016

---
Dietary Changes
Posted by Zark (Emerald City, The Land Of Oz) on 11/07/2013


No Starch Diet works well.
I have had Ankylosing Spondylitis for well over a decade now. It gots so bad at times that I would think about my bleak future, that I didn't want to live that way in constant pain and unable to move... well, I just wanted out if you know what I mean.
One day, quite a few years ago, after having terrible food poisoning I couldn't keep my food down so I decided to fast on water until things calmed down. I was puking and getting bad diarrhoea too. My body just cleared everything out of my gut in both directions. There is a stark memory of me throwing up one last time and there being nothing left in my system.. minutes later the pain and inflammation in my obdy started to clear!
This pain had been my constant companion for years, and only strong drugs could ease it. In fact the disease had gotten so bad that even potent anti-inflammatories (NSAID class) could only do so much for me as the dosage becomes too toxic at higher doses, so there was a limit to how much I could take.
Well, that experience of no pain after clearing my gut out was fascinating to say the least, as was the physical, emotional and mental effects of fasting (all good! ). And when I started eating food again the pain came back :-( Well, to cut this long story short, my experiences proved to me that food was somehow triggering the disease.
It has taken years of carefully observing my body to really understand what works best for me. But to put the diet in simple terms:
== I can't eat these ==
Starchy foods (including buckwheat, quinoa, spelt, etc); All grains (flour, wheat, corn, oat, except oddly enough glutinous rice); Potato, Bread, Starchy legumes such as peas and lentils; Beer :-(
== Safe foods ==
All oils, All leafy greens, All meats, including seafood, Soy sauce (starch gets fermented), Most vegetables - broccoli, carrot, garlic, onion, ginger, long green beans..., Tofu (starch is removed in traditional processing), Coconut
Replied by Zark
(Emerald City, The Land Of Oz)
11/28/2013

Replied by Ismail
(Pakistan)
07/24/2014

Replied by Dave
(Fountain Inn, Sc)
07/24/2014

Replied by Zark
(Emerald City)
07/24/2014

Replied by Zark
(Emerald City)
07/24/2014

Replied by Anna
(New York)
07/27/2014

---
Dietary Changes
Posted by Brad (Providence, Rhode Island) on 01/12/2012

To Cat as well as everyone else. I am 36 and have had psoriasis since I was 5 years old. At 26 I got psoriatic arthritis aka anklosing spondylitis. Last year I stopped all pain medications and have been trying to get rid of this miserable condition covering 70% of my body and even worse the pain in neck and back. I have tried so many differnt things and tried to diet giving up so many foods except veggies and lean meats but always cheating and continually keeping wheat and dairy involved.
Anyway I finally caved in yesterday and went to a naturopath who truly believes that the triggers are probably the wheat and dairy for I was so young when I contracted this affliction. At 5 I had no stress, no mercury fillings, no toxic mold, no nothing. Talking to my mother yesterday she said when I was 2 years old I was allergic to milk. Well with my perserverance and the help of the n.d., I damn well hope I am about to turn the corner. I want to say goodbye to 2011 the worst year of my life even though I learned so much about candida, leaky gut you name it.
If I could do the holistic approach over again my first step would be to see an allergist then a naturopath. Sometimes reading so much can set you off course. Day 2 no dairy no wheat absolute cake walk. I am expected to see results in a month and substantial results in two months said the n.d. Well thanks for all who read this, love E.C.- read everyday and 2012 gonna keep it simple and spirits are high. God bless and screw big pharma.
Replied by Karen
(Hastings, Mi.)
08/22/2012

Replied by Zark
(Emerald City, The Land Of Oz)
01/19/2014

---
Serrapeptase, Nattokinase
Posted by Robert (Ct) on 11/28/2016


I have been told by the doctor I have AS. I have also been very tired, no energy. I started taking Serrapeptase and Nattokinase both are enzymes. I can not tolerate the naproxen he gave me! You take these on a empty stomach. I have been taking the supplements for the anti inflammatory benefits and they are very good at reducing pain and inflammation but I can't believe how much they have reduced my fatigue!
Replied by Judy K
(Minneapolis, MN)
03/07/2023

---
Vitamin D
Posted by J (Lucknow, India) on 09/07/2006

I am looking for natural remedy for irritable bowel syndrome and ankylosed hip and spinal joints.
Replied by
Ted
(Bangkok, Thailand)
385 posts
Replied by Sachin
(Delhi, India)
01/17/2010

Replied by Lady_m
(S.f. Bay Area, California, Usa)
05/01/2010

Replied by Mr B
(Sydney, Nsw)
07/01/2010

Replied by Fazal
(London)
05/05/2015

Replied by Lori
(Clearwater, Fl)
06/21/2016

---