Nettle and Horseradish Tincture
Posted by Shelley (Sun Valley, Nevada) on 11/28/2016 8 posts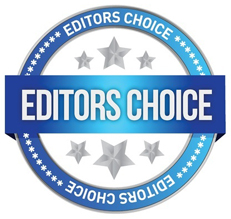 I use a tincture that I make of Stinging Nettle Tea from traditional medicinal. I use all 16 of the bags in a 32 Canning jars. I then add about an 8th of a cup of horseradish powder. I pour Brandy, I don't use Vodka since it gags me. I fill the jar to the bottom of the Rings. I stick this in my dark cupboard after I have shaken it so that it is all mixed together. I shake it daily for 2 weeks.
I take a tsp in a 16 Oz glass of water and ice and as soon as I first sip my sinus clear, my mold caused frog voice is gone. I use it for seasonal allergies, as well as our mobile home had serious mold issues that we have removed, and I used it to help with my severe mold allergy.
I original bought Simpliers Nettle and Radish tincture for many years since it was readily available in Sonoma County CA where they are based and where I grew up. After moving to Northern NV last year, I could not find it anywhere and was upset since I never paid more then $5.99 for an Oz. The only tincture I could locate was at Whole Foods at $15.99 an Oz. Not the same brand. I began making my own this past Springs after coming home from a month in a hospital and having been hit by a car as a pedestrian. My hospital room had moldy ceiling tiles, I was given meds I'm allergic to, was given a bi-polar med when I'm not nor have ever been bipolar.
It's very simple and very effective. I don't use a dropper since it isn't big enough in the beginning of treating my allergies. I do it every few hours as I develop symptoms. I finally after a week I become able to go much longer in between doses. With seasonal allergies, 2-3 weeks usually did me until the following year.
---