Apple Cider Vinegar, Turmeric, Local Honey
Posted by Rob (Manhattan, New York) on 05/27/2010


in the thick of this allergy season my old remedies of Freeze Dried Stinging Nettle, MSM & Quercetin didn't seem to be working as well... I started drinking them down with ACV & cayenne, and that did the trick..breathing through my nose again...and can concur with above, skin looks better..dark allergy circles under eyes are not as prominent.
---
Apple Cider Vinegar, Turmeric, Local Honey
Posted by Busymom (Smalltown, Sunflowerstate, Usa) on 05/25/2010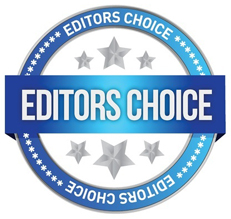 Turmeric, ACV, and local honey cured my allergies AND acne
Two weeks ago I started an ACV and Turmeric regimen for allergies with a wonderful side-effect! My skin is georgeous! I take 1tsp of ACV in 8oz of water 4-5 times per day. I drink 8oz of warm soy milk, 4 dashes of turmeric, 1 dash of black pepper, and 1tsp of local honey once a day. I live on a farm with cows, horses, dogs, hay and LOTS of pollen. I was taking OTC drugs twice a day with little relief. My eyes would swell, tear up and itch; and I'd sneeze like crazy. For two weeks I have not taken ANY otc drugs, and the worst I've had is a little bit of eye itching. Another wonderful side-effect is that I HAVE ENERGY! LOTS OF IT! Everything I've used is straight off the grocery store shelf - not organic. Except the honey - local farmer's market. This website has saved me lots of money and grief...thank you!
---