Adenoids  
Posted by Joi (Decatur, Ga) on 10/01/2011

My daughter has adenoids that are partially blocking the back of her nasal passages, and it was causing sleep apnea. I tried many natural treatments with no lasting effect. I took her to an ENT that suggested surgery. Her pediatrician suggested trying steroid nasal spray and allergy testing.
She seems to have allergies: dark circles, stuffy nose, itchiness, red eyes. We tested her and she came up with zero reaction to a large panel of allergens.
We tried the nasal spray and it seems to help, but her adenoid is still huge, and the allergist did xrays and also suggested surgery.
Any ideas to help shrink the adenoid naturally?
Replied by Maria
Gippsland, Australia
10/01/2011

Replied by Joi
Decatur, Ga
10/01/2011

Replied by Maria
Gippsland, Australia
10/02/2011

Replied by Janitza
New York, US
04/09/2015

Replied by Charity
Faithville , Us
04/09/2015

Replied by Jose
Atlanta, Georgia
11/06/2015

Replied by Jackie
Pennsylvania
08/07/2016

---
Honey, Ginger, Lemon  
Posted by Arun (Sydney) on 02/04/2016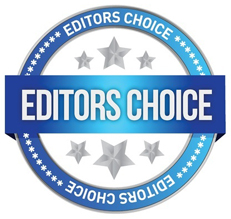 Hello,
I will share with you both side of the stories here.
Firstly,
My son had Adenoids and snoring problem with recurrent ear infection since he was 2 years old, we managed symptoms until he was 5 and then finally decided to bite the bullet and agreed removing adenoids (not tonsils as they were ok) and grommets on both ears, ever since he is sleeping perfectly. So In hindsight we thought it was a good decision to opt for surgery but, recently we found another cure for adenoids while have to deal with the same problem now for our daughter who is only 17 months old.
My daughter started developing snoring and ear infections so often that we had to get her admitted into children's hospital and did sleep study , although sleep study didn't show much of a problem sleep physicians suggested to take adenoids out because of her recurrent ear infection. We were absolutely distressed.
Eventually my mum suggested to try traditional medicine which we did not try for our son.
The medicine is Honey, Ginger juice (few drops) and Lemon Juice (few drops), but a good quality organic honey, take nearly a tea spoonful and then add 3-4 drops of freshly squeezed ginger juice ( the best way to get juice out of ginger is to grate them finely and then squeeze them) and also add 3-4 drops of lemon juice, mix them and give it to your kid twice a day morning and evening before going to bed.
It did wonder for Evani and she has now stopped snoring all together, last week after stopping the honey for about a week and have been away on holidays, she had runny nose and snoring again and we started with the medicine and after 2 days she stopped snoring and no fever and runny nose.
I hope this remedy works for your kids as well.
Thanks, Arun
Replied by Sumaira
Muscat
02/15/2016

Replied by Lilly
Newburgh, Ny
03/07/2016

Replied by Lamya
Bahrain
07/28/2016

Replied by Laxmi
London
10/05/2016

Replied by Innocent
Lagos Nigeria
11/20/2016

Replied by Sree
Plainsboro, Nj
12/05/2016

Replied by Vikram
Bangalore
12/30/2016

Replied by Mama To Many
Tennessee
12/30/2016

Replied by Arunachalam
Connecticut
01/12/2017

Replied by Mama To Many
Tennessee
01/12/2017

Replied by Lamya
Bahrain
01/12/2017

Replied by Lamya
Bahrain
01/12/2017

Replied by Naefiya
Pallikkaranai, India
03/08/2017

Replied by Shadreck
Blantyre Malawi
08/08/2017

Replied by Julie
Uk
10/18/2017

Replied by Suma
Hyderabad
11/30/2017

---
Multiple Remedies  
Posted by Naturemama (Boston, Ma) on 11/30/2017


Hi there,
My 7 year old daughter has had very swollen adenoids for 1-2 years now. They don't give her any problems, such as sore throat or sleep issues, however I suspect her immune system is working to clear something and I would like to give her some targeted help. I suspect Candida and she is gluten and dairy free and we limit sugar as she has a history of stomach pain with gluten (no celiac). She takes Olive Leaf extract, Monolauren and an excellent probiotic. We have done many other remedies in the past including homeopathic lymphatic drainage remedies, and nothing has reduced the swelling. She also suffers from bad breath. I really want to help her! Do you have any other suggestions?
Many thanks,
Concerned MOM
Replied by Mmsg
Somewhere, Europe
12/01/2017

Replied by Holly
Toronto, Canada
11/30/2017

---