Turmeric for HS (Hidradenitis Suppurativa)
Last Modified on May 17, 2016
As a particularly progressive condition, it is often difficult to find a treatment that works effectively for hidradenitis supparativa. However, we have discovered a new treatment that will help you get your life and mainly your healthy skin back. Turmeric is an age-old medical treatment that has been used for treating a number of different conditions and is just as effective for treating HS.
What Is Hidradenitis Suppurativa?
Hidradenitis suppurativa, also known as HS, is a chronic skin condition that is related to acne. However, the condition is typically considered inverse acne. The condition is characterized by the presence of pea- to marble-sized lumps that form beneath the skin. The lumps typically form in areas in which the skin rubs together such as the armpits, groin, between the buttocks, and under the breasts.

The condition can be particularly painful and even embarrassing. Lumps are often painful and eventually break open draining a foul-smelling puss. The condition often begins after puberty and progresses or worsens with time.
How Does Turmeric Help?
One of the most important factors for treating HS is early diagnosis. The sooner the condition is identified, the sooner it can be treated. In any case, however, turmeric is an effective treatment option. The spice functions to naturally eradicate the underlying cause of the condition and to soothe and heal the skin.
How turmeric works:
Turmeric is a potent spice with powerful medicinal properties. Turmeric contains an active compound known as curcumin. This compound functions as an anti-inflammatory and antibacterial agent as well as a regulatory compound. As such, turmeric relieves the inflammation associated with HS, helps to eliminate any associated bacteria, and balances the hormones in the body to successfully treat the condition.
How to use turmeric:
Turmeric is used as an internal treatment. While you may prefer turmeric capsules, you can also simply take 1 teaspoon of powdered turmeric in 1/4 cup of water three times a day. You may also want to try diluting the turmeric in warm almond, rice, or regular dairy milk.

Keep reading below to for tips from our readers who successfully used turmeric to heal HS boils.
User Ratings

YEA (39)
80%
NAY (1)
2%
BETTER BUT NOT CURED (8)
16%
SIDE EFFECT (1)
2%
Turmeric Treatment for Hidradenitis Suppurativa
Home Remedy Ingredients
Powdered Turmeric - 1 Teaspoon
Turmeric capsules are available, but you can also simply take 1 tsp of powdered turmeric in 1/4 cup of water three times a day for Hidradenitis Suppurativa. Many people also like it in warm milk (almond or rice will do as well as dairy).
User Ratings

YEA (39)
80%
NAY (1)
2%
BETTER BUT NOT CURED (8)
16%
SIDE EFFECT (1)
2%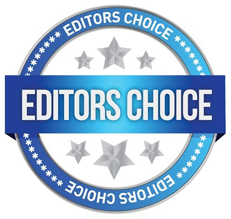 Posted by Ar (Philadelphia, Pa) on 05/10/2016

I usually try to take a 1/2 teaspoon of turmeric in some orange juice or other juice 2x a day when I have an HS outbreak. My HS is located in my pelvic region and I've been dealing with it for roughly 14 years. I began making a turmeric mask that I found for my face in hopes of lightening the dark marks that I have from facial acne.
The mask consists of:
1 teaspoon turmeric
1 teaspoon honey
1 teaspoon lemon juice
and enough yogurt to make a paste.
These are just guidelines and the amounts can be adjusted as you see fit, and flour may be substituted for yogurt. My HS hadn't been as bad lately and I only had 3 lesions that were about a dime size each that seemed to be connected.
I decided to apply the mask to my bikini area to try and lighten the darkness of the scarring I had obtained over the years from HS (I had an upcoming vacation). I left the mask on for an hour and then washed it off in the shower. I noticed that the lesions were not as irritated and painful. I left the area open over night and the next day when I got in the shower the lesions began to drain and were half the size! I let them air dry again and repeated the process later that day (this WILL sting for a bit on the open lesion, but I have a high tolerance and wanted to test it again so I didn't mind).
I let it air dry again overnight and the next day they were completely flat and the skin started to heal. I repeated the masks daily for a week and the skin healed up quite beautifully and the scarring didn't seem as bad.
I'm not sure if you will have the same results as I did, but it is worth a try if you are in pain or the lesions are quite large.
---
Posted by Kazzy (Uk) on 03/01/2016

I have had HS (self diagnosed) for a few years in the groin area, on the knicker line. The latest boil with tunneling was about 4 inches long and painful and seeped pus and/or blood daily, and I guess I've had it for about 5 months, with it being worse around my period. I started taking turmeric 9 days ago - 2 X400 mg tabs at breakfast and 2 X 400mg with evening meal along with one tab of zinc. I also have been using drops of tea tree oil topically. I have to say, the swelling has gone down by at least 50% and there's little seeping or pain. I also have started using other supplements (at same time) to lose weight so can't rule out dietary influence. Whatever it is, it seems to be working so far! It's not gone completely but going to carry on and see how I go!!