Peroxide, Colloidal Silver and Lugol's Iodine Inhalation

2 User Reviews
|

1 YEA
User Ratings

YEA (1)
100%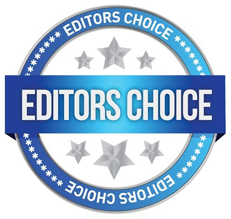 Posted by Yolanda (Illinois) on 09/20/2015
[YEA] I was diagnosed with mild COPD about 3 years ago. I refused all inhalers and told the doctor I would treat myself. I started using Bill Munro's protocol for the hydrogen peroxide. I buy the 3% hydrogen peroxide from WalMart or any supermarket. I put the straight peroxide in an nasal spray that has been emptied of its contents and rinsed really good in hot water. (you can also buy empty nasal spray bottles from Amazon.)
I also do the same thing with colloidal silver and lugol's iodine 2% solution. The colloidal silver is put straight into the nasal spray bottle but I put 2 drops of silver into water that I put first in the nasal spray bottle. I now have 3 nasal spray bottles,

1. with 3% peroxide
2. with colloidal silver and
3. with lugol's iodine 2 drops in water.
I use these throughout the day whenever I feel mucous and congestion building up and 1 hour before bed to clear up any mucous before bed. I also use p73 extra strength oregano oil. I put 6 drops in a empty gel capsule or just put 6 drops under the tongue. This acts as a natural antibiotic that clears up any infection or viruses. I use this two weeks on two weeks off or however you feel.
I no longer have any problem getting mucus up can walk over a mile without any breathing problems. I know that the copd is still there but it just dosen't bother me. The last time I went to the doctor he had me cough and listened to my breathing but didn't comment on the copd. The year before he insisted I take the inhalers.
Just had to share with you. It has been at least 3 years I have been doing this and I have not gotten any worse. The best to you all, Yolanda
P.S.. I forgot to tell you I do use them all at the same time. Took a while to do that doesn't seem to hurt. Sometimes I take one then later take another. Just try it.
Replied by Yolanda
Illinois
09/21/2015

---