Ginger  
Posted by Mel (Calgary, Ab, Canada) on 03/17/2012

I have only checked out a few things in the last few days but so far I love it. I am a 50 yr old male and have really bad knees and arthritis all over the place. I have tried a few different things but the one that has worked the best is the candied ginger. I went and bought some and had a few pcs while I did stuff in the kitchen and had forgotten about it and noticed about 2 hrs later my knees did not hurt at all. I am also using the ACV and honey and will try oil pulling in the morning. So far very happy with everything. Thanks to everyone that has given these home remedies. Mel
---
Posted by Scarletty (Champion, Nebraska) on 05/04/2010


My brother has had excruciating back pain for years and was researching natural cures last week and came across an article that said crystalized ginger would help. He went and bought some saturday night and by Monday morning he was walking around without any pain!! I thought that was pretty amazing! Best wishes and God bless!
EC: Crystalized ginger is a popular remedy for sciatica too! http://earthclinic.com/cures/sciatica.html#GINGER
---
Posted by Sunny (Fullerton, CA) on 03/20/2007


I am of Korean descent, and for as long as I can remember, my grandparents and my mother have been using ginger for a few different ailments. Recently, I noticed with the cold weather, the flu bug was going around and I have had some pain and swelling in my wrists and finger joints. I made tea by boiling one ginger root, sliced and diced, in some water, added some fresh lemon juice and the peel (how it was done forever in my household) and added honey into my cup. it isn't a cure for a cold, but it certainly helps to relieve symptoms. i took the warm ginger remains out of the pot and mashed it up and applied it topically to my wrists and fingers. the pain is substantially alleviated. if you can handle the smell, it is worth a try. this is not a cure for arthritis, but a natural and very healthy way of relieving pain.
---
Posted by Katherine (Los Angeles, USA) on 03/20/2007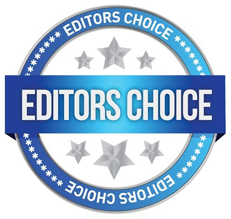 Arthritis Remedy: Ginger Root/Mint tea. I have found that making tea out of ginger root and mint is more helpful than any capsules. Take about a 1 1/2 inch piece of fresh ginger root, peel and then slice root into mug, add some fresh mint leaves, pour good boiling water over and steep at least 1/2 hour (the longer the better) drink before you retire for the night. This not only helps with the joint pain but has also helped me sleep more sound. The mint is important as it helps the stomach - ginger root tea alone can be a bit difficult if one is no longer 20 . This is an acquired taste. DO NOT get carried away like I did the first week and drink more than one huge mug a night. As my Chinese Dr. friend said "it is like listerine for the body". Cleans out the toxins and it is a natural anti inflammatory.
---
Replied by Richard
12/15/2006

Replied by Richard
12/21/2006

Posted by Suzanne (London) on 11/15/2006


I have suffered from very bad arthritis for some years and also osteoporosis of the spine. I used to dread winters even though I was prescribed anti-inflamatory pills and painkilers by my doctor. I recently discovered ginger root (I found a newspaper article about ginger that I had put away some years ago) and have been taking it for about 3 weeks now in capsule form from the health food shop. The stiffness has gone from my joints and spine and most of the pain which is gradually disappearing. In fact, the other day I realised that I didn't have any pain or stiffness at all. It is such a great remedy that I am recommending it to everybody I know who has arthritis.
Replied by Suzanne
01/18/2007

---
Ginger and Turmeric  
Posted by Nora (New York) on 09/10/2015


I have been taking ground turmeric and ginger about 1/2 to 3/4 of a teaspoon of each in hot water plus a sweetener like honey or maple syrup. I drink this about 3x a day. I am 81 have arthritis but no pain.
Am going to try using the Blackstrap Molasses for the sweetener.
---
Posted by Vikram Hosamane (Mumbai, Maharashtra) on 05/15/2013

Ginger & Turmeric Supplements help Arthirtis.
---
Glucosamine and Chondroitin  
Posted by Dr. Kandarjian (Chiropractor)


Glucosamine and Chondroitin capsules have done me and my patients lots of good.
---
Glyconutrients, Omega 3  
Posted by Smart Choice (Patensie, South Africa) on 07/21/2011


I had arthritis in my fingers, painful, red, swollen. I started taking glyconutrients and a very pure Omega 3 twice a day and within two weeks I was pain free up until now. I started using these products May 2010 and my whole life changed for the better. Hot flushes gone, skin like a baby, no more flu and just feeling vibrantly healthy everyday. Will never go without it.
---
Golden Grapes Soaked in Gin  
Posted by Lorik24 (Newcastle, Va) on 07/06/2011


Hi, I hope this remedy is posted, even though it requires Gin (alcohol). I have researched this and recently tried it myself.
Soak a cup or more of yellow/golden/white raisins in about 1/2 cup of Gin. Make sure it's not the least expensive gin, or the most expensive. It is suppose to have something to do with the Juniper berries used to make the gin. Anyway you soak the raisin in a tightly covered container for at least a week. Then you take 9 a day, 3 in the morning, 3 mid day, 3 in the evening.
I have been bothered by arthritis pain not only in my right knee, but had tennis elbow or tendonitis in my left elbow. Also since my arthritis was very painful, I began walking strangely. After seeing my own MD then a sports medicine specialist, who wanted to 'inject' the site. I went to my holistic acupuncturist. After his treatment my knee felt much better, but my calf muscles began to hurt tremendously. My good friend and massage therapist said she thought it might be a ripped/torn calf muscle. It felt like a very tight charlie horse anytime weight was put on it.
My boss had been telling me about the gin soaked raisins, but I never bought the ingredients to make it up. After this July 4th holiday weekend, she brought me in a cured bottle. After just 2 days of 9 raisins, both my calf and elbow feel so much better. I will continue to use what she gave me and then replenish as necessary.
I do hope this gets posted. It works!
Thanks so much for this site.. Because of ACV I have not been sick in almost 3 years, or had a headache in the same time frame. Thanks to all!!
Lorik24
---
Posted by Surfer143 (Obx, Nc) on 07/02/2010


I have to say that when I worked in Pharmacy years ago, there was a patient who came in and swore by this recipe. She used white raisins, instead of grapes, though. But I have to say that she had severe rheumatoid arthritis in her hands to where they were starting to curl and after beginning this treatment she always showed off to me how pretty her handwriting was and how straight her fingers were. I've seen it myself...I'm a believer.
---
Posted by Kitty (Bransonm MO) on 04/18/2006


golden grapes soaked in cheap gin for nine days, then nine grapes per day, everyday. Considerable help for my arthritis. Go figure???? Heard from two others who swear by this.
Replied by Danielle
Hernando, Florida
02/10/2009

Replied by Cynthia
Jacksonville, Alabama
04/02/2010

---
Homeopathic Hypericum  
Posted by Bc (Fair Lawn, Nj) on 01/29/2010


My mom, who is elderly, had bad osteoarthritis in one knee, with pain, swelling, and limited range of motion. It would be severe at times. She started taking homeopathic Hypericum 30c 2 pellets twice a day for something totally unrelated.
The same day she started it, she was surprised to find that the swelling and pain in her knee was very much reduced, and she now had full range of motion. That night, she told me she got into bed bending that knee for the first time in years!
At first we thought it was just the change in weather, but it continued getting better so that she no longer needs a cane. She stopped taking it after two weeks, and the pain started to creep back, so she has started it again, with improvement again.
It was startling how fast the improvement was. We consider it a miracle, since we weren't even treating arthritis. It's nice to have a positive side effect for a change.
---
Honey  
Posted by John W. (Deer Park, NY, USA) on 10/21/2008


HONEY & DIABETES & ARTHRITUS
THANK YOU FOR HAVING SUCH A GREAT WEBSITE..... I ALWAYS THOUGHT THAT I WAS ON THE RIGHT TRACK TAKING HONEY FOR MY ARTHRITUS EVERY DAY... NOW YOU HAVE CONFIRMED IT FOR ME.... I TAKE A TEASPOON OF HONEY IN MY COFFEE TWO OR THREE TIME A DAY...ALSO READ AND FOUND HONEY IS GREAT FOR MINOR BURNS AND IT ALSO DISINFECTS THE AREA OF THE BURN. I HAVE TYPE TWO DIABETES AND THE HONEY HAS LITTLE OR NO EFFECT ON MY DIABETES, ALTHOUGH I HAVE READ IN DIABETES MAGAZINE THAT HONEY IS CONSIDERED TO BE JUST ANOTHER FORM OF SUGAR...THEY SHOULD TELL THAT TO THE BEES!!!!!!!!!!!!
---
Hydrogen Peroxide  
Posted by Luckyone (Seattle) on 05/20/2016


I decided to try Food grade hydrogen Peroxide for arthritis. I got a bottle 35% Food Grade Hydrogen Peroxide. I wear gloves because it does burn your skin . I mix one ounce with 12 ounces of water to make it less than 3%. I did see at the grocers 3% Food Grade Hydrogen Peroxide. I will get that once I run out.
I began taking one drop in a glass of water 2x a day.The first day, the second day I took two drops and the third day I took three drops, so on and so fourth. I worked my way up to 8 drops. All arthritis pain disappeared within a few days. GONE! I took it for short while, just to be sure. There are books out there on the subject like McCabes book, Flood your body with oxygen. But going overboard on anything, even oxygen, is not good either. I do tons of research before I jump in.
---