About Us
You are Earth Clinic. The site is all about you. Without your ideas, your experiences, your trials/errors/successes, and without your generous feedback and support this site wouldn't be more than a few happy, healthy people out there on their own without a community to share our joy. As that community of shared knowledge, generations and nations full of it, we have brought health and hope through safe, inexpensive, natural cures and home remedies to people around the world. Thank you!
Earth Clinic currently has central offices in Atlanta and correspondents from around the globe, including the irreplaceable Ted (see his bio below); however, it began in 1999, very simply as our founder and owner, Deirdre's private healing site in Los Angeles. On a bit of a whim, she added a page on – you guessed it! – apple cider vinegar after having such success with it for allergies and sinus infections. As it turned out, people were much more interested in the few home remedies posted on our site than in the alternative healing modalities that had been our founder's specialty. The site as you know it blossomed from that first uncertain seed into an orchard full of effective, home-tested, and community-vetted remedies and cures proven through years on this site and in the homes of commonsense families for centuries.
Did we mention that most of these cures cost you around a buck a piece? Or that we have no interest in being the one to collect that dollar from you? That's how we're different, not a billion-dollar biotech trying to foist an expensive half-cure off on you but a friend, a neighbor who knows that we hold each other in our hands, for mutual health and happiness.
With that in mind, we continue in our commitment to all of you, even through the current, awkward adolescence of the site as we try to redesign a more perfect, more helpful, most comfortable Earth Clinic for our community. Please continue to send your new discoveries, your secret old family remedies, your successes, your worries, and your good thoughts our way. Your ideas inspire us and your kindness gives us hope that in each other's hands we can all be healed again.



DEIRDRE LAYNE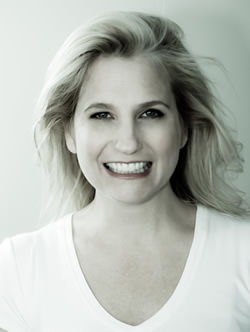 FOUNDER & CHIEF EXECUTIVE OFFICER
Atlanta, Georgia

Deirdre Layne, a widely respected expert in natural remedies, is Earth Clinic's Founder and Chief Executive Officer, constantly in touch with the daily conversation within the Earth Clinic community and looking to uncover the next revelation in the world of natural remedies.
Deirdre Layne is an ordained Protestant pastor in the healing ministry and an ABMP registered healthcare professional with a specialized health practice in Energy Medicine. As part of Deirdre's healing service, she maintains private care practices in Atlanta, Georgia and Los Angeles, California.
Deirdre holds a Bachelor of Arts in Philosophy from Mount Holyoke College and has traveled extensively to study spiritual healing, folk medicine and native remedies in Thailand, Indonesia, Nepal, and throughout North America.
In 2000, Deirdre was invited by the California Pacific Medical Center to be one of the healer-participants in a National Institutes of Health (NIH) funded Distant Healing Study to determine the effects of Distant Healing, as an intervention performed either by experienced healers or nurses, on rates and severity of AIDS-related symptoms, medication side effects, adverse events, medical utilization, and scores on two psychological and quality of life inventories.
This background in practical and experimental work provided Deirdre with insight into the overall state of human health in modern society and led to her creation of EarthClinic.com, long ranked among the world's top sites for Alternative and Integrative Medicine, where she could share her acquired knowledge and channel it into a global community of inherited wisdom about health and illness.
With over 12 years of training and competing in the Martial Arts, Deirdre has extended her unique knowledge of body dynamism and the Yin & Yang flow of energy. Deirdre is a nationally ranked medalist in Traditional Karate and has a second-degree black belt.
DANIEL P. KRAY
MANAGING EDITOR & CHIEF OPERATIONS OFFICER
d.kray@earthclinic.com

Daniel Kray has been an official Earth Clinician since April of 2007, joining first as an occasional editor and consultant
then becoming increasingly central to all facets of the overall Earth Clinic project. Mr. Kray, a graduate of Williams College, brings years of experience in writing, publishing, management, and social design to the team. Passionate about the good Earth Clinic offers, Dan's role in day-to-day operations and long-term projects has broadened every year.
Of course, those projects particularly include writing Earth Clinic's first book, Apple Cider Vinegar: A Modern Folk Remedy, and shepherding the production of our other books and ebooks.
Outside of his dedication to the Earth Clinic community, Dan is an avid outdoorsman, backyard farmer, and traveler who has explored the Earth's wonders across six continents. Currently, he is restoring a 19th century home as resident of a bucolic village in Upstate New York.

PARHATSATHID NABADALUNG (AKA TED)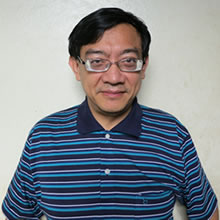 CONTRIBUTING EDITOR
Bangkok, Thailand
parhatsathid@gmail.com
Co-Author, pH Balanced for Life! The Easiest Way to Alkalize
Since 2003, Parhatsathid Napatalung has been the preeminent expert voice on integrative medical therapies for the EarthClinic.com website, as that site has grown from random blog entry to one of the world's Top Two sites on alternative medicine. The eager and sustained interest Mr. Napatalung draws to his continuing research into alternative and complementary therapies for everything from mange in dogs to suppressing the growth of brain tumors has played a central role in the website's success, but that is nothing to the number of grateful readers who commend his as the one voice that was able to save them from debilitating illness when the rest of the medical profession had failed or given up. With justifiable fondness and esteem, we have come to know Mr. Napatalung more simply as "Ted" from Bangkok.

Ted was born in Bangkok, Thailand and has since returned to that historic metropolis but spent the formative years of his life (1965-1981) in the US, studying in its schools and universities. He is an autodidact in the areas of biochemistry, allopathic medicine, laboratory science, and integrative medicine as the outgrowth of a very personal interest in life-saving treatments standard medicine has ignored or missed out on entirely.

ABOUT KATHY MIRITELLO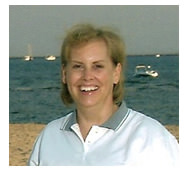 CONSULTING EDITOR
Asheville, NC
Author: To Heal a Nation: 52 Weeks of Meditation to Heal Our Nation and Ourselves
Earth Clinic is very pleased to announce that we have been joined by Kathy Miritello, who is helping us run the monthly prayer group as it grows to over 5,000 members!
Kathy has been studying and practicing energy healing with Rev. Rosalyn L. Bruyere since 2002 and is an ordained graduate of the Crucible Program in the Healing Light Center Church. Kathy is also a 2008 graduate of the Art of Healing program taught by Helen Yamada and Mary Branch Grove. Inspired by the work of Dion Fortune during World War II and her Society of Inner Light, Kathy began what is known as The Meditation Project in August 2008. Initially started to bring more honesty, integrity and ethics into the U.S. election process, the Meditation Project continues by bringing light and healing to the nation. Kathy has a Master of Philosophy in Cognitive Neuropsychology from George Washington University and lives in Asheville, NC with her greyhound, Jenny.


ABOUT BILL
CONTRIBUTING WRITER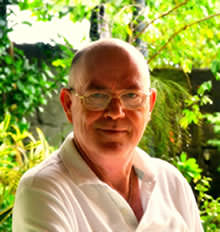 San Fernando, Luzon, Philippines
Co-Author, pH Balanced for Life! The Easiest Way to Alkalize

Bill Thompson entered the Earth Clinic community years ago as one of the walking unwell but has emerged not only wholly well but furthermore as an expert in alternative therapies. In particular, Mr. Thompson has established an eager following for his advice on alkalizing techniques and the treatment of systemic candida—two areas of complementary healthcare he has studied extensively and in successful application to his own health.
After a productive career as a software analyst and entrepreneur, Bill Thompson was able to enter into an early retirement in the Philippines, where he could launch into this second lifetime in alternative health. The analytical skills required by his first career and life-long interest in natural herbal therapies have made him the perfect counselor to weigh the evidence both for and against powerful natural remedies, and to present them cogently to a world of people eager for inexpensive, natural medicines.
Mr. Thompson, now in his sixties, enjoys the company of his family and the successes of his two grown sons.