Adrenal Fatigue  
Posted by Deana (Knoxville, Tn) on 06/15/2015


Kefir! Kefir! HOMEMADE KEFIR! Can't say enough good about this hug-from-heaven-food! I was overrun with wild symptoms of adrenal fatigue and who knows what else (16 MD specialists could do nothing for me) and then I discovered homemade kefir.
I was so very ill few years ago that I had to quit my job teaching school while I prayed for answers to weird and debilitating symptoms from hives to heart palpitations to absolute fatigue. I am not exaggerating when I say that I put aside over $400 worth of supplements each month when I found kefir. Took about a cup or so a day for three weeks before I felt the changes. At first, felt rather unwell, but I know now that there was a "die-off" of so many bad guys living within and their waste and removal from my system led to this unwell sense for a week or two, then the sun broke through! Truly!
Kefir has so remarkably changed my world that I have actually started business teaching about this food and other cultured foods. Having a ball doing something so valuable, something most weary folks don't know exists. Let's spread the news!
God bless you all. Love Earth Clinic! I have learned so much from this amazing resource. So glad to share what I eventually found to be exactly what my frail body needed. Now, more energy than ever and absolutely med free!! When you understand how the microbes in kefir work in your digestive tract, you might be drinking it daily like this grateful gal. :)
Replied by Connie
Meridian, Idaho
07/28/2015

Replied by Anon
Usa
07/28/2015

Replied by Mama To Many
Tennessee
07/28/2015

Replied by Jasmine
Philippines
03/17/2016

Replied by Helder Costa
Rio De Janeiro
12/28/2016

---
Energy, Digestion, Eye Puffiness  
Posted by Zahira (Hawkes Bay, New Zealand) on 12/28/2013


Better But With Side Effects

I am using Kefir made from young coconut water. I tried it 2 or 3 months ago and stopped because of side effects. I have started it again and I am having the same side effects - dermititis or some fungal disease on my feet and herpes. Last time my sleep was also disturbed. I take 20 to 30mls a day. Has anyone else had this result and will it pass? There have been good side effects as well - the puffiness around my eyes went, my bowel worked better and I had more energy (despite having herpes regularly which really drain me). Any feed back would be appreciated.
Replied by Mike 62
Denver, Colorado
12/28/2013

Replied by Tochukwu
London
04/28/2014

Replied by Anonymous
Usa
12/22/2014

Replied by Sam
Miami, FL
12/22/2014

Replied by Sam
Miami, FL
12/22/2014

---
General Feedback  
Posted by Lardiver (Abbotsford, Bc Canada) on 04/19/2012

I have been using kefir for a few years but in the food matters one of the Dr. said milk kefir reacts with the fat and is not good, has anyone else heard of this? Lardiver
Replied by Lardiver
Abbotsford Bc Canada
01/11/2014

---
How to Make Ginger Ale Kefir  
Posted by Larry (Abbotsford, BC) on 09/15/2014

I found a recipe to make ginger ale kefir with milk grains used in water, mmmmgood.
Kefir grains, 2 quarts water, 2 large tablespoons honey, 1/2 teaspoon tumeric, 1/4 lemon, 1/4 lime, 5 thin slices of ginger.
Let sit in dark spot 1 to 3 days.
Every one likes it even though they don't like the milk kefir.
Replied by Jr
Michigan, Us
09/16/2014

Replied by Lardiver
Abbotsford
11/06/2014

Replied by Lardiver
Abbotsford
12/11/2014

---
Increased Life Expectancy  
Posted by P. Raghavan (Virudhunagar, Tn, India) on 08/15/2016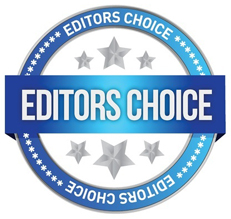 Kefir and Life Expectancy
During tenth century, some shepherds in Bulgaria accidentally discovered Kefir when they kept goat milk in their leather bags lined with goat's intestine. The probiotics in the goat's intestine multiplied in the stored goat milk. When they drank this fermented food, they felt healthier and energetic. They kept this information as secret. They supplied Kefir starter only to their friends and relatives on condition that they should not supply kefir starter to anyone else and also should not reveal its benefits to other people; otherwise, kefir will loose all its powers.
In the year 1905, Russian Government ordered its scientists to rediscover kefir. Russian scientists went to Bulgaria and rediscovered kefir. Then kefir production started in Russia. Russian doctors gave kefir to tuberculosis patients and people with intestine problems initially. According to the document available in the net " Home remedies that some people have said worked for them ", some people are still taking kefir to cure tuberculosis. Kefir contains about 30 probiotic strains whereas ordinary yogurt contains only 2 probiotic strains.
Russian microbiologist who won Noble Prize in the field of medicine (year 1908) " Ilya Mechnikov " did a study on kefir. He divided the population of Bulgaria into two groups:
1) Kefir consuming population
2) Non-kefir consuming population
He counted the number of people who were above the age 100 in each group. The number of people who were above the age of 100 per 10000 population in Kefir consuming population was very much higher than that of Non-kefir consuming population. His conclusion was kefir consumption increased life expectancy.
My own feeling is if a person takes one half of kefir in the morning on empty stomach for about 2 days in a week regularly, can expect his / her life expectancy to go up and will face less number of medical problems since a considerable number of diseases originate in the digestive system.
Best wishes P. Raghavan.
Replied by Bibi
Bronx
08/15/2016

Replied by P. Raghavan
Virudhunagar, Tn, India
08/17/2016

Replied by Ecwannabe71
Ohio
08/23/2016

---
Kefir Side Effects  
Posted by Mitchell B. (Nottingham, Uk) on 02/06/2017


Over the last couple of weeks I've been making kefir from organic whole milk, and enjoyed the results. I've also made some delicious kefir cream cheese. But I've found since having it that my appetite has shot through the roof, and especially a desire for sweet food. I've always had a good diet but have a tendency to put on weight. However, recently lost two stone in weight at Weight Watchers, so obviously do not want to put this back on through an overactive kefir driven appetite. When I stopped having the kefir my appetite returned to normal. Has anyone else experienced this?
---
Posted by Joy (Falls Church, Va) on 05/06/2013


Hi, I have been drinking milk kefir every morning for more than a week and I noticed that it makes me acidic. I have lots of saliva and betwen 3-5 am, I have to wake up because of acid reflux. I am vegan and do not do dairy, except kefir since I want to try it out. Has anyone experienced this? This morning I change the milk to soy instead of regular dairy.
Replied by Cz
Winchester, Va
05/22/2013

Replied by Pam
Springdale, Ar 72762 Usa
05/24/2013

Replied by Sam
Miami, FL
12/22/2014

---
Posted by M.chris (Dallas, Texas) on 09/29/2012


I am not lactose intolerant, but kefir give diarrhea, but I can eat butter, youghurt, cheese, milk. I love kefir.
---
Posted by Deirdre (Atlanta, Georgia) on 10/21/2010


I started making homemade kefir early September after hearing such great results from our Thousand Oaks, California Lisa. I purchased the grains online and used organic milk to make the kefir. I agree with Lisa that it makes your skin look great and your nails grow like crazy! Unfortunately, however, I am one of the few people who react badly to the enormous amounts of what we figured must be tryptophan in the kefir. It makes me unbelievably sleepy and happy-goofy with brain fog. I put up with the side effects for 2 weeks before giving up. I even tried putting the grains in goat milk to see what would happen. Same reaction, though not quite so potent. I had a similar reaction to hyaluronic acid containing inositol that Alfred from Bangkok, Thailand had recommended! Incidentally, the kefir does not have the same effect on my husband, who feels nothing, good or bad, after drinking kefir for the last few weeks. The uniqueness of each person's brain chemistry truly amazes me. I would love my siblings to try the homemade kefir to see if they react the same way as I do. I suspect they would!
On the subject of brain chemistry -- I accidentally discovered that my brain craves B vitamins when I bought a gluten and dairy free chocolate bar with (surprise, surprise) added B vitamins. 2 hours after eating a bar, I feel a calm and somewhat euphoric state set in that lasts for hours. I am also discovering some concoctions of fresh vegetable juice having the same effect; namely parsley greens, celery, apple, lemon and ginger.
Good luck, everyone! Thanks for all your wonderful sharing.
Replied by Carly
Seattle, Wa Usa
10/21/2010

Replied by Roger
Colorado Springs, Colorado
05/12/2011

Replied by Julie
Atlanta, Ga
12/28/2011

Replied by Amit
Delhi, India
10/19/2015

Replied by Mama To Many
Tennessee
10/20/2015

---
Kefir Tips  
Posted by Ozmel (Melbourne, Australia) on 11/08/2013

Hello everyone, the kefir consumers,
I have been consuming kefir for the last 6 months. It really has done wonders for me for my bowel.
Please do not use metal utensils when dealing with kefir. It spoils in time. Instead of the benefits you will see ill effects. Metal containers, spoons, strainers and any other metal utensil will destroy your kefir. Wooden, glass and plastic utensils are the ones to use. You will see your kefir grow healthy and you will also take pleasure by sharing it with your friends.
Happy kefir making to all.
Ozmel.
Replied by Planky
New York, United States
11/09/2013

Replied by Mike 62
Denver, Colorado
11/10/2013

---
Posted by Frank (Perth/mindarie, W/australia) on 06/14/2013

Kefir is my GOD. I use it already on and off for over 25 yrs. I use it for many internal/external problems. Kefir lives/grows "only on full cream milk". I use it as a milk tester. If it doesn't ferment the milk, I know the product might be marketed as milk, but according to my very reliable expert "Kefir", the fluid I bought as milk is only some overpriced coloured water. I did experiment with just about any milk on the market (soy included). It will probably ferment some of the not so good milk as well, but it wouldn't grow on it. The growth factor of my Kefir is an indicator for the quality of milk. If the culture/Kefir grows like crazy, I know I bought a top quality milk. If after the fermentation I am being left with some murky fluid, I wouldn't touch it at all. Treat Kefir as you would treat any food product! It can go off. If it goes off it still doesn't mean it is dead! Strain it and add fresh milk. Repeat the process a number of times. If the Kefir responds and grows, it will revive itself and can be used again with no problem at all. As long as one follows the simple rules of the Kefir cultivation, I never ever met anyone who ever developed or had any health problems or complications caused by Kefir, maybe with stupidity. (There are always some odd ones, mainly because their body just doesn't respond to anything any longer. THE BODY'S NATURAL RESPONS/COMMUNICATION IS ALREADY IRREVERSIBLY DAMAGED BY DRUGS/MEDICATIONS, therefore gives misleading info.)
Kefir should be kept in a dark place, maybe in a glass jar, with the lid lose. Fermentation needs oxygen. Kefir lives preferably on full cream milk. Any type of milk can be used, but the growth and the quality of the culture/Kefir is always an indicator! Time for the fermentation depends on the amount of Kefir, the amount of milk, and the temperature. Fridge isn't a good place. Cold slows down the growth/fermentation. May even kill the culture/Kefir, just like heat can. The best quality you've achieved when the milk is fermented and lightly thickened all the way through. If it separates, you are being left with a level of conglomerate/waterish liquid, and thickened Kefir, smells acid and not pleasant (light lemonish, sourcream smell), you left it too long. Can be used maybe for another condition, but most of the time it is an indication it is off. You left it too long. I definitely wouldn't drink it, or wouldn't offer it to my friends. In my experience the best time is around 18-24 hrs. Again the amount of milk, the amount of Kefir and the temperature, plays an important role. Make sure the Kefir you use is Kefir and not something else. People in Health Food stores should have the knowledge to give you the proper information. Although there is a problem! It grows endlessly, therefore "THANKS GOD" nobody can make any real profit out of it. The legend says it was given to the Muslims by their GOD. A more reliable version says! It originates from the Caucasus in Russia, where the mountain people used to carry their goats milk down to the villages and on the way back the grains they bought down there in exchange for their milk. The two things started to germinate creating the culture called Kefir. Good luck!
---
Reader Feedback  
Posted by Lisa (Thousand Oaks, Ca, Usa) on 09/16/2012

It's been great to see all this talk about kefir for this past week or so. I don't remember who posted first but, it was a great reminder of my kefir grains. I had been wanting to go back to kefir making since I've returned to making fermented veggies. Well, yesterday, I dug them out of my fridge where they have been residing in milk for well over a year and a half. I know kefir grains are extremely hearty because of Dom's kefir site but wasn't sure how they'd fair after such a long time in a jar of milk and neglected... Well, this evening, I am happy to say, they are alive and well and ready to make their amazing kefir once again. Good luck everyone in kefir making! Lisa
Replied by Paula
Yreka, Northern California, California
11/23/2012

Replied by Ed2010
Oakville, Canada
11/23/2012

Replied by Lisa
Thousand Oaks, Ca, Usa
11/23/2012

Replied by Joni
Selma, Oregon
11/25/2012

Replied by Kim
Vancouver, Wa
12/29/2012

Replied by Lk
Jersey City, Nj
01/02/2014

Replied by Ed2010
Canada
01/02/2014

Replied by Tg
Al
01/02/2014

---
Posted by Merryanne (Orange City, Florida, Usa) on 11/12/2010

Well, I am a newbie with kefir, a lady gave me some grains, clump like a piece of cauliflower and I used powdered reconstituted milk. Well I got a bunch of white clobber floating on top of some yellow water. OK, so I went back to my trusted computer and went to you tube and looked at there stuff. OK, so I mushed threw the white stuff and found my firm grains, put them into fresh made milk and put into the fridge, put the yellow stuff into a jar into the fridge, put the white stuff into a covered container into the fridge. OK, Now after drinking yellow stuff and eating white stuff on bread, I made this 4 or 5 times and found more firm pea size balls- new grains?
Then I order some from eBay from a person in California said a couple of dollars for 1 Tablespoon of grains. OK, Then they get here and I see a spoon of milk in a baggie and a few yellow dots. I read the paper and it is 1/4 teaspoon of grains. OK, I fix the milk and it WORKS, but where is my GRAINS??? OK, I do the milk again and it works(I used all the white stuff)

OK, question: What is What?? How do I grow grains? How do I use this for my health? How do I make a usable spread with the white stuff? What is the proper names to the parts of this?
Replied by Lisa
Thousand Oaks, Ca, Usa
11/12/2010

Replied by Jamie
Lakeworth , Fl
11/12/2010

Replied by Merryanne
Orange City, Florida, Usa
11/13/2010

Replied by Jamie
Lake Worth, Fl
11/13/2010

Replied by Rhonda
Port Orange (daytona), Fl
01/26/2011

Replied by Stonefieldsian
Auckland, New Zealand
01/27/2011

Replied by Jamie
Lake Worth, Fl
01/27/2011

Replied by Karen
Macon, Georgia
02/18/2011

Replied by Tradervic
Boynton Beach, Florida, Usa
03/03/2011

Replied by Jamie
Lake Worth , Fl
03/06/2011

---
Posted by Lisa (Thousand Oaks, Ca, Usa) on 10/12/2010


Hi everyone, I haven't written for quite awhile but I wanted to say that my most recent journey has been with kefir. Those of you who know me know that I have been through many of the remedies here on earth clinic and each has been wonderful and beneficial. Still, I am always in search of alternative remedies/ protocols for ultimate health. I continue with my hyaluronic acid, once to twice a week I take apple cider vinegar and baking soda in water in the morning and zeolite once to twice a week as well to remove heavy metals/toxins.
For 3 months we were about 90% raw and had green juices everyday for 10 months. I had been dealing with excruciating pain in my body for 5 years and the juicing and raw really brought that to an end and all within about a week. I continue to not eat pasta or mainstream bread and no dairy. With that, I began to learn about kefir and had been making my own young coconut kefir for about 4 months drinking it daily. Then, I began to learn a lot about milk kefir. I was concerned about it because I had pinpointed the culprit of my pain was dairy so I was hesitant about milk kefir. I did a lot of research and what I learned was that those who are dairy intolerant rarely have a reaction to real kefir. I say "real kefir" because I'm not talking about commercial kefir but rather making it yourself at home with living kefir grains. It has been a little over 2 months now that I have been drinking it daily and have fallen in love with it. The benefits are amazing. Although I saw my skin change with green juices and going raw, I saw it change yet again with milk kefir. I have had melasma for the last 10 years or so and with the kefir have seen it disappear. Also, I notice my lungs feel very strong and when I'm teaching my voice is very strong and I can speak all the way to the other side of the room. I feel steady and calm when I drink it too. My nails grow unbelievably fast now and my digestion is really good too.
When I first started researching this, my thought was, this sounds miraculous but could it be true? The history of kefir is also fascinating. So far, it is proving to be a miraculous food. It contains over 30 strains of bacterias and yeasts that the body needs to stay healthy and strong. It can combat candida and prevent candidiasis. Anyway, if kefir is something that interests you due to its benefits you can google it and find lots of info. There are sites you can order living kefir grains from which I believe is the way to go to truly get the benefits that are claimed about kefir. Don't just get the commercial kind in the store. Also, if you buy the grains, they live forever because they are self-propagating so you never have to buy them again!
Here's to our health! Lisa
Replied by Elsaeasterly
Elsewhere, Ca, Usa
10/13/2010

Replied by Lisa
Thousand Oaks, Ca, Usa
10/13/2010

Replied by Janice
Coloma, Mi
10/15/2010

Replied by Lisa
Thousand Oaks, Ca, Usa
10/15/2010

Replied by Elsaeasterly
Elsewhere, Ca, Usa
10/15/2010

Replied by Lisa
Thousand Oaks, Ca, Usa
10/15/2010

Replied by Bb
Atlanta, Ga Usa
10/16/2010

Replied by Janice
Coloma, Mi
10/17/2010

Replied by Lily
Brisbane, Queensland, Australia
11/13/2010

Replied by Lisa
Thousand Oaks, Ca, Usa
11/13/2010

Replied by Lily
Brisbane, Queensland, Australia
11/14/2010

Replied by Butterfly
Singapore
02/17/2011

Replied by Lisa
Thousand Oaks, Ca, Usa
02/17/2011

Replied by Butterfly
Singapore
02/17/2011

Replied by Sunny
Hyderabad, India
02/17/2011

Replied by Butterfly
Singapore
02/17/2011

Replied by Butterfly
Singapore
02/28/2011

Replied by Sue
Singapore
03/08/2011

Replied by Butterfly
Singapore
03/08/2011

---
Posted by Carolyn (Hobbs, Nm) on 08/24/2010

If anyone is battling candida or any digestive problems for that matter, research KEFIR. I drink it daily and it has helped me tremendeously. It is good for lots of ailments and there is a ton of information on the internet. Just google Kefir Benefits. Oh yes, you can buy kefir grains to make your own kefir on ebay. Get the Caucasus grains. I like them better. Carolyn
Replied by Jen
London, Uk
10/02/2010

Replied by Windyweather
South Wales, Gb
01/12/2014

---