Increased Life Expectancy
Posted by P. Raghavan (Virudhunagar, Tn, India) on 08/15/2016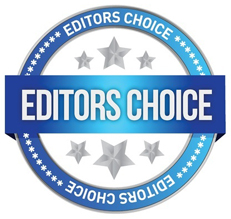 Kefir and Life Expectancy
During tenth century, some shepherds in Bulgaria accidentally discovered Kefir when they kept goat milk in their leather bags lined with goat's intestine. The probiotics in the goat's intestine multiplied in the stored goat milk. When they drank this fermented food, they felt healthier and energetic. They kept this information as secret. They supplied Kefir starter only to their friends and relatives on condition that they should not supply kefir starter to anyone else and also should not reveal its benefits to other people; otherwise, kefir will loose all its powers.
In the year 1905, Russian Government ordered its scientists to rediscover kefir. Russian scientists went to Bulgaria and rediscovered kefir. Then kefir production started in Russia. Russian doctors gave kefir to tuberculosis patients and people with intestine problems initially. According to the document available in the net " Home remedies that some people have said worked for them ", some people are still taking kefir to cure tuberculosis. Kefir contains about 30 probiotic strains whereas ordinary yogurt contains only 2 probiotic strains.
Russian microbiologist who won Noble Prize in the field of medicine (year 1908) " Ilya Mechnikov " did a study on kefir. He divided the population of Bulgaria into two groups:
1) Kefir consuming population
2) Non-kefir consuming population
He counted the number of people who were above the age 100 in each group. The number of people who were above the age of 100 per 10000 population in Kefir consuming population was very much higher than that of Non-kefir consuming population. His conclusion was kefir consumption increased life expectancy.
My own feeling is if a person takes one half of kefir in the morning on empty stomach for about 2 days in a week regularly, can expect his / her life expectancy to go up and will face less number of medical problems since a considerable number of diseases originate in the digestive system.
Best wishes P. Raghavan.
---