IBS
Posted by Carolize (Pretoria, Gauteng, South Africa) on 07/04/2013


I'm 20 and I'm very active and healthy, but about 4 years ago I started struggling with IBS. I had IBS for 3 and a half years. Being a firm believer in natural remedies I tried everything on earth clinic from Aloe Vera to ACV to VCO, everything you can think of, but to my despair nothing worked. Eventually I started taking Aloe Vera laxatives, and it seemed to work, although it made me extremely bloated and uncomfortable the entire day. I seeked medical help and spent a lot of money on medication, but nothing worked except for the laxatives. My house doctor then recommended that I take these pills every day to get things going and she said that that would hopefully eventually cure it (Bad doctor! Lol). I drank 1 laxative every single day for a year, and when I skipped a day I literally wouldn't go to the bathroom for 2 weeks!
About a month ago I got fed up with this and decided that I'm going to throw the pills away and that this issue would just have to resolve itself. That same week I got a cold and my sister told me that I should try drinking ginger tea as this helps. I decided to give it a try and to my surprise it cured my cold and my IBS all at once! I haven't had a laxative in more than a month and not a day has passed that I haven't had a normal bowel movement. It's simply amazing. I have made ginger a part of my daily life now. I cut up a few pieces of ginger and boil it in water for a few minutes - You can drink it just like that, or to make it a tasty cup of tea I add a cinnamon stick, some honey and a bag of earl grey tea. I don't drink it with milk at all and it's delicious. I definitely recommend everybody to try it, as it literally helps for everything! It has so many health benefits. This is only one of them! Saved-by-ginger!
---
Menstrual Cramping
Posted by Vee (Ft. Hood, Texas) on 07/31/2010


I discovered by accident that ginger took away my mild cramps. I wanted to eat something sweet, but healthy, and picked up some ginger candy in the international foods section in the grocery store. I just let the candy dissolve in my mouth. After eating it, I noticed that my cramps were gone! I looked up some info on web & noticed that it does have anti-inflammatory properties. I do take less ibuprofen than I usually do if I can pop a piece in my mouth every now and then around the time my cycles start.
Replied by Herbalizer
(Jacksonville, Fl, Usa)
11/14/2011

---
Multiple Cures
Posted by Gwendolyn (Ct) on 11/10/2018


Ginger oil ~ I use it for concussion, arthritis, diabetic and other neuropathy. Helps! Rubbed in directly.
---
Multiple Cures
Posted by Leriejane (Seattle, Wa, Usa) on 07/17/2010


Ginger works really well for sore throats and coughs. My family uses the following ways:
-Boil a 1 inch piece or a few slices, then add honey and lemon.
-Drink 'ginger juice' or 'instant salabat'. (Salabat is a not a brand name, but what the drink is called in the Philippines. ) This is a powdered, hot drink mix that you can find in Asian stores and it gives your throat a nice 'heat'. It has sugar in it, so if you don't want that you could probably mimic the powder by mixing ground ginger with black pepper in hot water.
Replied by Herbalizer
(Jacksonville, Fl, Usa)
11/14/2011

---
Nausea
Posted by Jennifer (Sunrise, Fl, Usa) on 10/02/2011


Ginger has been my go-to remedy for nausea and travel sickness for years. It relieves nausea and is a traditional Ayurvedic remedy to improve digestion. I'm a frequent traveler and I always keep a few ginger candies in my purse at all times, because you never know when nausea, travel sickness, or indigestion will strike. I keep ginger tea in my home for when I have severe nausea, such as when I have the stomach flu or a nasty hangover. You can double up the tea bags to make the tea stronger, just make sure to sip SLOWLY if you are feeling nauseous to prevent yourself from vomiting. The taste is very strong and unpleasant, but in 30-60 minutes, you will have a relief of your symptoms.
I also used this when I was pregnant for morning sickness, but because ginger increases your testosterone, I would be wary of using it too much during pregnancy. Please also note that increased testosterone in women can lead to undesirable effects such as acne and increased body hair. Ginger is also a reputed aphrodisiac for men.
---
Neck Pain
Posted by Sam (Guadeloupe) on 08/18/2020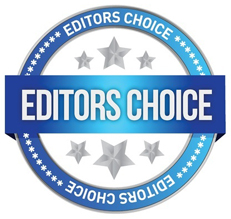 Here's my experience in case it can help someone. I had a very serious motorbike accident when I was 17. I'm now 57, and suffer from a pain in the neck where I can feel a point that is swollen.
Visited many osteopaths, chiropractors, etc. over the years that have helped. Been practising Qigong Tai Chi since my early 20's that also help tremendously and because of this do not suffer constantly, but there were many bones broken around the spine in the shoulder area and there is a place in the neck which can be seen on x-rays which is permanently displaced and a sharp pain always comes back at some point.
I've been making sorrel tea (hibiscus) for a while as I love this drink and recently decided to add ginger, which I believe the two together is a popular drink in Jamaica. It's been about 6 weeks I've been drinking with the ginger root and surprisingly the point on my neck that was painful is still there but for the last 4 weeks I haven't suffered any pain, I still feel the area as slightly uncomfortable but no pain, I've never been 4 weeks without pain. So I'm guessing that the anti inflammatory properties of ginger is the reason.
I slice fresh ginger from the supermarket, place in a thermos along with the sorrel and pour boiling water on them, close the thermos and leave overnight. I make this mix quite concentrated, so when I serve it I only add half a cup and then fill the rest of the cup up with hot water. Its delicious and may help those who suffer from pain due to inflamed tissue.
I'm drinking this all day, no side effects noted, only positive pain relief.
---
Postpartum Bleeding
Posted by Sonny (Citrus Heights, Ca) on 10/14/2008


yellow ginger root
Hi there, I read these coment about ginger roots but did not hear anything about yellow ginger or "termeric" ?
I would like mto mshare a short story with you, in 1982 my mother gave birth to my half sister, we were in the farm and very, very poor, we couldn't affort doctor for my mother internal bleeding after birth. An elder in the village told me to get yellow ginger root juice for my mother to drink. Every day I would gave my mom about two table spoons juice there time a day. sure enough, her bleeding have slow down and after thre or four dau or so she felt much better. this was 26 some years ago but i still remeber. I like to share this story with you guys. please feel free to write me back
thank you
Sonny
---
Sore Throat, Sinus Congestion
Posted by Cy (Maryland) on 02/24/2017


Sore throat, nasal congestion:
Sucking on a piece of fresh ginger helps open my nasal passages right up and relieves some chest congestion. I'm told that it's a good antibiotic too. I just don't want to go to the doctor to get prescriptions to do what giner can naturally can do.
---
Turmeric
Posted by Bess (Calgary, Alberta, Canada) on 04/04/2011

Hi Dawn - I've always used dried ground ginger with good results for pain relief, indigestion or nausea (I just add it to boiling water for a "tea"). I never seem to have fresh ginger around when I really need it but I always have the powdered stuff in the cupboard. I hope it works for your dog.
---
Where to Buy: US
Posted by Psychonurse (South Jordan, Utah) on 01/18/2015

I recently read some great posts about the benefits of eating crystallized ginger and would like to get started.
I am concerned about buying products from China. Was wondering where I can buy organic crystallized ginger that is not from China?
---