Neck Pain
Posted by Sam (Guadeloupe) on 08/18/2020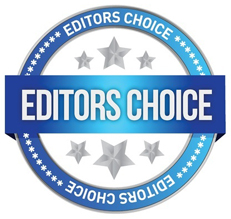 Here's my experience in case it can help someone. I had a very serious motorbike accident when I was 17. I'm now 57, and suffer from a pain in the neck where I can feel a point that is swollen.
Visited many osteopaths, chiropractors, etc. over the years that have helped. Been practising Qigong Tai Chi since my early 20's that also help tremendously and because of this do not suffer constantly, but there were many bones broken around the spine in the shoulder area and there is a place in the neck which can be seen on x-rays which is permanently displaced and a sharp pain always comes back at some point.
I've been making sorrel tea (hibiscus) for a while as I love this drink and recently decided to add ginger, which I believe the two together is a popular drink in Jamaica. It's been about 6 weeks I've been drinking with the ginger root and surprisingly the point on my neck that was painful is still there but for the last 4 weeks I haven't suffered any pain, I still feel the area as slightly uncomfortable but no pain, I've never been 4 weeks without pain. So I'm guessing that the anti inflammatory properties of ginger is the reason.
I slice fresh ginger from the supermarket, place in a thermos along with the sorrel and pour boiling water on them, close the thermos and leave overnight. I make this mix quite concentrated, so when I serve it I only add half a cup and then fill the rest of the cup up with hot water. Its delicious and may help those who suffer from pain due to inflamed tissue.
I'm drinking this all day, no side effects noted, only positive pain relief.
---