Multiple Cures Reported
Posted by Chihuahua (Alabama, US) on 05/08/2014


We use Food Grade diatomaceous Earth for a myriad problems. It kills all worms including hook and tapeworm. One teaspoon in food for cats and small dog ( under 25lb) add more according to weight.
Dusting the dog..it kills fleas and ticks and all other insects even termites. Must be kept dry to kill the insects. Add to feed , such as horse feed, keeps all weevils away.
Spread in yard...no more flies. Take it yourself in a glass of water.
---
Multiple Cures Reported
Posted by Danimom (Georgia ) on 09/18/2013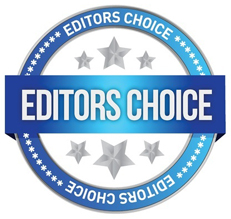 I too have many health issues and now my children also suffer health issues. We started taking 1/2 teaspoon of D. E. a day mixed in water and already we are feeling better.
The acne cleared up and my son, who has always been large, has drooped 2 pant sizes because the inflammation is coming off .
I have gone down 1 size. My oldest son, who has terrible allergies has not had to use his inhaler even once since we started and has no ill side effects.....
My mom tried it a while ago and stopped because she too got sick but she was using a lot at once and now that she sees that we are good after 3weeks she has decided to try again but at the 1/2 teaspoon dose we increased to a teaspoon after 2 weeks and will go up another 1/2 teaspoon next week. But my Dr. said no more than the 1 1/2 teaspoon's dose and then every fifth week we should stop for 2 and then start again at the 1/2 teaspoon dose.
---
Multiple Cures Reported
Posted by Hjdez (Beatty, Or) on 06/29/2013


I have taken vitamins, minerals, and supplements for over 50 years and have researched internet for 30 years and have enjoyed excelent health all my life with very few health issuse. If I have a health problem I research it and take care of it. Health scientist say all health is dietary and cureable. I believe this and has worked for me. Recently I stumbled upon diatomaceous earth. I do that a lot. My two most helpful have been Dr F R Kenner's vitamin C therapies six years ago (internet) and human grade diatomaceous earth's value was picked up as near as can tell about 8 years ago and has been gaining excited users ever since.
Since I injest so many supplements I did not think diatomaceous earth would have the impact on me it did in so many areas in just two weeks. Users have reported increased energy levels, better sleep, less pain in so many areas headachs, menstral, joints, stomach, colon, joints, teeth, feet, etc. Clearing of skin ailments, beatiful skin hair and nails with increased hair growth, lower choleresterol and blood presure levels, less digestive stress, diarrhea and constipation. Kills parasites man and animal. Some distress noted by those with heavy parasite infestation, clears up when parasites are controlled. Children are especialy affected, calmer, do better in school and home, less disruptive more alert. One mother reported her child with a learning disability seemed to have improved. People are buying human grade diatomaceous in bulk at local feed and garden stores and on line, giving it family and friends of all ages. I found it for less than $30.00 for 40 lbs.
Replied by Missy
(Fort Erie)
12/26/2014

Replied by Robert Henry
(Ten Mile, Tn.)
12/28/2014

---
Multiple Cures Reported
Posted by Josh (Maryland) on 05/20/2013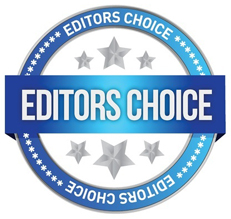 I've been using food grade Diatomaceous Earth (DE) for three days now and being diagnosed with sciatica and two bulging disc. Constant pain everyday and always drained of energy. I can say I have not felt so good in such a short period of time in my life.
The pain is subsiding and dulling down. My blood pressure is dropping. I feel so much more energy. It's almost too good to be true to call this a miracle dirt but by god it's making some magic happen. I recommend this whole heartedly to people who have pain and loss of energy.
---
Multiple Cures Reported
Posted by Sheri (Little Rock, Arkansas, USA) on 03/10/2012


food grade diatomaceous earth can be used for all sorts of issues, with great results on arthritis, parasites of any kind (internal or external) pet issues, and much much more. Has even been reported to regrow hair in balding spots and restore color to graying hair.!
This is NOT the same as pool grade (swimming pool) or for filtering purposes. The food grade is NOT the same as you would use in your garden or lawns, however it will still give the same results for any flea infestations, or any other bug problems. Do a search!! Well worth your time. This product is all natural and very very inexpensive. If you can find it locally, great! (Shipping will be at least as much as the product itself, because it is very dense. ) Send your results!! Sheri
EC: Quite right, Sheri! We've seen enthusiastic support for diatomaceous earth (DE) as a remedy for all sorts of insect and general health issues. We've created a new page to gather all the remedies together. Thanks!
---
Multiple Cures Reported
Posted by Mike (Plant City, Florida) on 12/27/2011


I have used Diatomacious Earth in the yard to get rid of fleas. Tics and red ant. I have also fed it to my dog, a teaspoon a day for a few days, in his food, to get rid of worms. People eat this, although much more expensive from health food stores, for worm and parasite prevention. The pool DE will/can cause cancer. I buy DE also known as FFP at feed stores.
---
Multiple Cures Reported
Posted by Sherri (Rockford, Il) on 08/17/2011


DE is great, the itching was horrible and got rid of my mites/scabies in a day, was wonderful! Can't express enough how amazing this stuff is for this and other health benefits.
We take food grade DE found it at our local garden center. Just to list a few other things it helped us with...
More energy, great poops, husband has hair growing in areas that were receeding, his hair does not look as grey, He no longer has a big belly, he has lost weight, no lower back, shoulder or knee pain, have not had other pains he was taking handfuls of ibuprofen for on a daily basis, no longer taking allergy med's, no more antacids and we eat spicey foods daily, skin and nails look better and grow fast!
We do not have the morning smokers cough either.
Give it a try, the itching will stop and you will be soooo relieved and you'll love the other benefits too:)
We are currently taking 1 to 2 Tbs of this daily and have been for 4 months now, we mix it with V8 Splash (stir well) and drink it down in a shot, rinse glass with cold water and drink what remains in the cup.
---
Multiple Cures Reported
Posted by Webuddy (Bangor, Me) on 04/11/2010


I use Diatomaceous Earth. FOOD GRADE kind. It is mined from fresh water deposits and does not harm people or animals. Dont breathe in the dust while you are applying it as it is unsafe for your lungs. Once it is applied it is fine.
It is amazing! My daughter and I both drink about 1 Tbs a day with plenty of water, or sprinkled in yogurt. It has helped our digestive systems as we both have issues with constipation and diarrhea depending on the day.
I also made a paste with 1 Tbs DE, 3 Tbs water,1 Tbs olive oil and 1 drop of peppermint oil and used it as a face mask. Rub on gently and let dry for about 5 minutes and wash off. Skin is smooth and soft!
PETS
For my pets I use DE to get rid of fleas. I brush it into their fur making sure it doesn't get in their eyes or face. I also mix a couple teaspoons in their wet food to get rid of worms. I do this every other day. Also, I put it on my rugs and the bedding and leave it there a few days then vacuum up a couple times a month. This has taken care of a severe infestation that has not returned since started.
This is a product that is worth doing a search on the internet about. DO NOT USE POOL GRADE. ONLY FOOD GRADE.
---
Multiple Cures Reported
Posted by Christine (Bronx, New York) on 01/20/2010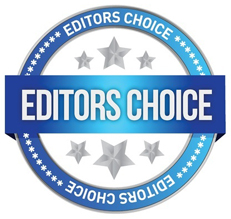 stomache ulcer
I am so amazed by the fact that , for years i have gone to the doctor for a terrible stmache ulcer that i had. I was diagnosed at the age of 25. I was told that my ulcer was caused by a bacteria, H. pylori. Anyway, i was prescribe on numerous occasions, prevacid and prevpac.The prev pac cause me to get a yeast infection and bacteria vaginoisis that would not go away no matter what. finally, after years of suffering and research, i decided i was going to treat myself. I bought Diatomaceous earth, Clay (Terramin), and powdered wheatgrass. I mixed the diatomaceous earth together, half and half. The wheat grass did not taste so hot so i bought empty capsules and stuffed the wheatgrass in. Every morning before i eat i would drink a tablespoon full of my DE and clay mixture in an 8 ounce glass of water. I also at the same time take 4 of the wheatgrass capsules. I do this every morning and everynight before bed. within 2 week the pain in my stomache was gone. my yeast infection disappeared. the horrible smell caused by the bacteral vaginoisis disaapeared with only a small amount of discharge remaining. Also i suffer from fibroids and i no longer feel them nor the pain that they cause.
---
Nail Growth
Posted by Willistine (Mt Laurel, Nj) on 06/05/2017


I've been taking a /tsp of DE for a week my nails are growing. I went up a heaping/tsp and I'm getting a headache behind my left eye 3 days now but I don't want to stop.
Replied by Mama To Many
(Tn)
06/05/2017

Replied by Ali
(Wales)
09/23/2018

---
Painful Teeth, Rotting Wounds
Posted by Chirka (Gurgaon, India) on 07/02/2021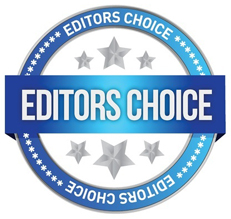 Food Grade Diatomaceous Earth (FG DE) for rotting or painful teeth and rotting wounds
The fastest acting use I have experienced for FG DE is for teeth. I have a lot of teeth problems from a narrow jaw and bad dentist interventions. When I get a tooth pain, I place a wad of DE (made into a dough like blob with a drop of water) on the offending tooth, clamp down my teeth and go to sleep. Right as rain in the morning. And this is the report with everyone I've prescribed it to. Unfailingly. But use it the first sign of pain you get.
What more, two teeth that the dentists said have to be pulled off six years ago are serving me fine after my having given them the DE wad treatment for a week continuously.
The DE just pulls out any kind of necrosis.
And that's the second great thing I've seen it work its magic on. It also saved the paw of my cat, which was just rotting and the digits were falling off. Dipped her paw into DE, and the whole thing became a hard lump. But finally, the paw stopped rotting and whatever was left of the paw was saved.
Same thing with another cat I recommended it for. Another cat had an anal sac, with a hole as deep as the first digit of my index finger, and a foul smell. I stuffed it with DE multiple times in a day. After two days reduced application to once a day. By the seventh day, even the scar was barely visible.
EC: Thank you for your post! We have cross-posted it to all applicable sections; wounds (pets) and tooth abscess (people).
---
Parasites
Posted by Jazz452 (Uk) on 10/09/2017


Yes DE does work for parasites, sure they will scatter they hate it, but they need to return to the gut to breed and if you keep taking the DE they won't return. Problem is you need to take for at least 90 days consecutive, well worth it.
---
Parasites
Posted by Zennish (Florida) on 03/06/2016


I have been taking diatomaceous earth to regrow hair and detox toxins and heavy metals, but noticed an effect on my strongyloides parasites infection I thought you might need to know.
When I take DE, I start to cough, but it's not a die-off cough, it's the same cough I get when I have what I call a "hatch-out" of new strongyloides about every ten days that migrate to my lungs. This is a cough straight out of the lungs, not from dry throat or sinus drainage.
I'm not breathing in the dust. I am very careful about that. I wear a mask when I'm handling it, and I put my dosage into a spoon, put the spoon into the water, and let it become completely saturated before I stir it, still wearing the mask. I drink the cup of water with the DE, then immediately follow up with another cup of water, which I also use to swish around my mouth and wash any residue left there into my stomach. There may be a tiny bit that is inhaled in this process, but not enough to cause the cough.
I think this new cough is caused by strongyloides dying and depositing their eggs, which hatch out in massive numbers and migrate to the lungs. The more DE I take, the worse my cough gets. It's a vicious cycle. Kill them in the digestive system (I'm hyperinfected), and they multiply and just get worse. Then you kill those and the cycle starts all over again. I keep thinking that if I just keep taking the DE every day, killing the adults and juveniles, it will eventually help, but I wonder if I'm just fooling myself.
So this is my experience. Hope it helps someone.
Replied by Suzy
(Texas)
07/24/2018

Replied by Ali
(Wales)
09/23/2018

Replied by Shirley
(FL)
04/04/2023

---
Parasites
Posted by Tamara (Dallas, TX) on 11/10/2014


I have been using DE for three weeks now.. U have to drink alot of water as it is very forming...I use it to assist with parasites.. When I feel them worming around, I take two tbsp with water and in about 20 minutes, they slow or stop. Afterward, I grind two garlic cloves for more peaceful nights. At times, it brought the worms out and made them run for the border... but I have noticed my skin is clearing. I don't itch anymore either. I also used pineapples(fresh) coconut oil, flakes, water (all of coconut) to start the process of elimination of worms.. I will continue to take D/E as it has many health benefits I am told. No side affects, only if you don't drink enough(lots) of water.
---
Parasites
Posted by Palma (Navarre, Florida, Usa) on 08/11/2011


To ALL who have problems, and posted here for help.
I have purchased FOOD GRADE DIATOMACEOUS EARTH for internal parasites (husband, myself, and two cats). And we also use it to "dust our carpets, beds, and even plants. It works by dehydrating the parasites, and works on most all types, including tapeworm.
Besides killing parasites, it has good health benefits for humans & pets, and is safe for children.
For adults: At bedtime take one heaping Teaspoon in 8oz warm water, then follow with another half glass water.
For children and also for small pets dosage is 1/2 teaspoon in 8oz warm water followed by additional half glass of water. I would do this for 30-45 days. Tapeworms will often come out in pieces. Can sprinkle directly on pet's food and mix it up if they won't drink the water.
The website I purchased from also sells a duster container which the DE can be poured into to easily dust beds (also kills bed bugs) and carpets. Dust lightly on carpets, as it can clog vacum if sprinkled too heavilyI would suggest a GOOD QUALITY intestinal/colon cleanse after 45 days, though not necessary. We purchased Dr Natura colon cleanse. A bit expensive, but very good.
As for the Diametrous Earth, we bought from Wolf Creek Ranch website. They also give detailed information on dosage and other uses. It has stopped my itching in areas of my body. Avoid getting it in eyes. Can also be lightly sprinkled on pets fur to kill fleas etc. I offer the two brand names as I know their quality, but there are other good ones out there, I am certain. DE MUST BE PURE FOOD GRADE.
---