Activated Charcoal  
Posted by Zaylow22 (College Park, Georgia) on 09/03/2012

My 2 year old dog got jumped by another dog and 2 days later he started throwing up, diarrhea with blood not eating or drinking hardly anything. ( I know he has Parvo cause all the dogs around the neighborhood been spreading it around). Symptoms just started I gave him some 1tbls charcoal. 12 oz of water and 2 oz of gatorade (you can free hand the gatorade, might help to get him to drink it) in a bottle giving it to him every 2hrs waiting to see what will happen hope he gets better. Wish me luck.
Replied by Chelle
Clovis, Ca, United States
10/13/2012

Replied by Michelle
Chicago, Il
10/17/2012

Replied by Raza
Pakistan
03/31/2017

---
Replied by Theresa
Mpls., Mn
01/11/2014

Posted by Catherine (Greenville, Sc) on 07/15/2011


This website saved my sanity. We somehow brought parvo into our pack (7 dogs) during a time when we had a visiting dog. The 14 month old dogs were the ones who came down with it. The 1st one recovered on her own after 3 days. Her main symptoms were she would not eat or drink. The second one spent 3 days at the vets office getting IV fluids and antibiotics because she was dehydrated (main symptom was bloody diarrhea). She also did not want to swallow the fluids I was trying to give her. So the guest dog went home and then got sick so I had them bring him back so I could keep him hydrated. He vomited all day -- more than I could get in him. I was really scared. Then I found your website and read about giving the activated charcoal. I gave it every 2 hours and after the 3rd dose Barley licked his leg where some of the liquid fell. So I put water and aloe vera juice in a bowl and he lapped it up. He has gone back to not drinking (or eating), but he has not vomited at all and I am able to keep him hydrated.
---
Posted by Scorpioempress (Ridgecrest, Ca) on 05/02/2011


I have seen parvo too many times. I live in the Mojave desert where it is rampant. My little chihuahua mix, who hasn't yet gotten all her shots, came down with it yesterday morning. By dinner, I knew for sure it was parvo and came to this site. I found charcoal as a remedy and rushed to Walgreens. I bought Charcotabs for $20.00. I gave Wolfie about a quarter can of beef broth mixed with the charcoal of 3 tabs (took the tabs apart)... Yuck.
This morning she was happy, wagging her tail, and jumping on my leg. I have given her 2 more doses today because she is still feverish. But I know that IF you can keep a dog eating and drinking, they live. I think it isn't the bacteria that kills but the toxin that is released when the body kills the parvo. However, according to my theory, the charcoal bonds to the toxin rather than letting it circulate in the body and is pooped out. Black poops EVERYWHERE! Lol (Sound reasonable?? lol) It worked for me!
Replied by Jon
Ridgecrest, Ca
05/04/2011

Replied by Monica
San Antonio, Tx
05/17/2012

Replied by Om
Hope, Bc, Canaada
06/12/2013

Replied by Adriana
Texas
05/17/2015

Replied by Theresa
Mpls., Mn
05/18/2015

Replied by Lisa
Sweetwater, Tx.
02/11/2017

Replied by Stellaluna
Oregon
02/19/2017

---
Posted by Vicky (Banning, California USA) on 04/17/2009


Six months old puppy diagnosed by Vet as Parvo. Had been sick one day when taken to Vet. Took her home and mixed up one tablespoon activated charcoal in 12 ounces of water. Using a large barrel syringe I slowly put the charcoal into the backside of her mouth so she would have to swallow it. Even though she is 75 pounds, one glass of this mixture made a great difference within one hour. I gave her two more doses at 2 hour intervals and she was by this time drinking on her own and no vomiting or diarrhea [since the first dose] so put a little charcoal in her drinking water. She was eating a little by the next day and by the third day was back to full normal. I continues to add some charcoal to her drinking water for four more days [not much because then she wouldn't drink much of it, just enough to make it cloudy, mildly gray]. I have also used it the same way when my dogs have been poisoned with rat poison, with the same excellent results.
Replied by Tyler
San Jacinto, Ca
05/05/2012

Replied by Courtney
Bradford, Ontario
06/05/2012

---
Activated Charcoal - How to Administer  
Posted by Theresa

(Mpls., Mn) on 07/30/2014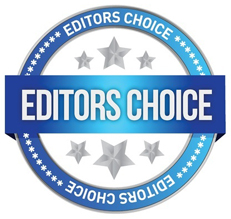 Responding to Rebekah (Oklahoma City)
I have a 7 week old pitbull puppy he about 8 pounds, he's showing every sign of parvo and its hitting him quick. I need to know how much activated carbon I should give him with water and gatorade?
You can find Activated Charcoal (AC) at your local drug store; aquariums stores have some in a pinch, but it's granulated and you would need to use a coffee grinder or food processor to pulverize it into fine powder.
Activated Charcoal works especially well when used with electrolytes to combat the dehydration that occurs with the diarrhea. If you can't find Pedialyte or Gatorade, you can make this recipe at home:
Homemade Pedialyte:
4 cups of water (boiled or bottled drinking water) 1/2 teaspoon Morton lite salt (because it has potassium in it as well as sodium chloride) Can use regular table salt if you have to. 2 Tablespoons sugar 1/2 teaspoon flavored jello or sodium free broth to add some flavor
Start with 1 cup of electrolyte solution in a small jar with a lid; add 2 heaping tablespoons of AC and then put the lid on and shake to blend. This goes into a syringe well and then can be placed into your dog's mouth; tip the head back and gently depress the plunger to allow him to drink it slowly.
Dose him 10cc every 2-4 hours for the first 48 hours.
If your dog has an appetite, you can mix the AC into canned dog food and make that a bit wetter and sloppier by adding the electrolyte solution to the wet food.
It is key to understand that the virus generally does not kill the dog - its the resulting dehydration that does the damage - so make sure you get those electrolytes down.
If he is taking food and appears to be bouncing back after the first regime of 48 hours, give your dog the wet AC and electrolyte loaded food am and pm for 5 days and up to 7 days. If he is hungry between meals, give him extra AC and electrolyte feedings.
Good luck and please keep us posted!
Replied by Marybeth
Ontario, CA
09/04/2014

Replied by Theresa
Mpls., Mn
09/04/2014

Replied by Brittany
Alabama, US
10/28/2014

Replied by Theresa
Mpls., Mn
10/29/2014

Replied by Hilda
San Antonio, Texas
11/02/2014

Replied by Theresa
Mpls., Mn
11/02/2014

---
Posted by Bianca (Oahu, Hawaii) on 11/16/2013

I just have a quick question. My puppy is 6 months and has contracted parvo. I also cannot afford the treatments so I want to try the activated charcoal. How much would I give him. He's 26 pounds?
Replied by Theresa
Mpls., Mn
11/16/2013

Replied by America
Arizona, US
05/10/2014

Replied by Theresa
Mpls., Mn
05/10/2014

Replied by Jennie
Ontario, CA
08/30/2014

Replied by Theresa
Mpls., Mn
08/30/2014

---
Activated Charcoal - Where to Buy  
Posted by Anne (Makati City) on 09/21/2016


For pet owners residing in Metro Manila, Philippines, you can buy activated charcoal capsules from a tenant inside Shopwise Pasong Tamo, Makati city. The tenant is selling herbal/alternative medicines, tea and coffee. Price is P250 per bottle. I think other mall tenants like this are selling activated charcoal in other outlets. I lost my 2 babies buchi and boggart to parvo and it was heartbreaking.
---
Posted by Theresa

(Mpls., Mn) on 02/27/2015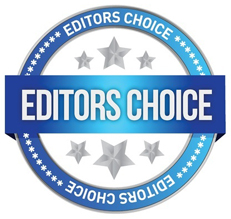 For those looking to find activated charcoal to use in gatorade or pedialyte to treat parvo, you can buy activated charcoal at most pharmacies or drug stores - just ask if you do not see it. You may also find it at whole food co-ops or natural stores OR at any fish/pet store - though the type from the fish store needs to be ground into a fine powder before you can use it.
---
Activated Charcoal, Colloidal Silver, Coconut Water  
Posted by Janet (South Africa) on 04/17/2017


Hi I followed the advice you gave using Activated Charcoal and Colloidal silver and coconut water and it has really helped my puppy. She is 8 weeks old . No diarrhea but still needs a bit of coaxing to eat her food. Giving her chicken broth and a bit of puppy kibble. Thank you so much! You helped to save my baby girl.
---
Activated Charcoal, Oregano Oil, IV Fluids  
Posted by Msmom (Africa) on 02/19/2017


Our 18 month old Schnauzer started getting sick Sunday evening and we took her in on Tuesday morning when she wouldn't eat anymore and was lethargic. She tested positive for parvovirus and she was kept at the vet, put on IV and given anti nausea/vomiting meds. She got worse before she got better and we felt horrible that we didn't realize what it was at first.
Then I started giving our 7 month old, 80 pound Boerboel charcoal capsules in his ground beef treats. I also gave him oregano oil - I put 5-10 drops of oil in a capsule and gave him 2 every morning. So I gave the oregano oil in the morning, and then 4 charcoal capsules in the afternoon and evening.
On Friday he wouldn't eat, started to vomit and had loose stool. We took him in immediately, and they started him on an IV and meds. He has not had anymore vomiting or diarrhea and he is eating - a little picky, but he is eating! He will be coming home today.
Our girl will be coming home in a few days - as soon as she will eat by herself.
---
Apple Cider Vinegar  
Posted by Barbara Ann Daca (South Lake, Ca) on 02/13/2014


Two weeks ago I received two german shephard puppies. They had diarrhea and were completely dehydrated.They were raised outside and You could see ribs and hip bones. By this time at eight weeks several of the litter had died. I was completely unfamilar with parvo but grew up on a farm. I mixed a teaspoon of apple cider vinegar with the mother in their water and gave them treats of carrots rolled in peanut butter. In two days you could not tell they were the same dogs! Now two weeks later they are fat and happy and healthy with bright shiny coats! This week raw pumpkin for worms or unseen parasites. I would just like you to pass it on. Ps. Love your site!
Replied by Thankful
Arizona, US
05/17/2014

---
Apple Cider Vinegar, Activated Charcoal  
Posted by Martha (Tn) on 06/18/2017


I lost two puppies to parvo but I could not give up. I got Nugget on June 8 2017 and she was fine, but started her on Parvo-K June 12 I took her to the vet for her first shot and to be wormed. She became very sick with parvo that night. I add the active charcoal, Apple Cider Vinegar and pediatric electrolyte w zinc. I used 1 table spoon of charcoal, 1 teaspoon of Vinegar and 1cup of electrolyte. Started every hour for 4 hours. Then every 2 hours till she stop vomiting and returned to almost normal. She now on the mix every 5 hours. She is eating and going to the bathroom normally. I think we are over the worst. THANK YOU for all of the help, your information saved her life and my heart.
---
Posted by Chris (Georgia) on 03/05/2017


This truly worked miracles! 1 teaspoon organic apple cider vinegar with mother. One 20 oz soda bottle, two ground/smashed up tablespoons activated charcoal. (Bought fish tank baggie from Pet Smart.) A half teaspoon table salt, drizzle of honey, sugar or maple syrup. Boiled ham juice, or hamburger grease to entice dog to drink!! And in 24 hours my dog was 98% better!! At first I put hole in the bottle cap and slowly squeezed in her mouth. Then added it to dry food so it could adsorb the liquid mix. She is so so much better. I was about to dig a hole....
Thank all of you!!
Replied by Anastasia
Belize
03/18/2017

---
Posted by James P (Raleigh, Nc) on 02/01/2017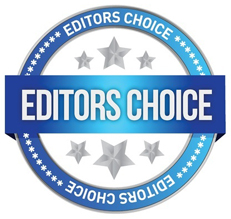 I normally do not write reviews, but I had to on here. This forum literally saved my pup's life. I have a 2 1/2 month old Pit/Black Lab mix. He contracted parvo from a previous puppy we had which died of parvo after being around 6 weeks old. The first pup deficated on my carpet and I cleaned it up but not with disinfectant like I should of. Mainly because of my lack of knowledge about the virus. When we brought the new pup (Cali) in he was bouncing around running around like a normal puppy would. Until a little over a week ago he started showing light symptoms of what the previous pup had until it drastically went south. We found out that Cali had worms. We took him to the vet to check for the parvo the following day after noticing the worms in his stool and he was strong positive for the parvo virus, hookworms, and roundworms. The vet told us that its not looking good because Cali had been refusing food, water, and he was lethargic and lost a lot of weight to the point where he was just skin and bones. Just off of the parvo test, we was already down $100 and we had limited funds. So we received the meds for the worms.
At that point we force fed him the meds for the worms and we started looking home remedies for the parvo since we didnt have money for what he needed from the vet. So after talking to friends that familiar with the virus, we was told to force feed him baby food, Apple Cider Vinegar with chicken broth and going behind that with gatorade to replenish his electrolytes but everything kept coming up. We went back 2-3 days later to the vet to get him an IV and a shot for the weak stomach which was around $35.
After that point his stomach was fine to keep fluids and food down which was good. I took a chance and came across this forum and seen the charcoal tablets and at this point he was showing no change in his status, so I went out to the vitamin shoppe and got Charcoal Tablets from Nature's Way.
I cracked 2 of the pills open and added to his gatorade, stirred, and force fed that along with baby food and gatorade every 2-3 hours. That was around noon on Sunday, by 7 pm that night he started walking around a little bit more and I did a test and gave him a little bit of his hard puppy food and he started eating some of it on his own.
Although he was coming along better, I still fed him the tablets and the gatorade throughout the night and by the next morning he was almost back to normal. It is now 3 days later and he is now back to biting on things and people lol and eating and drinking on his own. The worms are gone and all of his energy is back along with his weight. Thank you guys so much for posting your best practices on here because it really helped!
---
Apple Cider Vinegar, Pedialyte  
Posted by Ess Mom (Sothern Wi) on 12/13/2014


I woke this morning to two of my 7 week old litter of 5 Springers not looking so hot. I found bloody stools in the pen. I stared giving them a Pedialyte solution with some honey and ACV in it. Took them to the Vet. He gave them a shot and me some meds. to start tomorrow. Told me to keep giving them the Pedilayte every 10 min or so. He didn't know why I was giving them ACV and said not to give them any more honey. When I got home two more were kind of droopy. Stared them on the Pedilayte. Also mixed in some Diatomaceous Earth. Called my husband and asked him to bring home some Charcoal. He is not home yet but all of the pups are up and around and playing like they were never sick. Still plan on giving them the Charcoal when hubby gets home. My question is how long should I give this to them. They have stared to eat some oatmeal, boiled hamburger with some cottage cheese and yogurt mixed with some pedilayte. Last time someone went to the bathroom the stool was very soft but not runny. Should I give the pills to the two that I took to the vet. or return them. Those two are doing amazing. One you would not even know she was sick this morning.
Replied by Theresa
Mpls., Mn
12/14/2014

Replied by Lexus
Wichita
03/05/2016

Replied by Theresa
Mpls., Mn
03/05/2016

---