DIY Homemade Pedialyte
Posted by Theresa

(Mpls., Mn) on 12/26/2013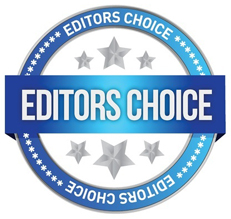 Treatment for Parvo - Activated Charcoal and Pedialyter
You can find AC at your local drug store; aquariums stores have some in a pinch, but its granulated and you would need to use a coffee grinder or food processor to pulverize it into fine powder.
Activated Charcoal works especially well when used with electrolytes to combat the dehydration that occurs with the diarrhea. You can make this recipe at home:
Homemade Pedialyte
4 cups of water (boiled or bottled drinking water)
1/2 teaspoon Morton lite salt (because it has potassium in it as well as sodium chloride) Can use regular table salt if you have to.
2 Tablespoons sugar
1/2 teaspoon flavored jello or sodium free broth to add some flavor
Start with 1 cup of electrolyte solution in a small jar with a lid; add 2 heaping tablespoons of AC and then put the lid on and shke to blend. This goes into a syringe well and then can be placed into your dog's mouth; tip the head back and gently depress the plunger to allow him to drink it slowly.
If your dog has an appetite, you can mix the AC into canned dog food and make that a bit wetter and sloppier by adding the electrolyte solution to the wet food. The virus generally does not kill the dog - its the resulting dehydration that does the damage - so make sure you get those electrolytes down.
To start, dose the plain electrolyte solution every 20 minutes or so - however much he will take - to combat the dehydration. Every 2 hours or so dose the AC and electrolyte mixture - however much you can get down. You don't state the breed of your pup, so a Chihuahua might get 2 cc's while a pitbull might get four times that. Now, a 4 week old puppy would normally have 4-6 solid food meals or more since he should still be nursing on his mom. So offer your pup the wet AC and electrolyte loaded food at least 4 times a day for 5 days and up to 7 days. In the early stages it is critical to get the electrolytes and AC down, so if he won't eat canned food don't force him, just focus on getting the electrolytes and AC down for the first 24-48 hours.
Please report back on the progress of your sick pup!
---