Multiple Remedies
Posted by Arlene (Nm) on 08/19/2018


5 week old puppy classic parvo.
Our method:
1 cup Gatorade
1 teaspoon Diatomaceous Earth
1 teaspoon or urine..i used my own .
1 capful Apple Cider Vinegar
2 to 4 activated charcoal tablets with magnesium..cvs anti gass brand
1 probiotics capsule.
1 raw egg( the egg separate) only gave after gagging stopped on day 5.
Raw coconut oil( would rub his gums and tongue with it and try to get some down him )
Marijana smoke ( we would blow a small amount around him before forcing solution )it stopped him from gagging so much.

Every 2 hours first 3 or 4 days gave mixture without fail.
Day 5 he looked like he would die. We just kept up the schedule every 2 hours trying to force as much solution as possible..set an alarm waking hours ever 2 hours sleeping hours every 3 or 4 hours..we all work and or school this was not easy ..we look like zombies the puppy looks better.
Day 6 started forcing raw egg in addition to the solution.
Day 7 he is up playing and drinking and eating on his own...i made him boiled chicken n rice he eats like he is starving and has normal bowl movements I think we won...i am going to continue with the charcoal solution for a few more days.
They may look worse before they look better ..just keep dosing them with electrolyte and fluid n charcoal. Stay on schedule set alarms ... I felt like giving up thought was a lost cause ..but I think he will make it ..now...on day 5 we started with the egg this seemed to snap him out of his coma. Like state but prior to this the egg came straight up ..i think you got to get them holding the fluids first ..but they do need the egg after a few days ...
If you plan to save them don't plan to sleep...but they can be saved.
Oh also loving on him a lot and telling him we love him and want him and praying to God.
This is the second dog I saved ..the first one I used Pedialyte and Pepto..both survived.
The number one thing is to be their iv pole ..squirt fluids in their mouth as much as humanly possible...don't stop and don't give up ..stay on schedule. That's the key..
---
Multiple Remedies
Posted by Angela Darlene Whitaker (Ohio) on 07/16/2018


OMG! OMG! I've lost 3 dogs total to parvo over the last 8 years. (Chihuahuas) Just recently in the last 2 days I lost the 3rd puppy to parvo. Now I have an entire litter of 4 puppies sick with either parvo or distemper! None would eat or drink anything for 3 days! I thought I was going to die from stress! Through trial and error, I have discovered that these things work wonders and I would swear by it. We aren't out of the woods yet but I had to share this because they haven't moved in 3 days. Haven't eaten or drank but a slurp here and there. Vomiting, gagging, diareah.....the whole 9 yards. I went to TSC and the health food store and purchased these things:
*Colloidal Silver/Sovereign Silver
* Nutri-Vet Puppy-Vite (Nutritional Supplement Paste
* GOATS MILK! Puppy formula and real raw goats milk in bottles from the Amish market
* Activated Charcoal and Pepto Bismol
* Pet Natural Care "Kaopectate"
* Pedialyte of course!
Came home, pumped my puppies full of all that! They gobbled down the goat's milk and were immediately up playing within 2 minutes. The one puppy tired out pretty quick. But the other 2 are up roaming around. These dogs had not budged for 3 days! 3 whole days! And they are up playing! And running and drinking water!
Look me up on Facebook, send me a msg if you are in panic mode about your dog! I'll help explain everything I did! I just literally saved the rest of my litter! On a budget of $100.00! I'm seriously pissed I didn't know about these things before! I miss my best friends that passed! So I'm posting this in honor of them to save the life of a dog or puppy or litter!
---
Multiple Remedies
Posted by Kianamcvicker (Fresno, Ca) on 01/07/2017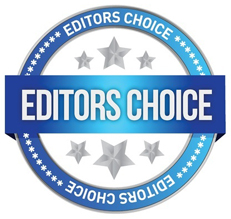 My puppy survived Parvo and I couldn't have done it without this site!!! OMG.
List of things I needed:
1- Chart to record everything you're doing. I found that after 24 hrs of everything I was wiped and forgetting what to give him. Keeping a chart was so helpful!!
2 - 2 syringes (1 for Activated Charcoal (AC) solution, 1 for electrolyte solution) the pharmacy at Walmart told me they didn't sell them so they just gave them to me for free. (non needle!)
3 - 4 towels (our pup struggled with sleeping on hard surfaces so we always had a clean one ready to be rotated in when the last one got soiled.)
4 - Puppy pads for quick catch and clean up
5 - Bleach (to clean all surfaces and towels that get soiled on)
6- Colloidal silver with dropper
7 - Activated Charcoal Solution (If you're buying the capped AC I did 1 cup pedialyte, 1 cup purified water, 25 AC capsules opened and poured in solution. Shake before each use) Recipe: https://www.earthclinic.com/pets/parvo.html
8 - Arsenicum Album from Boiron (2 pellets dissolved in 5 ccs of purified water)
9 - Food Grade Diatomaceous Earth
10 - Lots of Electrolyte Solution and left in cage Recipe: https://www.earthclinic.com/pets/parvo.html
So last week Wed Dec 28th, 2017 our puppy went into SPCA to get its final visit (microchipping & nurturing). Due to scheduling conflicts I couldn't pick him up until the next day. I picked him up and he was erratic. He was super skinny and wanted me, until I picked him up to hold him and then he was clawing me to get down. It was very weird behavior for him. Fast forward to the following Tue Jan 3rd, 2017. He's been doing fine all day. He eats that morning. That night he throws up everything he'd had in his belly. He refuses to eat/drink anything that night. The next day he's back to normal. He's eating, drinking but super lethargic. All he wants to do is snuggle all day. Again, very abnormal behavior from a puppy. At this point we've had him for well over a month (foster then adopted from spca which is why we had to neuter/chip/vaxx up to date). He's 4 months old at this point. Thur he refuses any food. He refused water unless I forced it in with a dropper and he is literally throwing up every 20 mins with yellow mucus diarrhea. I know somethings up so I take him to the vet. Surprise! It's Parvo season!! The vet lets us know that it will cost $1700 for them to tend to him. Theres no cure for Parvo, they've got to ride out the virus. But they wanted to charge extra for different things while he's in there, even though he has a record of every vaccine he's had up to date. In the end we had to refuse them because we didn't have the money. I found this site, my saving grace, and this is the schedule that I came up with:
As soon as we got home from the vet he started bloody diarrhea. For the first hour I did the electrolyte solution. But he didn't hold anything down, and the diarrhea kept coming up so I did some research and found this site that boasted Activated Charcoal and colloidal silver!! I did 3 ccs of AC electrolyte solution every hour and the electrolyte solution in between the AC doses so that I could check up on him every 30 minutes. He stopped diarrhea and vomit instantly. After four hours of this routine, we went to every 2 hours of AC dose. In the hour between the AC dose I did 2-3 droppers of Colloidal Silver and Arsenicum Album. (The Arsenicum Album I took 5 ccs of purified water and syringed it into a small bowl. I put two of the AA pellets in and let it sit until it fully dissolved. Then I syringed it in him). I also did 1/2 tsp of Food Grade Diatomaceous Earth up to 1 tsp per day. Each time he got a dose of something he also got a dose of electrolyte solution. It was so important to me that he stay hydrated so I always did the skin test to make sure he was good and not once did my pup's skin stay up, good sign!! It took about 3 days for him to fully come around again. He started drinking water last night (Fri Jan 6th, 2017). I stopped giving him the Electrolyte solution when I found him drinking on his own. I tried to give it to him anyways just as a back up but he threw it up which told me he was getting enough. I switched to AC mix twice a day today as he was showing signs of getting better. He finally ate some food tonight at dinner time!! He refused scrambled eggs with rice, burger (raw, cooked and mixed with rice), chicken stock, and wet dog food. But he loved the Natural Balance duck treats so I mixed about three up with dry dog food and he started in on it instantly. He's relaxing and sleeping now. 30 min later and no throw up makes me feel like a success!! I don't know if this will help others, as every dog is different. But the specifics of dosing medications and when was the hardest part for us to conquer. That And seeing our poor pup declining so rapidly. So far we've made it. Good luck to anyone else going through this nightmare!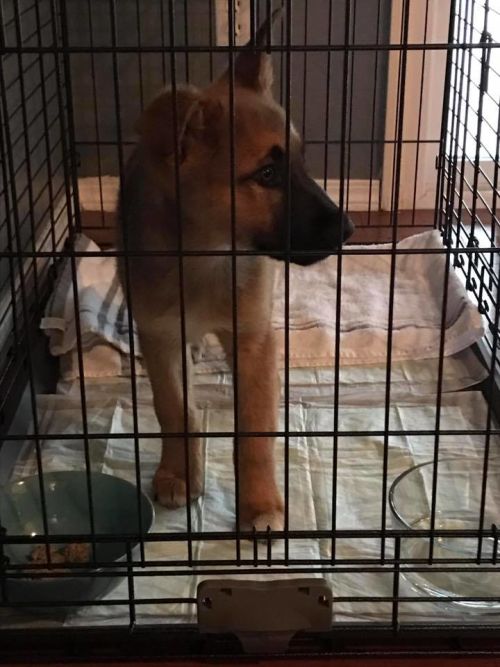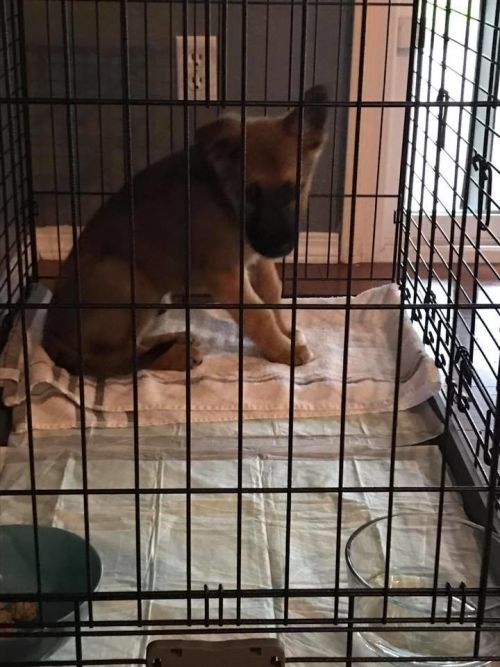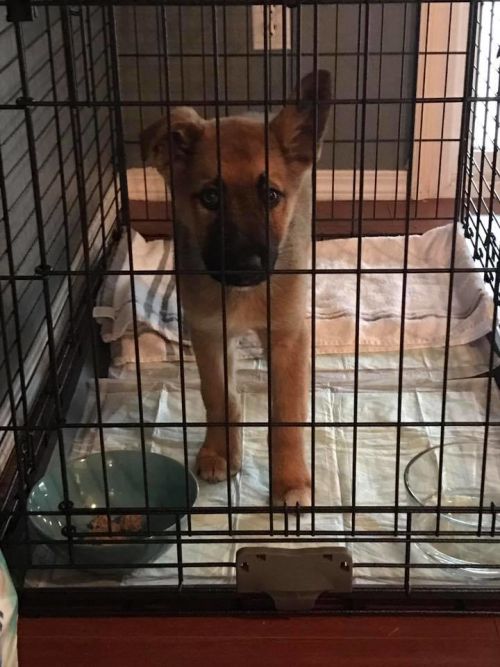 ---