Dietary Changes
Posted by Marsala (Webster, NY) on 03/19/2012


My 4 y/o Keeshond began having seizures (clusters). Started the phenobarb routine, it changed her personality and she also developed increased thirst and appetite from the meds. She began peeing in the house, couldn't hold it. I found a vet who specializes in Chinese medicine. Daisy started on Chinese herbs and a weaning schedule to get off phenobarb. My vet was not sure this would work. I also stopped feeding her commercial dog food and started giving her raw meat and bones- appropriate for her size and teeth. That was Dec 1st 2010. It is now March 2012- she has not had one seizure since the end of Nov 2010. She is still on the herbs-(successfully weaned off phenobarb over 6 week period) vet says the herbs won't hurt her- is somewhat of a liver cleanse. The vet doesn't particularly like that I feed raw food- but both my dogs (also a 10 lb Shitz-poo) are thriving, wiht beautiful coats and teeth and great digestion. It is amazing how small their poops are. After 6 mos of exclusively raw, I changed to one cooked meal in the morning and raw chicken necks at night. The cooked meals are rotated: beef- chicken-fish each weak with some veggies, eggs and rice. The cooked food gets ground egg shells and kelp mixed in for extra minerals. For those of you who have seizure dogs- there is hope. Look into a raw diet. Stop poisoning your dogs with commercial foods that have been totally stripped of nutrition then fortified with added in vitamins and minerals which are never quite like getting it from actual foods.
Replied by Aaron
(Indianapolis In)
02/11/2018

---
Dietary Changes
Posted by Kim T. (Chilton, Wi, Usa) on 04/09/2011


My dog Parker is an Aussie mix and was diagnosed with epilepsy about 2 years ago, and he also has severe allergies, both food and environmental. Of course I followed what my vet said and that was to put him on Pheno. Well he was still having seizures while being on this medication so we consulted with the vet again, and he just wanted to up the dose and add a second medication. I said no way. So on to my own research.
We have changed his diet to a gluten-free one. That is working fabulously. We have seen great results so far for both the epilepsy and his allergies. We are not feeding dry kibble, nor are we doing a raw diet. He could not handle the raw diet at all so after a little more digging, I found an awesome food alternative from The Skye's The Limit in Canada. Their food Canine Life comes in several formulas and they can also custom-tailor it if the dog is allergic to any of the ingredients. This food comes in a pre-mix and you make them into muffins. All healthy ingredients and you can make a variety for the dog by changing up the ingredients you add.
We have also been using a product called Xango Mangosteen Juice. It can be used for people as well and is meant for helpling inflammation. He is getting 1 ounce twice a day. We are at the point where we are able to wean Parker off of the Pheno! We have also seen improvement with his always inflamed paws due to his allergies. When they are really bad we use Xango's Pericarp oil topically for his paws when allergies are really bad.
Along with the juice supplement, Parker gets chiropractic alignments every 2-3 months by a veterinarian certified in animal spinal manipulation. This has been an amazing investment for him.
I have also been told that adding vitamin B will help too, but I just heard about this so I have not tried it yet.
Hope this helps someone out there!
---
Dietary Changes
Posted by Shelly (Houston, Texas) on 09/18/2010


Our lab started having seizures in April 2009 when she was 5 years old. I immediately took people's advice on this website to monitor her diet. Through a process of elimination of trying different, healthy dog foods, we found that she was highly sensitive to products with Rosemary... Even a cracker that she picked up off the floor catapulted her into seizures. So we took her off of dog food with Rosemary. Things got much better, but then she started having cluster grand mal seizures later in the fall and it had gotten to the point where she was having five seizures in 30 hours... Absolutely horrible! We completely eliminated dog food and dog biscuits from her diet and she has been seizure free since April of 2010. We determined that she was sensitive to the processed corn in dog food.
We feed our lab raw chicken legs (not cooked because the bones splinter and are dangerous for them to eat), one in the morning and one in the evening as well as other raw or cooked meats. We also feed her many different foods that we eat... Raw carrots, cauliflower, green beans, cottage cheese, boiled or raw eggs, pastas, rices, breads, baked or mashed potatoes, and many other fruits and vegetables that are not toxic to dogs. We mainly avoid leftover dishes that have too many spices or onions and such. I keep a list inside a cabinet door in the kitchen to remind me on what she can eat. As a result, we have a very healthy, happy lab. It's a little more work and maybe a little more expensive, but we no longer have the stress of watching a family member suffer. Plus, she is at a healthy weight because dog food can be very fattening. I urge you to not put your dog down or feel like you have to spend so much money on vet bills and meds, unless it is necessary. Most likely, it is caused by something that they are ingesting, so please look at that first. I hope that this helps.
Replied by Lori
(Ottawa, On)
01/14/2012

Replied by Jenn
(New Brunswick)
12/06/2014

Replied by Sue
(St. Jospeh, Mi)
12/08/2014

Replied by Theresa
(Mpls., Mn)
12/09/2014

Replied by Sue
(St. Jospeh, Mi)
12/10/2014

Replied by Theresa
(Mpls., Mn)
12/11/2014

Replied by Anna
(Laurel, Ms)
07/05/2016

Replied by Theresa
(Mpls., Mn)
07/05/2016

Replied by Suseeq
(Sydney, Australia)
07/05/2016

---
Dietary Changes
Posted by Larry C (Bartlett, Il, Usa) on 03/19/2010


This is in regards to pet epilepsy (dog).
About 15 years ago my husky/Shepard mix began having seizures and a trip to the vet diagnosed epilepsy and drugs to slow him down (he was having about 3 episodes a day). I didn't want him slow, he was a great dog. At the time the internet was pretty much forums so I started searching for the cause of his affliction. I came across others who recommended a dietary change to something more natural than the Science Diet "poison" I was feeding him. I don't quite remember what brand came next but it reduced the seizures to about 3 a week. Another change reduced them to about 3 a month until the final brand "Natures Balance", eliminated them entirely. He lived a long and relatively healthy life to the ripe old age of 14. I believe he could have gone longer had my ex wife continued to give him filtered water that removed the chlorine and especially the fluoride from the drinking water. She's a believer that our great medical community knows it all and that I'm a kook... That may be true but my best friend helped save me as much as I did him. RIP Rascal 03/27/2009
Replied by Brittany
(Fort Wayne, In)
01/04/2014

Replied by Jane
(Nc)
01/04/2014

Replied by Theresa
(Mpls., Mn)
01/06/2014

---
Dietary Changes
Posted by Katherine (Jacksonville, Florida) on 03/13/2009


My 1 1/2 year old Rottie has been having seizures since she was 3 months old. She may have been having them longer, but I found her at age 3 month on the side of the road. To make a long story short, I eventually found her first owners and she was given to me. At any rate, I took her to the Vet when I found her and had her thoroughly checked out. The Vet told me I would probably have to put her on seizure medication if the seizures continued.
One day I took her to the feed store/pet supply store for some advice on the rash she had just developed. While we were there, she had 3 seizures. The very nice and concerned lady that was helping me, suggested I put her on a dog for called "Diamond". The one with no artificial additives or grains. I believe it was the chicken and rice recipe. She suspected "Treet" (my Rottie) had food allergies. Since I've been giving Treet the Diamond dog food, her rash has disappeared, but to my surprise, so has her seizures.
I didn't realize or attribute the disappearance of the seizures to the dog food until tonight. I was reading another comment from one of your reader's and they said that they feed their dog the same brand dog food (Diamond) because it does not contain and additive called "BTD or BTH" (they weren't sure of the exact name of the additive) because the additive causes seizures. I'm going to have to agree with that person. Treet hasn't had a seizure in about 2 months now.
The only thing that I've changed was her dog food. I feel confident it was the dog food that made the seizures disappear. It's a very scary thing to watch your baby go through that and you can't do anything to help. I am so very happy and relieved that she doesn't have them any more. Now I have to work on her constant ear infections. I'm going to try the Apple Cider Vinegar, Alcohol and Water mixture I read about. I'll keep you posted.
---
Dietary Changes
Posted by Jason (Waukesha, WI) on 02/05/2009


I tried the suggestion from someone on the site to try diamond brand dog food from Tractor Supply. My 6 year old yellow lab Duckota has been seizure free for 7 mos. now. Thank you and the people on this site for putting this information on you web site. I would suggest this remedy before meds. Any one who wants to try this remember to slowly introduce the new food don't just switch up all at once it can upset your animal. Thanks again.
---
Dietary Changes
Posted by Krisanne (Birch Run, Michigan) on 03/15/2008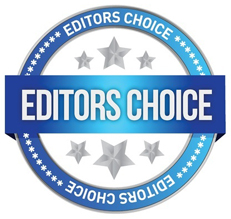 To everyone who has a dog or cat with seizures, I'm sorry for that, it's the worst. I have a seven year old German Shepard that started having them when she turned two. I took her to the vet and they put her on medicine, that "might harm her liver over time" I gave her the pills for three years, with still a few seizures.
One day I went into PetSmart and was talking to the salesperson about animals,when it led into my shepard and her problem. She told me that her boxer had them to and that there is an additive in dog food called BHT or BHD that is found to bring on seizures. In amazement and anger I decieded to buy a dog food without this additive in to see if it was true and if it would help. I bought a very expensive bag of food that cost $39.99 a bag, not caring as long as it was true. Long story short, it's true! After that I started searching around for a reasonable priced bag of food because we have a 102lb. not fat just big, Golden Retriever too, and they eat alot!
I found a great bag of food at Tractor Supply called Diamond brand food. Just look on the back of your food bag if you see the three letters BHD or BHT, I really can't remember the exact three letters but it starts with a B. If it's in there I would change. Even some of the brands you think would be O.K. are not. Please try this it has been great with her not having seizuers any more. Good Luck I hope it helps.
Replied by Veronica
(San Antonio, Texas)
06/08/2008

Replied by Anja
(Nashville, TN)
06/25/2008

Replied by Heather
(Decatur, IN)
02/07/2009

Replied by Julie
(Coventry, England)
08/08/2010

Replied by Lin
(E. Wenatchee, Wa, Usa)
01/14/2011

---
Dietary Changes
Posted by Linda (Littleton, NC) on 11/16/2007


My Dalmatian, soon to be 16, started having violent, lengthy seizures, generally but not always while sleeping, as well as chronic head and facial tics. A friend suggested using a dog food with a lower or no corn. Another, familiar with human epilepsy, suggested magnesium. The magnesium may have helped a little, but did not stop either symptom and I discontinued its use. I have been feeding exclusively Purina One, with the addition of a small amount of fish - salmon, tuna or halibut - and a small amount of olive oil daily for about six' months and the violent seizures seem to have stopped. Occasionally she gets a taste of meat or vegetables. In the last month, I have noticed the head and facial tics gradually diminish and disappear. Thanks for your website. It's a relief to know that others have seen similar conditions and come up with a variety of solutions.
---
Dietary Changes
Posted by Lisa (Rancho Cucamonga, Ca) on 10/26/2007


Many dogs who suffer from seizures benefit from a grain free dog food. This also helps with some types of cancers as the grain and carbs seem to feed the tumors.
---
Dietary Changes
Posted by MrmDeLuca (Phoenix, USA) on 05/05/2007


When my father was released from the hospital from a possible heart attack, he was put on a strict diet. In keeping with his diet, he would eat baked chicken with heaps of garlic, tomatoes, and onions. My father, hating the food, would always pass it along to his dog. Well this otherwise healthy dog had a seizure one day, for the first time in its life. All three ingredients, consumed in excess, are known to be fatal to dogs. He's never given the dog his chicken again. The dog has never had a seizure since. To my own dog I give only a quarter of a clove every other week with no problems.
---
Dietary Changes
Posted by Deb (Sherman Oaks, CA) on 04/10/2007


A Homeopath I know feels that sometimes copper can cause seizures in animals. She said to try to find foods without copper (you have to look hard) and giving Homepathis Cuprum Met 3x for awhile has worked for many of the cases she has treated. I don't know if this is true I'm just passing it along. If you've tried everything else with no success this might be worth a try.
---
Dietary Changes, Avoid Tap Water
Posted by Lara (Springfield, MO) on 10/22/2008


Dog Epilepsy
I found out from my vet that any kind of pork product can induce seizures, even in dogs that aren't epileptic. I stopped giving my dog ham bones (he used to get a lot) and pork and he has not had near as many seizures. Also, I only give him spring water because tap water has chlorine, which is another seizure trigger.
Another trigger that some people may not think of is exposure to fertilizers, herbicides, and pesticides. Even if you do not use these products in your own yard, your neighbors could be spraying them.
As far as the vaccination issue goes, my dog also had his first seizure about one week after his rabies booster.
Replied by Holly
(Halifax, Nova Scotia, Canada)
11/04/2008

Replied by Sandra
(Denver)
01/23/2016

---
Fertilizers and Seizures in Dogs
Posted by Sam (Hereford, England) on 06/28/2012

Hi, I've been reading all of the comments on people who have dogs with epilepsy.
We have a beautiful Yorky cross Jack Russell who started having fits. We are fairly sure that it can coincide with when he goes through certain fields where crops are grown and the farmers have put fertilisers on the soil. The vet said it may be an allergy type reaction. But on asking other pet owners in the area they have also said their dogs have had fits using the same fields. I am going to try a natural remedy as the vets don't seem to have any answers.
I just wondered whether anyone else had experienced this with their dog and if there were any proven links with fertilisers and epilepsy? We are going to keep our little dog out of the fields for the summer now. Thanks, Sam
---
Filtered Water
Posted by Evelina (Livonia, MI) on 05/11/2006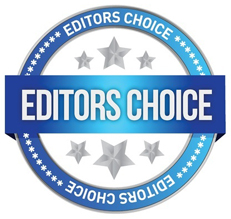 I have an 11 year old dog that we found when she was about five months old. She started seizuring around the age of two. About once a week, occasionally more often. We installed an R.O. water filter system for ourselves and realized within a couple of months that our dog had stopped her seizures. The only difference was the water! She now seizures only about six times a year.
We did notice that she started seizuring after eating "bacon strip" dog treats, and other treats with food colorings, etc. We went back to plain dog biscuits and she's fine. She must be chemically sensitive. I shared this info with her vet who said she would pass this info along.
---
Fish Oil
Posted by Cammie (California) on 03/14/2016


Before my story, I wanted to thank everybody on this site to share their experience and stories. You guys all have helped me so much in seeking help in different health issues I have encountered on me and my families. Thank you.
Here is my story:
My pug named Rain had been on an r/d diet for many years. After they changed to a new package, she had consumed over one bag of the new packaged food and she always show a lot of hesitation to eat. I felt bad because I did not listen to her signal. She just had a seizure out of nowhere on Friday, March 11, 2016 and she is 11 years old. But she did not just have one seizure, she had a seizure every 5 hours on average starting that Friday. I was so desperate to look for remedies and info and couldn't figure out what's wrong with her because with all the researches I had done in this short time frame, she did not seem to have liver, kidney or any other problems. But I remember ever since she started the new package of the r/d food, she acted very weird, like always frozed in the middle of the road and couldn't hear me calling her unless I screamed loud enough.
I was able to find a lot of info online and on the earthclinic.com site. I have tried taurine supplement with minimal help and then the next day fish oil. I looked through all the info about dog food and fish oil and the benefits of it and I felt confident enough to give her a try.
So when the store opened on Sunday 11am, I bought the fish oil, fed her the oil with chicken, and her supposed Sunday 3:00pm seizure did not come. And I waited till now and her 8pm seizure did not come either. I feel like the fish oil is really helping her. But within the past couple of days which was Friday nite and Saturday till Sunday morning, she had already gone through 8 seizures in total. I had already stopped feeding her this diet the next day after the first seizure incident after I read a lot of ppl's stories here. I really think something's wrong with it.
I also remember after she started the new bag, she started having her first ear infection and skin problem which she never had for her whole life. I want to thank everyone here again for their time to tell their stories because all these info really help ppl like me And others who need help.
It's almost Monday 1am, she seems very comfortable sleeping still.
---