Budwig Diet
Posted by Amanda (New Zealand) on 08/14/2016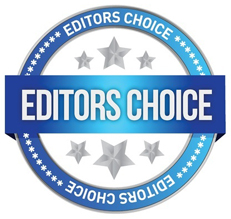 2 years ago our Labrador/Pitbull X, at that time 12 years old, was diagnosed with Lymphoma. And of course the suggested treatment was Chemo therapy with the added comment that it only would prolong his life by possibly a year, but eventually kill the dog.
As we had trust in natural therapies for cancer and our dog disliked the vet anyway, plus him being so old, we started to research alternative treatment options on Earthclinic.com and other websites. One of the treatments we came across on Earthclinic was the Budwig protocol, which a few dog owners had used on their dogs with cancer successfully. After more research on that particular treatment we thought we give it a go.
So the regime we followed was that we gave him twice a day with his food 4 Tblsp quark+2 Flaxseed oil (mixed to an emulsion), we added 1-2 teaspoons of turmeric powder after mixing the quark and flaxoil. Also we changed our dog to a grain free diet. In this case we changed to Nutrience dry dog food.
Although the quark is low fat, our dog did gain weight over this time (maybe 4 kg). And also something very odd happened: he started to loose patches of hair all over his body. They came off with scabs of dry skin. At first we thought he is going to go bald, but after a few month the hair grew back shiny and beautiful. Not sure what exactly this meant, but we thought it might have been a sign of detoxification.
After 3 month he had an incident where he vomited a few times and we took it as a sign to half the dosage per day.
Then 2 or 3 month after halving the dosage he had a day where he didn't move, nor eat or drink, and we thought: This is it. He is dying today. Next day he was walking again though and he was back to normal after two days. So we decided to stop giving him the quark and flax oil.
During these 5-6 months he was quite lethargic and not really his normal self (already before he was diagnosed with cancer to be fair), he seemed to be depressed. But after his near death day, he started to be more clear again.
Before the treatment he had lots of fatty tumors all over his body. Today they are still there, but they all have halved in size.
He is now 14 years old, has a nice shiny coat, is in very good spirits and survived by far his 2-months-to-live cancer diagnosis (by 2 years so far). He walks slow because he has arthritis, but hey, he is 14 and even for his breed that's quite old.
We never went back to the vet to get checked if he still has cancer, because what's the point: He is the living proof two years later. We still have him on a grain free diet.
Whatever we did, it seemed to have worked. He won't live forever, but he sure got over the cancer.
Thank you earthclinic. What a wonderful source of knowledge of alternative treatments.
---
Budwig Diet
Posted by Kerstin (Emeryville, Ca, Usa) on 10/24/2011


In February this year 2011, I had to bring my 8 year old Great Dane to UC Davis emergency and they found a huge mass on his spleen. They did surgery on him and removed his spleen and he was diagnosed with hemangioscarcoma and told me without chemo he would have 19 days to 2 months to live and with chemo 5 to 6 months.
At the time I was in a state of shock and agreed to do chemo but after doing some research and seeing what my poor dog had to go through (5 people holding him down and him crying howling 30 minutes straight!! ) Anyway, long story short, I decided to hell with chemo, I'd rather see him live a quality life for a shorter time than live longer in misery.
When researching the internet I came across "the Budwig Protocol". Basically what it is is Organic Flaxseed Oil (the kind you find in a bottle @ Whole Food's refridgerated section) and Organic Cottage Cheese Lowfat.
I hope you will check in to this because all I know is that it's been 8 months now since my Great Dane was given max 2 months to live and he is doing GREAT!!
Twice a day I give it to him and I will continue doing so all his life. In addition to the cottage cheese and flaxseedoil, I feed him raw meat (chicken turkey necks tripe etc) supplements like Glutamine, Arginine (spelling?), milkthistle, garlic, multi vitamin). What I ABSOLUTELY DO NOT feed him is dryfood, carbohydrates, rice, processed food etc.
I think the reason for his Hemangiosarcoma has to do with genetics and the toxic environment we live in but I blame in particular all the vaccinations that I unfortunately gave him the first years of his life. If I knew then what I know now.. but I didn't.
I have come across a Great Dane breeder who has a litter of puppies that are 4th generation with no vaccinations! That is the way to go! In the meantime I am loving and appreciating every single day that I get to enjoy with my wonderful companion!
Good Luck! Oh by the way, I have started the Budwig Protocol myself to hopefully prevent any future cancer or other desease.
Yes please do your own research! You will not regret it!
Kerstin
---