1 User Review
Posted by Robert Henry (Ten Mile , Tn) on 09/02/2015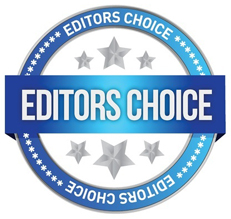 I raise my own egg plant and use them to clean up my ole worn out arms of Keratosis. I missed one spot on the bottom of my arm and added the egg plant mixture to that one spot. I covered it with a sealed bandage and left it for a day and a half. I just took the bandage off and the raised spot was still there. I rubbed it and it came off with no resistance. Right down to the basic skin
It is unbelievable. I suggest folks forget ACV to address their skin cancers by going directly to the Eggplant and vinegar mixture.
None of this is original with me. I bought the book several years ago and Dr Cham's ointment cured two of my skin cancers. I decided to Redneck my arms before they turn to cancer and it has worked for me.
Here is the protocol:
Peel an eggplant and churn it up with a blender of some sort.
Add white vinegar, refrigerate and stir 2X a day.
On the 3rd day add this to your eruptions and cover with shrink wrap and an ole sock before bed.
Do this several days until the stuff is nothing but mush, and can be rubbed off with your fingers.
Do not tell your dermatologist what you have done, least he take you before the State Medical Board for practicing medicine without a license.
I have been at this site for many years and love ACV , but, it is not in the running with eggplant as far as skin cancer is concerned. Sorry, that's just the way I am. Old and Ornery as most know.
=========ORH===========
Replied by Marjorie
(Nepa)
12/04/2017

Replied by Norma
(New Mexico)
12/21/2018

Replied by Robert Henry
(Ten Mile, Tn)
12/22/2018

---