Butter Coffee
Posted by Janet (In) on 05/01/2016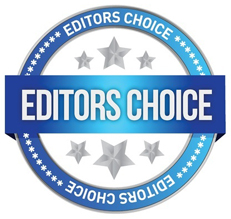 My daughter had suffered for years with the same spectrum of problems with Menier's. The "cure" for her was bulletproof or butter coffee. The recipe is:
collagen protein 2 tbsp in a hot beverage, 1 or 2 tbsp of real butter, 1/2 tsp mct oil or coconut oil in a blender. Blend 15 to 30 seconds and drink.
That was the first thing that really helped because all the hearing and dizziness was from bad digestion. We found out by her drinking it. It was not a plan. At 27 years old and a lifetime of issues I contacted an herbalist to further help her.
Here is what worked:
Bulletproof coffee in the morning. She blended and processed every meal into a soupy type meal. She drank lots of water. Digestion digestion. Her problems really got worse and she acquired food allergies to all nightshade vegetables eventually unable to work or go in a restaurant and lunchroom. Due to the coffee and blending her food she now is able to work two jobs and is looking forward to getting a driver's license this spring. Her allergy to nightshade is diminishing enough that I can cut up a tomato in the house and she can go in a restaurant.
Method cutup cooked meats and vegetables in blender or processor add some soup broth and or bone broth some coconut water enough to allow free movement of food. Blend until particles are tiny every meal. Eliminations were no Aspartame nitrates calcium supp. Msg fast food No gluten or grains no corn syrup. She saw results right away just doing this.
Her supplements are inositol choline. b50 with thiamine mononitrate as b1 only the hydrochloride can upset things. Magnesium as citrate or malate 6 to 800mg 2x a day. Bromelain with each meal and 2x a day 1/2 hr after food 1 whole lime squeezed in a glass or 2 tbsp Apple cider vinegar add 1/2 tsp baking soda let fizz add 1/2.glass of water drink. She also takes n acetyl cysteine nac to keep her nose and ears clear. She takes 5000iu of vitamin d every day to help heal digestion. She added supplements after she started changing her food bromelain is essential and was the first supp. As she could not tolerate any for years.
Janet
---