Almond, Olive and Vitamin E Oils
Posted by Rose (PA)


When I first found out I was pregnant I started using pure almond, olive and vitamin E oils I got from the vitamin store. I use it twice a day everyday. I'm 8 months pregnant and I HAVE NO STRETCH MARKS. I also drink a pregnancy tea (1 tbsp ACV, 1 tbsp blackstrap molasses and 1/2 tsp honey with 8oz glass of warm spring water) first thing in the morning. This does wonders for energy, constipation and clears up your complexion and addition helps to stabilize your blood pressure (also your should stay away from hidden sodium foods). God is good. I just love this website. It is very helpful and informative. God Bless
Alpha Hydroxy
Posted by Kelly (Chicago, IL) on 05/26/2008

An alpha hydroxy got rid of my stretch marks, even the really old ones. I either just use a lemon and rub it against my skin or Juice Beauty peels.
Replied by Susie
(Murrieta, CA)
04/03/2009

Replied by Rondel
(Vancouver, BC, Canada)
05/11/2009

Replied by Cindy
(Austin, Tx)
12/13/2010

Replied by Brooke
(Montgomery, Tx, Usa)
12/14/2010

Replied by Jenn
(Manila, A2)
02/23/2011

Replied by Cece
(Ehenfeld, Bavaria, Germany)
03/10/2011

Replied by Amy
(Tampa, Fl)
04/13/2013

Replied by Autum
(Nh)
12/22/2014

---
Baking Soda, Lemon Juice and Turmeric
Posted by Pnvatcha (Lahore, Pakistan) on 04/11/2015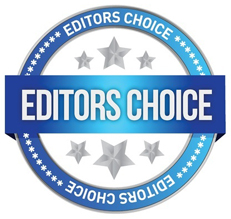 Baking Soda, Lemon Juice and Turmeric for Stretch Marks and All Sorts of Skin Cancers or Diseases
Make a thick mixture of the three ingredients. Cut a lemon into half and squeeze it on the baking soda. The mixture will sparkle, and then add turmeric. Apply the solution to your skin. If the mixture becomes dry keep squeezing lemon. The color will change from yellow to orange and then it will turn into red until it is maroon or dark brown. You should not worry about the changing color. Just leave it on your skin overnight. You will see a tremendous improvement after the first application. You must continue applying the mixture until your marks disappear.
Turmeric heals all skin infections and muscular ailments. After the first few applications leave out turmeric only mix baking soda with lemon juice and use. This should get rid of the most stubborn stains if you use it regularly.
Replied by Dann
(Los Angeles)
09/27/2015

Replied by Helen Musesa
(Kitwe, Zambia)
12/03/2016

---
Replied by Ibilola
(Namibia)
10/14/2013

Castor Oil
Posted by Kbear (Langdon, Alberta) on 02/14/2012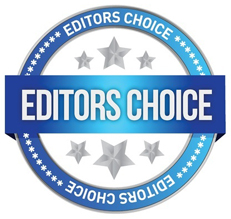 I have had stretch marks since my pregnancy 13 years ago. I have tried many things and they have not faded even one little bit. The are very deep and dark and purple in color. I stumbled on a remedy for them when I used a castor oil pack to help with a kidney infection. I had the piece of wool saturated in castor oil and applied it to the right side of my abdomen and around my side then I wrapped it in plastic wrap and applied a heating pad to it for about an hour. When I removed it I noticed that the stretch marks on that side were signifigantly lighter in color than the other side of my abdomen. They were a light pink color. I was amazed so I started researching castor oil and there is a lot of info about it on the internet for use in skin care. I started applying a castor oil pack daily with heat for about an hour every day. Within a week the stretch marks were reduced to a very very slight pink color and the wrinkled saggy skin on my abdomen seemed to tighten up a bit as well. It was kind of an inconvenience having to go through all the steps of using a castor oil pack and heating pad for an hour every day so I started just applying a thick layer of castor oil after my morning shower, wrapping that in plastic wrap and putting my clothes on over it and leaving it there as long as possible. This is not noticable under my clothes so I can even go out and run errands and work with this is place, although it took some time to get used to the feeling of it. I have been doing this for a total of 2 weeks and the improvements I have seen are as follows: The marks around my sides, hips and lower back have all faded to white but I have not yet noticed a signifigant reduction in the size. The marks closer to my belly button (about 2 inches surrounding my belly button on either side) are still pink in color but about a 50% improvement in the color since I started. The marks below my belly button have improved in color by about 70%. The wrinkled sagging skin on my lower abdomen has improved by about 50% as well and is signifigantly smoother and tighter. This is truly a miracle as I thought I would have them forever. At this rate I will be proud in a bikini this summer!
On other areas of my body I have been rubbing a mix of 50/50 castor oil with jojoba oil into the stretch marks after my shower and they seem to be fading a bit but these are areas that would not do well wrapped in plactic such as my inner thighs, back of my arms (armpit crease area) and chest.
Other noted improvements I have had using castor oil is as a face wash. I have heard about the oil cleansing method and had tried it with great results but if you follow the directions on some websites it takes forever to do it so instead I just rub the castor oil into my face before I get in the shower, massage for a minute or two and then leave it on while I wash myself in the shower. The last thing I do in the shower is rub my face with a face cloth while letting the water run over it. It is a lot easier than the oil cleansing method found on other websites. The skin on my face has never been so beautiful I've always had problem skin and had moderate acne since I was 12 years old. My face was covered in pimples, blackheads, acne scars, hyperpigmentation, small red veins, overall redness and enlarged pores. Since using the castor oil to wash my face, my pores have reduced almost completely (probably 95%), my blackheads are completely gone, the broken capillaries (or small veins) are reduced by 95% (i only have one tiny visible vein left) and my acne has completely cleared up 100%.
Since the castor oil worked so good on my stretch marks I decided to try something different on my face with the castor oil to see if it would reduce my acne scars, fine lines, crows feet and expression lines across my forehead. So after my shower, I will slather my face with a thick layer of castor oil mixed 50/50 with jojoba oil and cut small pieces of plastic wrap to put over my face (Leaving holes where my nostrils, eyes and mouth are) I even cut small pieces to fit over my eye lids and directly under my eyes as close to my eye as possible. Then I leave this on while I get ready for work or while I am doing housework for about 30 minutes to an hour. After I remove the plastic wrap I just lightly pat it with a clean dry cloth to remove the excess oil and apply my mineral powder over that.
Within 2 weeks of doing this the crepey skin on my upper eyelids has firmed up, my dark circles are completely gone, my acne scars are completely gone with the exception of a small area on each cheek where they are almost gone but not 100% yet. The lines on my lips have filled in and my lips are smooth and plump looking, my crows feet and smile lines around my eyes are reduced to the point where they are only barely visable when I'm actually smiling, , my eyelashes and eyebrows are growing in thicker and darker, the expression lines on my forehead are almost gone (there were three lines before horizontal across my forehead. The one on the top and the one on the bottom are completely gone and the middle one is fading. ) My skin has never looked this good before. Even the over all tone of my complexion is a nice creamy color and I can actually go out with no make up on for the first time in years! A few days ago a new girl at my work said that she is envious of my skin! She said that she always stares at my skin because its so beautiful looking! ME!!! I never though ever in my life I would hear those words. I actually cried, and this girl is 5 years younger than me.
Another added bonus since I started using castor oil on my body and face is that the eczema on my hands has started clearing up and it's almost gone. It's only been 2 weeks!
Sorry for the long essay here but I am just so excited. I want to share this amazing oil with other women who may be suffering from skin conditions like I was and now I am so happy with my skin and my body this is the happiest and most optimistic about my appearance I have ever been in my life. I hope this information can help someone out there as much as it has helped me. God Bless!
Replied by Susan
(New York)
02/14/2012

Replied by Courtney
(Granite Bay, Ca)
02/15/2012

Replied by Harmonious1
(Alamogordo, Nm)
02/28/2012

Replied by Ja
(Fort Washington, Pa)
04/20/2012

Replied by Shivi
(California, Usa)
06/12/2012

Replied by Ja
(Fort Washington, Pa)
07/26/2012

Replied by Jennifer
(Texas, US)
07/17/2014

Replied by Crystal
(Sc)
06/10/2015

Replied by Mmsg
(Somewhere, Europe)
06/10/2015

Replied by Cindy
(Washington Dc)
01/13/2016

---
Cocoa Butter
Posted by Sam (Mount Holly, NC) on 09/02/2008


I used palmers cocoa butter for my first pregnancy and have stretch marks on my chest, stomach and thighs. For my second I used vitamin E and the cocoa butter and still got more stretch marks. My sister used nothing for either of her pregnancies and doesnt have noticable stretch marks. We are very similar body types and both gained an average amount of weight. I think a lot of it depends on each individual's skin.
Replied by Cher
(Hawaii)
12/09/2016

Replied by Clare
(Ireland)
07/01/2017

---
Cocoa Butter
Posted by Jessica (Cary , NC) on 09/19/2007


I want to let you know, I tried 2 products during my pregnancy to prevent stretch marks. One worked and one didn't although they were the same brand. I used Palmers cocoa all over body butter(on my heiny thighs hips and breasts) it did absolutely nothing. I am currently covered with marks on these areas. I used Palmers Cocoa butter formula tummy butter and I did not get one stretch mark on my stomach. Go figure - I really stretched out there. So, I completey recommend the tummy butter. It's only a few dollars and it lasted my whole pregnancy (applied once a day only on my tummy). The only catch is that is does not absorb very quickly. I hope this info is useful. Unfortunately for me, I didn't know about this website until after I had my baby.
---
Coconut Oil
Posted by Bri (Houston, Texas) on 03/07/2012


Extra Virgin Raw Coconut Oil is VERY good for stretch marks. I just started using it about two weeks ago and t's the best topical I've ever tried for my stretch marks. I also would recommend taking at least one or two tablespoons daily for even better results. Also, go out and purchase the roughest exfoliating tool that you can find and just go to town on the stretch marks until they are REALLY red and painful because in my experiance you need to do more than just apply oil. You need to assist your body by helping to physically remove the marks. Remember: no pain, no gain. And patience is key. The best tip I can give is to just get into a routine and don't stare at your marks everyday to see improvement because the change is too gradual to see and it will get you down. I had really deep stretch marks, they were horrible, but they are drastically improved. It's unreal how much better they look! I won't lie though, they aren't 100% gone but they are getting to that goal. You just have to keep at it. It has taken me over a year so far. I am not stopping until they're gone. This is war! :)
Replied by Gypsyqueen
(Ottawa, Ontario, Canada)
03/15/2012

---
Coconut Oil
Posted by Happyhappyhappy (Port Of Spain, Trinidad) on 11/28/2011


You CAN'T go wrong with coconut oil. It just makes the stretch marks vanish. And I mean any mark!! I'm really psyched about this. I still can't believe that I have perfect skin. Wear it in the morning when you go for a walk or run and it will work together with the sun to give you a weird (in a good way) caramel color. Especially if you're black. I live on an island so we're always in bikini season and I always feel comfortable baring my tushy on the sand. Use it and you won't regret it. Sorry if I came over as over-excited. That's how good it is.
Replied by Lara
(Los Angeles, Ca, Usa)
12/09/2011

Replied by Happyhappyhappy
(Port Of Spain, Trinidad)
12/17/2011

Replied by Melony
(Calgary, Alberta)
12/21/2011

Replied by Happyhappyhappy
(Port Of Spain, Trinidad)
01/09/2012

Replied by Melony
(Calgary, Ab)
01/11/2012

Replied by Sara
(Sacramento, Ca, Usa)
03/05/2012

---
Coconut Oil
Posted by Lmorgans (St. Paul, Mn) on 06/25/2011


If you have stretch marks, do not fear, you can get rid of them! I gained a lot of weight this year, and I have been using Mederma for months. I did see some improvement, but I couldn't see Mederma ultimately erasing all of my stretch marks. I have been using raw, hard-pressed coconut oil on my skin daily for two weeks now and my newest stretch marks are already gone. My slightly older stretch marks are rapidly improving.
Raw, hard-pressed coconut oil is anti-microbial, anti-fungal, anti-viral and can be used for makeup removal or for cooking. This stuff is amazing!!! It even aids in anti-aging as it is loaded with antioxidants. It needs to be the raw, hard-pressed oil though. I found some at rms beauty online ($18/bottle) but I'm sure it can be found for cheaper. It will feel really oily at first, but as your skin gets used to it, it will soak into your skin really quickly. You will not be disappointed!
Replied by Sims
(Branson, Missouri)
11/19/2011

---
Coconut Oil
Posted by Rebecca (Madison, WI) on 10/29/2008


I was considered on the worst end of the scale when it came to measuring my stretchmarks. they were horrible, but i have found that rubbin extra virgin coconut oil on them once a day (you dont even have to be religous about it) cures them almost 100 per cent in nine months, i would recommend this to anyone and everyone.
Replied by Dana
(Montclair, Ca, Usa)
02/19/2010

Replied by Gypsyqueen
(Ottawa, Ontario, Canada)
02/05/2012

Replied by Gypsyqueen
(Ottawa, Ontario)
03/04/2012

Replied by Drak
(Louvain-la-neuve, Belgium)
03/05/2012

Replied by Diana
(Winnipeg, Manitoba, Canada)
06/19/2012

Replied by B
(Vancouver, BC)
06/24/2012

Replied by Mmsg
(Somewhere, Europe)
06/25/2012

Replied by Deanna
(Pensacola, Florida)
07/15/2012

Replied by Westen
(Louisville, Ohio)
01/29/2013

Replied by Sarah
(Cincinnati, Oh)
05/25/2014

---
Devices
Posted by Prettiwylde (Hobart, Tasmania) on 01/14/2012


I have 4 kids and had very bad stretch, I use a derma roller available on a popular auction site for around twenty dollars. I use this in conjunction with a vitamin a cream, here in australia it is known as ungvita and is used for nappy rash.
I have been using these for about 6 months and can guarantee all those out there thinking they are stuck with them forever or thinking about lasers or peels that this method works.
Some stretch marks were new, some over twenty years old, and I have seen a 75 percent improvement and will continue to use this method until they are all gone, patience is required as your body needs time to produce new collagen. Please don't despair. Try and you will get results like no other, and I have tried them all, creams, cloths, dermabrasion and peels.
Nothing is as effective at restructuring the skin, and as a mum of four I can tell you I had very bad marks on my tummy, breasts and thighs that are now almost invisible, not lighter in colour, mind-but healed and vanishing. Bless
Replied by Heather
(San Diego)
07/15/2012

Replied by Pocono
(Los Angeles, Ca)
11/25/2013

Replied by Natalie
(Washington Dc)
05/29/2014

Replied by Jess
(Melbourne, Australia)
07/15/2016

---
Diet, Essential Oils
Posted by Samd24 (New York) on 04/14/2012


After a lost of research into stretch marks, how you get them and how to heal them, I have successfully eradicated over 80% of my marks with a combination of nutrition and topical application. Nutritionally I drink a lot of long-cooked chicken and beef broth from pastured animals, raw egg yolks, coconut oil. Topically, I found that a lot of essential oils can help regenerate skin such as rosehipseed, helichrysum, gotu kola and others. I found a natural stretch mark product that contains these oils along with other plant oils that I used, not sure if I am allowed to mention the name, but it is avishi organics intensive repair oil for stretch marks. So, yes I believe that stretch marks can be healed, I am living proof, our bodies are capable of healing anything in the right environment!
---
Edgar Cayce Remedy
Posted by Ale (Cardiff, Uk) on 01/07/2011


I have tried Edgar Cayce's recipe for scars on my 20-year-old stretch marks and, after using it daily for two months, I have noticed amazing results (about 70% gone)! So I will keep using it until they fade completely. The most important ingredient is camphor. Btw, camphor is also what gives Vicks Vaporub its caracteristic smelll... I guess this could the ingredient that makes it work for some people. It didn't work for me, though. So I decided to keep looking until I found this recipe for scars in Cayce's readings:
2 ounces of camphor oil
1 ounce of peanut oil
1/2 teaspoon of camphor
The most difficult ingredient to find was the organic cold-pressed peanut oil. I purchased it online from a natural food store. I had always believed that stretch marks could only be removed by surgery. I was delighted to find out that this is not true!
Replied by Brooke
(Montgomery, Tx, Usa)
01/07/2011

Replied by Kay
(In The Valley, Ca)
01/08/2011

Replied by Brooke
(Montgomery, Tx, Usa)
01/08/2011

Replied by Ale
(Cardiff, Uk)
01/12/2011

Replied by Brooke
(Montgomery, Tx, Usa)
01/12/2011

Replied by Ale
(Cardiff, Uk)
01/15/2011

Replied by Kel
(Yorkshire, England)
10/19/2011

Replied by Erika8102
(New York, NY)
01/29/2013

Replied by Ann
(Usa)
09/14/2014

Replied by Calhoun
(Denver, Co)
12/05/2015

Replied by Aiza
(Virginia)
12/27/2015

Replied by Samantha
(Minnesota)
05/10/2018

Replied by Irene Y.
(NYC)
03/31/2021

---
Orange and Vitamin E Oils
Posted by Melissa (Wilburton, Oklahoma) on 06/12/2007


I am a small framed woman. When I found out that I was pregnant, I immediately began to worry about getting stretch marks. I went to our local health food store and asked the owner what to do. She told me to try orange oil mixed with vitamin E oil. I used a dropper and mixed the two in my hands and rubbed this mixture all over my body. I gained 45 pounds and I DIDN'T GET ONE STRETCH MARK!! This really works, and it smells good too!
---
Shea Butter
Posted by Regulator555 (Grand Rapids, Mi, Usa) on 06/02/2010


Not everyone can prevent stretch marks. However, I massaged my belly, arms, chest, thighs, and rear with 100% pure, organic shea butter everyday. I got as big as a house, but not a mark to be found. I'm certain drinking water also helps.
---