Apple Cider Vinegar
Posted by L.c. (Amsterdam, The Netherlands) on 06/06/2010


ACV helps prevent my sleep apnea. I would stop breathing while falling asleep, didn't matter of I was lying on my back or on my side. It scared me so much, because I could feel it happening and would be struggling to wake up and breathe again.
I'm a 42 yr. old woman, I'm overweight but have lost quite a lot of weight the past 6 months after switching to low GI foods. I'm generally healthy for being a big girl. My dad suffers from severe sleep apnea, and I've inherited snoring from mum's side of the family. Mum also has high blood pressure and heart rhythm disorder, and I've had high blood pressure and heart palpitations in the past when I was 20 kilos heavier than I am now.
I work irregular shifts and was using natural melatonin in a low dose (0,1 mg) to regulate my sleep, but I recently found out that when I didn't take melatonin, the sleep apnea didn't occur.
So I stopped using melatonin. I sensed my blood pressure was running a bit high due to stress and I started to take one or two tablespoons of unfiltered, raw ACV, straight from the spoon, before bedtime and before brushing my teeth. I don't mind the taste and have no problems swallowing the ACV quickly.
Haven't had any apnea since then! No more melatonin for me, ACV it is.
Replied by Mike
(New York City, New York)
04/26/2012

Replied by Lala
(London, England, Uk)
03/31/2013

Replied by Yorkshire Pudding
(Helena, Mt)
01/20/2018

Replied by Mama To Many
(Tn)
01/22/2018

Replied by Yorkshire Pudding
(Helena, Mt)
01/25/2018

---
B-12
Posted by Mandy (Chilliwack, British Columbia, Canada) on 02/12/2012


About 12 years ago I felt lethargic. Always tired and sleeping approximately 16 to 18 hours in a 24 hour period. I often complained to my doctor about it. Had blood work done and I seemed to be very healthy. One day after telling one of my neighbors she mentioned that I could have sleep apnea. Long story short, I did have sleep apnea and my blood reading for B12 was extremely low and needed to go on weekly shots. They were extremely painful for me. After complaining about the pain, they came out with B12 in tablets at 1200 micro grams. I now take these and I am a normal human being again. But the thing is sleep apnea can cause you to have a stroke. So do go see your doctor and ask him for a B12 blood test. It should be at the very lowest 140. I was at 110. Also get checked out for sleep apnea. You cannot overdose with B12 at 1200mcg. You will pass all exess in your urine.
---
Betaine Hcl With Pepsin
Posted by Harmonious1 (Alamogordo, Nm) on 04/03/2012


I have been struggling with sleep apnea so bad, and for so long that my husband has abandoned the bedroom and I have been bone tired for years.
I started taking Betaine HCl with Pepsin, a long time ago, but only took one or two with each meal. Well I got frustrated, because my digestion didn't seem to be much better, so I started increasing slowly, adding one or two additional capsule each day. Finally, my digestion got better, my reflux WENT AWAY, and guess what else happened? Yes, MY APNEA WENT AWAY TOO. I no longer snore loudly and wake up hundreds of time a night. Most mornings I wake up in exactly the same position I went to sleep in, and I remember my dreams. I won't say how many capsules I take, because everyone is different, but I will say it looks like I had ZERO stomach acid of my own. Also my yeast symptoms have gone, and I no longer crave something all the time. I finally feel satiated, and have lost 10 pounds. I feel better in so many ways I can't list them all.
I am so urgent to share what I have learned, but really don't know how to get the word out there. I guess I could write a book, lol. I want to shout this from the rooftops, but then they'd put me away.
Replied by Eileen
(White Haven, PA)
04/01/2014

Replied by Ava
(Colorado, US)
04/06/2015

---
Eliminate Gluten
Posted by Sue (Seattle, Wa) on 04/03/2010


My husband had a sleep study and was diagnosed with mild sleep apnea. Mild or not, he snored up a storm! Then, his doctor (environmental medicine) told him he looked 'puffy' and to give up gluten. He did and by the 2nd night, his snoring totally stopped. Then his 30 extra pounds (from an allergic inflammatory reaction) melted off over the next 2 months. Now I know if he accidentally ingests gluten....he snores! Plus he used to get agitated although he didn't even know he was being a 'pain'. The gluten was also causing neurological symptoms. He's Irish and the Northern Europeans are the people most affected by gluten sensitivity.
Replied by Angiefenton81
(Mount Juliet, Tn)
09/17/2010

Replied by Karen
(Clarkston)
09/12/2014

Replied by Theo
(California)
09/12/2014

Replied by Julie
(Tasmania)
12/29/2017

---
General Feedback
Posted by Mike G (Firestone, Colorado U S A) on 09/24/2011

How much REM sleep is too little to be healthy?
---
Iodine, Dessicated Thyroid
Posted by Dana (Philadelphia, Pennsylvania) on 02/25/2012

I was reading the lungs page and saw a post which mentions a potential cure I thought would be good to mention on the sleep apnea page - b/c dessicated thyroid and lugols iodine combination is mentioned there specifically for sleep apnea
https://www.earthclinic.com/cures/lungs.html
The post:
06/12/2010: Bill from San Fernando, Luzon, Philippines writes: "The Thyroid, Iodine and Asthma
Here is an article which might help people suffering with lung problems in general. This interesting article is by Dr David Berry who specializes in the use of dessicated thyroid and lugol's iodine with respect to asthma and lung problems and whose research, experience and advice in this area is extensive and is, perhaps, a good illustration as to why adequate amounts of iodine are so necessary and important in our diets.
Here is what he has to say:
"In the mid 1980s I had a chronic asthma patient who developed an inflammation of his thyroid. After consultation with an endocrinologist he was put on Eltroxine (T4). One day when the patient came in later he mentioned that the thyroid treatment improved his asthma considerably. At the same time, my office receptionist had severe asthma since the age 12 requiring constant medications and multiple hospital visits. She knew about the results on this patient, she asked if she could try thyroid as well. I started her on 180 mg of desiccated thyroid and within a month raised her to 250 mg. This was in about 1986. She has been free of asthma symptoms since then. She still takes some medication occasionally but has not been in hospital for asthma since.
Encouraged by these results, I proceeded to work my way through all of my chronic asthma patients. At the time there were 22 severe asthmatics who came into my office on a regular basis for asthma attacks. Some came into the office once a month (or more often when in trouble) and some twice a year. Over about a 2-3 year period I gradually put all of them on desiccated thyroid. All patients improved tremendously. I would not say all of them were completely cured but the improvement was striking. Two things followed from this. By 1990 all asthma patients were on thyroid and thus from 1990 to 2002, I did not see another acute asthma attack in my office and none of these 22 patients came in for their asthma. The other slightly embarrassing problem was for a few months my waiting room became quite slow because of the absence of these asthma patients. From there I went on to learn what other benefits thyroid medication might have.
So it is my impression asthma is a low thyroid problem which can be better controlled and dealt with by thyroid treatment. Two patients who have been on these doses of thyroid for more than 15 years have had bone density tests show their bone density was completely normal. Prednisone (cortisone) used for acute severe asthma attacks has more serious potential for causing bone problems. Thyroid treatment, especially with supplementary iodine (Lugol's one drop daily) does not alter bone density short term or long term.
The only literature I can find on asthma and thyroid hormone was from the early part of the last century when many physicians found thyroid improved asthma. One 1911 study in a large Paris asthma clinic found thyroid treatment effective treatment for asthma. (1) However, adrenaline was discovered at the same time. Consequently all severe asthma patients went on daily injections of adrenaline for many years. The potential for using thyroid to help asthma was gradually forgotten. There was a study in 1968 in which they used growth hormone and thyroid to treat asthmatic children. They attributed the improvement to the growth hormone not the thyroid. (2) It has been noted repeatedly that asthma incidence is increasing in all age groups. I feel this is the result of a lower intake of iodine occurring in many families from decrease consumption of table salt. (3-6) The lower intake of iodine tends to make thyroid glands work poorly and cause hypothyroidism and thus increase the chances of asthma in those who are susceptible.
We know that by tracing radioactive thyroid hormone injected into animals shows the hormone concentrates in the aveoli of the lungs. These are the lower air sacs that we have to exchange oxygen with. Also for a good 100 years iodine preparations have been used on chronic chest problems and asthmatics. Iodine is excreted in the lung mucus. In fact iodine in excreted in all mucous secretions such as the mouth(saliva) stomach, bowels, cervix, and lungs. The iodine in the mucous likely helps to kill any bacteria or viruses. Thus both iodine and thyroid hormone are involved in lung physiology. For example most, if not all, sleep apnea patients are fixed with adequate doses of thyroid. Chronic obstructive lung disease (COPD) also is helped by thyroid hormone treatment.
The amount of iodine in the lung mucus possibly explains the paradox that the Japanese who are amongst the heaviest smokers in the world also have one the lowest lung cancer rates. It is likely the high levels of iodine in their blood is excreted in the lung mucus. This iodine then by apoptosis (natural cell death)could be killing off any abnormal cells as they develop that are caused by the cigarette carcinogens. In addition iodine reacts directly with carcinogens and chemical to render them inactive. (7) The Japanese have had an average dietary iodine intake of about 10 mg for many centuries. If the level of iodine intake is above 2-3 mg daily then the thyroid gland becomes saturated within two weeks and does not take iodine up anymore. Thus the most of the iodine can then go to the other parts of the body to carry out iodine's mulitple important functions. The most important of these is relataed to killing off of pre-cancerous abnormal cells. Our intake of iodine as laid down by the WHO is around 15-200 micrograms. This is about one tenth the needed dose to saturate the thyroid gland. So most iodine or a large part of the dietary iodine in Westerners goes to the thyroid gland. This leaves less than optimal amounts going to the rest of the body."
Replied by Xel
(Orlando, Florida, Usa)
03/15/2012

---
Magnesium Glycinate
Posted by Toourlady89 (Hayward, Ca) on 05/17/2013


My husband has been taking Magnesium Glycinate 400 mg (elemental Mg. ) ( 3 caps) per day, essentially for lowering BP and Cholesterol.. I also got him "Transdermal Magnesium" Oil (from the Book per Dr. M. Sircus ) 8 sprays rubbed to each leg at night, he also uses the spray to his upper body in the mornings after shower.. I noticed after a few weeks that he stopped grinding his teeth, and also stopped snoring.. :) :) I googled "Magnesium and snoring" and found Dr C. Dean's website on Magnesium that states Magnesium treatment should be the first treatment of choice for Sleep Apnea before resorting to CPAP or surgeries. I have a few family members and friends who were advised CPAP and or surgery for sleep apnea and I hope Magnesium treatment as above will help the many many more people out there who are having these problems. What she has on her website is Magnesium Citrate powder 300 mg twice a day.. Mg Citrate could cause loose stools vs Mg Glycinate which does not.. I wish this helps someone.
---
Multiple Remedies
Posted by Jac (Maryland) on 08/30/2020

APNEA Nightmare
Hoping for remedies other than what I've read, they don't work for me.
Doctors here absolutely horrify me and I'll do anything to avoid them.
Please, can you advise?
---
Multiple Remedies
Posted by John (Trang, Thailand) on 03/25/2012


Hi EC/Ted, John from Thailand. After 65 years of chronic rhinitis, infections plus 45 years sleep apnea I have got rid of the itchy, running nose, infections & maybe sleep apnea. Hooray! ... I think. A very small pinch of borax [no, not boron nor boric acid] in every litre of Thai water, Lugols Iodine 6 drops [2ds x 3 drinks], ACV bi carb water, and drinking more water daily. Not forgetting vegy diet, no dairy, meat or supermarket rubbish. This Is Thailand so I think it's Lugols that I bought from the local hospital. If it isn't Lugols what would I be feeling after drinking iodine for external application? Can't find Lugols here so if you know where to get it, let's know. The apnea I must wait for the next full moon. Don't laugh, I've kept a record and a majority of apnea seem to occur then, and no, I haven't noticed my face getting hairier or teeth getting longer. John.
---
Potassium
Posted by Arn (Kenmore, Wa.) on 09/15/2021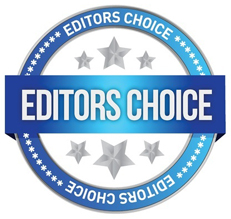 A cure for sleep apnea, and maybe for snoring, bed-wetting, crib death:
Making my rounds at work one morning I came across a cook sitting in a chair, slouched and looking like death warmed over. I asked if she was OK.
She said, "I have apnea, sleep with a machine, it woke me 150 times last night."
I said, "Oh yeah, I used to have apnea." She was incredulous. Used to???
So I told her my story. As a teen I had sleep apnea a couple of times a night. But unlike most, I would wake up during each bout. I would be totally paralyzed, even my breathing muscles. I would struggle until I was about to pass out. Then suddenly I would take a big breath, like somebody drowning.
One day I took a potassium pill, and that night the apnea was gone. A couple of years later I had a bad fever, which causes you to lose potassium, and the apnea came back. I took another potassium and it was gone. Now I take potassium now and then as a preventative.
The secret here is that potassium, along with magnesium, help to operate our autonomic muscle system, the ones we don't have to think about. These muscles keep our jaw shut, our posture straight, and keep us breathing while we sleep. And that's why potassium may help with snoring, bed-wetting, even crib death. If you eat lots of fresh fruits and veggies you probably get plenty of potassium. But most of us eat too much sugar and salt, which cause us to excrete potassium.
To make a short story long, next morning she was there again, still looking like death warmed over. She said, "I didn't sleep a wink again, but this time for another reason. I took a potassium pill before bed, and in the next 6 hours I peed away 8 pounds! " This lady had ankles as big as my thighs, - edema, and the potassium was making her lose that water.
Part b:
We had a secretary in our office that liked to run marathons. You could always when she ran a race because for the next week she would slouch and look exhausted. She overheard me tell someone about the cook, and she asked if potassium might help her. I told her it couldn't hurt.
That weekend I filled in for the night shift guy. Middle of the night I walked past the darkened office, and heard a high speed ticking sound. In the back of the office there was a single task light on, and this secretary, furiously typing about 500 words a minute. "What are you doing here?" I asked.
Her reply, "I took 2 of those pills, and now I have so much energy I don't know what to do with it."
"Cut back on the dose! " I said. Consequently her recovery time from marathons went from 1 week to 1 day.
---
Potassium
Posted by Arn (Kenmore, Wa.) on 05/20/2021


Instant fix for sleep apnea in most cases
The basic problem is in your autonomic muscles, the ones that work without you having to think about them. When they don't work right you might have a slack jaw, limp wrists, slouching problem, snoring, bedwetting, edema, and apnea.
Minerals are the answer, but particularly potassium and magnesium. We eat mass quantities of salt and sugar, both of which make you excrete potassium. The little bit you get in a banana isn't enough.
My apnea stopped with a single potassium pill. It's a dirt-cheap supplement, won't hurt and will probably help. You might have to up the dosage for several days to get the sodium/potassium back in balance.
---
Sleep Apnea and A Fib
Posted by Robert Henry (Ten Mile, Tn) on 11/09/2016

HI ALL,,,,,,,, if it's not one thing then its another. My sleep doctor gave me my test results and it was not good. When I sleep on my side then I stop breathing 72 times every hour. No wonder I am not rested on waking and why I wake every few hours. When my O2 gets low then A Fib set in.
I go back and they will fit me with various breathing aids and see which one I need to not get into this state. Again, my advice to all is not to get old. Control what health problems that you can because those that you can't control will make your life about as interesting as you can stand.
========ORH=========
Replied by Yorkshire Pudding
(Helena, Mt)
01/25/2018

Replied by Yorkshire Pudding
(Helena, Mt)
01/27/2018

---
Sleep Apnea Feedback
Posted by Jean (Louisville, Ky) on 03/09/2010 25 posts

I have a son with severe sleep apnea. I found some information on the internet that suggests a dental splint could help with sleep apnea.
Another possibility is checking out with a chiropractor about upper curvature of the spine that may be interfering with the airway space. The information came from a dentist in Washington.
Sleep apnea is a very tough condition to figure out. My son cannot tolerate a cpap machine which is the usual "cure."
Good luck to all, I hope we can get more posts on this site. I have an appointment with a chiropractor about my son's condition. I will post if I find out more.
Replied by Gary
(Wauchope, Nsw Australia)
03/21/2010

Replied by Sandy
(Paso Robles, Ca/, Usa)
09/01/2011

Replied by Sandy
(Paso Robles, Ca/usa)
09/01/2011

---
Sleep Apnea Remedies
Posted by Jeannette (Pittsburgh Pa) on 05/06/2014

Hello,
I was trying to find the ingredients label for you sleep apnea treatment on your website. If not, can you send me that info? also, where do your herbs come from?
Thanks! Jeannette
---
Sleep Apnea Remedies
Posted by Marcjnr (Wellington, New Zealand) on 10/09/2013

Hi guys,
I am 45 yrs old and I have suffered from Sleep apnea since 2000. My weight ballooned from being 65kg to 104kgs in 2005. My dad had it really bad when we were young and unfortunately, all his six children inherited his illness. Life before I was diagnosed was an absolute nightmare. I was a walking zoombie for over 5 years until my brother told me I had it. I struggled for so long trying to get thru each day without falling asleep - Anyone with this illness knows exactly what I am talking about. My job suffered, my social life & homelife suffered. I chose to work night shifts as working days were a struggle as I couldnt get up early enough to get going. Normal people only need 6-8 hours - I needed 10-12 even 14 hours sleep to manage. If it wasnt for my brother, I would probably be 6-foot under or would have had a stroke by now. My husband & kids kept telling me to go see the doc. The doc wasnt much good as he never suspected sleep apnea with the symptoms I gave him. I found out what was wrong with me when several years ago the entire family went to a 1st birthday for my niece and we travelled a fair distance to get there. I feel asleep on the couch when we got to our destination while the others stayed up to prep for the next days cooking. My brother kept waking me up during the night because I had stopped breathing several times & they couldnt believe how loudly I snored. In the morning, he told me what was wrong with me and said to see the doc. The doc checked my blood pressure and told me I was walking dead because it was so high, he sent me to get tested and now I sleep with a CPAP machine and life has now been easier however no matter how much weight I try to loose, it always returned. I eat a balanced diet and am quite active however the weight just kept piling back on. Just by chance, I discovered by self diagnosis by surfing the net, I have what they call pneumoparotid - swollen parotid glands. Pneumoparotitis most commonly occurs in wind instrument players, glass blowers, and scuba divers. Those with sleep apnea will also develop this due to the blockage that occurs when the airways are blocked usually by the tongue, forcing the air into the parotid glands causing them to swell. I have looked like I had mumps for years! Even with my breathing machine, I couldnt get rid of the pneumoparotitis. To combat the embarrassing facial side bumps, I tired the ACV but couldn't stand the taste and smell so I suck on sour lemon drops & drink lemon water during the day and at night I drink baking soda water before bed (1 tspn in glass of warm water). The baking soda water is great for air and gas exertion - is working like a charm! I dropped 2. 5kgs in the first week (5wks ago) and have continued to loose the weight slowly, and as for the facial mumps - almost gone! I was told having the machine can help you loose weight and stabilize your HBP. My HBP stabilized some time ago but I do look forward to the day when I can throw the meds down the toilet because I wont need them anymore. I am looking forward to the day when my sleep apnea has been eliminated forever. My dad was not an overweight man however he got it from his dad and it didnt help that he smoked a pack a day, stressed and from being a workaholic and sadly died too young because of it. I still have all my siblings alive but I don't want any of us to pass the way my dad did - a massive heart attack.
Replied by Debbie
(Australia)
10/09/2013

Replied by Marcjnr
(Wellington, New Zealand, New Zealand)
10/09/2013

Replied by Leslie H.
(Oregon)
10/18/2020

---