Helpful Books
Posted by Leah (Philly, Pa) on 07/10/2013

Hello, I'm reading a book by Harold Foster on alternative treatments for schizophrenia. There are different forms of the illness and therefore different nutritional approaches. The main concern is that, while there are definitely genetic aspects of the disease, these can be mitigated through early nutritional support and social support. A low sugar diet, low allergy diet such as paleo (no grains, no dairy) plus a high intake of antioxidants and B3 niacin, and B12, should show improvement if not remission. See more in the full book here: http://www.hdfoster.com/sites/hdfoster.com/files/users/user10/WhatReallyCausesSchizophreniawithp54.pdf
---
Medications, Help for Schizophrenia
Posted by Joseph A. (Stockton, Ca) on 09/18/2021 75 posts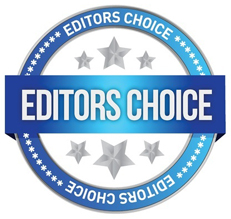 I will discuss Schizophrenia, schizoaffective.
Many on this site are familiar with Dr. Abrams Hoffer and his formulas. Please be advised that I will add a few names of Dr's that did work with Dr. Hoffer and were close friends.
Dr. Michael Lesser, resides in Berkeley hills, Ca., 510 845–0700, resides at 181 Vicente Road, Berkeley, Ca 94707, he and Dr. Hoffer were close. Dr. Lesser works out of his home today (9/18/2021). I brought my son there for 3+yrs, learned a lot, and even helped the Dr with alternatives medicines and supplements. He teaches Orthomolecular medicine (same as Dr. Hoffer). You may want to contact him. His book is "The Brain Chemistry diet. Dr. Michael Lesser.
Another Ph.D. is Andrew Saul, his book is Orthomolecular medicine for everyone, Dr. A. Hoffer also named in the book. All three Dr's recommended B3 Niacin, the flush type, not because it is cheaper but because it helps cholesterol levels. The other B3 Niacin is called Niacinamide, much more expensive and doesn't give a flush. If you get a flush, do not take a shower or bath once you take pills for at least 1 hour, or you can take one aspirin before taking pills. B3 must be taken with food, it reduces the chances of a flush. Start low amounts and double amounts every 2 days. Once you take a few 1,000mg of Niacin without a flush, you can increase a few more thousands with no flush occurring. B3 was primarily given for Auditory hallucinations (AKA: Voices) you will learn that most people who have Schizophrenia, will deny it. Do not get someone with Schizophrenia angry.
Do not eat sugar or foods that have sugar such as carbs, they turn to sugar once eaten. Pastries, white rice, all white or whole wheat products, pizza, pasta, etc., Do not drink 100% juices, none even orange juice, apple juice they are loaded with Sugar, Sugar is your enemy if you have schizophrenia.
Schizoaffective just means you have Schizophrenia and mood changes. It is a Disability. You are entitled to Social Security, if you have ever served in the military you are entitled to a non-service connected 100% disability with AA (Aid and attendance) that means you're entitled to higher monthly payments because you may have to pay for someone helping, assisting you in everyday life. I saw what Antipsychotics do, yes they help a sick person become clinically normal in 2-3 days, that is fine, however, that is when they should then be placed on Orthomolecular medicine (mega doses of supplements) and stop the drugs.
The drugs such as Antipsychotics (Risperdal) usually will give you Tardive Dyskinesia (uncontrollable movements of body parts, especially tongue darting out of the mouth and or jaw moving back and forth, slurred speech. If just being placed on Antipsychotics please take 15 or 20 mg of Manganese daily. It has been found to have a tiny fraction of patients contacting the Sick Tardive Dyskinesia, which will be used to get onto more medications. If you have Tardive Dyskinesia (TD) then take 20 mg manganese 3X daily. Google the correct amount. There is a study you can google regarding the name of the study which used thousands of patients and hundreds of Dr for 15 or so yrs to learn about taking Manganese and not contractingTD.
The study I think was called Dawkins or a similar name.I have all names but am tired but will try to finish before I go to sleep. I know you people will appreciate my help, I am a single parent and have helped my son who is 53 and was diagnosed in 2007 with chronic paranoid schizophrenia. There is a younger Dr named Amy Bader, 800 738-7303, very sharp and nice. I will insert this piece regarding conventional medicine, they treat symptoms only and have many side effects, find, search for alternative meds, supplements that treat root of problem minus any side effects.
Antipsychotics will shorten a person's life but 15-25 yrs if taking long term. They can cause hypertension, diabetes, heart disease, etc., I placed my son on Serpina (Indian Snakeroot) once I stop all medications because they interact with antipsychotics. They help anxiety, calmness, psychosis, and much more you can contact me for help, there is no fee. Serpina tablets are great for insomnia also, just don't take them with antipsychotics. Dosage if the patient is very ill, sick him/her 3 pills in AM and 3 pills in PM once they are doing better you can reduce to 2pills daily 3X daily. Amazon sells 100 pills for $7 (each pill is 4 mg) when giving medication daily I myself would give the same amount of B3 and Vit C. 2,000mg B3 3X daily (6,000mg) then Vit C would be 2,000mf Vit C 3Xdaiky. Do not use sustained or timed release Vit C. You can give the Manganese dosage which is 20mg 3Xdaiky if has Tardive Dyskinesia, if doesn't but is just starting to take then give 15 or 20mg 3X daily. Magnesium Glycinate 400mg or you can apply Dr. Carol Dean's lotion of Magnesian anywhere on the body. Zinc, Vit D (most of USA population are deficient in Vit D, so give Vit D 5,000iu for a month, then reduce to 2-3,000 IU daily. In the winter months, no sun you can give 5,000iu daily, during summer reduce back to 2-3,000iu daily. B-Complex 100mg daily is a must. Zinc, I will stop here because I am exhausted, need to sleep.
You can ask Deirdre for my email address if you have questions, let her know I said it was alright to give out. My son has Schizophrenia, OCD, then the secondary problems, dry mouth agoraphobia, Depression and etc., please google all medications because of side effects, if you have a Dr that just follows what she was taught in school that is not good. They will just give you more (increase) of the same medications.
Never stop cold turkey from medications, can cause problems, seizures, etc., once placed on medications google alternatives that do same thing minus major side effects, I may be able to help there. My son excelled for 8 yrs with No medications while having schizophrenia, then he contracted OCD and they gave him Antipsychotics so I stopped Serpina because they interact. He has TD now, I was able to give a formula that reversed it for years, but now I tried it again, but didn't work.
Currently trying 10mg melatonin. Anxiety pills are L-Theanine with Suntheanine 400mg 2Xdaily. I was giving AcetylL-Carnitine 500mg which worked great for Anxiety but he got the rare rash and I stop. Smoking cigarettes doesn't help nor does drinking alcohol with Schizophrenia medications.
Please don't take Gabapentine, very Dangerous, especially the side effects. If given Valiums (Benzodiazepines) "Do not take longer than 4 weeks, they are addictive, the Dr will say they make you dependent but that's a dangerous word game, my son is addictive after 5 yrs, we were never told, I learn the hard way. Tapering off Valiums is very Dangerous, painful, therefore Google all drugs (medications they call them, ugh! ) if you Google lawsuits you will learn that Big Pharma pays out billions annually, then they laugh all the way to the Bank with $7+ billion earned. They place profit over the health of people.
Joseph A.
Replied by
Joseph A.
(Stockton, Ca)
09/19/2021
75 posts

---
Multiple Supplements
Posted by Candance (Nebraska) on 03/19/2015


I have a son that has Schizoaffective Disorder. Over the years we tried the orthomolecular medicine based from Abram Hoffner's research. I was taking my son to Pfeiffer Treatment Center in Napersville, Ill. and he was taking compounded supplements based on the tests they had taken. We really saw no improvement over a 2 year period. My son has been on a gluten, dairy, soy free diet for 10 years. No junk foods, coffee, caffeine and strictly organic, GMO free. He has been on either invega or abilify all this time and they have never really quieted the voices.
Just recently I started doing more research and I have found is some new research that looks fairly promising.
"Glutamate is the main excitatory neurotransmitter in the central nervous system. Dysfunction of the glutamatergic system plays an important role in the pathogenesis of schizophrenia.
Schizophrenia is associated with low levels of Beclin-1 in the hippocampus of the affected which causes diminished autophagy which in turn results in increased neuronal cell death.
It is observed that biotinidase, which maintains biotin levels, is very sensitive to oxidative stress."
So with the above in mind, I started to research what would effect the Glutamatergic system and also the beclin-1 and also help with oxidative stress.I discovered they have been running some trials using Sarcosine and N-Acetyl Cysteine.
"Sarcosine (N-methylglycine) is a naturally occurring GlyT1 inhibitor that has been used in early clinical trials in Taiwan. Initial studies with sarcosine showed efficacy similar to - and in some cases better than - that of direct glycine/D-serine site agonists when added to first-generation or non-clozapine second-generation antipsychotics. Sarcosine also has been found to be effective for acute treatment of schizophrenia."
One study administered N-acetylcysteine, a glutathione precursor, as a potential treatment for persistent negative symptomsEncouraging clinical results were observed in this double-blind study, along with improvement in negative symptoms, and overall functioning.
To address the low levels of Beclin-1 in the hippocampus of the affected which causes diminished autophagy which in turn results in increased neuronal cell death. I found that Trehalose reduces p62/Beclin-1 ratio and increases autophagy in the frontal cortex of ICR mice, possibly by increasing Beclin-1.
"biotinidase, which maintains biotin levels, is very sensitive to oxidative stress"
To deal with the Oxidative stress I have found that Cold Pressed Krill oil and astaxanthin appear to be the best course of action I can find.
So to sum it up...
This is our new course of action:
1,000MG twice a day of Sarcosine and N-Acetyl Cysteine via Profrontal a natural product designed to support
NMDA Receptor function
1250 MG Cold Pressed Krill Oil
4 MG Astaxanthin
Trehalose ( sub-lingually ) Not sure on the dosage of the treholose yet
We where going to try CBD Oil (cannabidiol) as they had a very promising clinical trial in Germany where the CBD Oil had the same effects if not better than the typical anti-psychotic medicine without all the side effects of anti-psychotics. BUT the cost would be a minimum of $1,500 a month and only be available in states that had legalized medical marijuana. Yes, you can buy CBD Hemp oil via the mail but the quality and source is very questionable.
I will update my post going forward if we see improvement.
Replied by Candance
(Nebraska)
06/20/2015

Replied by Edwards
(North Carolina)
10/21/2015

Replied by Candance
(Nebraska)
10/22/2015

Replied by Naturallygood
(N Ireland)
01/13/2016

Replied by Leena
(Arizona)
06/27/2016

Replied by Nichole
(Usa)
12/12/2016

Replied by Candance
(Nebraska)
12/13/2016

Carol Petersen
(Wisconsin)
06/25/2021

Replied by Pippa
(Uk)
03/14/2018

Lizzy
(Jacksonville, NC)
09/23/2021

Replied by
Joseph
(Stockton, CA)
06/22/2021
75 posts
Gary
(Georgia)
06/27/2021

Replied by
Joseph
(Stockton, CA)
06/24/2021
75 posts

Replied by
Joseph
(Stockton, CA)
06/25/2021
75 posts
Replied by John Claydon
(UK)
06/25/2021

Replied by Gail M.
(Pottstown, Pa.)
06/26/2021

Joseph
(Stockton, CA)
06/26/2021
75 posts
---
Multiple Supplements
Posted by Jennifer (San Diego, CA) on 10/18/2014

From a 2009 article:
Decades of research has found a relation between mental health disorders and zinc. In the 1970s Dr. Carl Pfeiffer reported that taking zinc and vitamin B6 supplements were 95% successful in managing over 400 cases of schizophrenia, according to Raymond J. Pataracchia B.Sc., N.D. People with one type of schizophrenia have a condition called pyroluria. This means they have an abnormal amount of chemicals called pyrroles in their body. About half of schizophrenics have this health problem. Pfeiffer's work has since led to thousands of people with pyroluria being successfully treated with zinc and vitamin B6 at the Institute for Optimum Nutrition in London and the Earth House, near Princeton in USA.
http://extrahappiness.com/happiness/?p=1877
---
Multiple Supplements
Posted by Cure4schizophrenia (Tallahasee, Fl) on 10/15/2010

Hi, I was diagnosed with schizophrenia at age 18. The disease was very disabling for me, and ruined a few years of my life. The whole time I was on meds I was ALWAYS tired. I always felt terrible, and I was never "truely" well. For example, although I was on medicine, which was the "approved approach" for treatment by modern medicine, I still frequently had delusions. Although I was diagnosed at age 18, when I had my first episode. When they told me what I had, I didn't believe it and I stopped taking my medicine. I went almost a year without another episode, but finally a little less than a year later, I had another episode. This time I stayed on the meds, and again I never felt right. I always felt terrible. So later I got a job at a GNC. And at first I didn't take any of their supplements. I told my manager one day that I was always tired, and he recomended one of GNC's multivitamins because it was high in B-Complex vitamins. So I started taking it, and I started feeling a little better. I eventually read a book called "Prescription for Nutritional Healing, " which had a section in it for schizophrenia. So I read that section and made a few changes, I started taking a few more supplements. I added ginkgo biloba, fish oil (omega 3's), vitamin C, and more B-Complex. Again, it made me feel a little better, but still nothing spectacular, deffinitely nothing in the realm of "being cured. "

So later, in another attempt to get well, I went back to my book "prescription for nutritional healing, " hoping to find something that I had missed that I could start doing to make me better. Lo and behold, I see in the section for schizophrenia this - "Psychiatrists found a link between schizophrenia and pellegra, a Vitamin B3 (Niacin) defficiency disease. Using large gram amounts of niacinamide to treat patients, they get good results. "

So I though hmmmm, niacin and schizophrenia? So I google searched the words "niacin schizophrenia" in my google tool bar, and several pages came up claiming niacin cures schizophrenia. But another name seemed to be mentioned several times, a Dr. Abram Hoffer. So I searched "Abram Hoffer schizophrenia naicin. " He had a book called "Healing Schizophrenia: Complementary Vitamin & Drug Treatments. "

I bought the book, and in it he claimed to have a high success rate treating schizophrenics with gram doses of niacin. His book was very well written, and gave me hope even before I started on his treatment. Mind you by now I was taking a million supplements trying to cure myself. But after reading this book I added niacin and FINALLY started getting well. So well in fact that after 3 years of not doing anything, I started going to school (college) and am doing VERY well, my grades are excellent.
Here's a full list of what I'm taking and why. A GNC multivitamin, to supply a good balance of vitamins & minerals, which is necessary for proper brain function. Also it's very high in B-Complex, and it's timed release, meaning I get a steady release of b vitamins. B-Complex 50, also timed release, for a steady release of b vitamins. Niacin. 1,000 mg (1 gram) 5x per day, for a total of 5 grams per day. Fish oil for the omega 3's, which is very good for brain health. I take 2,100 mg daily in divided doses. Ginkgo Biloba, enhances blood flow to the brain. Ester-C. A supurior form of vitamin C. 1,000 mg with breakfast and dinner. Vitamin E, 400 IU for the antioxidants. Alpha Lipoic Acid, because it regenerates Vitamins C & E after they've nuetralized free radicals. Magnesium, a good brain vitamin. Biotin, since I take so much of the other B vitamins I take a lot of biotin too. Manganese, enhances the action of the B vitamins. Vitamin B12 (Methylcobalamin), best form of B12, most absorbable form. 1000 mg twice daily

Folic acid. Vitamin B6 300 mg, a lot of schizophrenics have a condition where zinc and b6 bind and are excreted in the urine, making them deficient. I think it's called pylloria. Zinc, because of pylloria. Flax Seed Oil, VERY potent in Omega's 3, 6, and 9. Great for brain health. So after 3 years of being on meds, and meds alone. I stayed on the same dose of meds. Then after 3 months of being on those supplements listed, I got so much better that I started school, am excelling in school. And had the meds I was on for 3 years reduced from... 1000 mg to 500 mg, and the other one from 60 mg to 40 mg. I highly recomend anyone who has schizophrenia checks out these 2 books, "Prescription for Nutritional Healing" and "Healing Schizophrenia: Complementary Vitamin & Drug Treatments. "
Replied by Batya
(Israel)
05/15/2018

---
Niacin and Vitamin C
Posted by Pradeep (India ) on 11/17/2018


Schizophrenia - pls help - where are we going wrong with Niacin and VIT C
A cousin of mine based in India has been on schizophrenia medication Benzyzine last 25 years and made a miraculous recovery. Now last 18 months she has reduced her medication on her own and is on 1/4 so the symptoms have returned in a passive manner - she does no work and is not productive. I read all of Dr Hoffer's books and we tried introducing small particles around 10-20 gms in her food and drink (she catches any higher quantity). Niacin B3 did not help - he complains of rise in BP; Niacinamide did not help - she was unable to sleep - We are now trying Inositol Hexaniacinate.
With VIT C she complains of high BP
Where are we going wrong? I am seeing a LOT of Copper related issues in schizophrenia.
The above subject has grey hair and hence it looks like he has both copper toxicity and copper biounavailabilty and imbalance
Niacin B3 is NOT working and I know it will work but we are not doing something right
Could someone please help? thanks in advance
Replied by KT
(Usa)
11/25/2018

Replied by Waltz
(Bangalore)
12/11/2018

Replied by Tay
(Boulder, CO)
06/25/2021

---
Niacin, Vit C and Red Pumpkin
Posted by Payal (Ca) on 10/30/2018


Cure for Schizophrenia - Hello Everyone based on extensive research and after having read tons of books and having a close relative suffer from this, where Niacin and VIT C could not be administered and patient refuses to be any schizophrenia medication. I think we have a CURE in
RED PUMPKIN
Please read and understand this very very carefully. Red Pumpkin is the only known source of the highest levels of all kinds of anti-oxidants and polyphenols and free radical scavengers. At least 1 cup of Red Pumpkin daily - more severe cases may need more. Why do I mention Red Pumpkin.
Schizophrenia is a very very complex brain disorder. In most of the advanced countries like United States, doctors who treat patients for schizophrenia need to put them through a variety of tests - blood tests to check levels of various minerals, vitamins, copper, check for methylation, oxidative stress and polyuria and many many more. So when allopathic medicines are prescribed, patients are usually prescribed anti-psychotics and they are given at least 2-3 different medications to address various conditions. Soon the medicines do not work and need to be replaced by another set of newer medicines. If the patient tries to switch to orthomolecular treatment, even then he needs to be on 10-12 different vitamins eg Niacin, B vitamin family B12, B6, B9.B1.B2, Folic acid, Vit C, Magnesium, Zinc, Calcium, Selenium and the list goes on.
In many cases patients either forget to take this bunch of medicines or their families and caregivers are quick frankly fed up. It is very very difficult and tiring and burdensome for families to cope with scizophrenia, its effects, the patients moods, aggression, behavior and non-productive ness for an entire lifetime.
RED PUMPKIN - and all of you can google this on nutrtion and you and other websites. Red Pumpkin has the exact correct proportion of all the possible vitamins needed for schizophrenia or any other mental illness CURES. It has all the vitamins, minerals and antioxidants VIT A, C, E and polyphenols including beta crypto xanthin which after considerable research is available in plenty in RED PUMPKIN and not in any other vegetable except small amounts in cucumber and water melon.
SO IF ALL THE FAMILIES WHO ARE STRUGGLING WITH SCHIZOPHRENIA
I highly recommend Dr Abraham Hoffer's remedies on Niacin, VIT C
In addition please use daily doses of RED PUMPKIN - somehow the high anti-oxidants and polyphenols scavenge the BRAIN of free radicals, reduce the oxidative stress and get the dopamine and other neuro transmitter levels to normal.
You should see changes within 24-48 hours.
Please spread this message to everyone else you know and also please post your feedback.
Thanks and God Bless.
Replied by
Teena
(Melbourne, Australia)
10/30/2018
235 posts
Replied by Elaine
(Santa Clarita, Ca)
11/05/2018

Replied by Payal
(Ca)
11/06/2018

---
Niacinamide and Lysine
Posted by Mary (Buenos Aires, Argentina) on 01/16/2014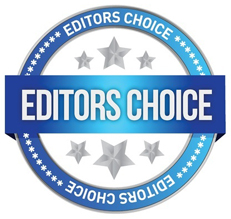 I cured my son from schizophrenia with Niacinamide B3 and Lysine under Ted's advice. Took 4 months but he was reacting really well from the beginning. It worked and I was able to take him of all meds. I now have a perfectly normal, well balance wonderful kid. His psychiatrist thought I was nuts but it worked!!!! And he is not medicated!!! I had all my prayers answered. Thank you Earth clinic!!!
Now I am healing myself form colon cancer. Declined Chemo. healing naturally!!!
---